Community News
Pride Fair Kicks Off LGBTQ+ Pride Month in Alexandria June 3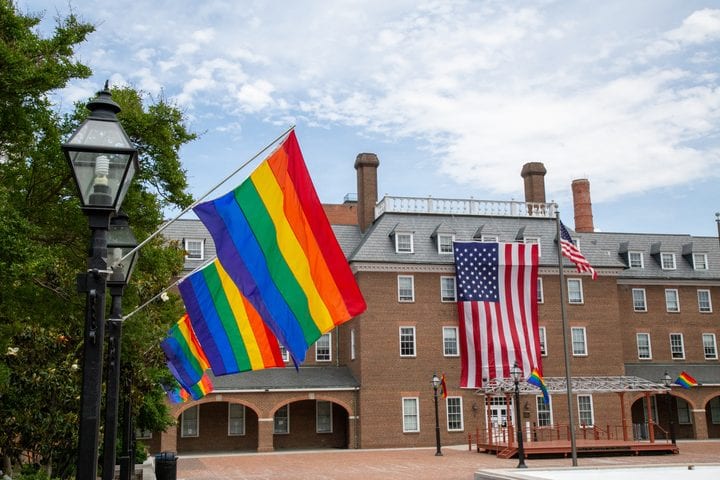 ALEXANDRIA, VA – The City of Alexandria will kick off the Sixth Annual Lesbian, Gay, Bisexual, Transgender and Queer (LGBTQ+) Pride Month on June 3 with a Pride fair at City Hall in Market Square, 301 King Street.
Back by popular demand, the event line-up includes the Drag Queen Story Hour at 2 p.m., the Spoken Word at 3 p.m. and an Improv Workshop at 4 p.m. Visitors can collect Pride swag, enjoyed music and food, face painting, pose for Pride pictures and learn about LGBTQ+ inclusive programs in Alexandria. Free and confidential health services and vaccines will also be available.
LGBTQ+ Pride Month is recognized each year to celebrate LGBTQ+ people and the influence they have had around the world, as well as to raise awareness of the challenges faced by the LGBTQ+ community. June was chosen as Pride Month to commemorate the Stonewall Rebellion in 1969, when activists protested police raids on gay bars in New York City. The rebellion served as a catalyst for the gay rights movement and led to the creation of various gay activist groups in the United States and around the world.
For more information about the City's LGBTQ Task Force and resources, visit alexandriava.gov/LGBTQ. For books and information related to LGBTQ+ Pride Month, visit the Alexandria Library's LGBTQ Pride webpage.