Entertainment
Auditions Open for 'The Little Mermaid Jr.' Play with the Alexandria Children's Theatre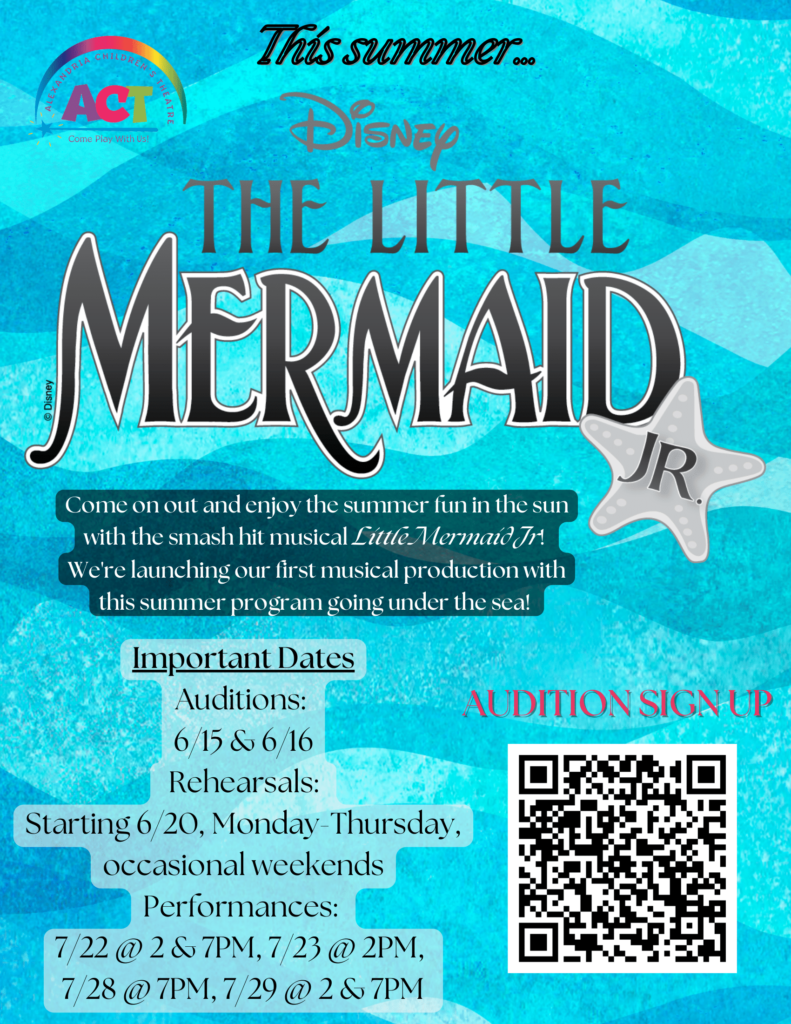 ALEXANDRIA, VA – Alexandria Children's Theatre is presenting "The Little Mermaid Jr." this summer, and audition signups are now live.
Children aged eight to 18 years old, who can sing and dance, are invited to tryout for the show. Auditions will be held the evenings of June 15 and 16 at Burgundy Farm school (3700 Burgundy Road).
Directed by the award-winning Emily "EJ" Jonas, with musical direction by Cathy Manley, this will be a wonderful opportunity for young performers to shine.
Questions can be sent to [email protected].
For more details and to register to audition, see the flyer above. There is a participation
fee and parents are being asked to help with the production.
Public Art Is All Around Alexandria. Learn More About What You See With New Interactive Tool