School News
Alexandria 8th Graders Win National Prizes in C-SPAN Video Contest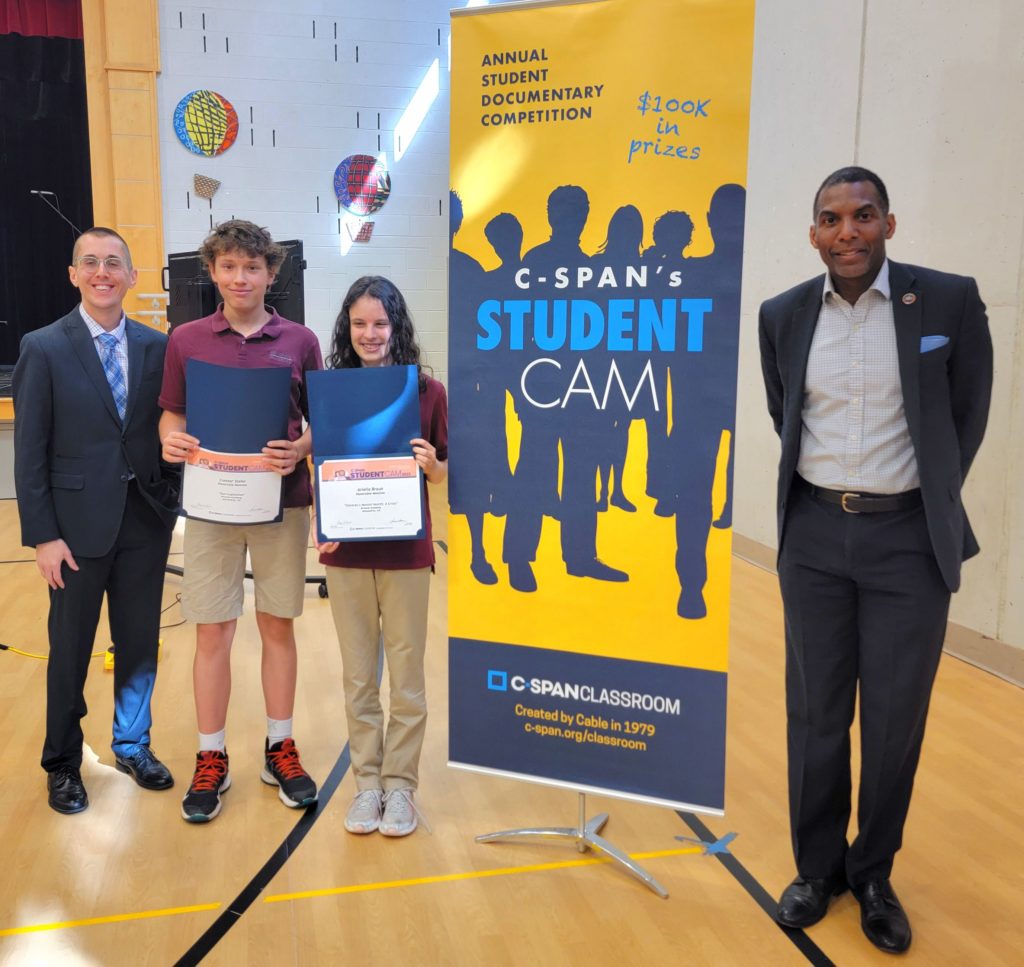 ALEXANDRIA, VA –Browne Academy wound up in the national spotlight Friday, June 2. Two 8th graders were among 97 contestants nationwide to snare cash prizes in the Honorable Mention category. The Alexandria school was buzzing with excitement Friday morning as 7th and 8th graders filed into the auditorium for a celebration to honor their top talent.
C-SPAN came to the private school Friday to conduct the ceremony, feting the two for their prize-winning entries in the annual student video documentary competition, StudentCam. The auditorium filled with students, faculty, family, school staff, cable companies, and elected officials.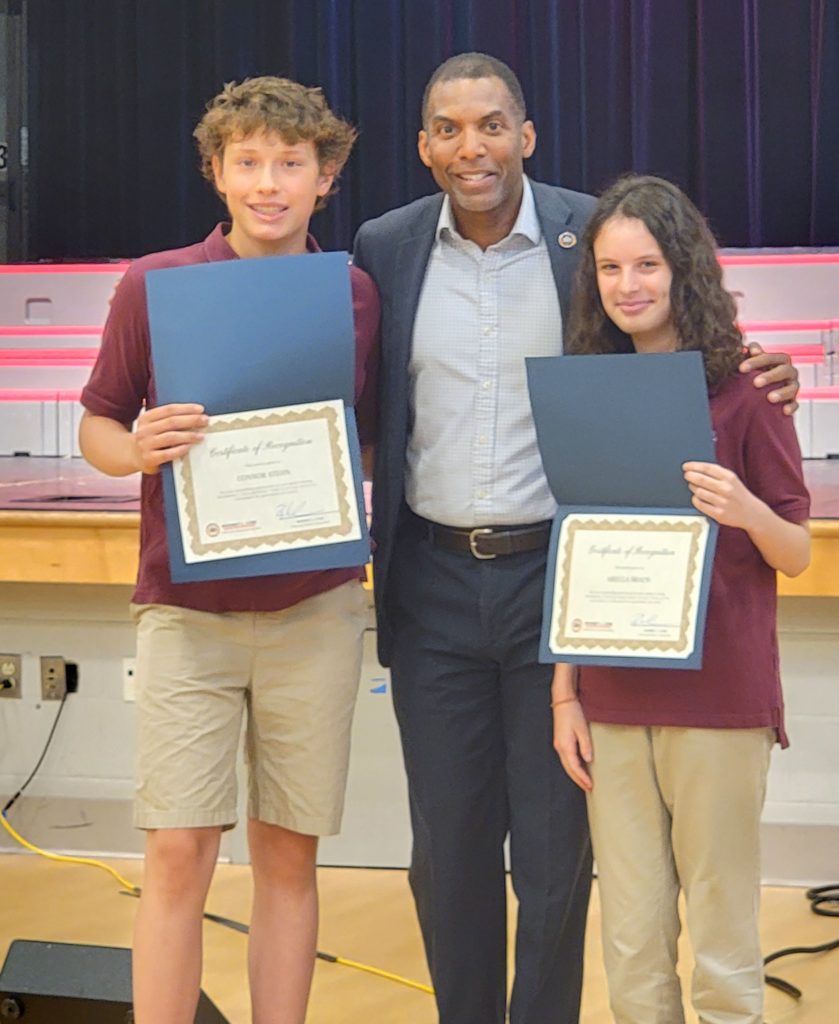 "We only award 150 prizes. If you win a prize, you're already in the top 10 percent!" announced Zach Lowe, C-SPAN Education Resource Specialist, to thunderous applause. "We received 255 entries in the Commonwealth of Virginia and only nine winners. Two of those winners are sitting right here! This is Browne's 3rd straight year winning prizes."
The students will each receive a check of $250.00 for their Honorable Mentions. In cooperation with its cable television partners, C-SPAN invited all middle and high school students to enter StudentCam by producing a short documentary on the theme, "If you were a newly elected member of Congress, which issue would be your first priority and why?"
Ariella Braun answered that question with "Children's Mental Health: A Crisis," her prize-winning documentary. Connor Stehn chose gun legislation (also the title of his film) as his top priority.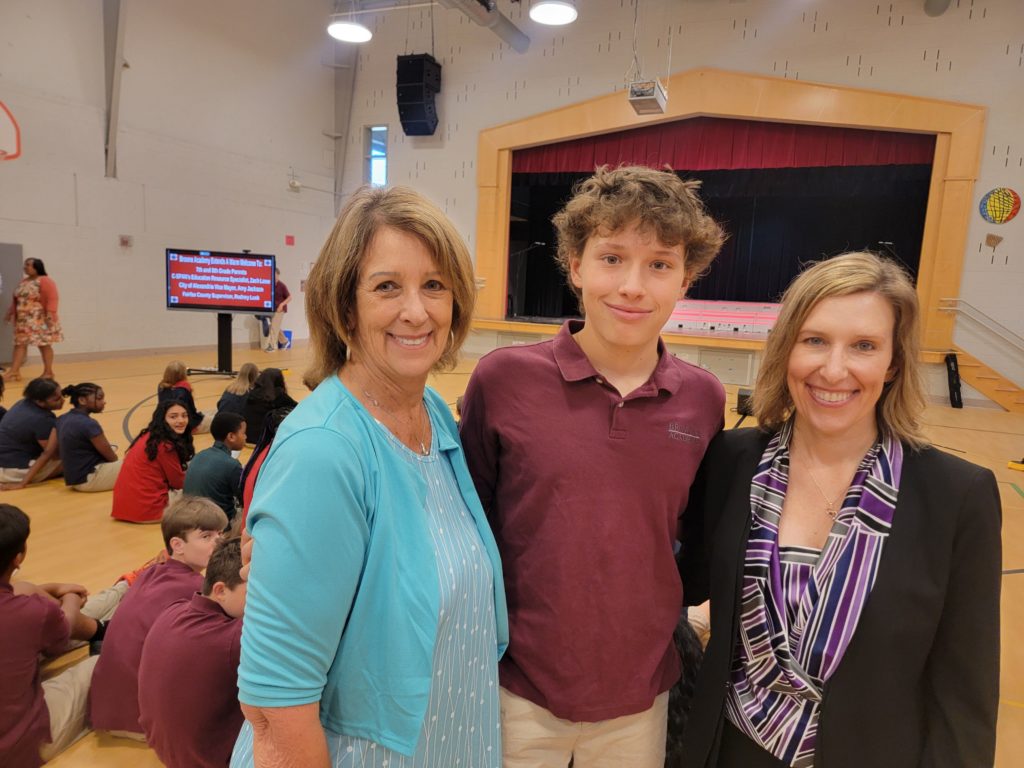 Ariella was in 5th grade when the pandemic barreled in. Within months, her parents watched their once easygoing child grow isolated and disconnected. "She had a hard time with the online learning. It began to affect her state of mind," recalled her father, Alex.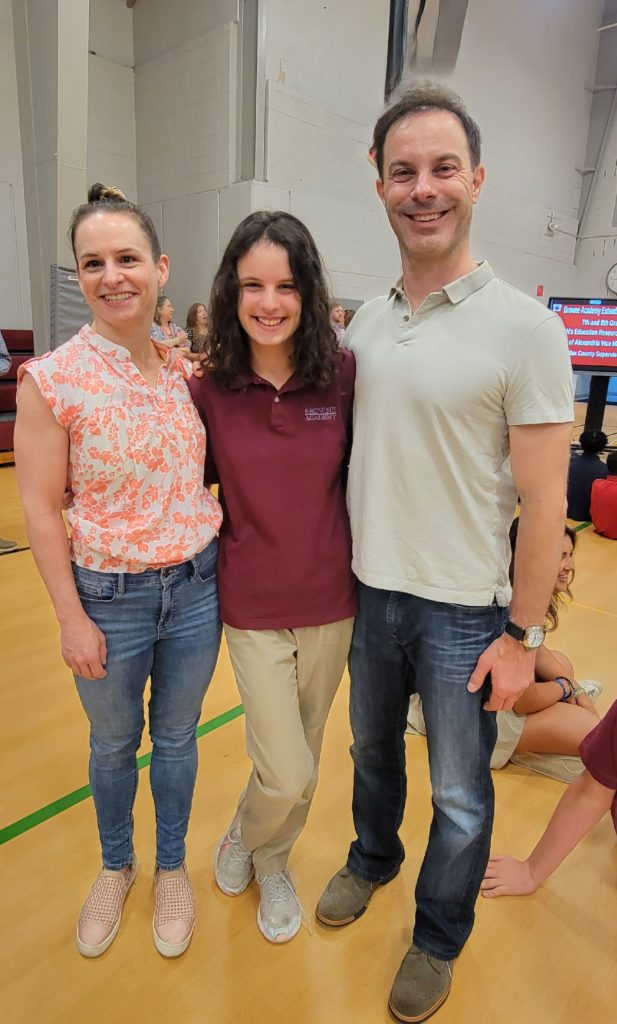 "Ariella saw all her friends struggling," her mother Jill added. "They went from a carefree child's life to online learning, which was hard in ways no kid expected. Mental health is not on the minds of most 12-year-olds, but her friends began having a difficult time. That really struck Ariella."
The parents decided to pull Ariella out of public school so that she could attend a small private in-person setting. "Ariella started middle school without ever entering a building. It was going nowhere," Jill remembered.
The pandemic propelled Ariella to delve deep into the growing mental health crisis plaguing America's youth.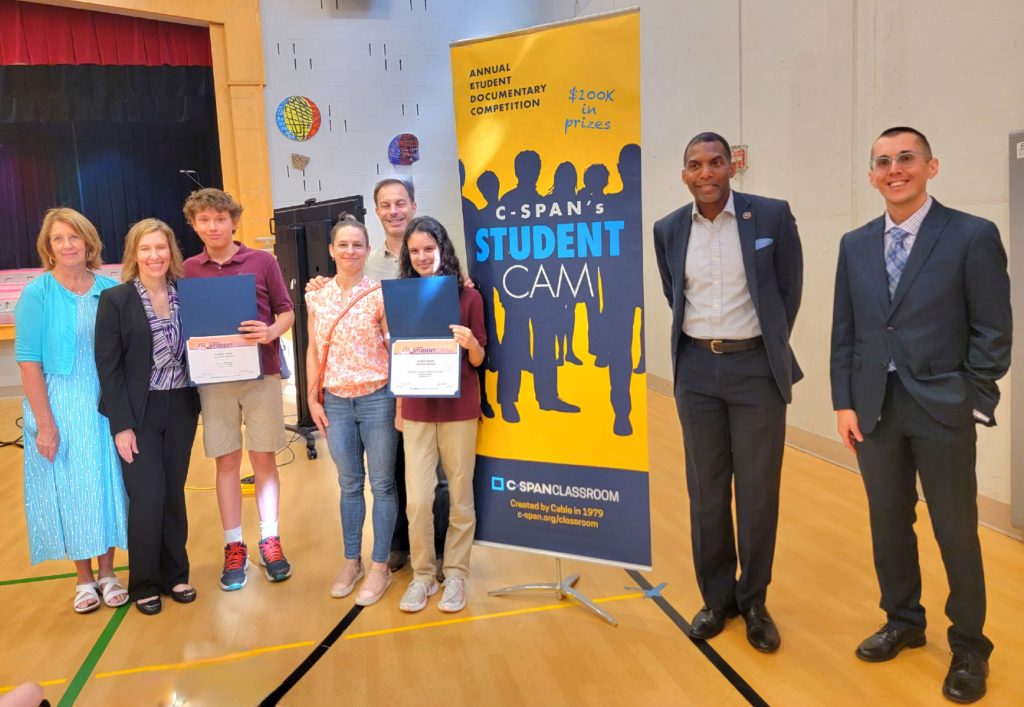 Connor Stehn's sister is a teacher in Texas, not far from Uvalde, a town that just marked one year since the school mass shooting that left 19 students and two teachers dead.
"School shootings impact everyone in society today. It doesn't just impact me because I'm a student. It's a threat to my school but also to others." Connor thought of his sister and how now she must take even greater precautions to keep her students safe. Despite his passion for the issue, Connor wanted to show both sides of the heated debate and present the position of gun rights advocates.
"It was very exciting!" a beaming Krista Stehn told Zebra about her son's project. "I know how much time, effort, and work Connor put into it. And passion. It's an important topic to him, and he put tremendous work into the project. It is wonderful for Connor to be recognized."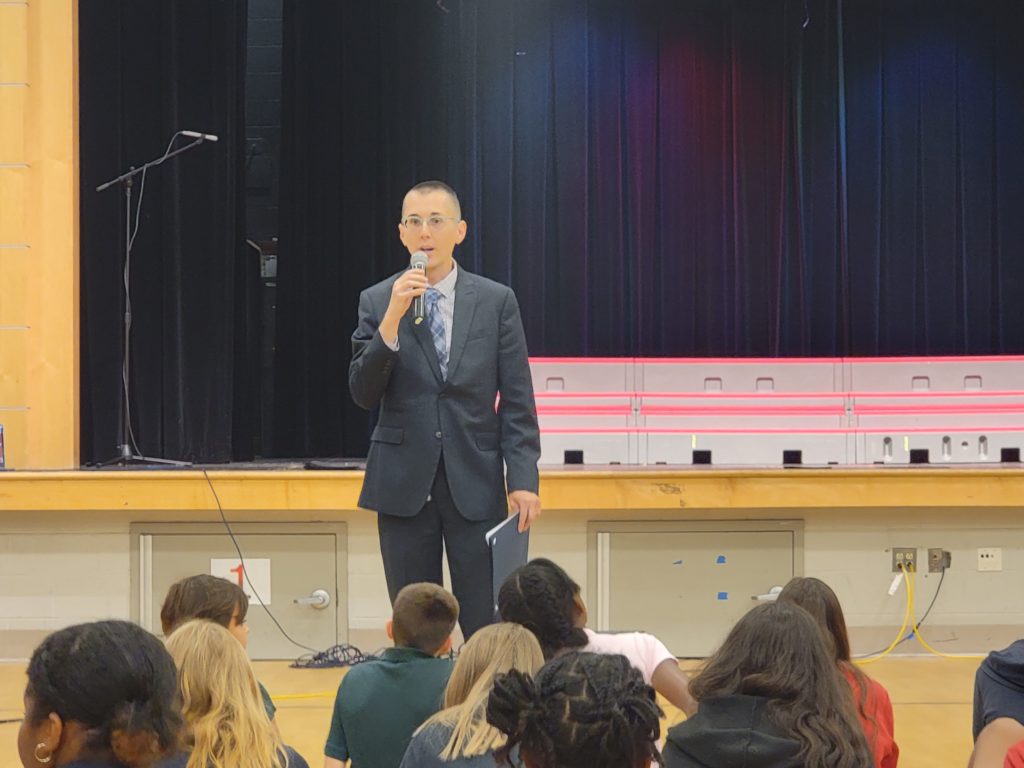 The C-SPAN competition will mark its 20th year next year, and Lowe hinted the cash prize might be even larger. Nearly 3,000 students across the country participated in the 2023 contest. C-SPAN received over 1,500 entries from 40 states, Washington, D.C., and Abu Dhabi. The two most popular topics were health care and the environment.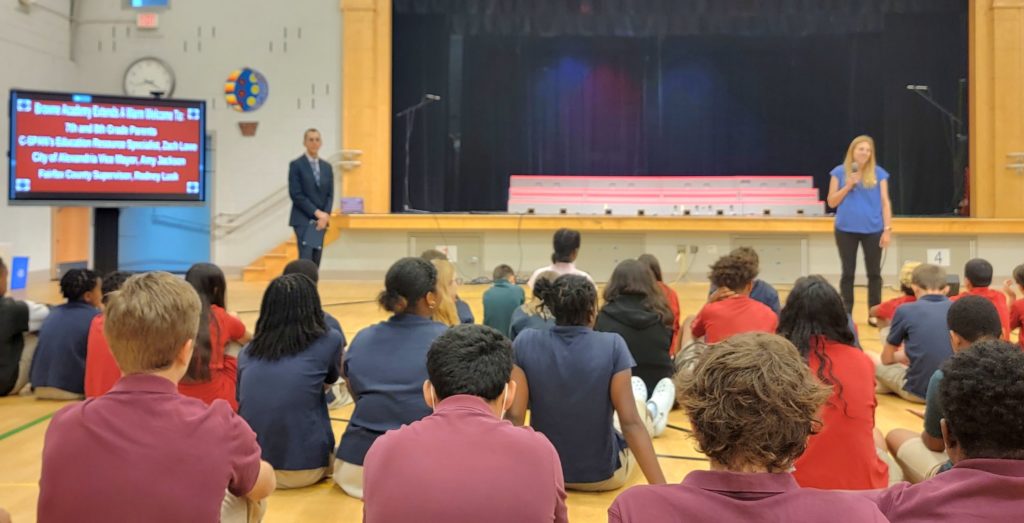 Fairfax County Franconia District Supervisor Rodney L. Lusk presented the winners with a county certificate. One week from graduation, Ariella took another look back at those pandemic months, shut in and staring at a computer screen all day.
"I spent the beginning of middle school online, in my room, and it made transitioning to middle school really hard. When I switched to Browne, I had a lot of trouble at first because I wasn't used to having the homework load and all the new people around me. I was so used to just being in my room all day and doing my assignments whenever I wanted. It affected me a lot. I was struggling, upset, and frustrated."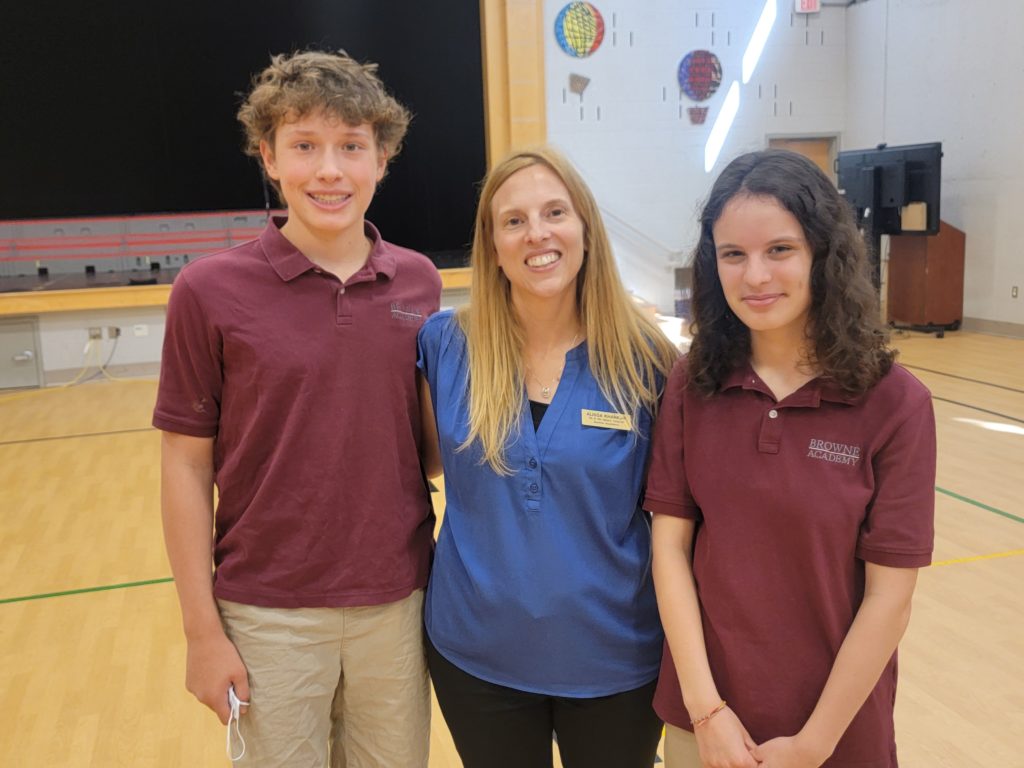 One could not help noticing how slickly produced the two winning entries were. Alissa Kharkar is the capstone advisor. "My students are pretty technologically savvy anyway," she offered. "Many of them make Tik Tok videos, so that experience helps them.
"Although in Ariella and Connor's cases, they spent time looking at tutorials and learning storyboarding so that everything flows. What is so special about this project is the students research and get to understand these issues. What causes them and how is our government dealing with them? The legislation that's in place, is it working? The interviews make the documentaries really stand out because the students reached out to numerous people to deliver their message. That's the key part of the capstone project," Kharkar added.
C-Span's Lowe also recognized Browne students Sammie Weinstein, Imran Yared, and Nadia Chebinou because their documentaries made it to the final round of judging.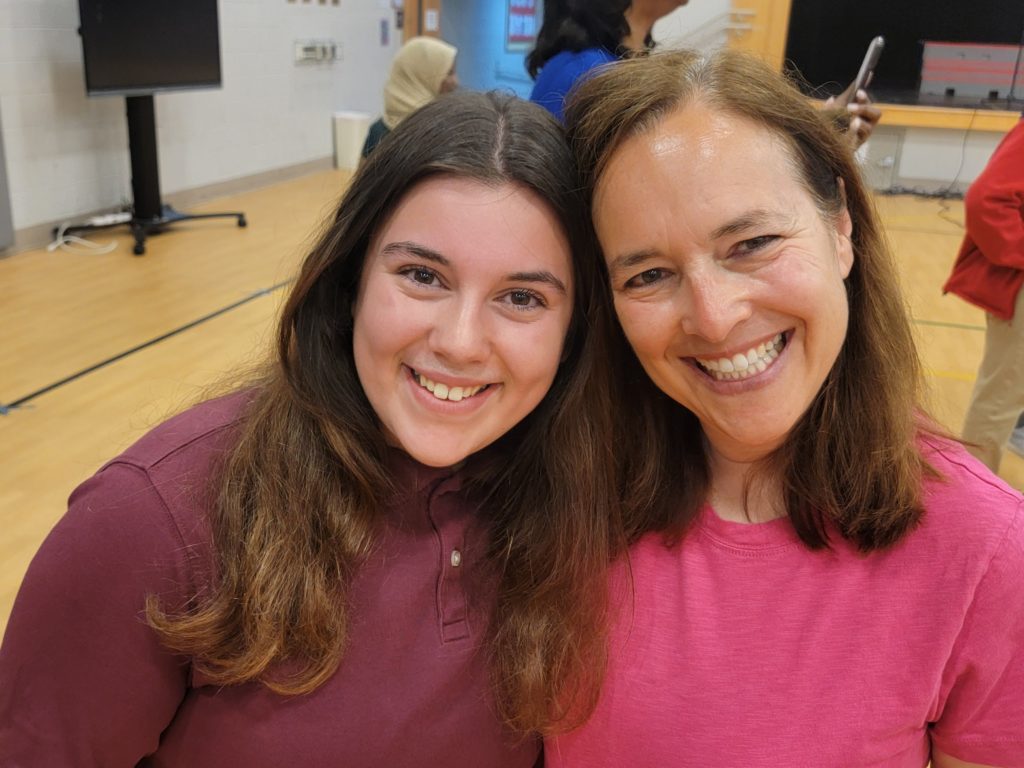 There is only one more hurrah left for the school's oldest class. On Friday, June 9, the 8th graders will graduate and fan out across Northern Virginia. Connor is headed to Bishop Ireton in Alexandria, Ariella to Flint Hill School in Fairfax County.
This report has been updated with the correct date of graduation. An earlier version had June 2.
Sweeney Todd, The Demon Barber of Fleet Street, at Signature Theatre