School News
Alexandria Students Receive Awards in National Competitions for Documentary Filmmaking and Video Production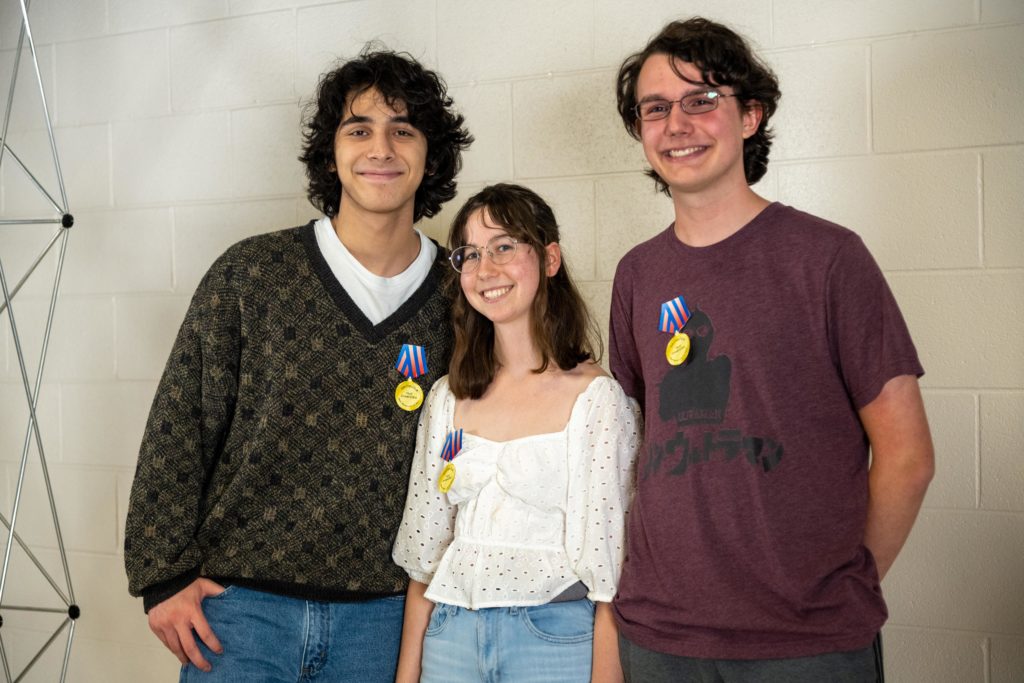 ALEXANDRIA, VA – Two teams of Alexandria City High School students (ACHS) were recognized recently at national competitions for their excellence and professionalism in the fields of television/video production and documentary filmmaking.
A quartet of ACHS juniors – Ben Delnegro, Gryphon Magnus, Sarah McBurney, and Mia Mervis – participated in the broadcast news category of SkillsUSA's National Broadcast News Production competition. The team was given two hours to plan and shoot a three-minute news segment. The ACHS students placed first at the district level and second at the state level.
Sarah McBurney, who directed the anchors at the district level and coordinated the production at the state level, said that the competition confirmed both her interest in television/film production and that she possessed the requisite skills to excel behind the camera.
"While I'm not sure if I'm more interested in broadcasting or filmmaking, it was a great experience communicating with everybody on the floor and the anchors," said McBurney, "knowing what needed to be done, and staying organized."
Another team of ACHS students were recognized by C-SPAN StudentCam, an annual national video documentary competition organized by C-SPAN and sponsored by Comcast. StudentCam encourages critical thinking around issues that affect our communities and our nation. Students develop skills in researching, writing, interviewing, videotaping, and editing, while learning about a new topic that impacts the community.
This year, students in grades 6-12 were asked to create a short video documentary on a topic that relates to the competition theme, "If you were a newly elected member of Congress, which issue would be your first priority and why?"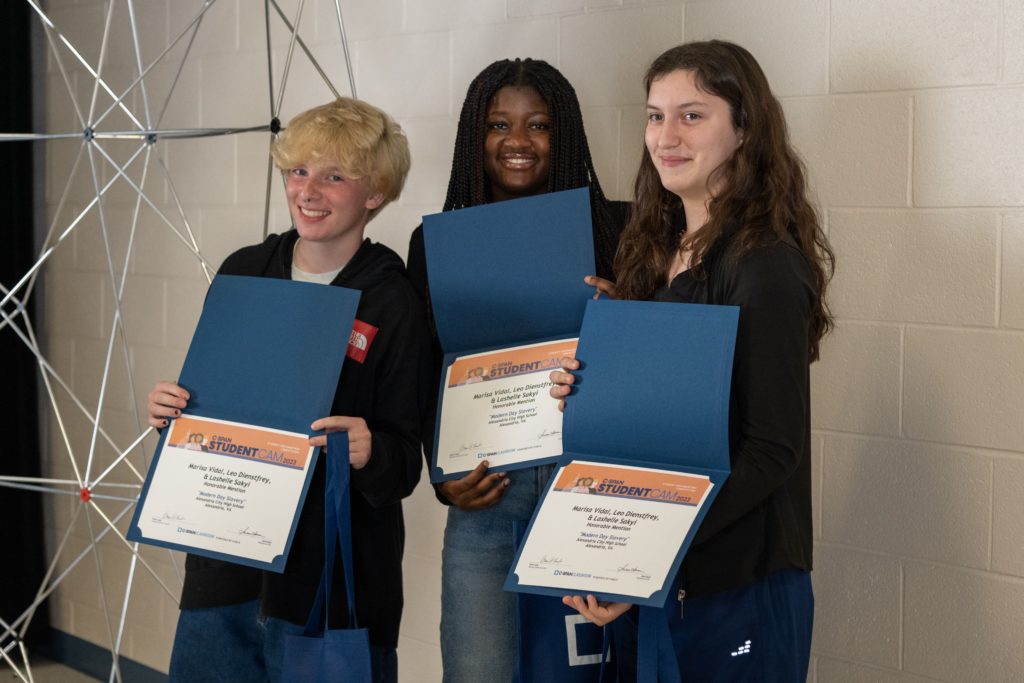 ACHS sophomores Leo Dienstfrey and Marisa Vidal and junior Lashelle Sakyi chose to highlight an issue of great concern – human trafficking.
Their film, "Human Trafficking: Modern Day Slavery," uses interviews with experts and a victim of human trafficking, hearing testimony broadcast on C-SPAN, comments from ACHS students, and naration from the filmmakers to create a film that leaves a lasting impression on viewers. The six-minute documentary received an honorable mention from the C-SPAN StudentCam.
Throughout the process, the team experienced all facetes of documentary filmmaking.
"We did many hours of research on the topic between Thanksgiving and winter break," Dienstfrey said. "Then we reached out to at least 30 people or organizations involved in the anti-trafficking movement, and contacted survivors about speaking with us. Finally we did 'man on the street' interviews of other students."
All of the students have taken television and media production classes at ACHS. Dienstfrey said that the experience of producing a daily product at ACHS has been especially gratifying.
"It's something I didn't know I would love as much as I do," he explained. "It is challenging work. But it is so satisfying because you get an amazing product."
Vilma Zefran, who has taught television and media production courses at ACHS for more than 20 years, said it is important for students to have an opportunity to measure themselves against those from other schools.
"They do a daily show. Our student body and our community love it," she told The Zebra. "But it's a good affirmation for the students to compete with other schools on a level playing field."
The Alexandria Sportsman's Club Honors Top City High School Athletes