Community News
Alexandria Transportation Legend Lois Walker to be Honored at ALX Union Station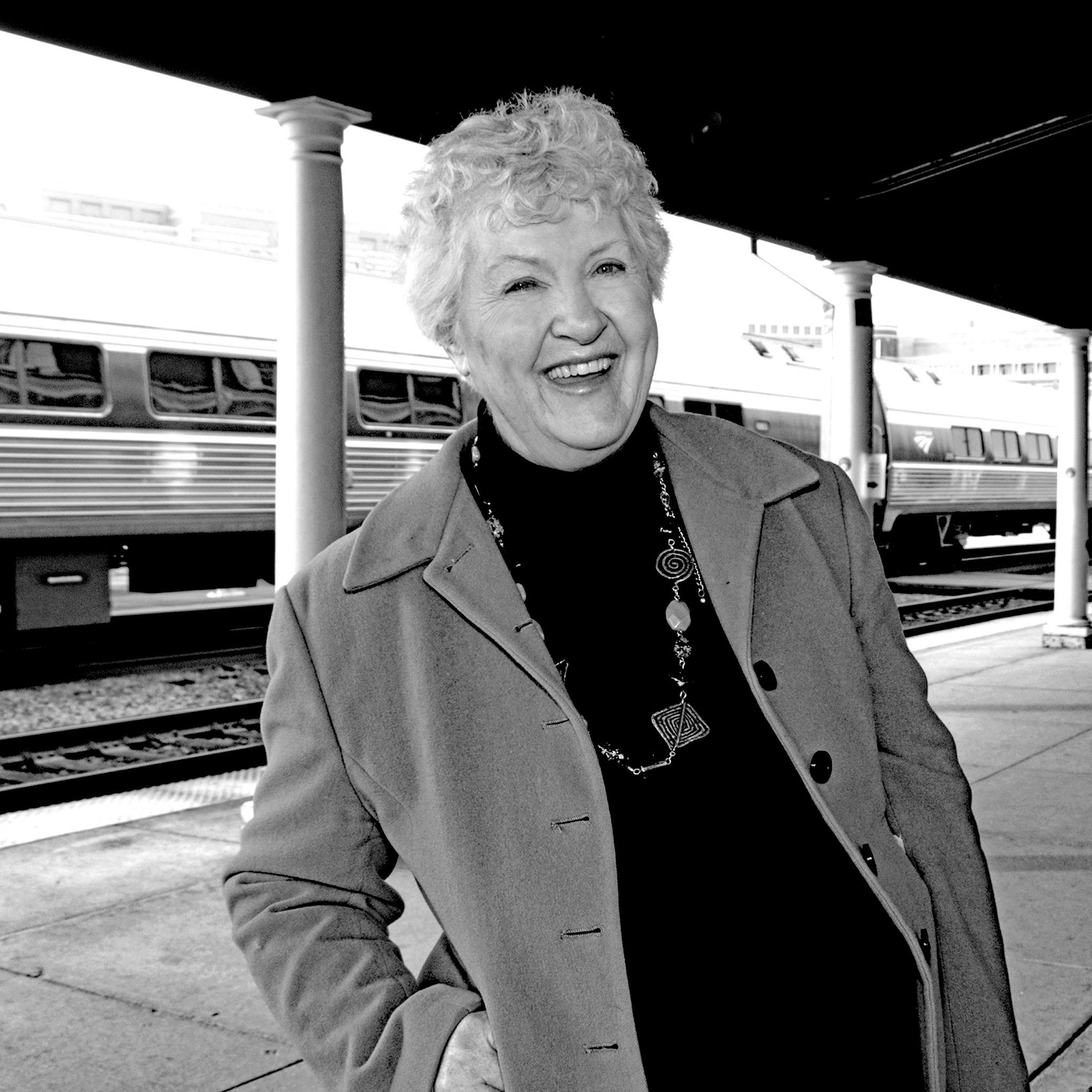 Alexandria, VA – Lois Walker, Alexandria's first lady of transportation, will soon be honored with a plaque in the annex of Alexandria's Union Station. Befitting Walker's status as an unwavering champion of multi-modal transportation, the plaque will rest a few steps from the Duke Street Corridor, which is realizing Walker's vision of a transitway from Landmark Mall to the King Street Metro Station.
"She did a lot of things, but her legacy lies with transportation," said Walker's daughter, Donna Walker Jones. "She went to Europe to ride a high-speed rail out of Paris. She went to Morgantown, West Virginia, to ride the public rapid transit. She studied all the transportation corridors in Alexandria and other regions. She was an extensive reader on city planning and good use of public space."
Walker's plaque will chronicle some of her more notable accomplishments, including serving as president of Virginians for High-Speed Rail and as a board member with the Washington Metropolitan Area Transit Authority and the Virginia Railway Express. It will state that, through her efforts, Alexandria's Union Station was donated to the City of Alexandria, a transportation commission was created, and high-capacity transportation corridors were designated.
When Walker unexpectedly passed away in 2013 while vacationing in Turkey, Mayor Justin Wilson, who was then on the Alexandria City Council, noted, "She was ahead of her time—pushing the city to adopt proven transportation solutions long before they were common."
When Walker was named a Living Legend of Alexandria in 2010, she spoke about the importance of public transportation: "Planning and land use go together, and we can't have walkable communities without public transportation. Everyone, young and old, fit and impaired, needs access. Transportation must be easy, usable, and available."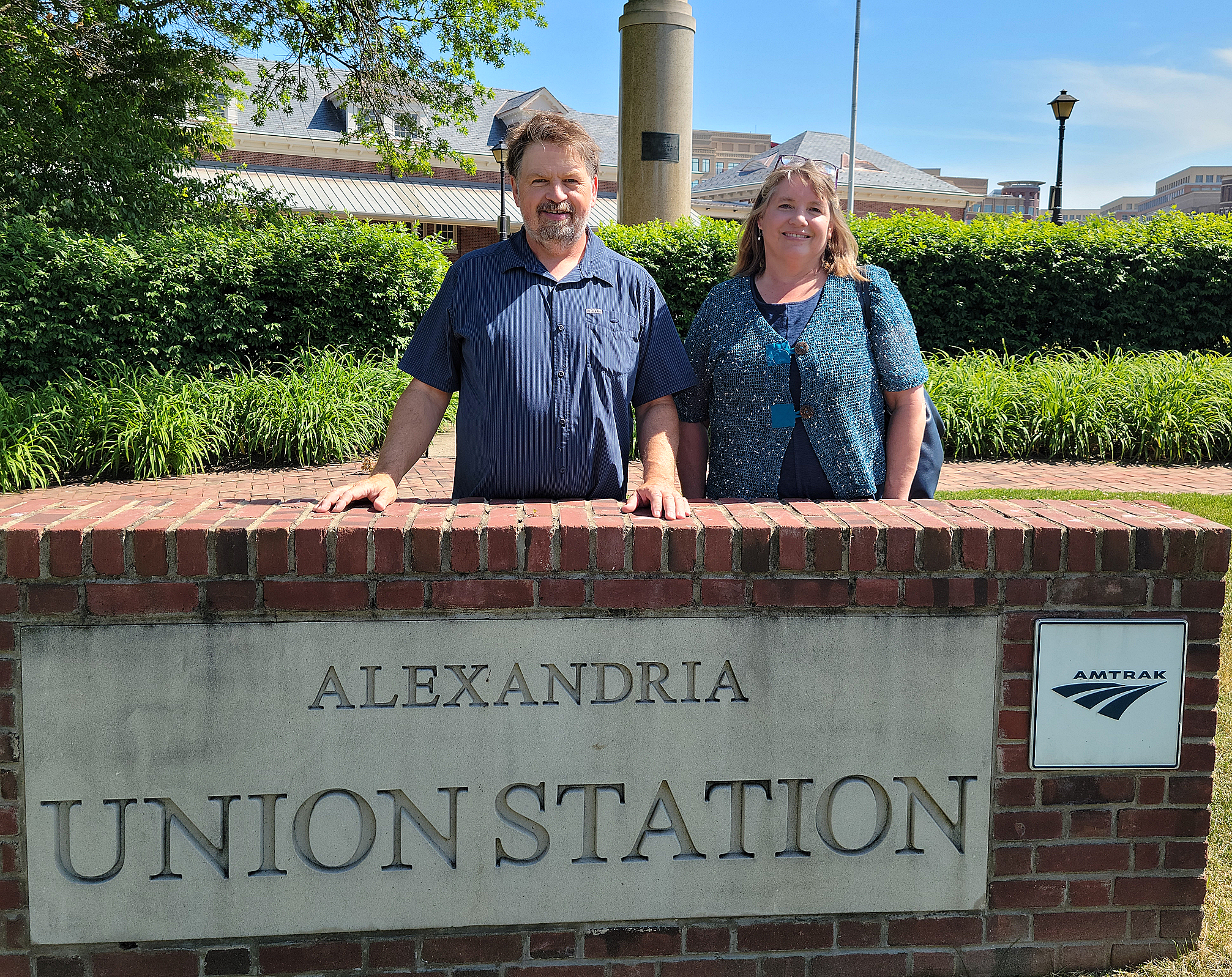 Walker was a two-term councilwoman who served from 1994 to 2000. As a City, State, and Regionally recognized authority on transportation issues, Walker served on the City's Ad Hoc Transportation Committee, advocating for a system that was efficient, economical to operate, safe, and attractive for everyone to use. At the request of then-Governor Mark Warner, Walker served on the Governor's Ad Hoc Commission on Transportation and Urban Growth Policies. She also served on the Northern Virginia Transportation Commission and the Northern Virginia Transportation Coordinating Council boards.
Boyd Walker, Walker's son, noted that his mother's foresight was now being realized. "It's taken a long time to do some things that my mom had in mind, like putting a connection between the train station and the Metro station. And now we have the Landmark redevelopment, which is coming to fruition.
Donna Walker James credited former Alexandria Mayor Bill Euille, Director of the Office of Historic Alexandria Gretchen Bulova, and Living Legends founder Nina Tisara with working over the past ten years to ensure that Walker's accomplishments, contributions, and successes were not forgotten. She said that the plaque has been ordered, and the plan is to have a dedication ceremony in October near the 10th anniversary of Walker's passing.
ICYMI: Benefits of Historic District Designation 'Are Being Eroded': Del Ray Leaders Encourage Residents to Act