Foodie Newz
Candytopia: Sweet Indulgences and Immersive Experiences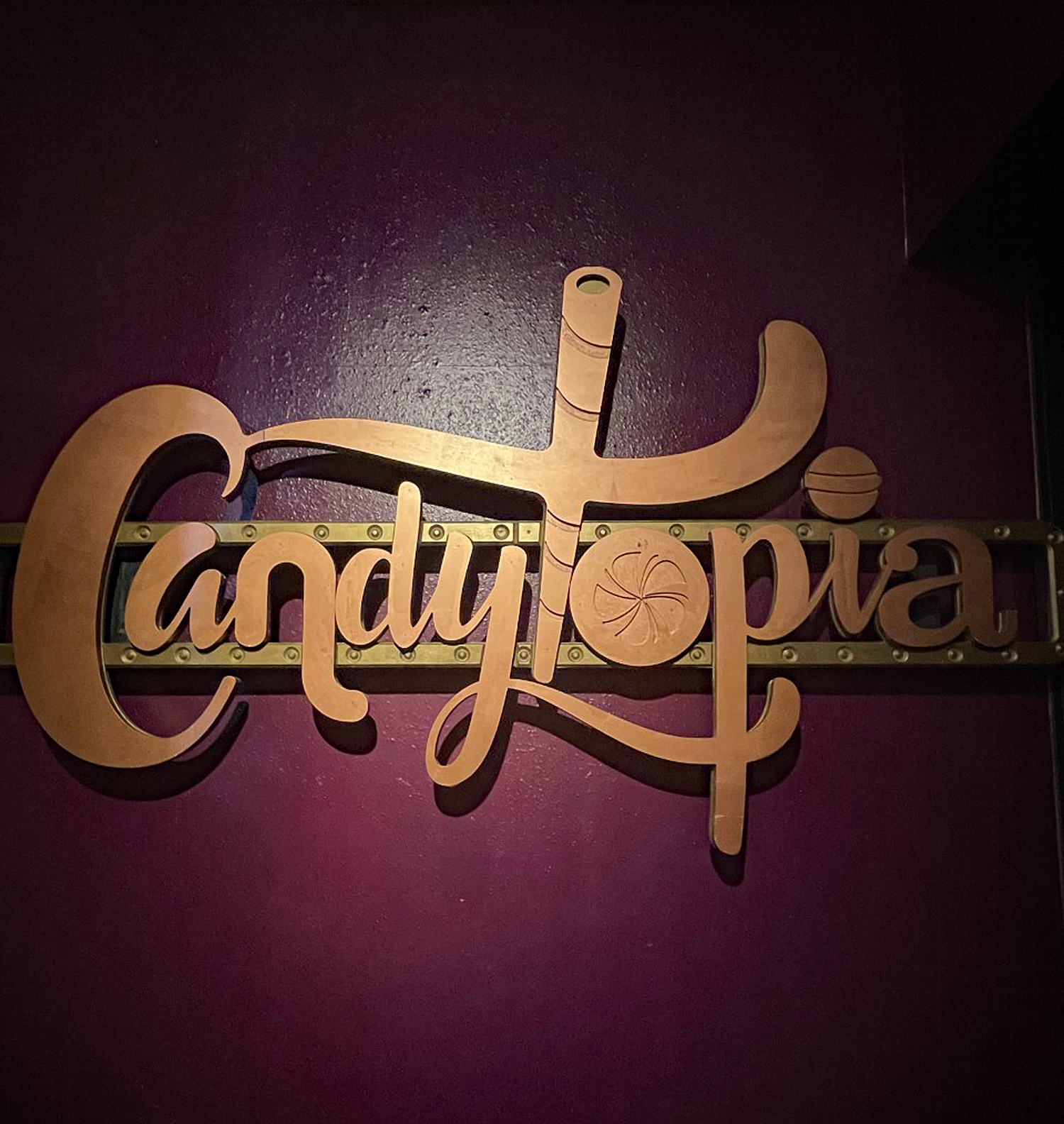 Alexandria, VA – Have you ever wanted to be a part of the wonderful world of Willy Wonka, Candy Land, or Candy Crush and eat as many sweets as your heart desires? Well, your dreams have become a reality with the newest pop-up experience at Tyson Corner Center. Candytopia is a sensory whirlwind of fun that was co-founded and launched in 2018 by Jackie Sorkin of the Netflix shows Sugar Rush and Unique Sweets.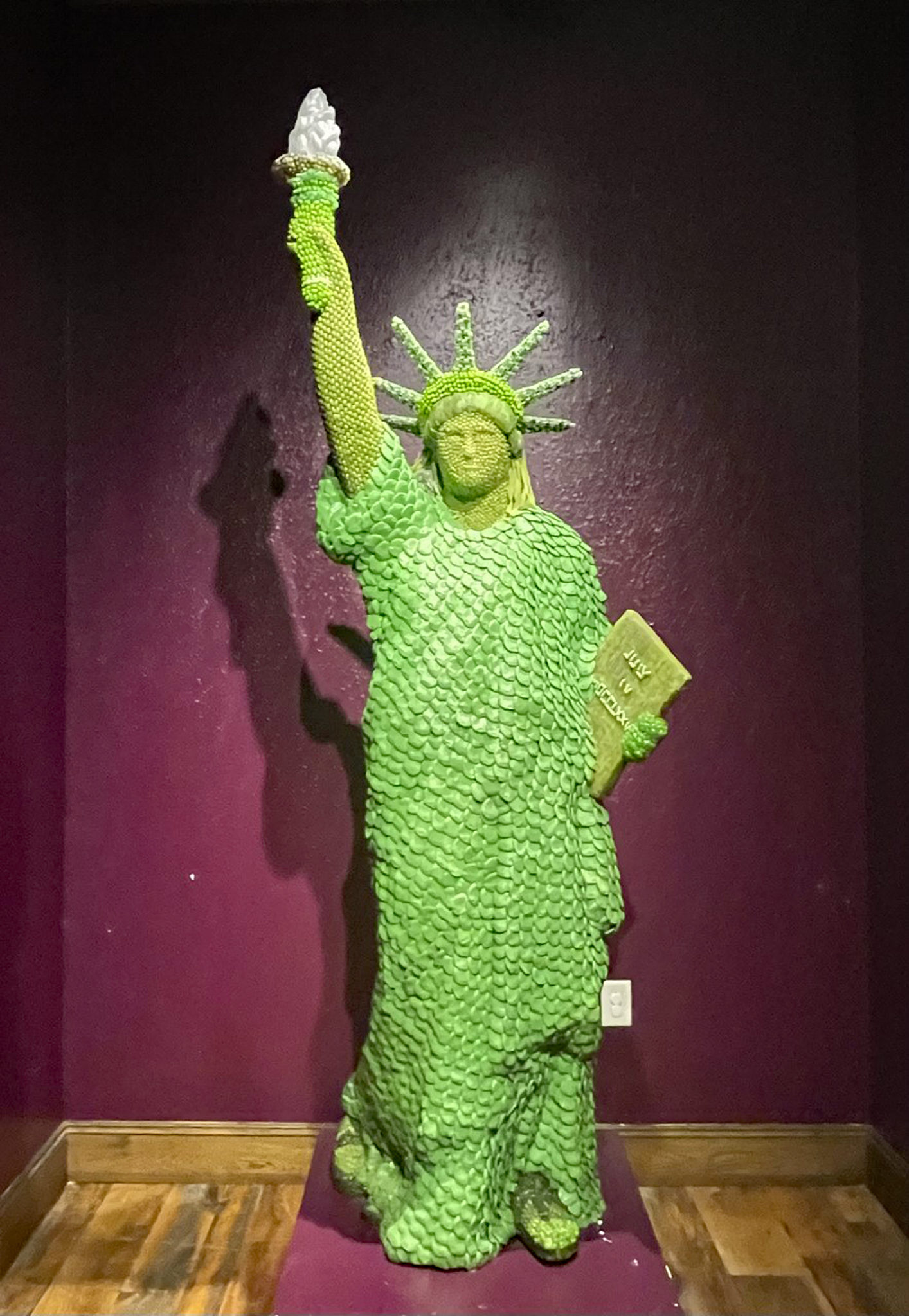 Entering through the gates immediately sets the tone for leaving your worries at the door and embracing the sweet joy of Candytopia. Each exhibit's theme is created to take Instagram-worthy photos. You can even take your photography skills up a notch by registering for a free QR code to activate the timer at the strategically positioned photo stations throughout the space. At the end of your visit, an email will be sent with a link to download the pictures on your device and to share them to your heart's content.
There is no skimping when it comes to the artistry. There are life-sized sculptures and replicas of iconic wonders of the world, such as the sphinx in Egypt. Every piece of art is made with a different combination of candy that can range from jelly beans to licorice to reflect the subject's intricacies. In particular, the Willy Wonk portrait took 12 hours to create. It used approximately 7,900 pieces of candy (e.g., mini smarties, peachy hearts, and root beer licorice), showcasing the talent it takes to capture his likeness.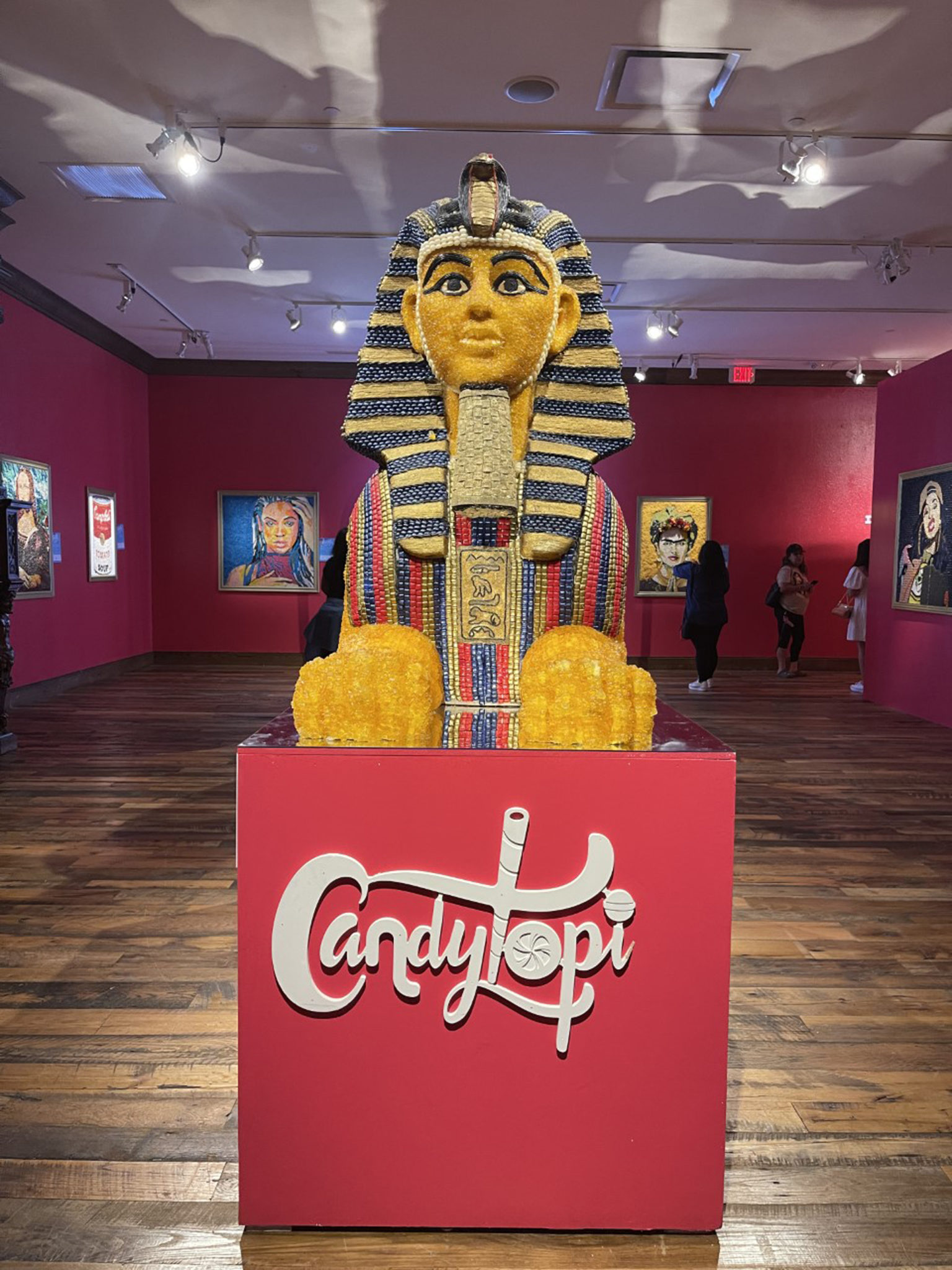 No themed experience would be complete without exiting through the gift shop, where you will find all the retro sweet treats from your childhood. In addition to candy, there are t-shirts, backpacks, and water bottles for purchase so you can advertise your love of Candytopia.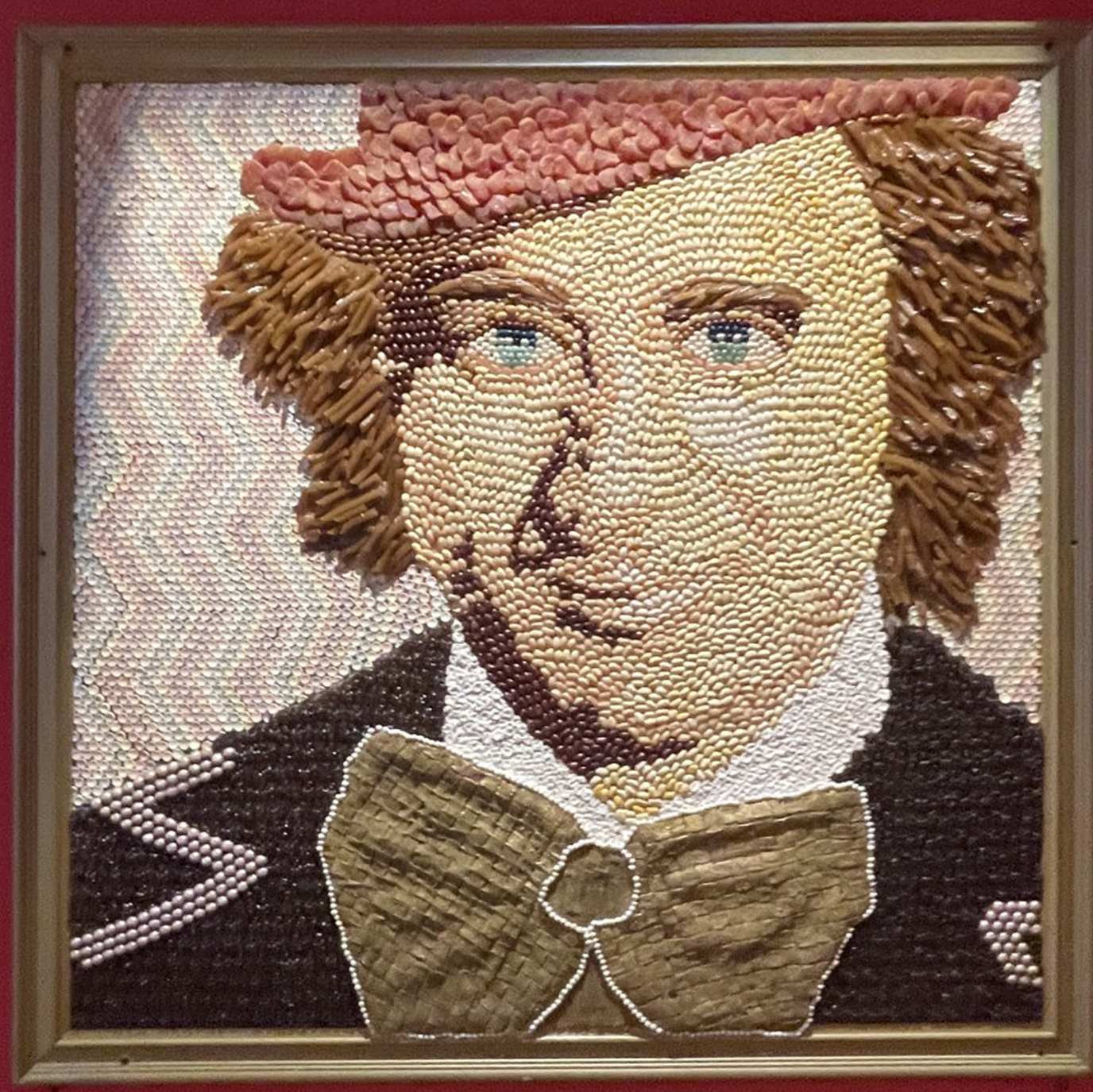 The immersive experience is open from Wednesday to Monday from 10 AM to 8 PM and is scheduled to run until June 30. Tickets are $30 for adults, $23 for kids 4-12, and free for kids 3 and under. Purchases can only be made online on the Candytopia website (candytopia.com).
ICYMI: Amazon's Metropolitan Park in Arlington to be a Restaurant Mecca for All