Mount Vernon Matters
Expanded IMVH Unit Tackles Behavioral Health Crisis
Mount Vernon Family's Gift Enables 67% Capacity Increase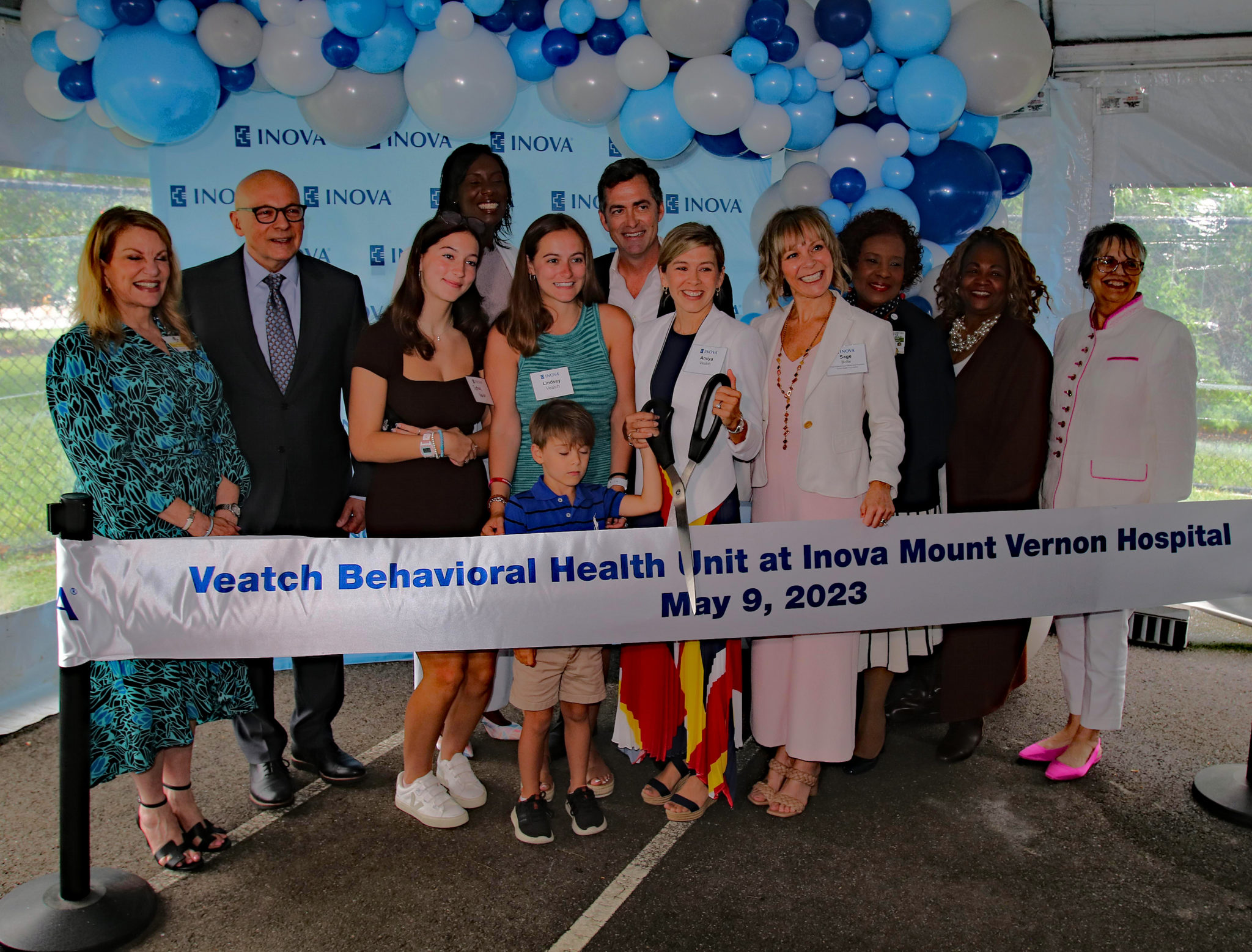 By Steve Hunt
Alexandria, VA – For many years, the Northern Virginia region has seen an increase in residents seeking behavioral health services, with admissions at Inova Health System up five percent and Inova Emergency Departments treating nearly 1,200 behavioral health patients each month.
To address the growing need for beds at Inova Mount Vernon Hospital, Inova and elected officials gathered on May 9 at the hospital's therapy pavilion to celebrate the opening of the new Inova Veatch Family Behavioral Health Unit, named in recognition of a generous gift from area residents Jeffrey and Amiya Veatch.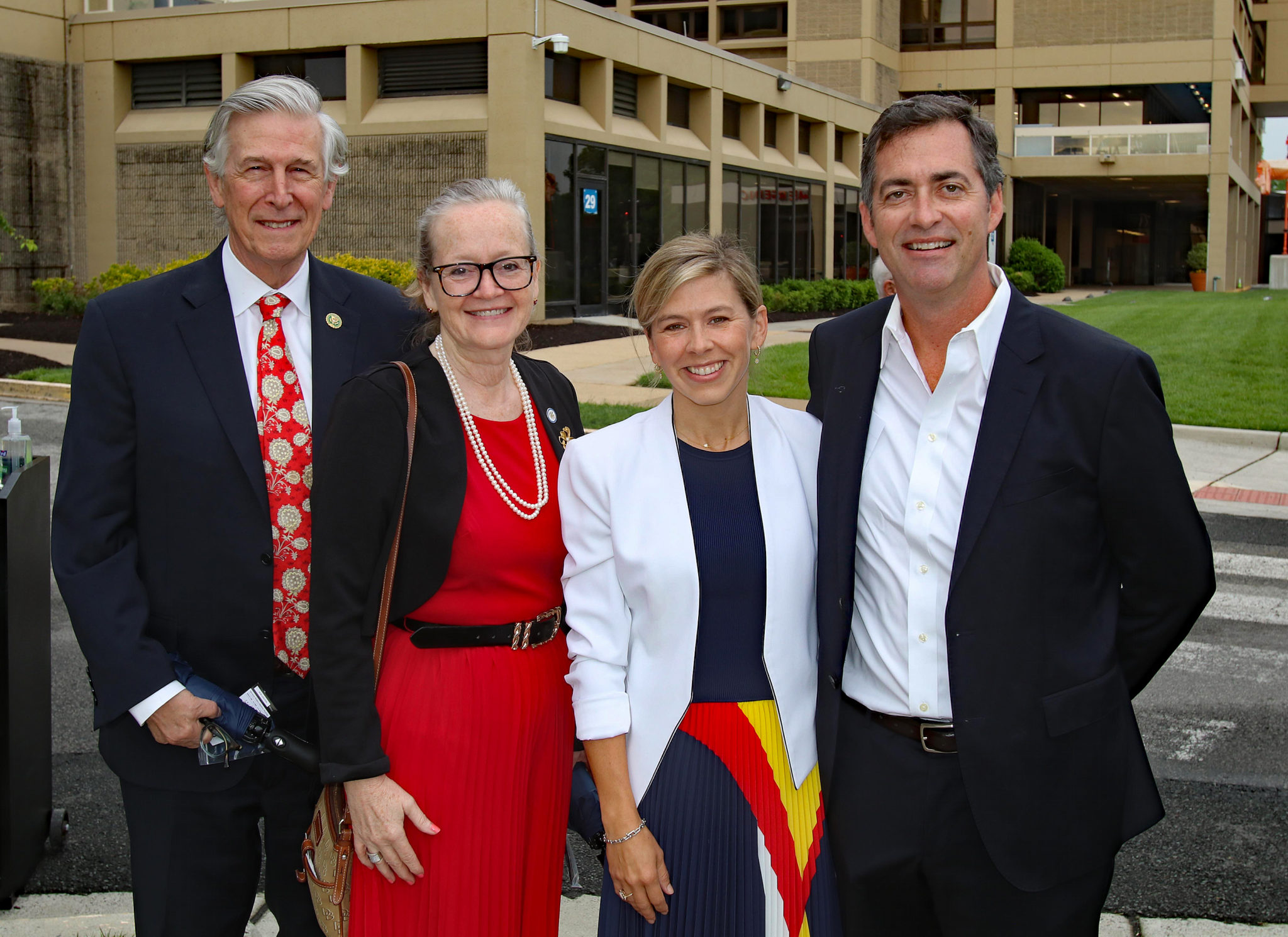 Due in part to their $3.5 million gift, IMVH expanded its behavioral health unit and increased overall bed capacity to 50 inpatient behavioral health beds, a 67 percent increase in capacity.
"Increasing our inpatient behavioral health capacity meets a critical need in Northern Virginia and the Commonwealth," Inova stated in its opening announcement.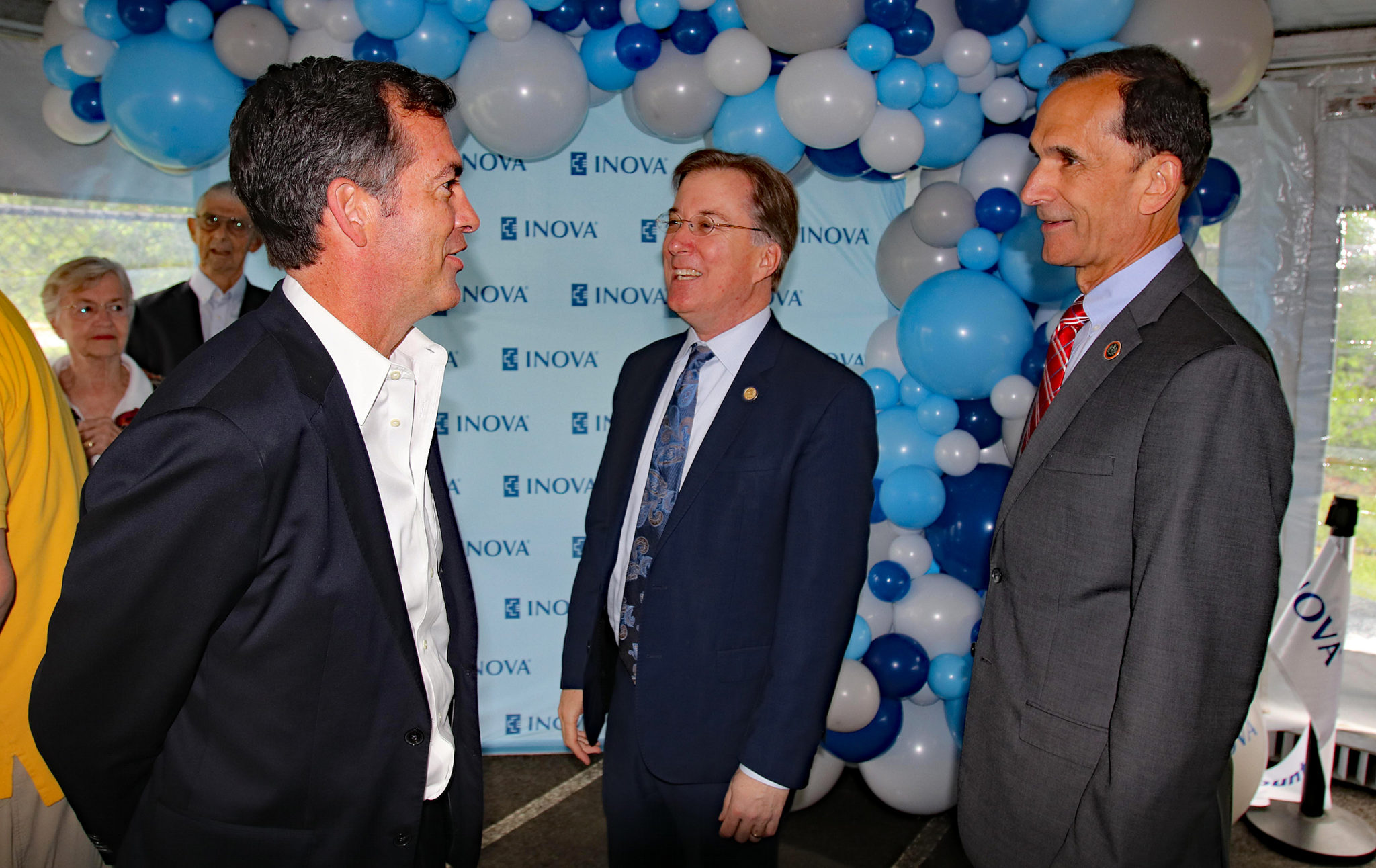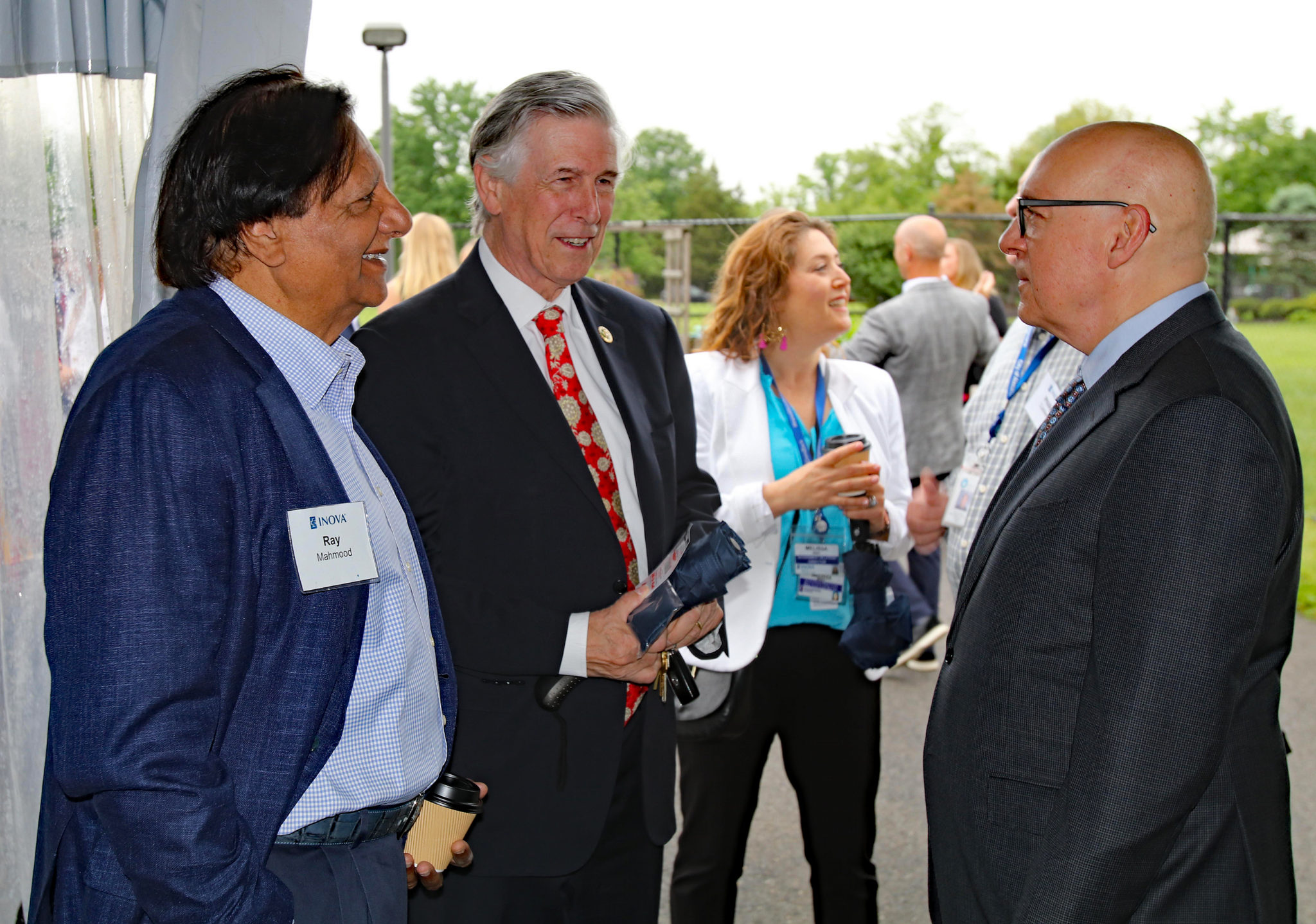 Joining U.S. Rep. Don Beyer (D-8th) and Inova Health System President and CEO Stephen Jones, MD, were Mount Vernon District Supervisor Dan Storck, State Sen. Scott Surovell (D-36th), Del. Paul Krizek (D-44th), Mt. Vernon representative on the Fairfax Co. School Board Karen Corbett Sanders, IMVH president and CEO Roberta Tinch, Inova Behavioral Health Services Chairperson and President Linda Lang, and Inova Health Foundation Chief Philanthropy Officer Sage Bolte.
In remarks before the ribbon-cutting ceremony, Jones noted that philanthropy such as from the Veatch family results in "an outsize impact in advancing healthcare equity" in Northern Virginia "and helping Inova to provide access to care."
Beyer said that all residents in Northern Virginia share "such a vibrant, meaningful and healthy community…This is a great testament to that."
Among those at the highest risk of behavioral health risks are young people and White men over 65 suffering from anxiety and depression caused by the stress of the pandemic, debt default, and other issues. "There is an epidemic of people at risk," he added.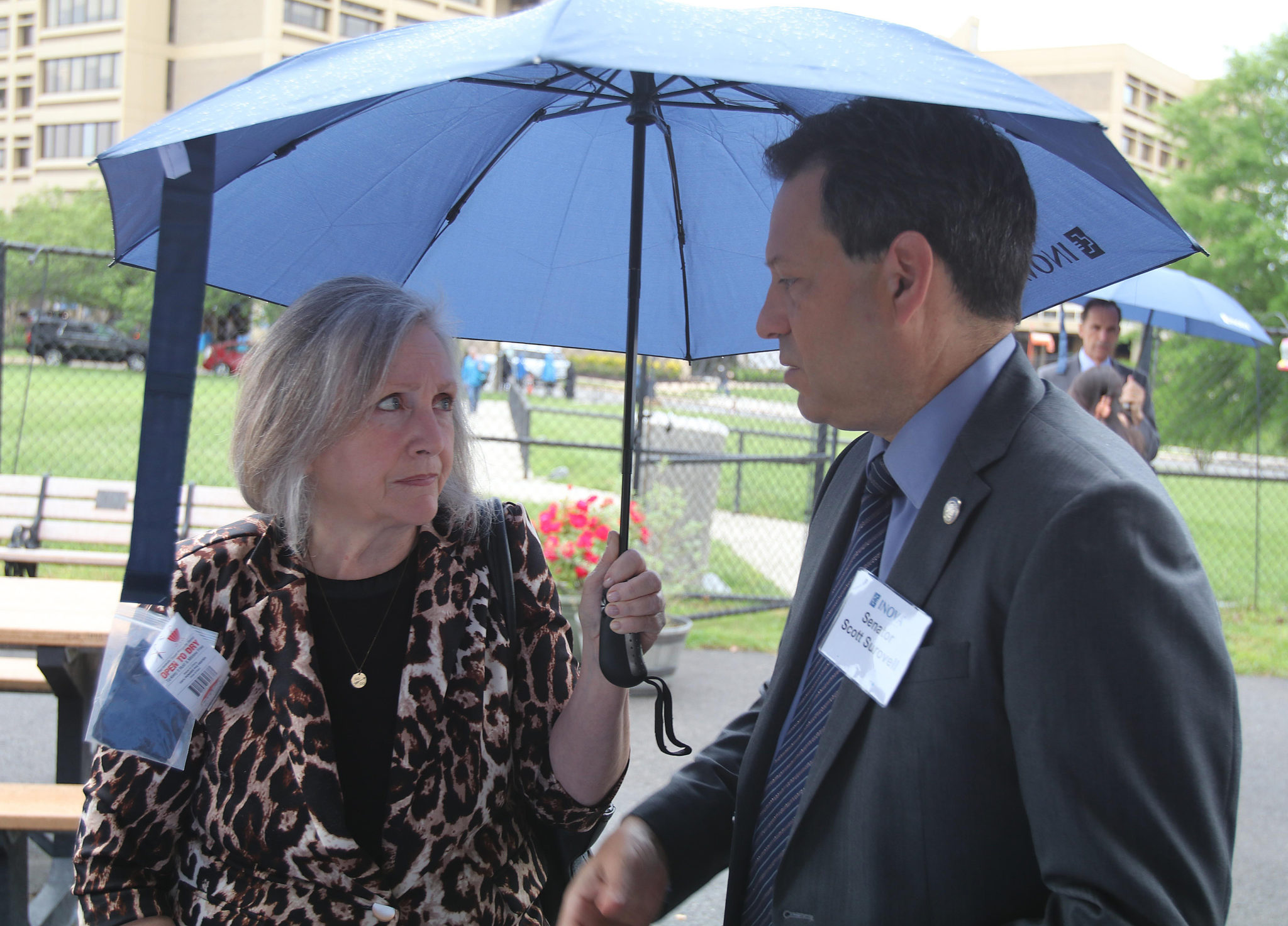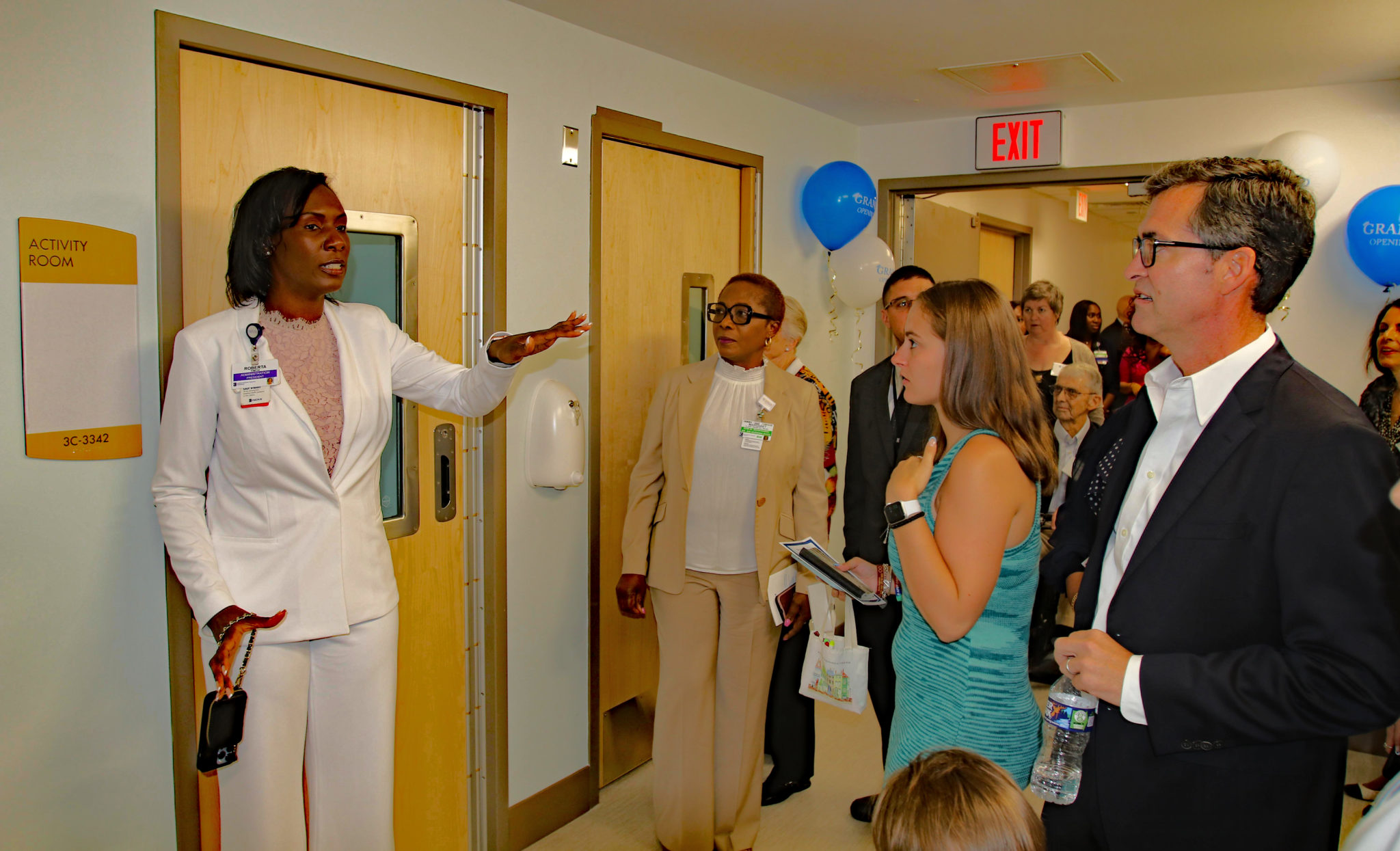 Lang noted that the community is stronger because Inova leaders recognized the need for increased behavioral health services and beds at IMVH and "stepped up" to make it happen, in part through the Veatches' "incredibly generous gift making it possible so more people can be served closer to their home, and closer to their loved ones."
Storck said, "We have never done enough for mental health issues in our country," adding that he is very pleased that the expanded behavioral health services and beds are at IMVH.
"This hospital is essential," he said. "It's core to our community. With the expansion of the emergency department at IMVH a few years ago (due in part to a previous gift from the Veatches), "it's making a huge difference in keeping our community alive."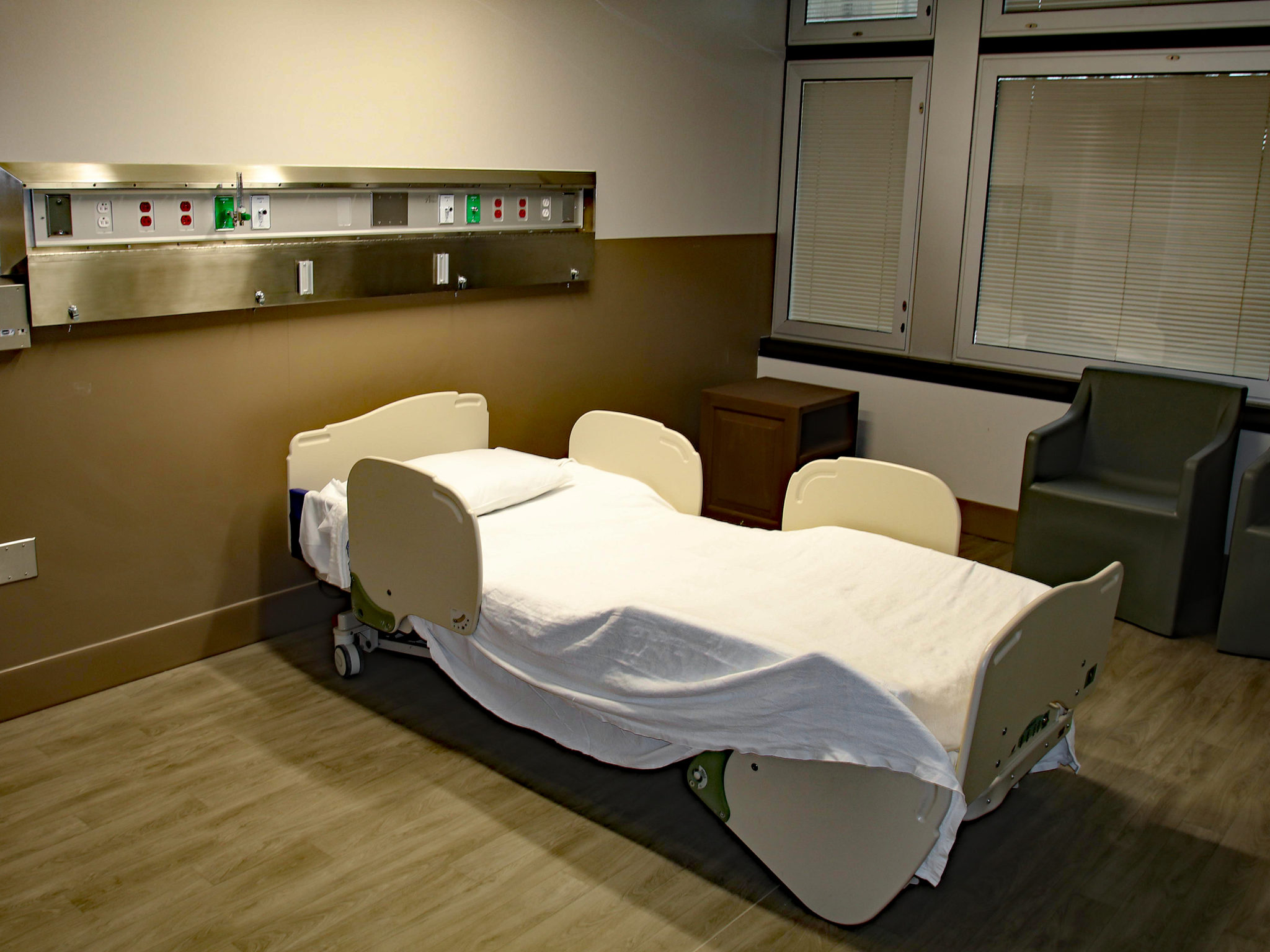 Bolte pointed out that the Inova Health System is a nonprofit organization that provides healthcare services for those who cannot pay when they appear in medical distress at the emergency department. "Philanthropy," she said, "helps make that possible."
Jeffrey Veatch recalled a previous IMVH CEO who had told him her motto for the hospital was "On the rise, and saving lives," something he has never forgotten.
However, in helping to address current mental health issues in the community where he grew up and resides today, he says his goal is to "prioritize and de-stigmatize" mental health, citing statistics that 50 percent of people have a mental health crisis sometime during their lifetime. "It's a big number," he said. "It's scary to think, but that's the reality."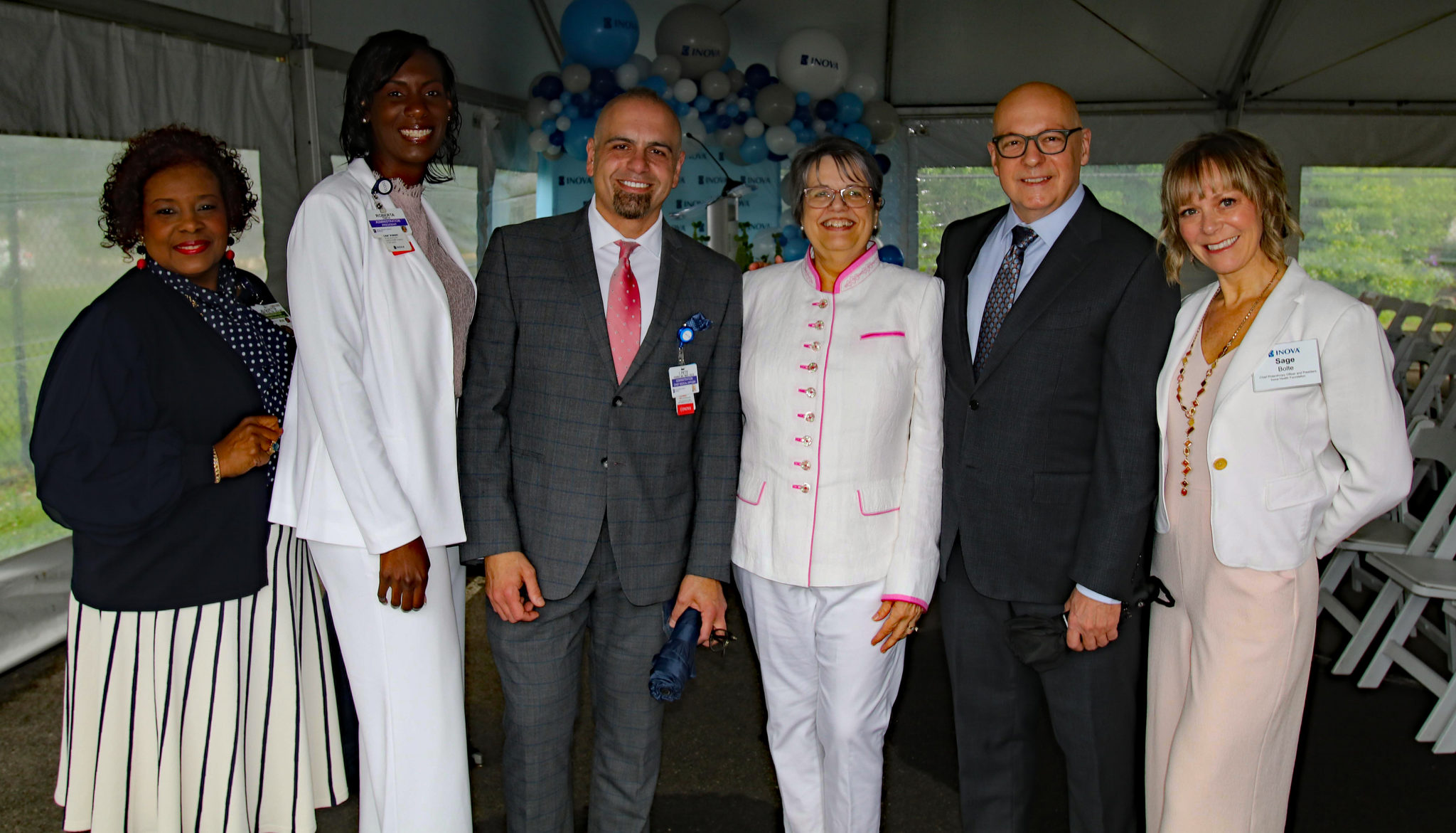 Bolte said that when she reached out to Jeffrey Veatch to explain what Inova officials wanted to do to expand behavioral health services at IMVH, he quickly responded, "'It looks like an incredible opportunity…count us in."
Tinch noted that Veatch, through his gifts to IMVH, is helping to ensure that his family and his community have access to "the best healthcare available."
Jeffrey Veatch concluded his remarks by telling Inova leaders, "I really appreciate everything you guys do. My priority is to say 'thank you' to you."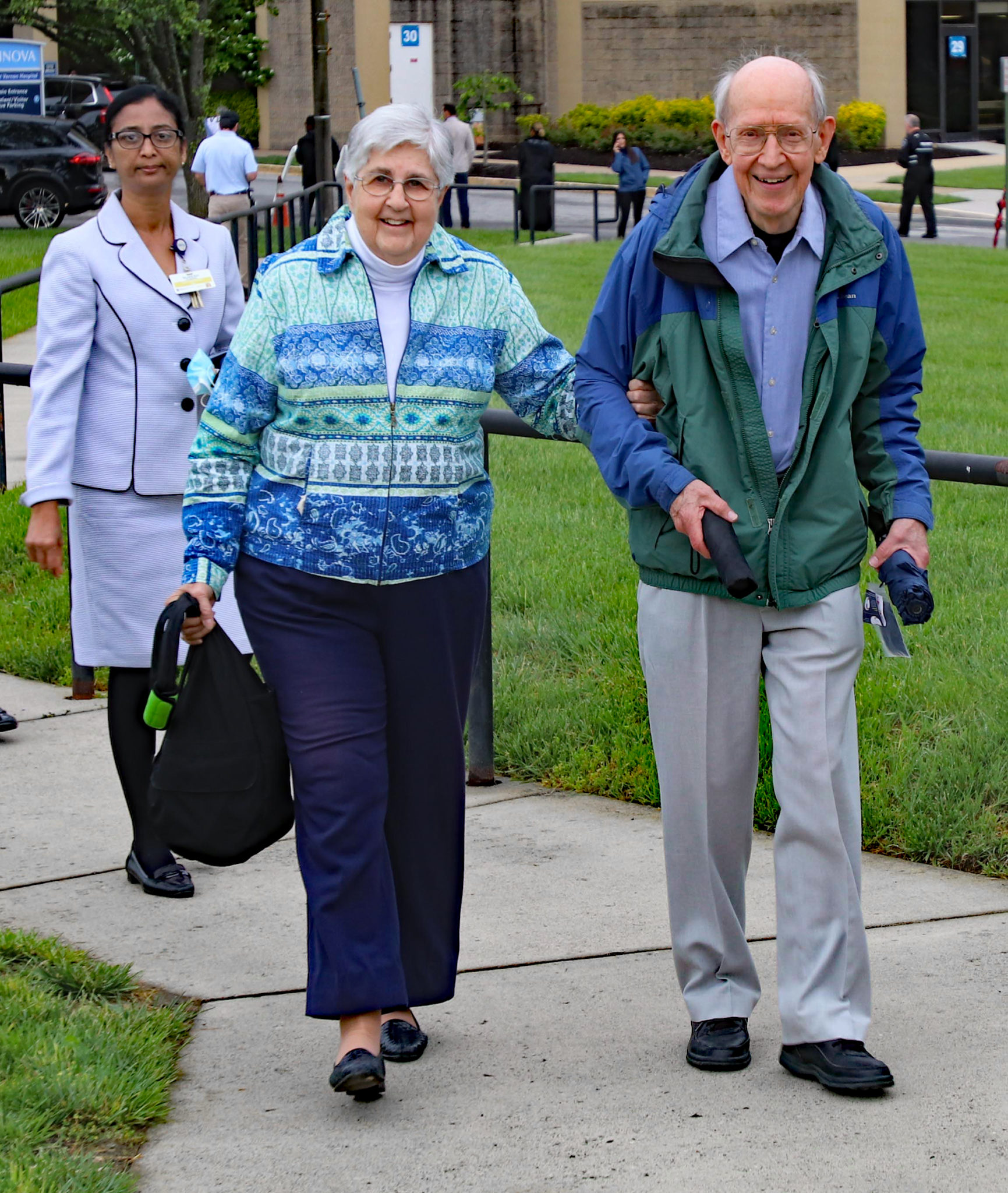 Inova Mount Vernon Hospital also announced the Grand Opening of the Inova Select Specialty Hospital inside IMVH, a joint venture with Select Medical. The 32-bed Critical Illness Recovery Hospital offers specialized treatment for critically ill patients who require an extended stay but not intensive care. Read more about it in next month's issue.
ICYMI: Diapers Needed: Start a Drive in Alexandria To Help HomeAid National Capital Region