Z-Environment
Southern Catalpa Tree in Old Town Makes Alexandria Beautiful!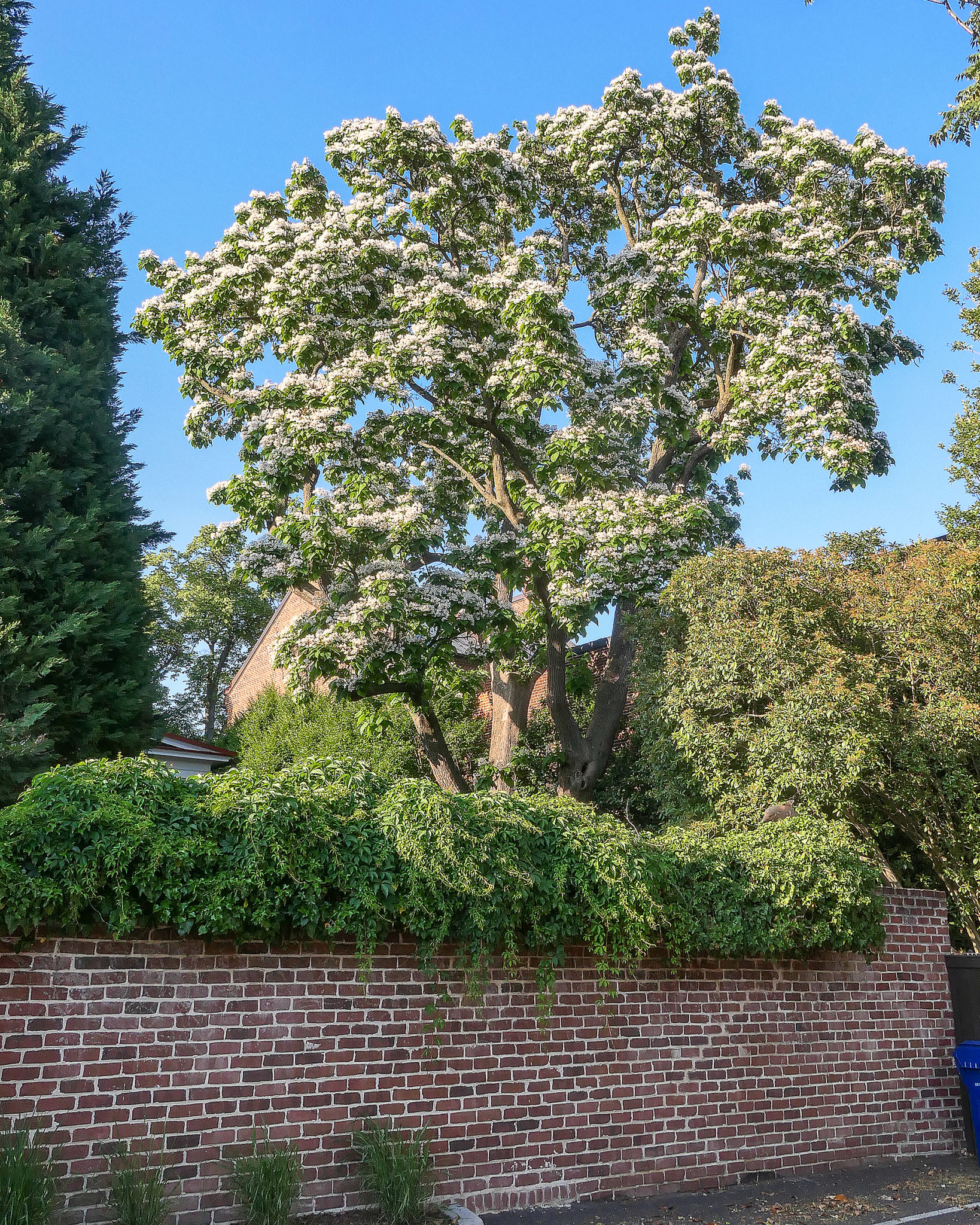 By Michael Budinski, Alexandria Beautification Commission
Alexandria, VA – If you keep your eyes open while strolling along S. Royal St. near Duke St .in Old Town, you may spot a magnificent flowering tree. Actually, I think the sweet smell of honey caught my attention first. St. Mary's Basilica parking lot (between S. Pitt St. and S. Royal St) provides an excellent vantage point. This striking tree is a fantastic example of a Southern Catalpa, which is known for its large leaves, spring flower clusters, and cigar-like seed pods. The Southern Catalpa is a popular ornamental shade tree, and while heights of 40 to 60 feet are typical, some specimens reach 80 feet. Although native to the southeast United States, it will naturalize in the northeast as well.
ICYMI: Alexandria Women for Good Donates $9,700 to Carpenter's Shelter