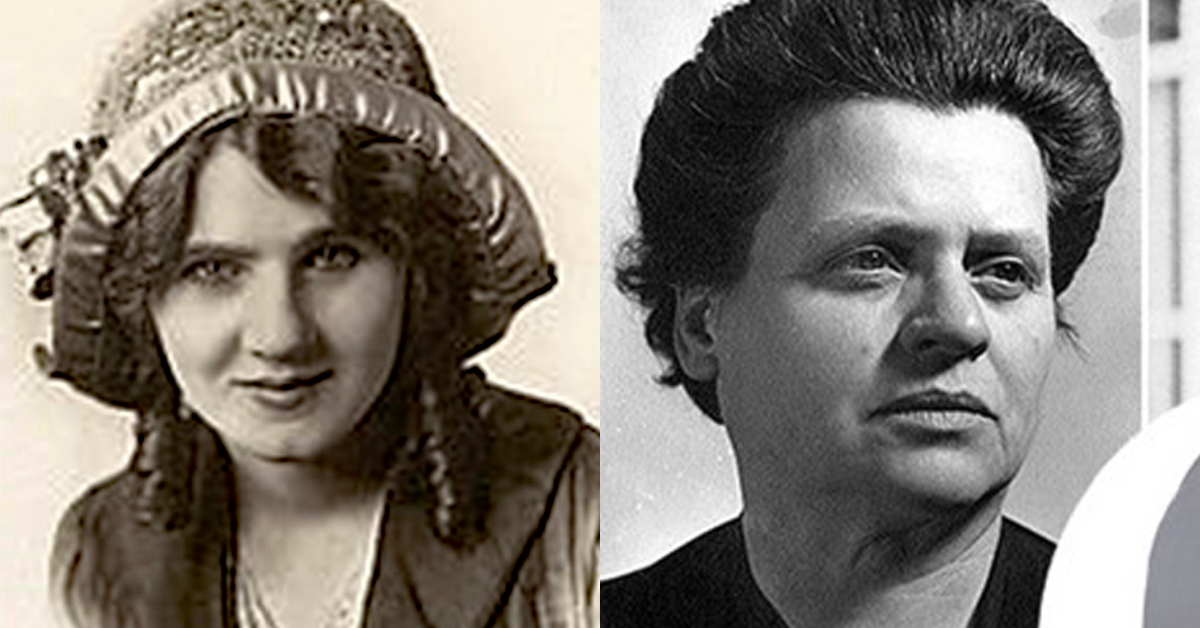 By Jane Plitt, President, National Center of Women's Innovations
Alexandria, VA – Alexandria, get ready. The women are coming. The untold stories of the women behind the inventions and technology we casually use daily are about to be publicly displayed in the community, thanks to the National Center of Women's Innovations (NCWI). Get ready to be informed, delighted, and inspired…especially students to pursue STEM fields.
Big news. On October 27, NCWI will host an Inaugural National Gala to salute Dr. Gladys Brown West, the Black mathematician whose mapping of the world enabled GPS. We will be celebrating her 93rd birthday. Attendees will get a glimpse of NCWI's first interactive exhibit and STEM educational module that will accompany the exhibit. Of course, the display will feature Dr. Brown West, her amazing life story, and her impactful work. Most important, it's the opportunity for Alexandrians to join in cheering on NCWI and Dr. West! Check out womensinnovations.org to follow our progress.

Meanwhile, to build community interest, we want pop-up banners introducing these women innovators and their innovations, but where should they best be located? As I present women innovators here in the Zebra each month, email me ([email protected]) with your suggested community location to introduce the next innovator. Imagine Alexandria full of banners revealing innovative women's history. Of course, we are working with Alexandria's Commission for Women, Alexandria Celebrates Women, and the Office of Historic Alexandria, but we want the whole community to join in the suggestion process.
Vesta Stoudt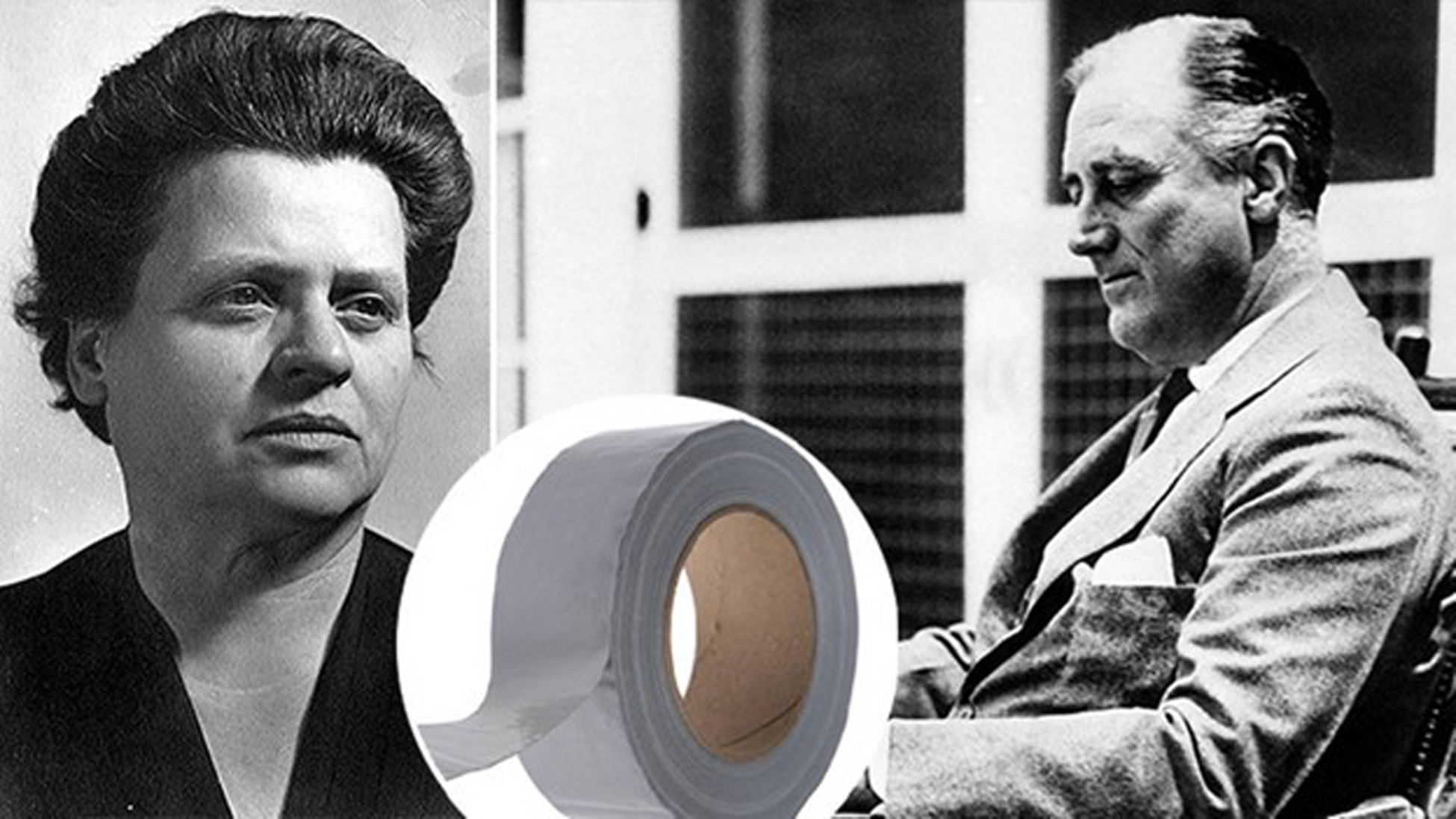 Vesta Stoudt was a devoted mother who introduced duct tape to protect her enlisted sons during WWII.
As women mobilized to help the war effort, Vesta Stoudt went to work at the Green River Ordnance Plant in Illinois, overseeing the packaging of armaments to be used by the Army and Navy. Since her two sons were fighting for the U.S. in Europe, Vesta was particularly concerned that these ammunition boxes arrive safely and be easy to open. The factory used what she considered poor-quality paper tape to seal the boxes and then waxed the boxes to waterproof them. But the paper was thin, and when soldiers pulled on the boxes, the tape came off, creating a scrambling situation for soldiers to access the ammo, often when they were under fire.
To solve this problem, Vesta proposed substituting a cloth-based waterproof tape. She submitted her idea to management, but they ignored it. Determined to take action to protect her sons and other U.S. soldiers, on February 10, 1943, she outlined her idea with drawings illustrating the problem and the solution for President Roosevelt, who forwarded her packet to the War Department. There it was met with delight.
Vesta received a letter indicating her idea had been approved and was "of exceptional merit." Turns out the War Department asked a division of Johnson & Johnson, a manufacturer of surgical adhesive tape, to produce it. Soldiers used the duct tape with joy, taping their shoes, vehicles, and many other things that even today we identify! In a military film, the tape was called "100 mile an Hour Tape."
Vesta received a letter from President Roosevelt and the Chicago Tribune's War Worker Award for her pursuit of duct tape. Then America forgot her.
Where would be the best place to fly a banner honoring Vesta Stoudt in Alexandria? Share your ideas: [email protected].
Florence Lawrence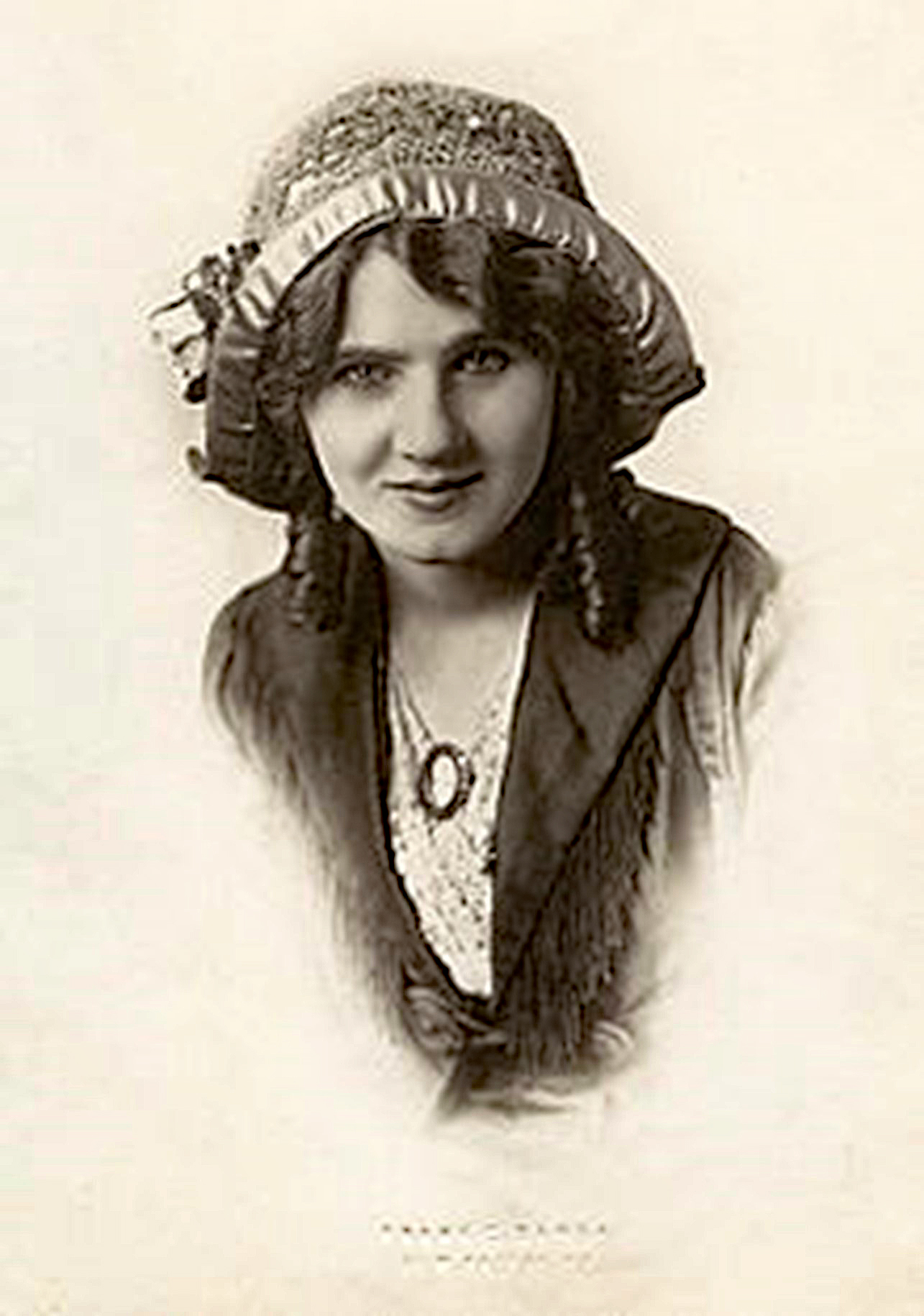 Next time you drive your car and turn on your directional signal or step on the brake, thank silent film actress Florence Lawrence. She wasn't an engineer or a mechanic, but she did love cars. Given her movie success (over 250 films), in 1913 she could afford to own a car, unlike most Americans. Florence spent much time perfecting car improvements, including her original "auto signaling arm." When brakes were applied, a flag attached to the bumper indicated a complete stop.
Florence chose not to patent these brilliant inventions because she believed it was wrong to patent what would be good for mankind! Men didn't share her belief and subsequently patented her ideas. Think it's time we recognize Florence?
Where might it be best to fly a banner honoring Florence Lawrence in Alexandria? Is a car dealership willing? Or where else? Share your thoughts: [email protected]. Please join our efforts at the National Center of Women's Innovations, headquartered here in Alexandria! womensinnovations.org
ICYMI: Benefits of Historic District Designation 'Are Being Eroded': Del Ray Leaders Encourage Residents to Act