SPORTS
Coach E Left Finance Behind to Train Upcoming Athletes
Teaching the next generation to "be great, stay great, make others greater."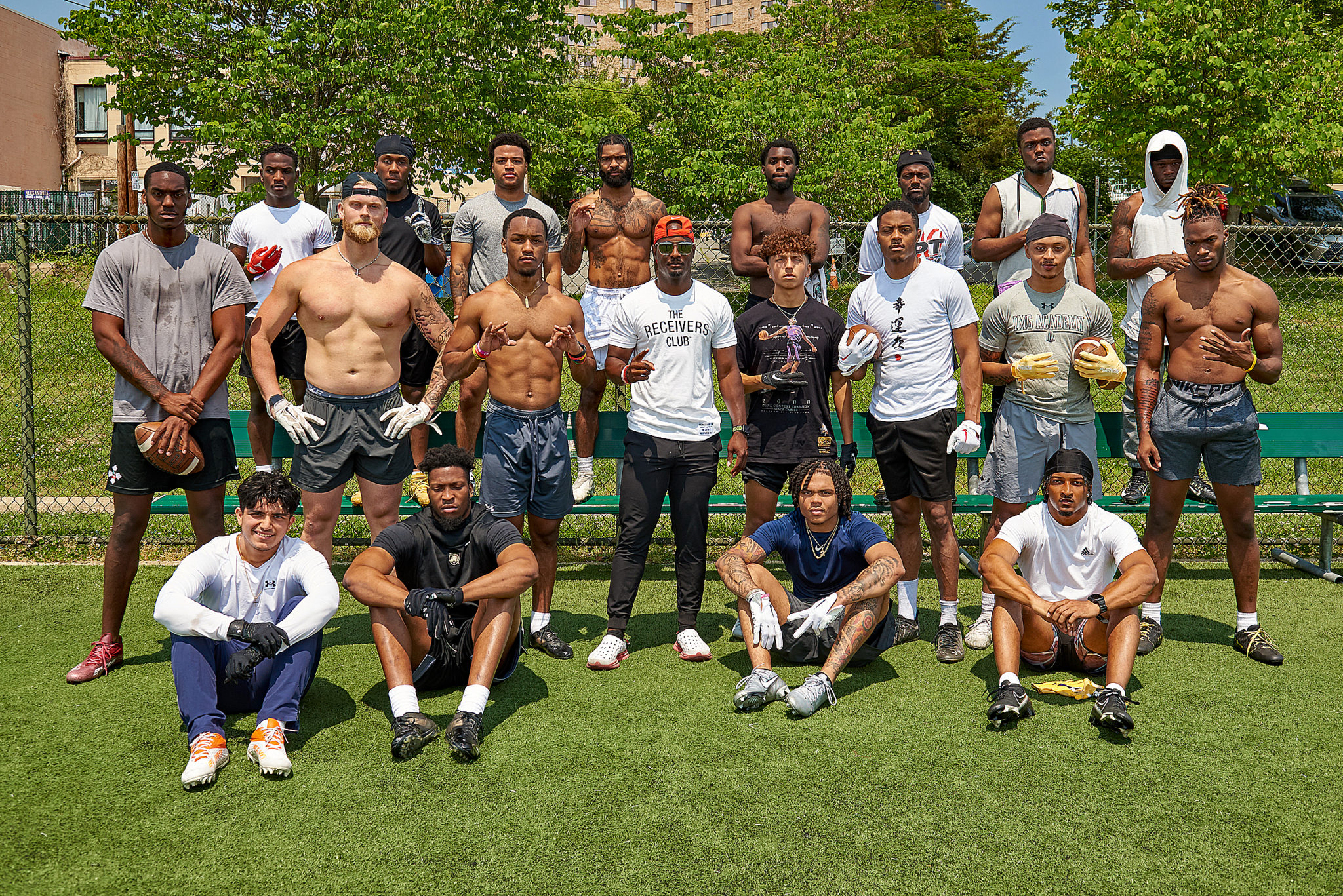 Alexandria VA – On a warm spring day in May, as temperatures rose on the field, approximately 20 young men in peak physical condition came together to sweat, work out, and elevate their wide receiver skills. It was all part of Erik Nowell's First Sound Training. Nowell (aka "Coach E") is a former college-level wide receiver. His Alexandria-based program is designed to help motivated high school and college wide receivers reach Division I college football programs and, in some cases, the pros.
Born and raised in Charlotte, North Carolina, Nowell played wide receiver for East Carolina University, where he obtained a B.S. in Communications with a focus on Public Relations and a Business minor. After college, Nowell made his way to Northern Virginia, where he worked for the U.S. Department of Defense and ultimately landed a lucrative job as a financial analyst for NASA.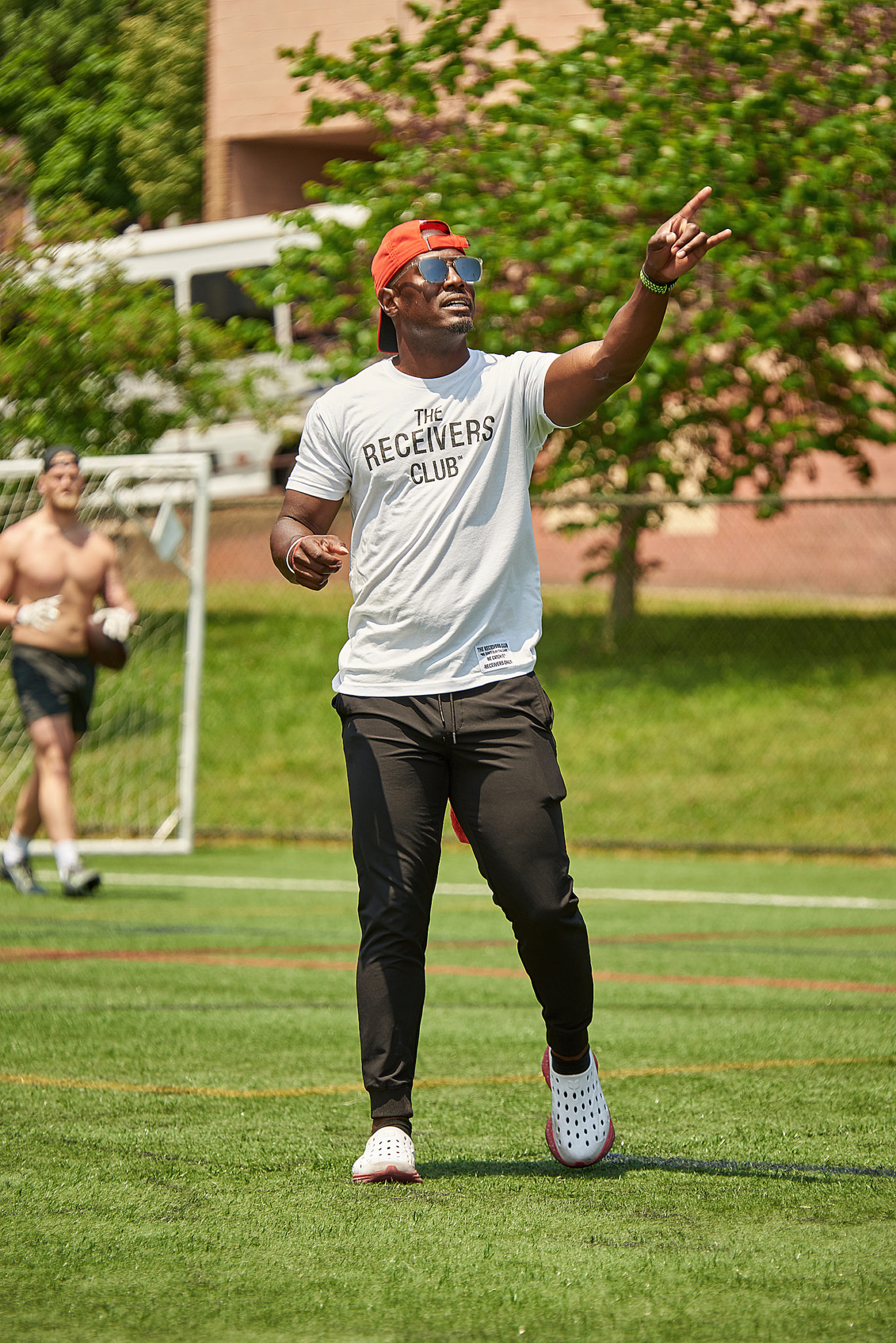 But while the money was great at NASA, Nowell said that his passion for football continued to eat at him. He wanted to use his talents to help young upcoming athletes.
In 2016, Nowell followed his passion and created First Sound Training, a program to improve an athlete's agility, footwork, speed, and explosiveness. At first, it was a part-time pursuit, but through word of mouth and social media, Nowell grew First Sound Training into a full-time program.
Nowell, who is also a wide receiver coach at Episcopal High School, noted with pride that he's "trained many high school receivers who have played Division I football, including in conferences like the SEC, ACC, and Big East." He added, "I've also worked with college-level receivers who have gone on to professional leagues, including the NFL."
While he mainly coaches men, he has worked with women pursuing the sport, including Washington's D.C. Divas' wide receiver Dana Blakely. Nowell has trained over 50 players who have ultimately played Division I college or pro-level football.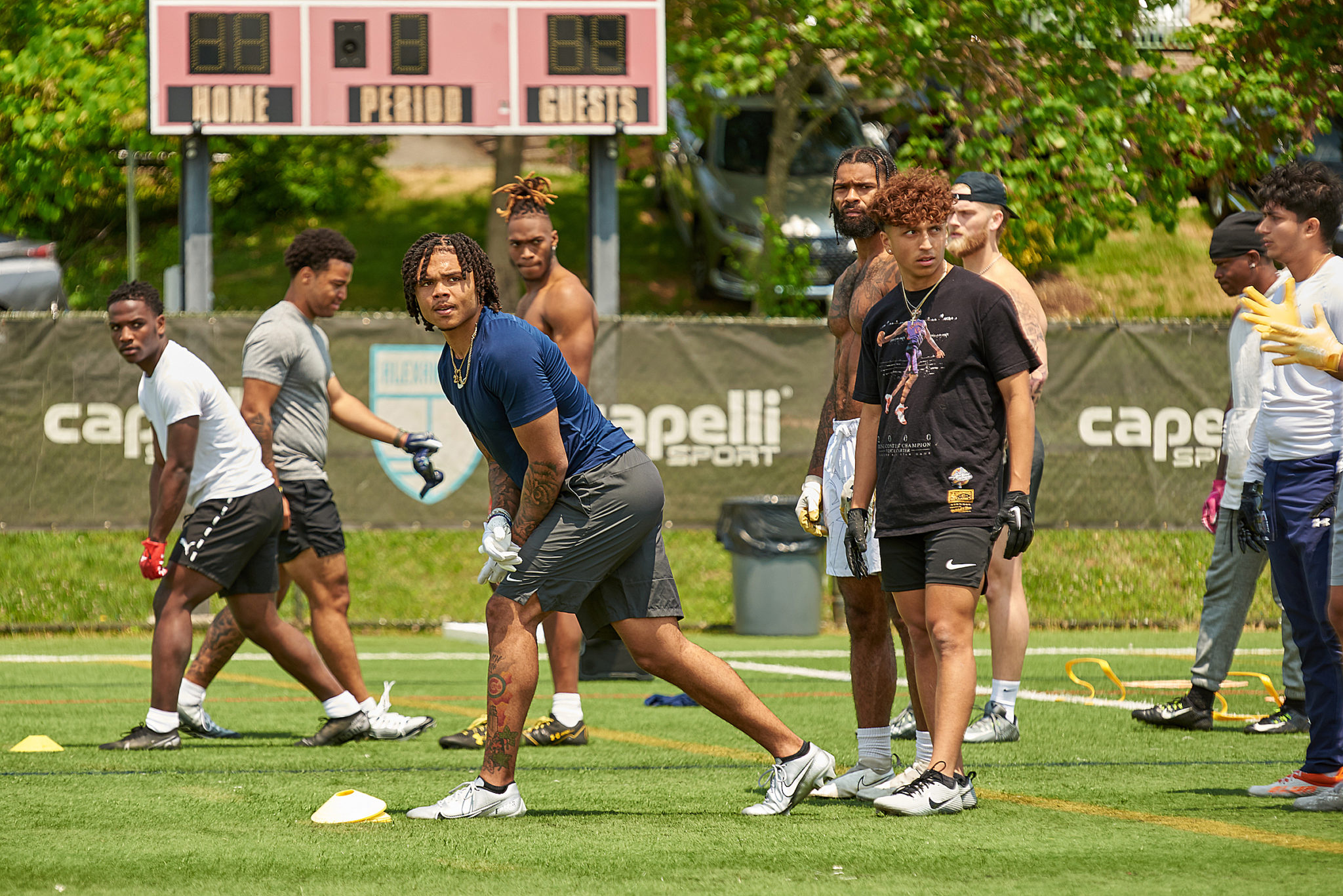 First Sound Training is not about being flashy or fancy but about hard work. Coach E tells players that they first have to believe in themselves. Then, a player can rise to the next level with Nowell's coaching. His motto is "Be great, stay great, make others greater."
Nowell's trainees think highly of him. Former Georgetown University wide receiver Joshua Tomas, seeking a shot at the pros, said Nowell "is one of the best hands-on trainers he has experienced." Nowell worked with Tomas throughout his four years at Georgetown and Tomas credits him with drastically improving his footwork. Although he missed out on the 2023 NFL Draft, Tomas hopes to play in the Canadian Football League this season to keep his skills sharp.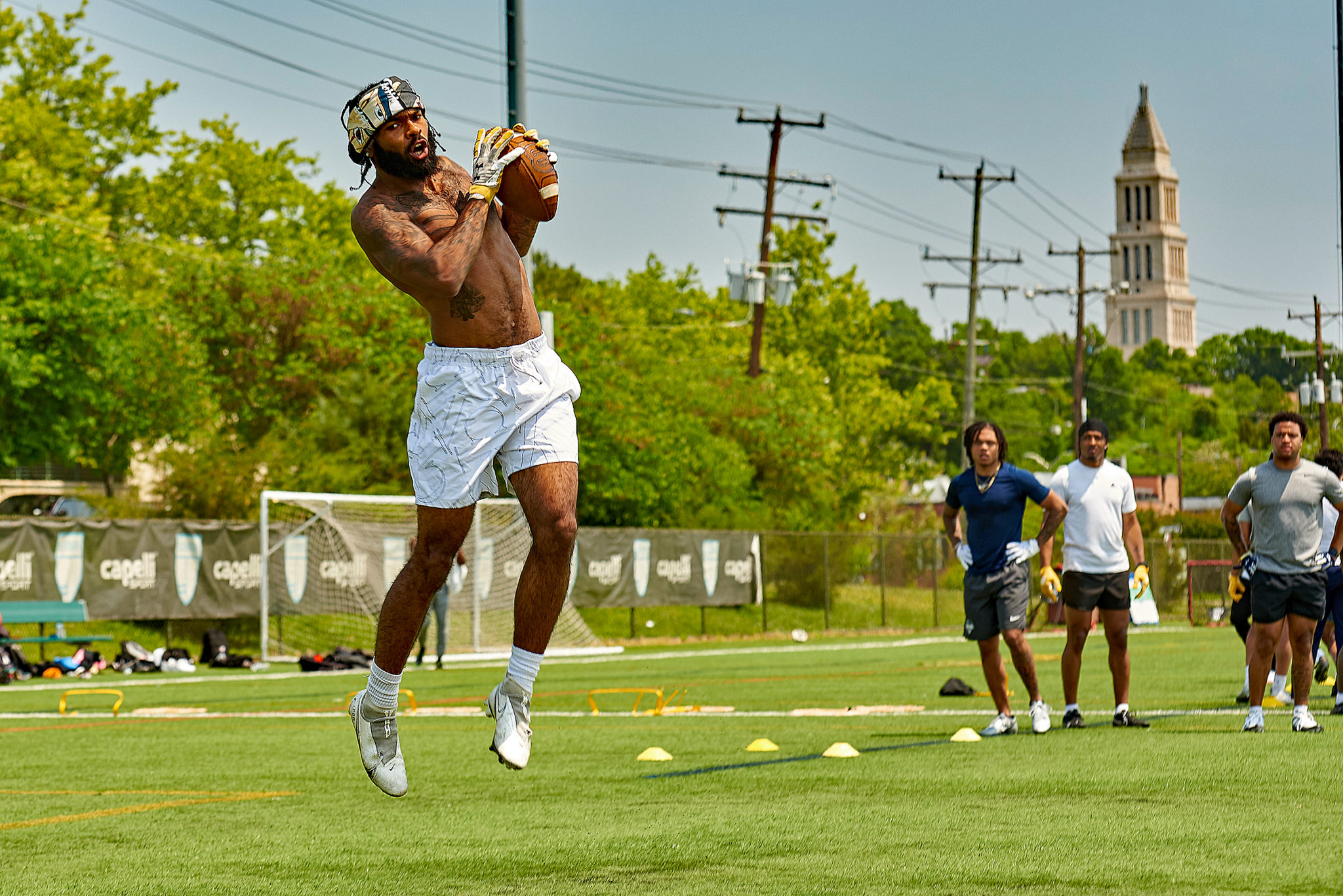 Local TC Williams (Alexandria City High School) graduate Erick Gomez said he owes most of his playing success to Coach E. "He gave me the confidence to walk on to Virginia State University."  Gomez credited Nowell with fine-tuning his body positioning and movement in a position where every second counts.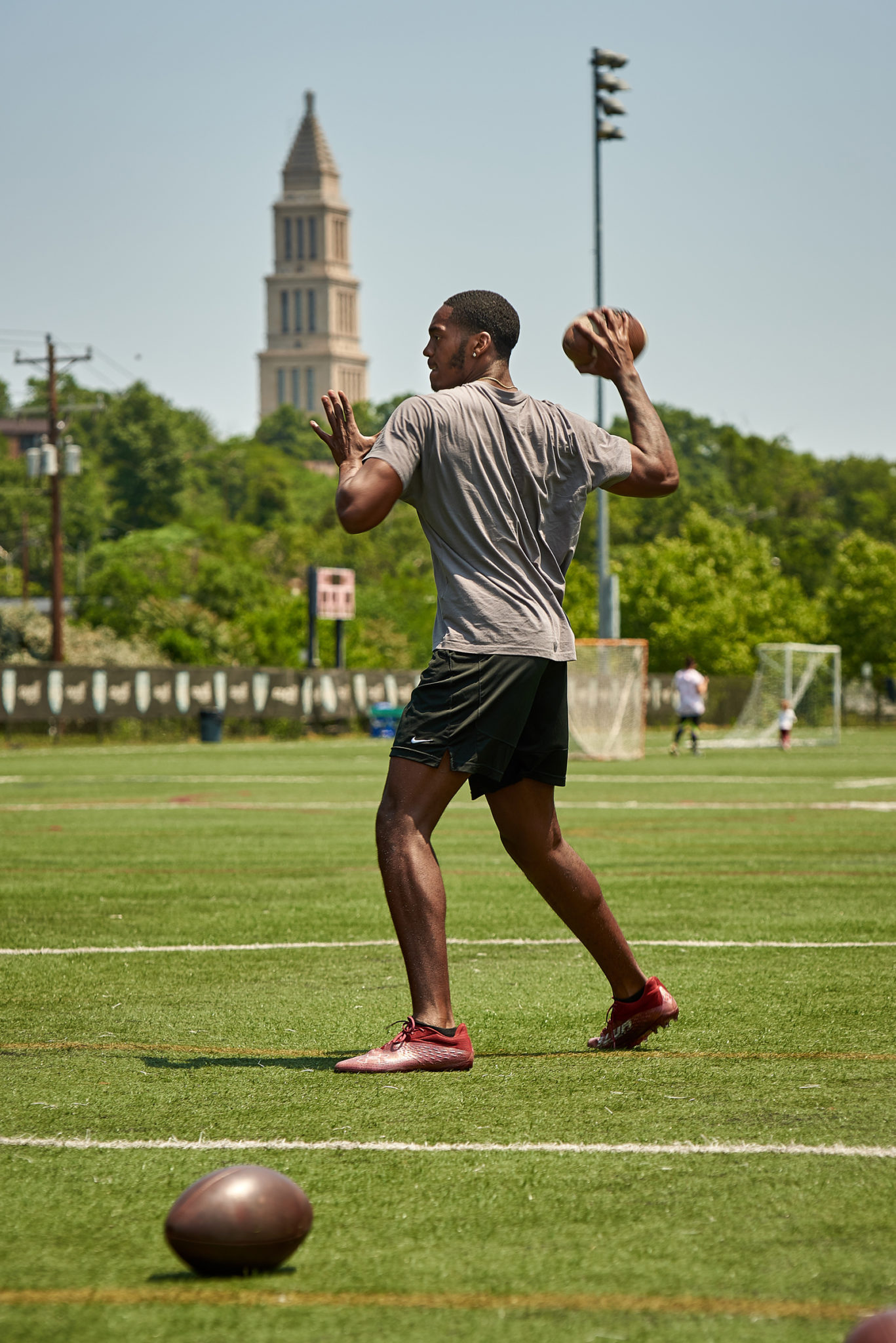 Seth Crane, a former D.C. police officer, is trying to use his college basketball skills to become a professional tight end. "I've learned everything about the position from Coach E, including breaking down routes to precision body movements." At 6'5" tall and 250 lbs, Crane hopes to get his shot at a pro contract.
To learn more about First Sound Training, visit firstsoundtraining.com.
ICYMI: Yellow Line Roars Back into Alexandria Sunday Morning, May 7, after an Eight-Month Closure