Foodie Newz
Micro Art Master Hasan Kale is a Man of Many Talents
From microscopic art to reading coffee grounds, Kale excels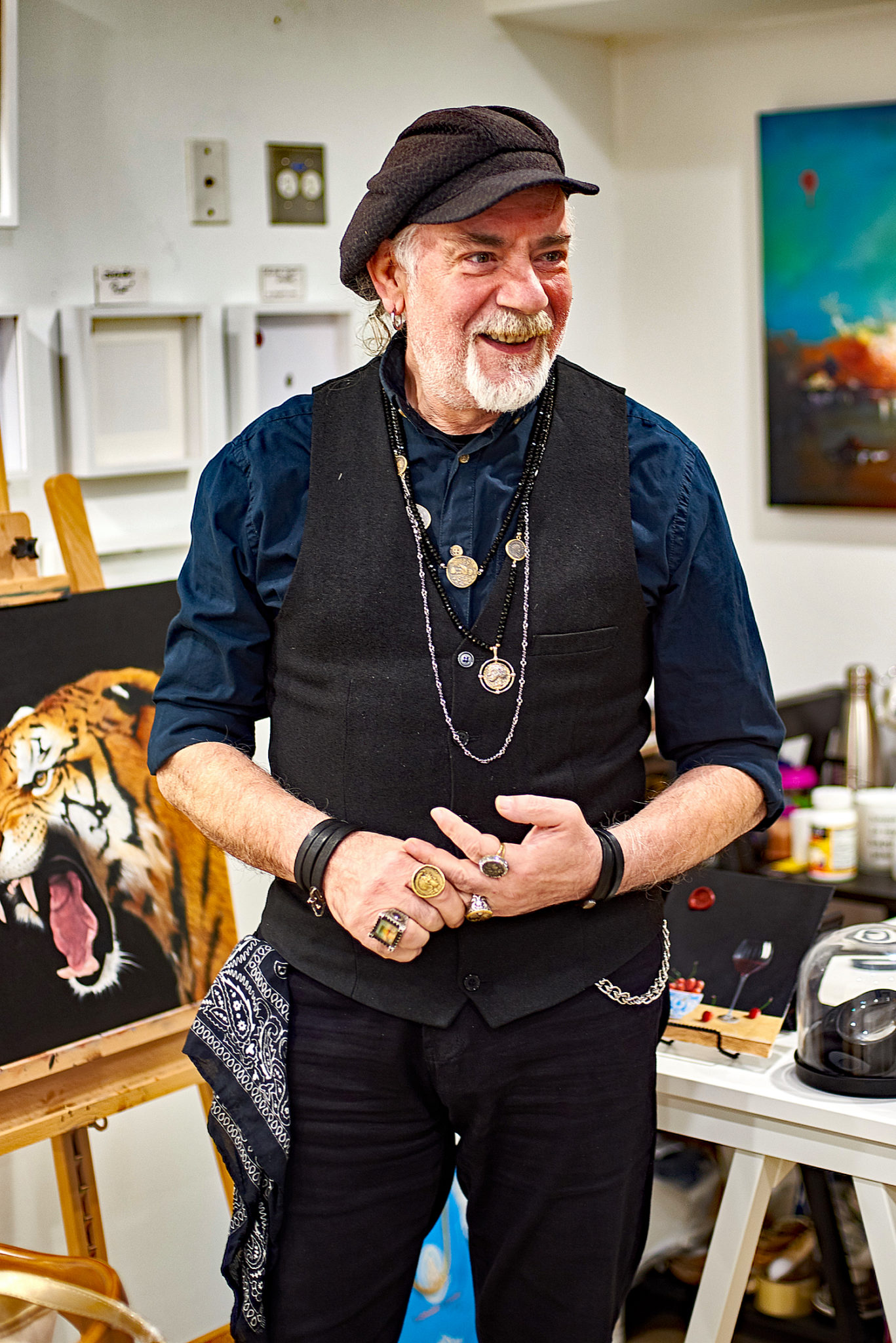 Alexandria, VA – A popular presence you'll often see when visiting Old Town's Turkish Coffee Lady on King Street in Old Town is world-renowned micro artist master Hasan Kale. He has been coined "Istanbul's Microangelo" by London newspaper, The Sun. Using mostly coffee as his medium, he draws microscopic renderings of city skylines and much more.
With no formal art education, Kale started exploring art at age five and has never looked back. He and Gizem Salcigil White, aka the Turkish Coffee Lady, met in Turkey about five years ago. "He's one of Istanbul's most talented artists, and I was following him on Instagram," says White. Kale stopped by her booth in Istanbul while she was exhibiting coffee at a trade show, and they have been an impressive force ever since.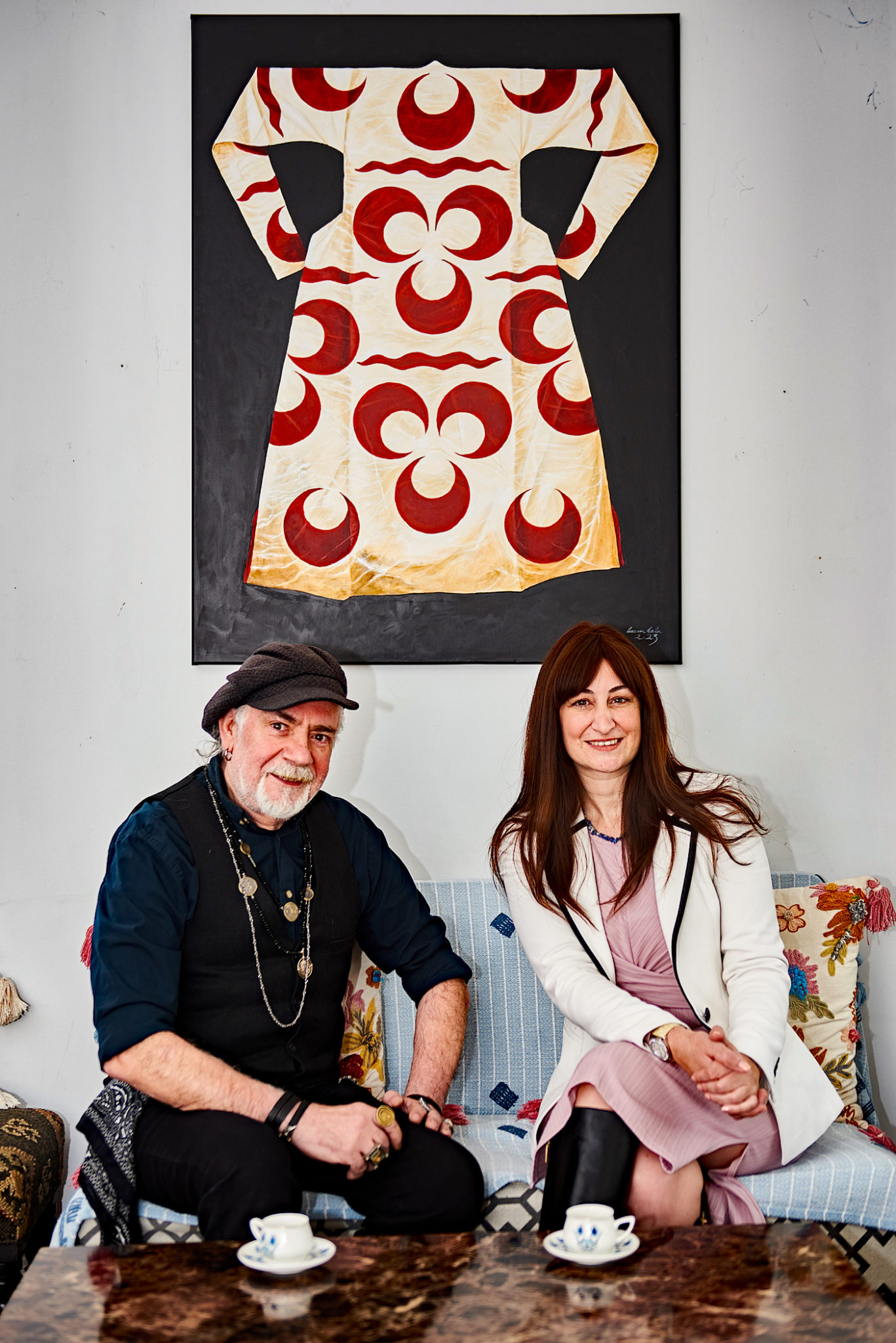 The pair instantly connected through their love of their homeland. Both enjoy spreading cultural awareness of Turkey. They toured the U.S. in 2019 in a nonprofit Turkish coffee truck (which Kale painted). In the summer of 2021, they traveled to eight cities in Turkey, filming a documentary highlighting beautiful ancient landmarks while learning about their coffee brewing methods and rituals.
Kale's artwork is visible on the mural outside the coffee shop and on the wall inside the building. White feels he's developing a new language through coffee art. His creative artwork can be found on items in our daily lives that are often ignored, as tiny as a grain of rice or the top of a straight pin.
Kale says, "My goal is to open different windows to objects that we have seen, ignored, and sometimes called garbage, to bring different perspectives to them and to enable a brand-new spoken language to start all over the world."
Originally a jewelry designer, Kale began to challenge himself about 30 years ago to see how small his artwork could get. When asked how he manages to paint something so tiny, not wearing special glasses, White says, "He's not from this planet."
Kale is well-known for his micro art. Now, he is becoming "Tik Tok famous" after an influencer shared a video of a recent coffee reading he performed at The Turkish Coffee Lady in February 2023. Everything slowed down because of the catastrophic earthquake in Turkey that month, but now their phone is again ringing off the hook. After the viral video, people have been calling frantically, saying they must get a coffee reading from Kale.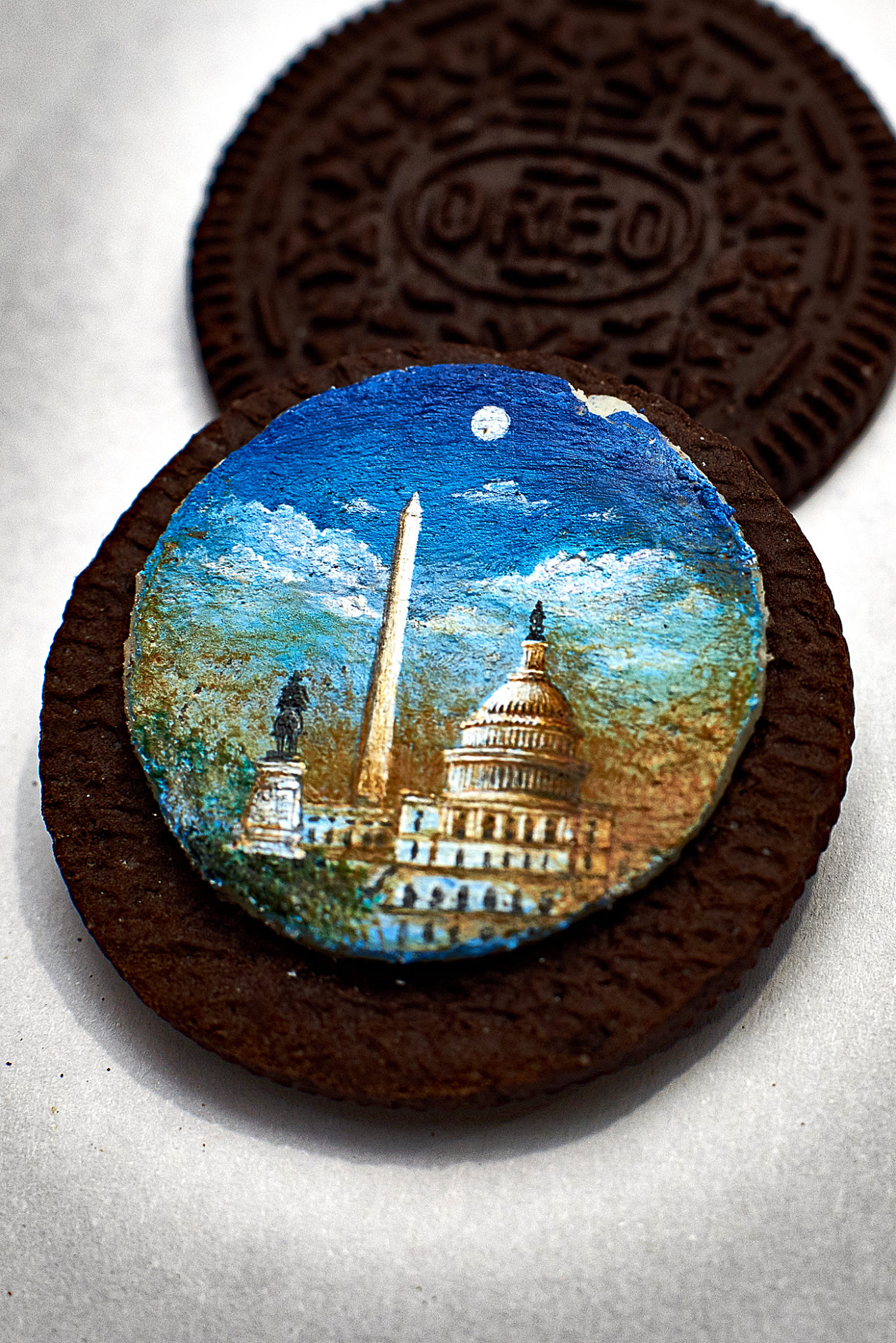 Part of the Turkish coffee ritual is that a fortune reading follows drinking the coffee. A special package with coffee, baklava, and a 15–20-minute reading is just for entertainment. Kale doesn't speak much English, so White translates his readings all day on the weekends because they are continuously booked. "He is very good at finding specific information in the cup and seeing the future," says White. "He's so talented in so many ways. He's truly a rockstar!"
In preparation for the 100th anniversary of the Turkish Republic, Kale is working on an extraordinary exhibition of 100 images of modern Turkey's founder Mustafa Kemal Ataturk. Kale and White will travel to numerous U.S. states to display the art for a few days, culminating with the December 5 event in New York's Times Square to commemorate World Turkish Coffee Day.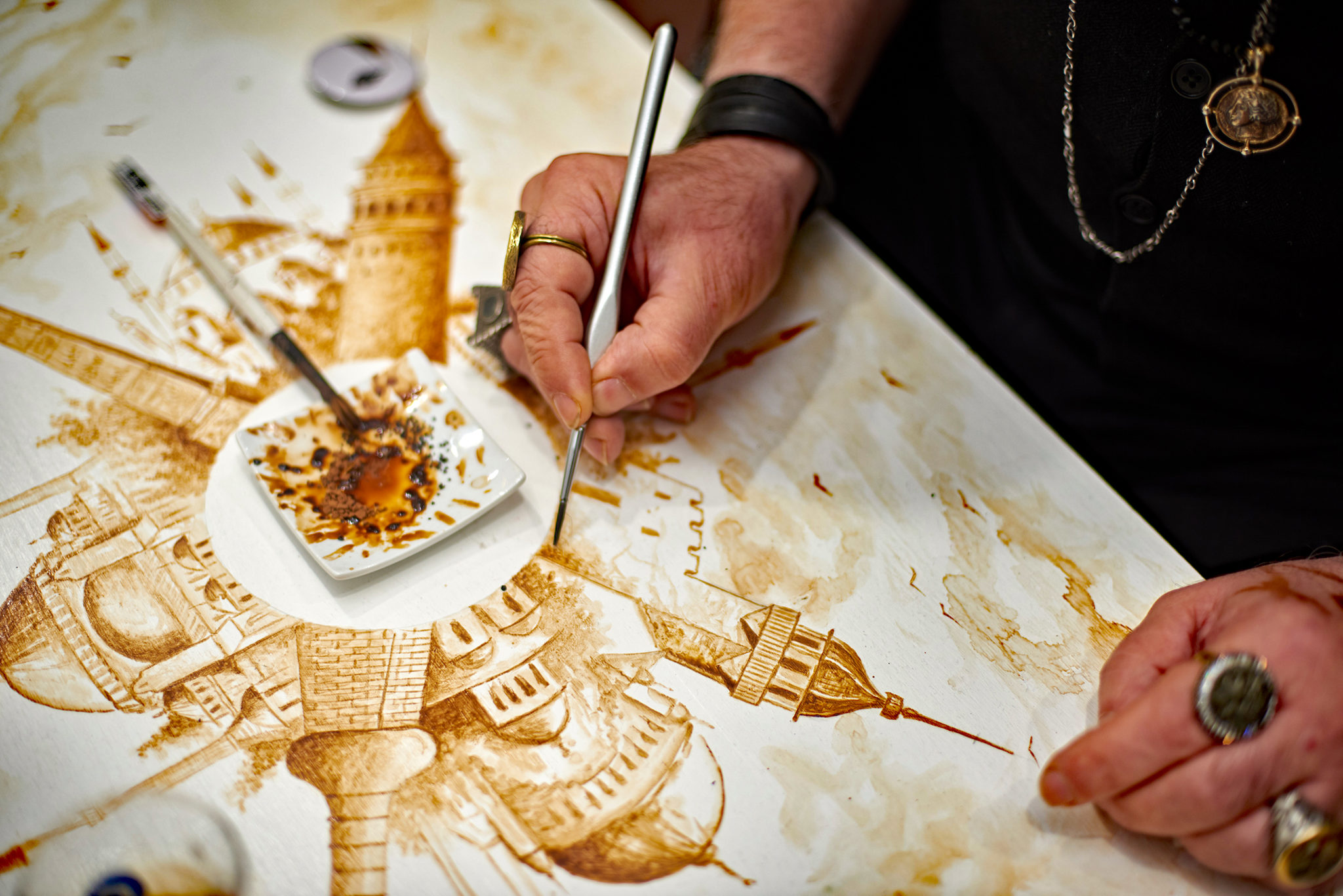 Merchandise, including customized tote bags and canvas shoes with scenes painted in coffee by Kale, is available at the Turkish Coffee Lady gift shop and online. He can design custom orders, creating unique gifts for holidays and special occasions.
The Turkish Coffee Lady is at 1001 King Street in Old Town. Hours are 9:00 am to 8:00 pm thru Tuesday-Sunday and 9:00 am-8:00 pm on Friday and Saturday. This Old Town location will soon be known as the flagship store, as the first franchised location will soon open in North Carolina.
ICYMI: Connect & Sip Café – A New Coffee Shop is Heading to 1320 Prince St.