THEATRE
High Jinks and Hilarity With an All-Black Cast in 'The Nacirema Society' at The Little Theatre of Alexandria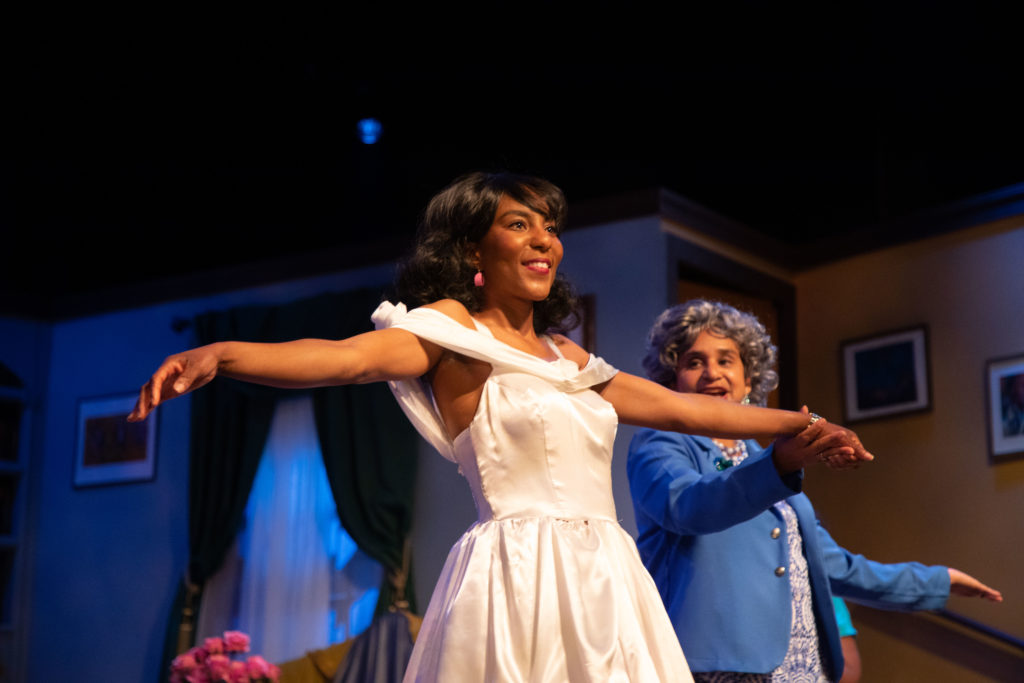 ALEXANDRIA, VA -When scandal hits the Nacirema Society's celebratory year of presenting debutantes at their posh ball in Montgomery Alabama, all hell breaks loose in this prim and proper world of Black high society. To the mannerly matrons even the slightest whiff of unsavory behavior is utterly unspeakable. The society's creed is "Honor, Chastity and Truth," and it will prove to be this august society's undoing if word gets out that there's been a breach in all three categories. As the program tells us it's "a glamorous world where folks still dress for dinner and strong-willed grandmothers work behind the scenes" as the ladies' social club is determined to keep social standards up to snuff at the height of the civil rights era.
Gracie (Selina Tom-Johnson), granddaughter of the society's grande dame, Grace (Lisa Hill-Corley), knows she's expected to attend HBCU Fisk College and follow in the family tradition. But that's not what the delightfully independent budding author Gracie has in mind. She's determined to pursue a writer's bohemian life in New York City and her mother, Marie (Kellie Santos DeJesus), is sworn to secrecy so as not to upset Grace's high-minded plans.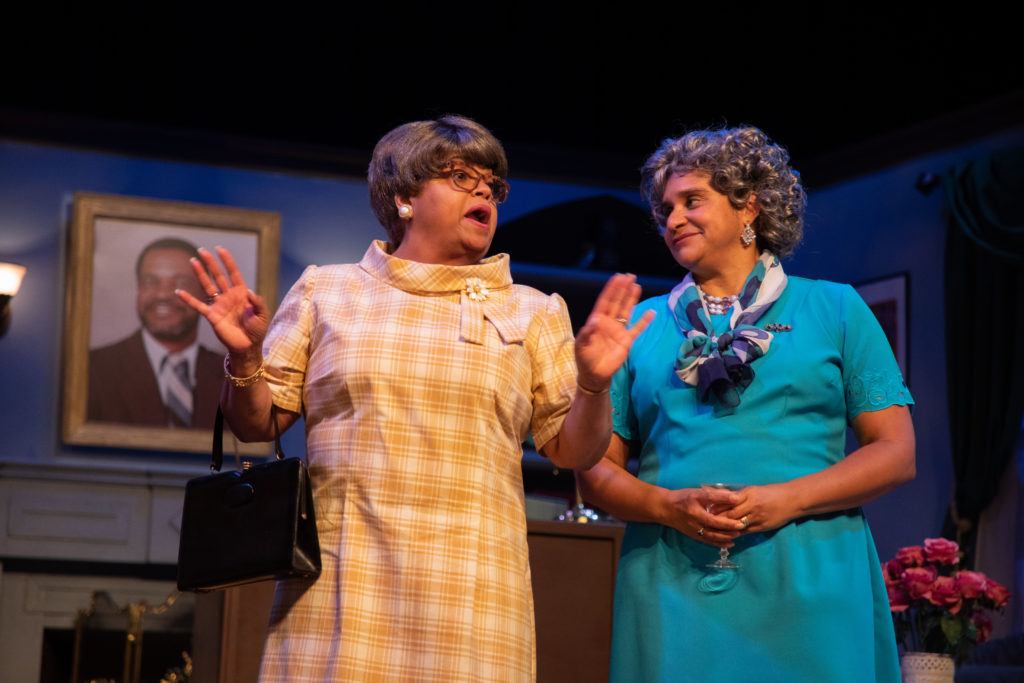 The play reads like a TV sitcom (in the best way) as the story unfolds to reveal a blackmail plot and the scandal of an extramarital affair between the late Dr. Dunbar and the family's former housekeeper, Alpha Campbell Jackson (Jacquel R. Tomlin). She intends to soak Grace for the dough to underwrite her daughter, Lillie's (Jummy Lash) college dreams to become a doctor.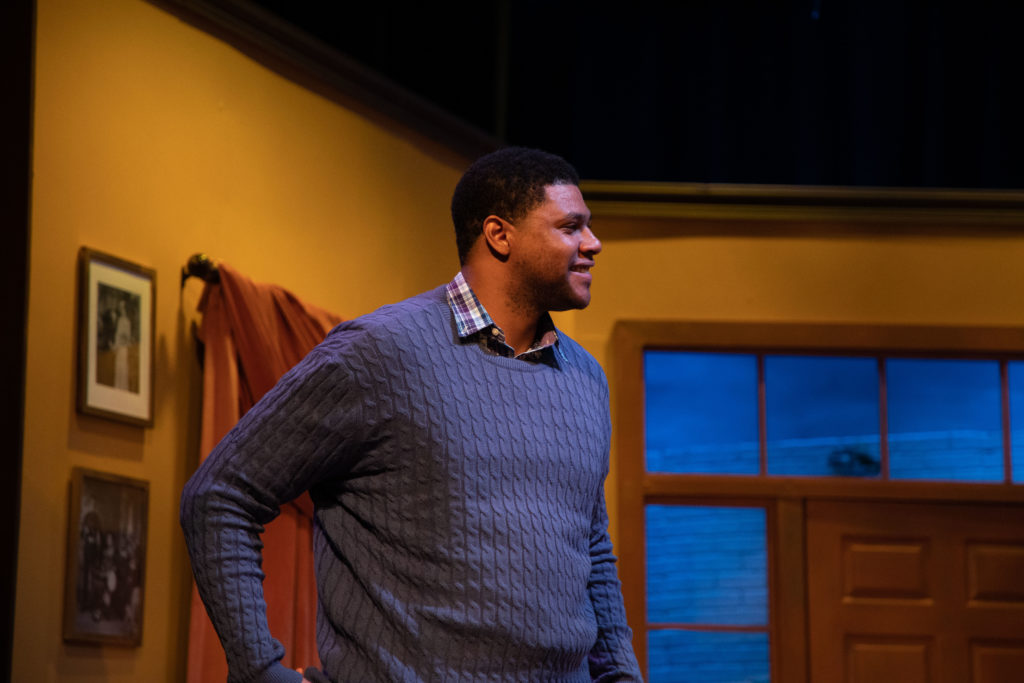 But when the New York Times announces the engagement of Gracie to Bobby Green (Evin Howell), a handsome young doctor and Gracie's childhood playmate, Gracie must do her best to squelch the story and keep secret the romance between Bobby and Lillie.
The shiniest character is Catherine Adams Green (Robin Lynn Reaves, a veteran actor in a number of our top local theater productions), best friend to Grace and Bobby's addlepated mother, who finds herself in over her head. she is asked to secretly broker the sub rosa deal with Alpha before it reaches the ears of Times reporter Janet Logan (Kamilah Lawson). Janet's arrived to report on the historic cotillion and is a guest at Grace's well-staffed home. Keeping the deal on the down low from Janet triggers a whole host of shenanigans from the ladies, leading to a ton of laughs from the audience.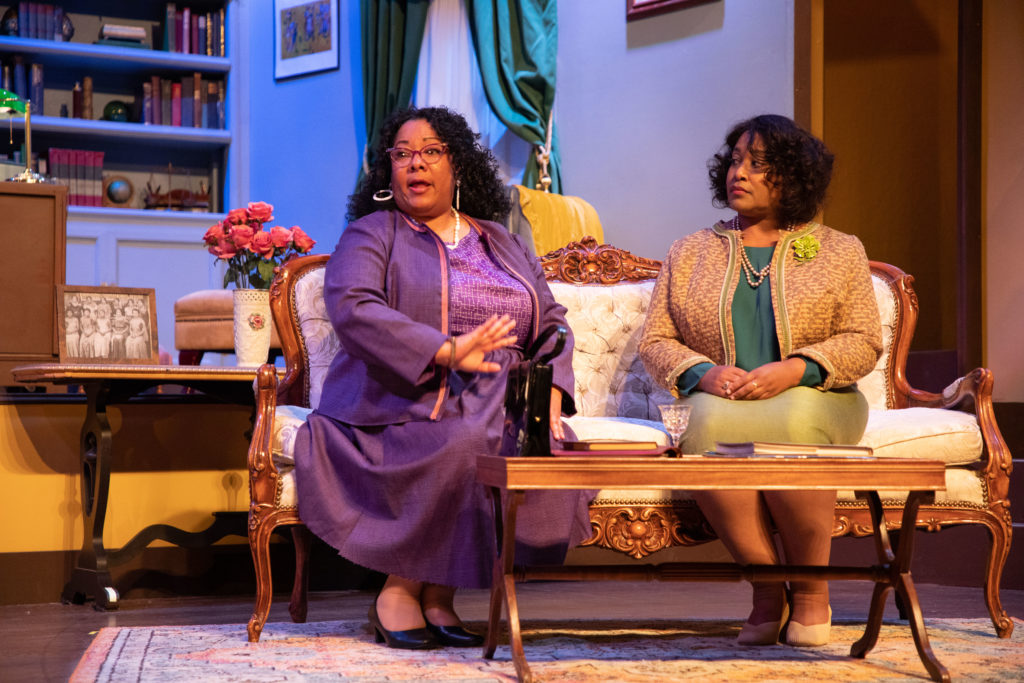 The all-Black cast keeps it light and breezy amid the high jinks and hilarity of what is expected to be an auspicious event for the Nacirema Society (America spelled backward). There's even a soupçon of mystery as family secrets are revealed in this very American drawing room comedy. A good bit of sherry-sipping rounds out the sharp edges of the family dynamic, and soon we're caught up in all the sparkly silliness.
Handily directed by Eleanor Tapscott, writer Pearl Cleage's convolutedly clever comedy comes alive. It's a treat for LTA to have selected this work by Cleage who gave us "Blues for an Alabama Sky" and the New York Times best seller, "What Looks Like Crazy on an Ordinary Day."
With Barbara Cooper as Jessie Roberts.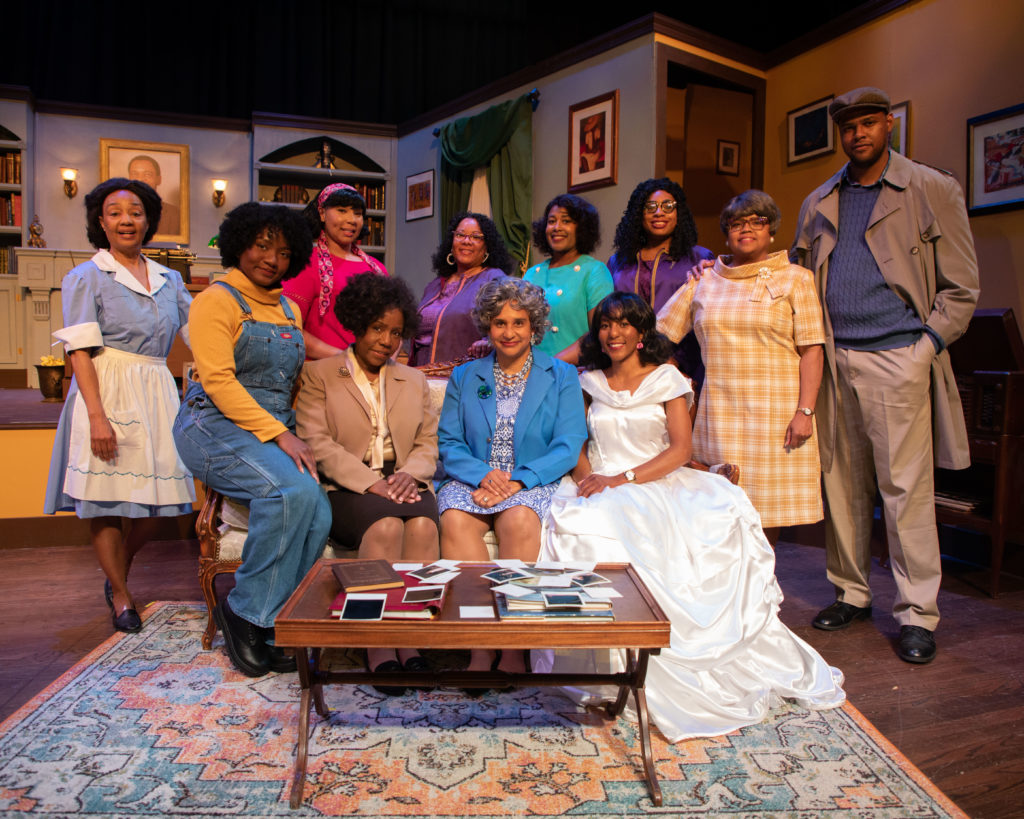 Assistant Director, Aracely Ode; Lighting Design by JK Lighting Design – Jeffrey Scott Auerbach and Kimberly Crago; Costume Design by Jean Schlichting and Kit Sibley; Sets by Ken Brown and Peter Mumford; Sound Design by Dr. Victoria Brown and Ruben Vellekoop.
Through June 24 at The Little Theatre of Alexandria, 600 Wolfe Street, Alexandria, VA 22314. For tickets and information, visit www.TheLittleTheatre.com or call the box office at 703-683-0496.
In Our Midst for 90 Years – The Little Theatre of Alexandria