THEATRE
Hadestown – A Sensational Musical Carnival Travels to Hell and Back at The National Theatre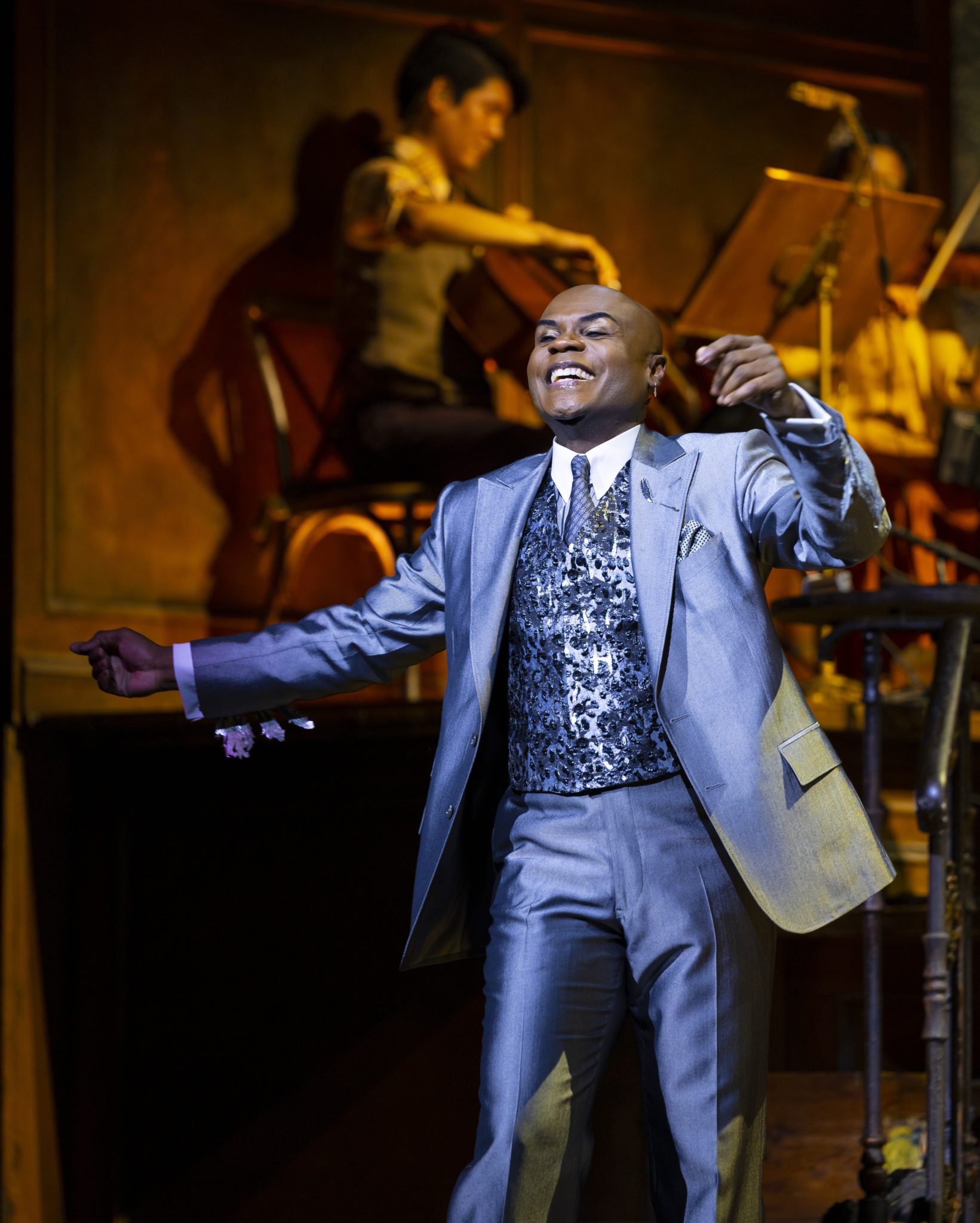 WASHINGTON, D.C. – If you haven't brushed up on your Greek mythology lately, you may easily be excused. Yet surely you recall the parable of the doomed lovers Orpheus and Eurydice and Hades and the goddess Persephone. Hades forced his lady love to live with him in hell for half the year and in sunlight for the other half — a seasonal arrangement that strained their unique relationship. Hadestown, the eight-time Tony Award winning musical, borrows from these myths to create a sensational story of love and loss and the power of dreams.
This colorful, theatrical carnival evokes Thomas Hart Benton's paintings of everyday American life, the unfettered dancing of Josephine Baker, the ground-breaking jazz of Louis Armstrong, the soft sultry ballads of American folk music and the syncopated rhythms of Basin Street's Afro-Caribbean diaspora with its familiar syncopated "strut." It's a fascinating polyglot of N'awlins' roots and shoots plunked down into a parable as old as time.
While it is a wildly exciting piece of musical theater, it also offers up a huge dose of consciousness-raising. Super slick, Hades (Matthew Patrick Quinn), as King of the Underworld, is as ruthless as the early American coal and oil barons, recklessly stripping the earth of precious resources and enslaving miners when union-busting proved deadly.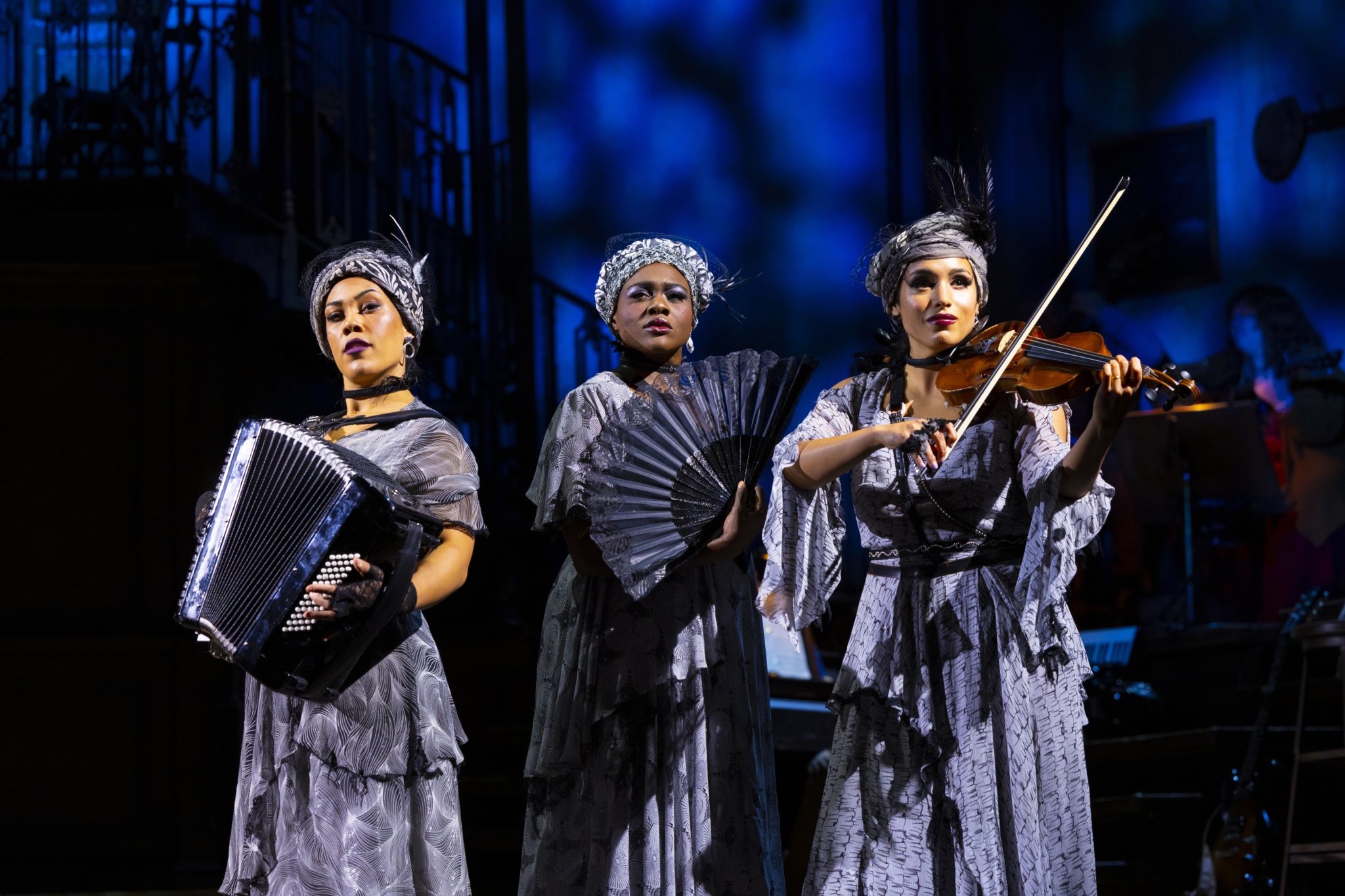 With his extraordinary, multiple-octave range, J. Antonio Rodriguez as Orpheus sings of his love for the waif, Eurydice (Hannah Whitley) as he despairs of the deplorable conditions of the workers and the destruction of the Earth by power-hungry Hades. Quinn's magnificent baritone voice is eerily evil… in a good way. Defending his ruthlessness, Hades sings of his need for "The Wall" to keep the haves from the have-nots. "The enemy is poverty. We build the wall to keep us free. To keep out poverty."  Sound familiar?
Hadestown is a social and moral construct cleverly tucked into a musical and written by two women. It has a tender love story (two, in fact) cleverly cached in the universal struggle for freedom from oppression and the quest for basic human rights. Be careful or you'll miss it, wooed as you will be by the harmonizing harpies (The Fates), the stewpot of Cajun and Creole, the red-hot sexpot Persephone (Maria-Christina Oliveras), Hermes (Nathan Lee Graham) as the slithery, smooth, storytelling dandy, and the dazzling lighting effects.
Backed melodically by The Fates (Dominique Kempf, Belén Moyano and Nyla Watson), heartthrob and guitarist Barasch croons the especially soulful "Wait for Me" to Eurydice before she is cast into the Underworld and into the vile clutches of Hades himself.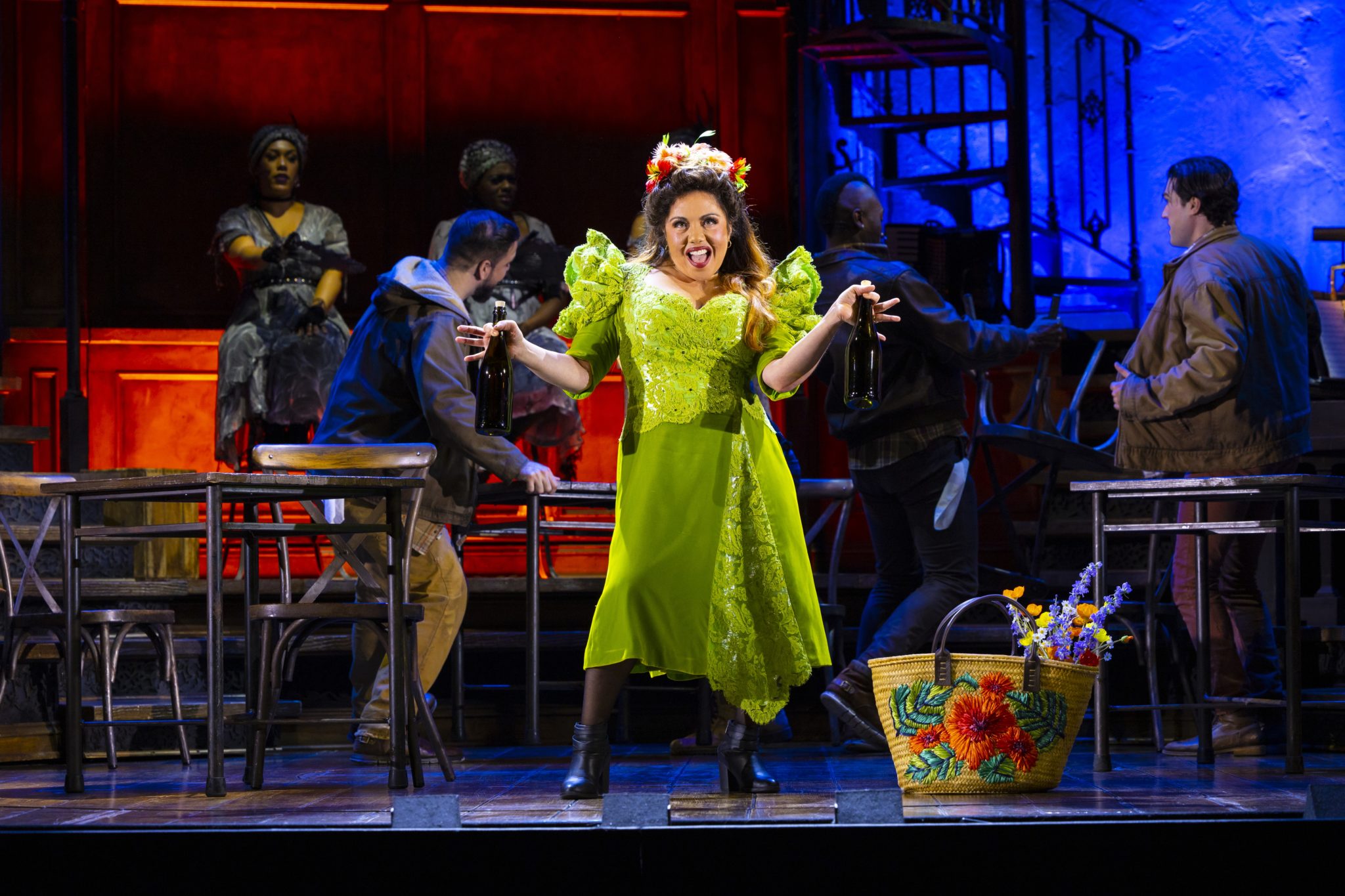 As in several modern musicals, the musicians are on stage throughout, affording us a close-up of the shiny glint and soulful wah-wahs of the trombone (Emily Fredrickson who plays a mean solo); the pleasant strains of the violin by Kyung Leblanc; with Kely Pinheiro on cello; Calvin Jones on double bass; drums and assorted percussion by Eladio Rojas; a haunting honky-tonk accompaniment by Eric Kang on upright piano; with Belén Moyano on accordion, an important component in New Orleans Zydeco music. The score is filled with minor chords adding to the heart-wrenching sense of longing and doom.
With the stunning harmonies of the Workers Chorus featuring Jordan Bollwerk, Shavey Brown, Jamal Lee Harris, Courtney Lauster and Racquel Williams.
Music, Lyrics & Book by Anaïs Mitchell with Rachel Chavkin; superb Choreography by Chita Rivera Award– winner David Neumann; Scenic Design by Rachel Hauck; Costume Design by Michael Krass; Lighting Design by Bradley King; Sound Design by Nevin Steinberg and Jessica Paz; and Dramaturg Ken Cerniglia.
A massive must-see!!!
Now through June 18th at The National Theatre, 1321 Pennsylvania Avenue, NW, Washington, DC 20004. For tickets and information visit www.BroadwayAtTheNational.com or in person at the box office.
TRENDING: New French Restaurant in Old Town Alexandria Explodes with Atmosphere and Authentic Fare