Community News
Obituaries
OBITUARY: Louisa Smucker, 98, an Alexandria Luminary and George Washington Descendent, Exemplified Her Generation's Contribution to Community and Preservation
Her Great Grandfather Sold Mount Vernon Estate in 1858 to the Mount Vernon Ladies Association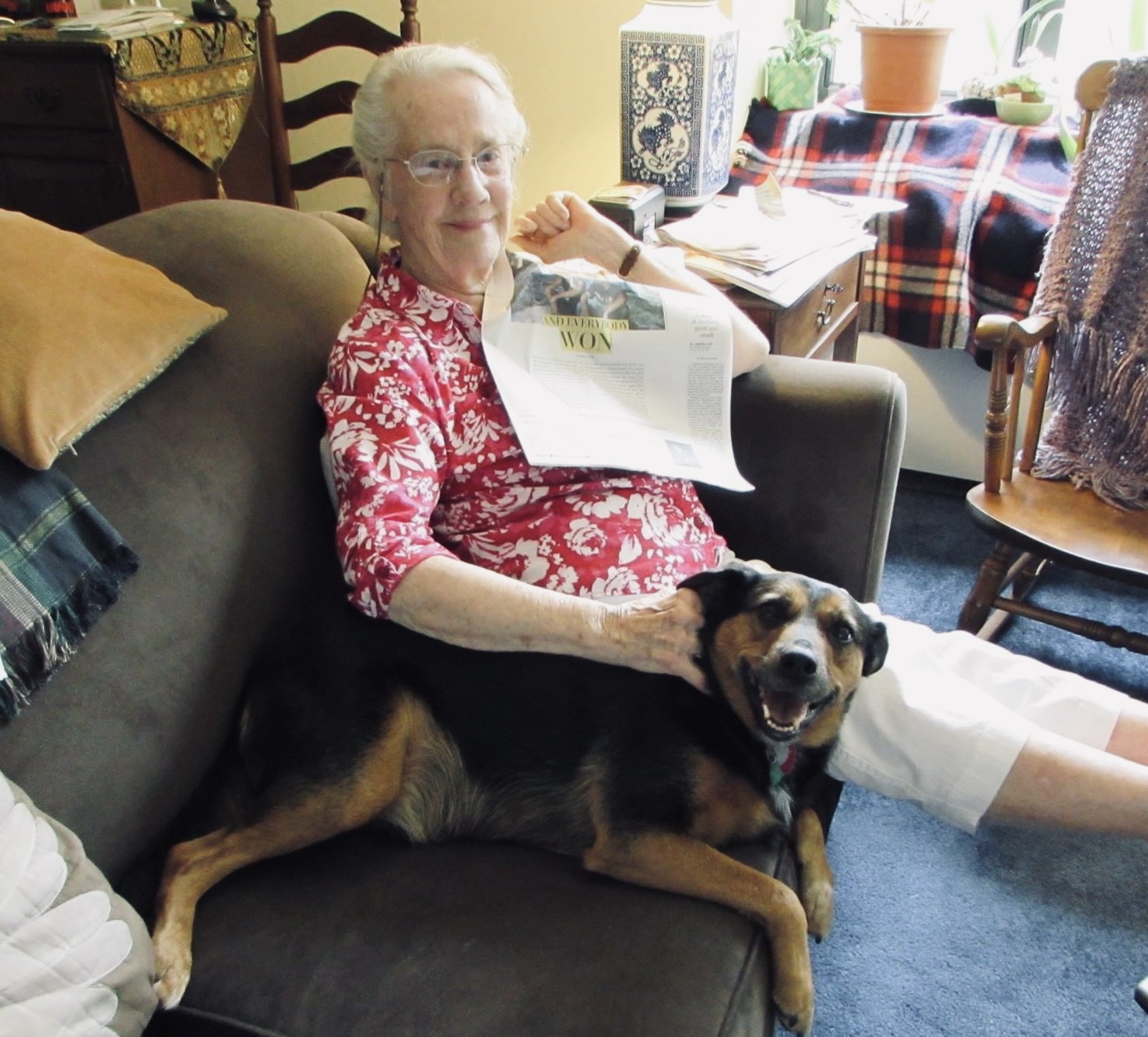 ALEXANDRIA, VA – Louisa Fontaine Washington Dawson Smucker, 98, died peacefully on June 16, 2023, at the Goodwin House Retirement Community. According to her son, Philip Smucker, Louisa's life in Alexandria exemplified her generation's special contributions to community, preservation, and compassion.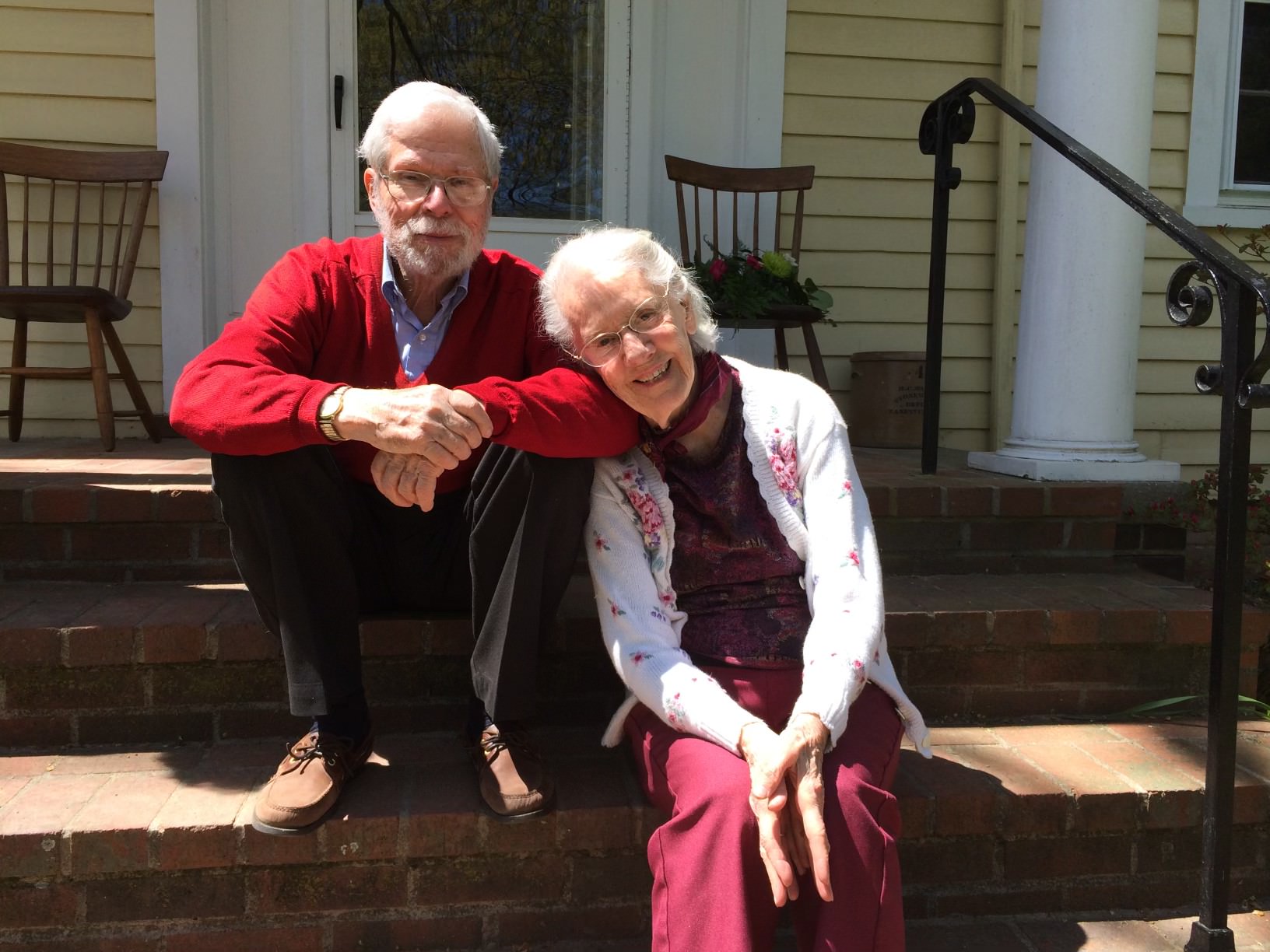 Louisa was born in Lynchburg, Virginia in 1925, and grew up there riding and jumping a dapple-gray pony. She was a good skier, tennis player, skilled marksman, and she relished a Virginia formal ball. As a teen, she was a summer counselor at Camp Alleghany, (later purchased by her Alexandria cousin, the late Cooper Dawson), in West Virginia. As a child she kept a daily diary and admired William Faulkner, Charles Dickens and Jane Austen among others.
After finishing her studies with honors at Randolph-Macon Women's College,  she took several months off and travelled through Europe after WWII with her girlfriends, taking in culture and practicing her French. She moved back to her family's estate at "Cameron" on Seminary Hill in 1946. She worked at the Smithsonian Institute, for the Commonwealth's Attorney in Alexandria, and in the book store at the Virginia Theological Seminary where she met her husband, Rev. John R. Smucker III, who spotted her through the stacks and invited her to a dance.
While married, Louisa regularly took her family camping on the Great Lakes, in Canada, and across the Blue Ridge. Indeed, she had an incurable travel itch, and with her husband, John, she enjoyed adventures in Hong Kong, Thailand, Tibet, China, Peru, Egypt, Serbia, and Russia. Louisa also made a pilgrimage to visit the ancestral home of her Washington relatives at Sulgrave Manor in the United Kingdom. 
Louisa's earliest memories of Alexandria were as a child attending church services at the Virginia Theological Seminary. In an interview with the Alexandria Oral History Program, Louisa recalled that she and her family would pile into into her father Philip's Model T and ride on an unpaved Quaker Lane into Washington, D.C. to visit with her aunts and uncles. Louisa, a direct descendant of George Mason and Richard Henry Lee, was also the granddaughter of the last Washington to be born at Mount Vernon, Lawrence. Lawrence's father, John Augustine Washington, sold the estate and gardens to the Mount Vernon Ladies Association to preserve it for posterity in 1858.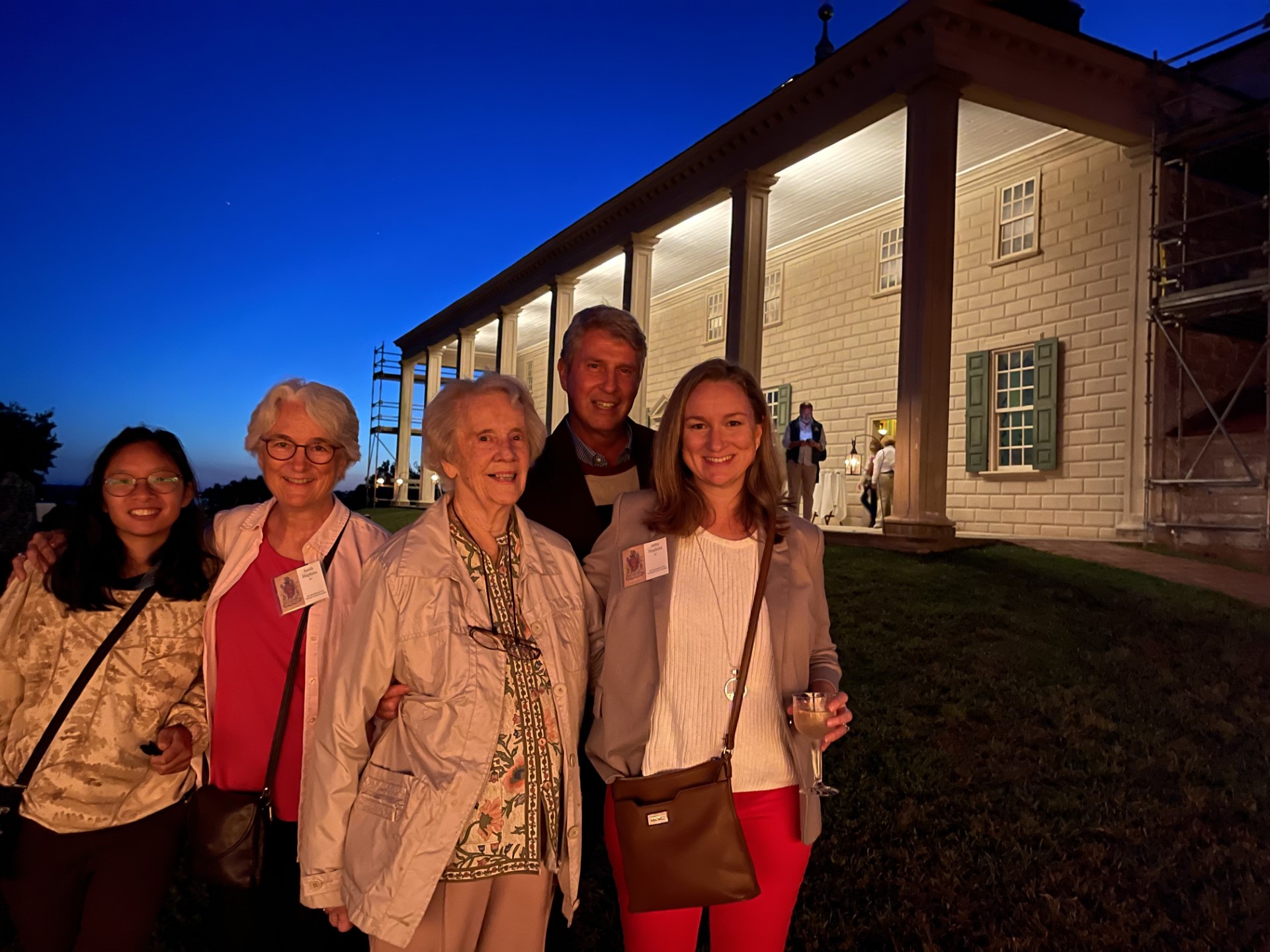 Louisa loved children and was a splendid storyteller. She liked to recount the Washington family legend of how the Burke & Herbert banking family helped smuggle the payment earned from the sale of Mount Vernon out from under the noses of invading Union forces in a horse carriage with the bank notes carefully hidden beneath the tresses of a leading Alexandria socialite's hair. Her Mason and Washington relatives loved "Little Lou" and one of them in Charles Town, West Virginia, Margaret Washington Chew, asked her one day if she would like a picture on her wall, which turned out to be one of two of George Washington's beloved Italian pastels, "The Saint John," which had hung on his own wall at Mount Vernon.
In her 50s and 60s, Louisa served as president of the Board of Lady Managers of the Alexandria (Inova) Hospital and as president of the Colonial Dames Northern Virginia Chapter. "Louisa had no airs about her, but [had] a lot of that old-style Southern charm, and she used it so well," said bridge partner and close friend, Jacqueline Phillips, who also travelled through Russia with Louisa a few years back. "Across her life, she was the ideal hostess as well as the ideal guest," she added.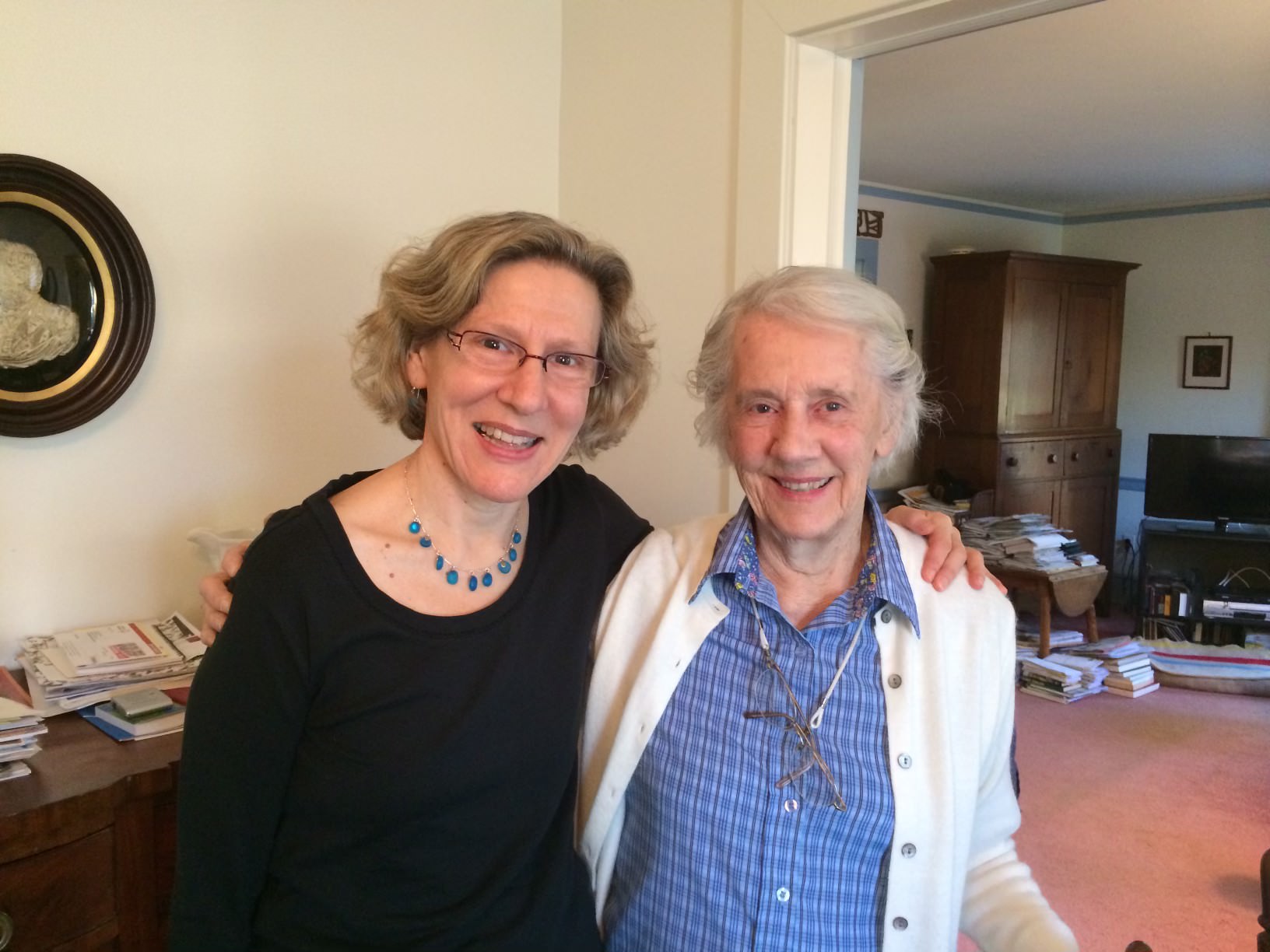 Another story Louisa would tell was about her grandmother, Virginia Cooper Dawson, who played the guitar and the piano. "And she apparently played 'by ear,' and she would entertain people if they came to call," Louisa told the Oral History Program. Well, one day "Ginny" was asked to play as the entertainment at an event at the home of a Seminary professor. "One of his professorial colleague's commented that 'Ginny played entirely by ear, and very imperfectly,'" adding that, "'he really hoped she would not play.' Some other, kinder professor spoke up and said, 'Well, since I hear entirely by ear, and very imperfectly, I hope she will play!'"
John Smucker, her husband of over 65 years, says that Louisa enjoyed "being at the center of social activities, charitable events and making introductions between all her friends." John, who is an "activist" Episcopal minister, helped Louisa see the world through his own unique lenses, but she also knew how to keep him in line when required. When he sat down in the middle of King Street with a placard to protest the invasion of Iraq in 2003, she dutifully bailed him out of jail but told him he would have to fix his own dinner that evening. She remained an activist in her own way, tutoring children in Alexandria public schools, helping her husband to deliver food to the elderly, and always voting in person if possible to make a statement. She sang "America the Beautiful" to put her children to bed at night.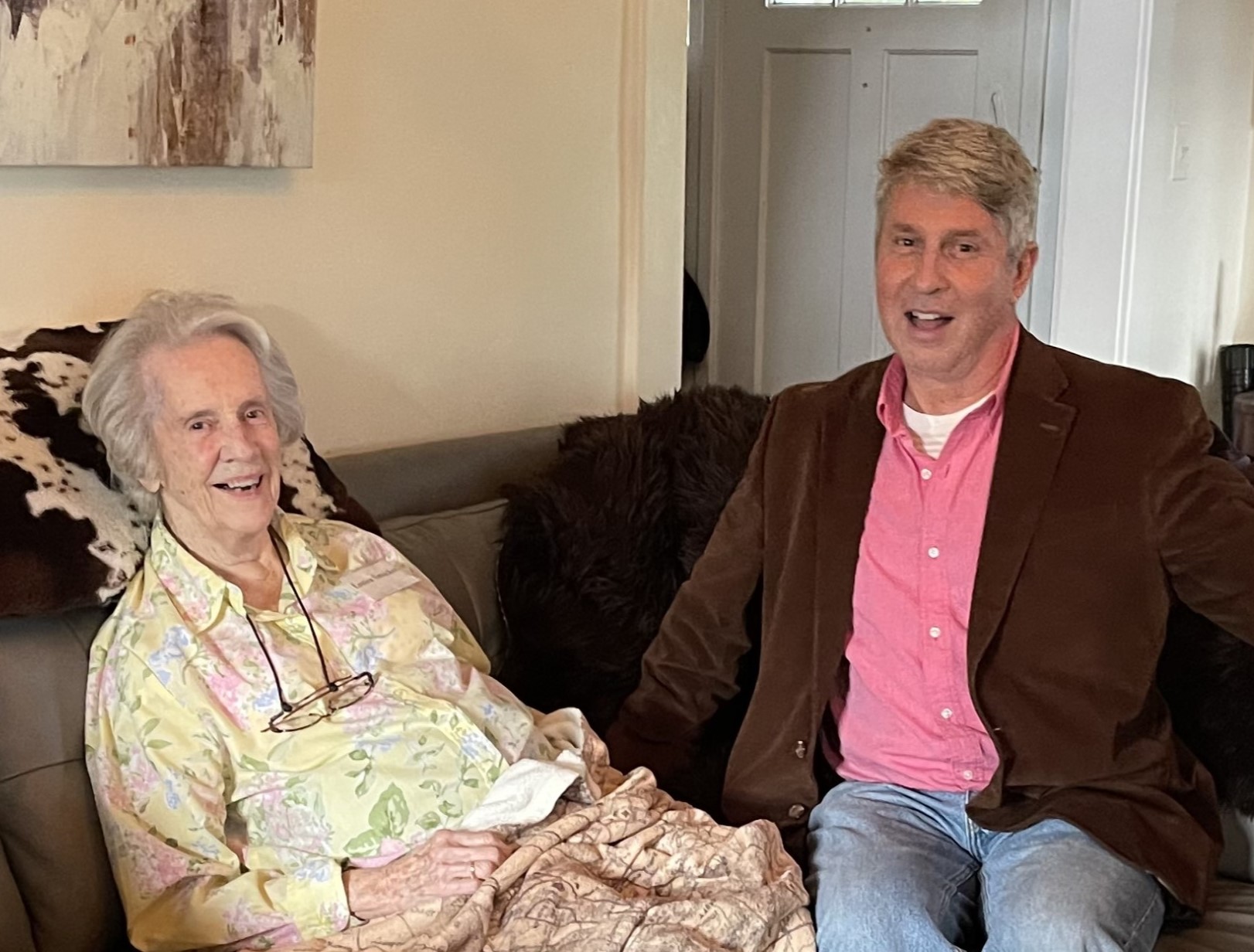 "In many ways, my mother was a classic Southern Belle; she had the very best of manners, a strong sense of noblesse oblige, and a heart of gold," said Philip, who grew up with her in Alexandria with his sister, Anne, an acupuncturist in Charlottesville. "She lived a rich life in the pursuit of happiness not just for herself, but for all others. She helped make the imperfect a little better every day."
**
Services for Louisa Fontaine Washington Dawson Smucker will be held at 10:00 a.m. on 30 June 2023 at the Zabriskie Chapel – Immanuel Church-on-the-Hill, 3606 Seminary Rd., Alexandria (22304) with an 11:30 a.m. Reception w/ Refreshments & Hors D'oeuvres at the Goodwin House on the ground floor, 4800 Fillmore Ave., Alexandria, VA (22311)
Charitable contributions in Louisa Smucker's charitable spirit should go to the Alexandria Inova Hospital  https://www.inova.org/locations/inova-alexandria-hospital/donate and the Virginia Theological Seminary in Alexandria. https://vts.edu/give/
In Other News: Alexandria Resident Receives Medal of Honor for Bravery During Vietnam War