Arts
'Tales from the Neighborhood Cafe' Puts Alexandria's St. Elmo's Coffee Pub on the Movie Map
Attend screening Sunday, July 2 at Beatley Library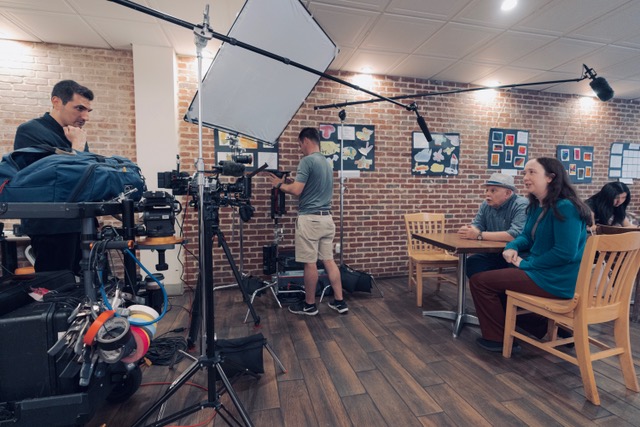 ALEXANDRIA, VA – On a late Tuesday afternoon, Walter, exhausted, walks into St. Elmo's Coffee Pub on Mt. Vernon Avenue and takes a seat at a table with an unexpected visitor. Clearly frustrated, Walter begins telling the visitor his innermost thoughts and feelings about his job and family life. The visitor listens empathetically. Walter then shifts gears and proudly shares that he is writing a book about the patrons of a neighborhood cafe (very much like St. Elmo's). He excitedly explains that the book follows a group of cafe patrons as they struggle with everyday anxieties. The visitor is intrigued.
While Walter clearly frequents the cafe often and is part of the community, you have never seen him. That is because Walter is a composite of many Del Ray residents, and is the main character in a new short film shot entirely in St. Elmo's by director Al Hallak, a Del Ray resident. The movie is called "Tales from the Neighborhood Cafe." And the unexpected visitor? That is the film's viewer.
Like Walter's "book", Hallak's movie explores the anxieties and stresses of everyday individuals, similar to those who visit St. Elmo's. In the 41-minute film, Hallak brings together nine individuals from a tight-knit community and lets the audience – a character in its own right – in on each individual's inner thoughts and outward emotions. The characters discuss topics such as loneliness, failure, immigration, sexuality, and guilt.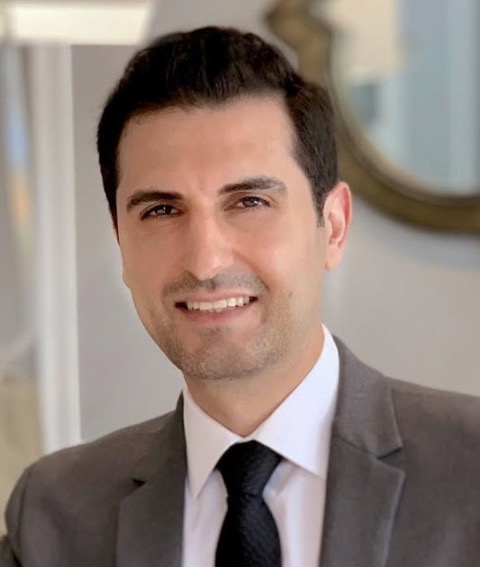 Hallak said he "wanted the movie to be an invitation to the audience to discuss such difficult issues." He hoped the movie "would bring people together to move past their differences."
Hallak uses the intimate surroundings in St. Elmo's to let the audience connect with each character, and does so by using a new and unique extended long-take technique with zero camera movement. The scenes are separated only by the movement of the characters.
What inspired the film? Classics such as Alfred Hitchcock's "Rope", a movie that employs minimal camera movement and gives the audience a real-time experience, which Hallak uses to great effect. While he wants both viewers and critics to enjoy his movie, he shared that "the movie is actually a film study."
"Tales from the Neighborhood Cafe" took approximately three to four months to complete. It was shot in one take with two rehearsals. There was no actual script, only an outline of what the director wanted the actors to accomplish during each scene.
He let the actors have the freedom to determine movements and dialogue, all of whom are local. (Some call Alexandria home.) The shoot itself took place in the late afternoon so the ensuing darkness would enhance the ambiance. Even bystanders outside the cafe "were part of the natural background," Hallak said.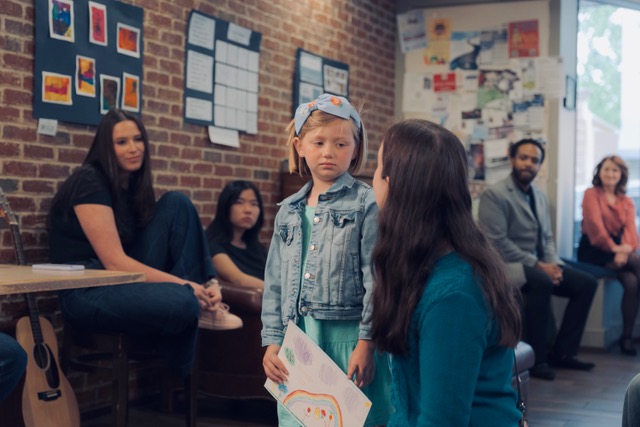 Born in Syria, Hallak lived in the United Arab Emirates (UAE), France, Italy, New York, and Los Angeles prior to settling in Del Ray.
Visiting Alexandria for the first time, Hallak said he "was immediately captivated by Old Town's beauty and charm."
He began studying film at the age of 15, inspired to become a filmmaker after learning about Italian director Federico Fellini. Fellini was a master of cinéma vérité (French for "truth cinema"). According to Encyclopedia Britannica, cinéma vérité "was a French film movement of the 1960s that showed people in everyday situations with authentic dialogue and naturalness of action."
Hallak has studied film in, New York, and L.A., Italy, and the UAE.
His chosen medium is short film because of the amount of funding needed for longer features.
"Short films allow a director to showcase his skills as a storyteller using limited resources," Hallak said.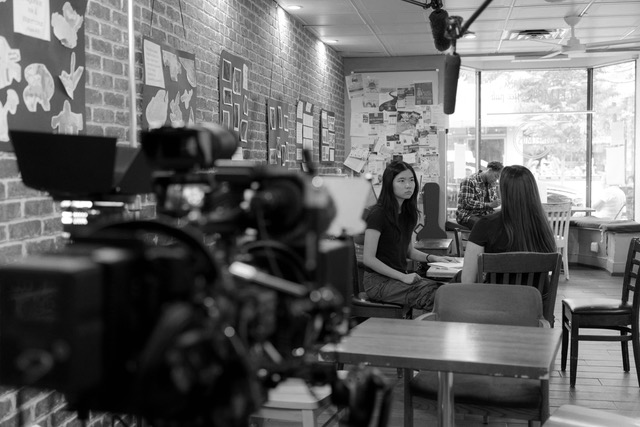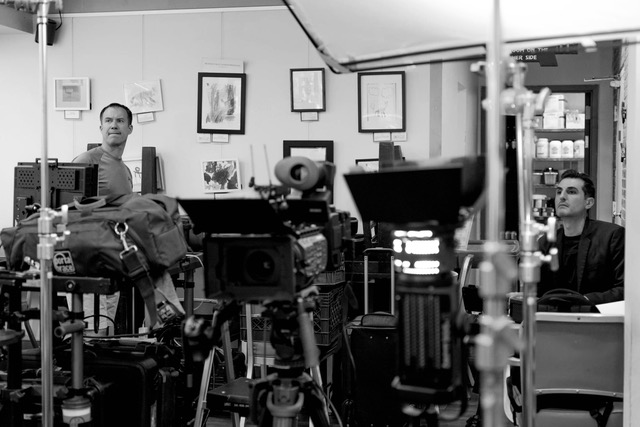 As of this writing, he has produced 20 short films,16 of which appear on IMDb.com. He produced "Tales from the Neighborhood Cafe" on a self-funded microbudget.
In addition to writing and directing films, Hallak also founded Pitch to Screen, a premier film festival and screening platform to help showcase the finest independent filmmakers.
Hallak plans to enter "Tales for the Neighborhood Cafe" in upcoming film festivals, including the Alexandria Film Festival from November 9-12. In the meantime, he has organized a public viewing of the film at the Charles E. Beatley Jr. Central Library on Sunday, July 2 from 2 to 4 p.m. Learn more by clicking HERE.
Col. Paris Davis, Medal of Honor Recipient, Honored by Community