Nonprofit News
Alexandria Pediatric Cancer Foundation Raises $37K at Waterfront Fundraiser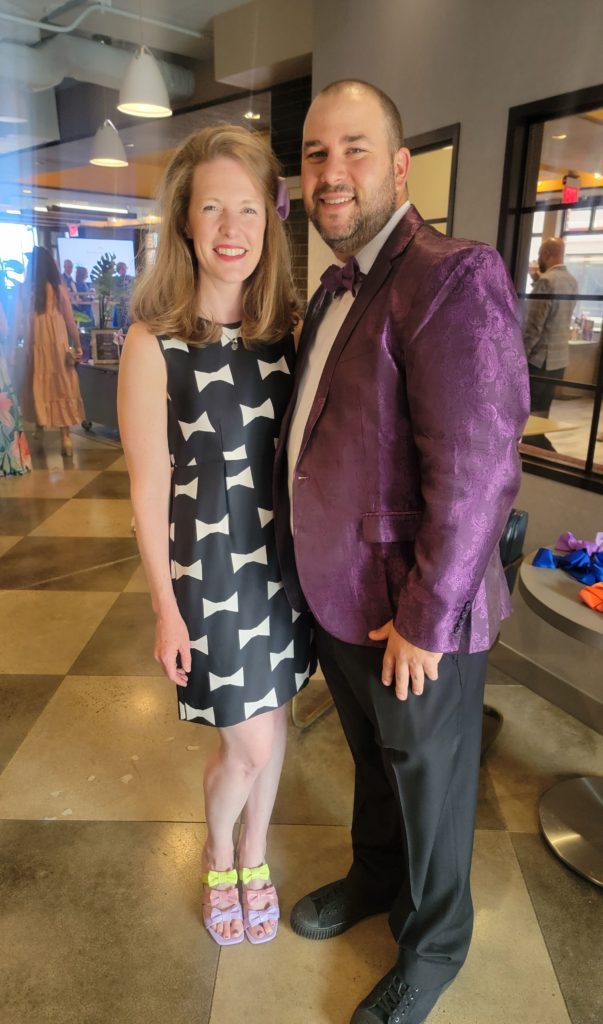 ALEXANDRIA, VA – On Thursday, June 15, well-dressed women and men slowly and solemnly arrived at ALX Community near the Old Town Waterfront. The festive atmosphere stood in contrast to the seriousness of the occasion: the inaugural Madelyn James Bow Bash, which raised $37,000.  For the parents who lost their baby to cancer, the night was a celebration and an inspiration.  
Jackie and Dan Didio have turned their tragedy into a cause. As baby Madelyn battled cancer last year, the parents decided to create a charity in their daughter's honor to help struggling families facing a similar crisis. How will those families manage? How will they pay the mounting medical bills? Jackie and Dan know they can't wish the diagnosis away. But they want to ease the hardship. They want families in need to get the best care possible.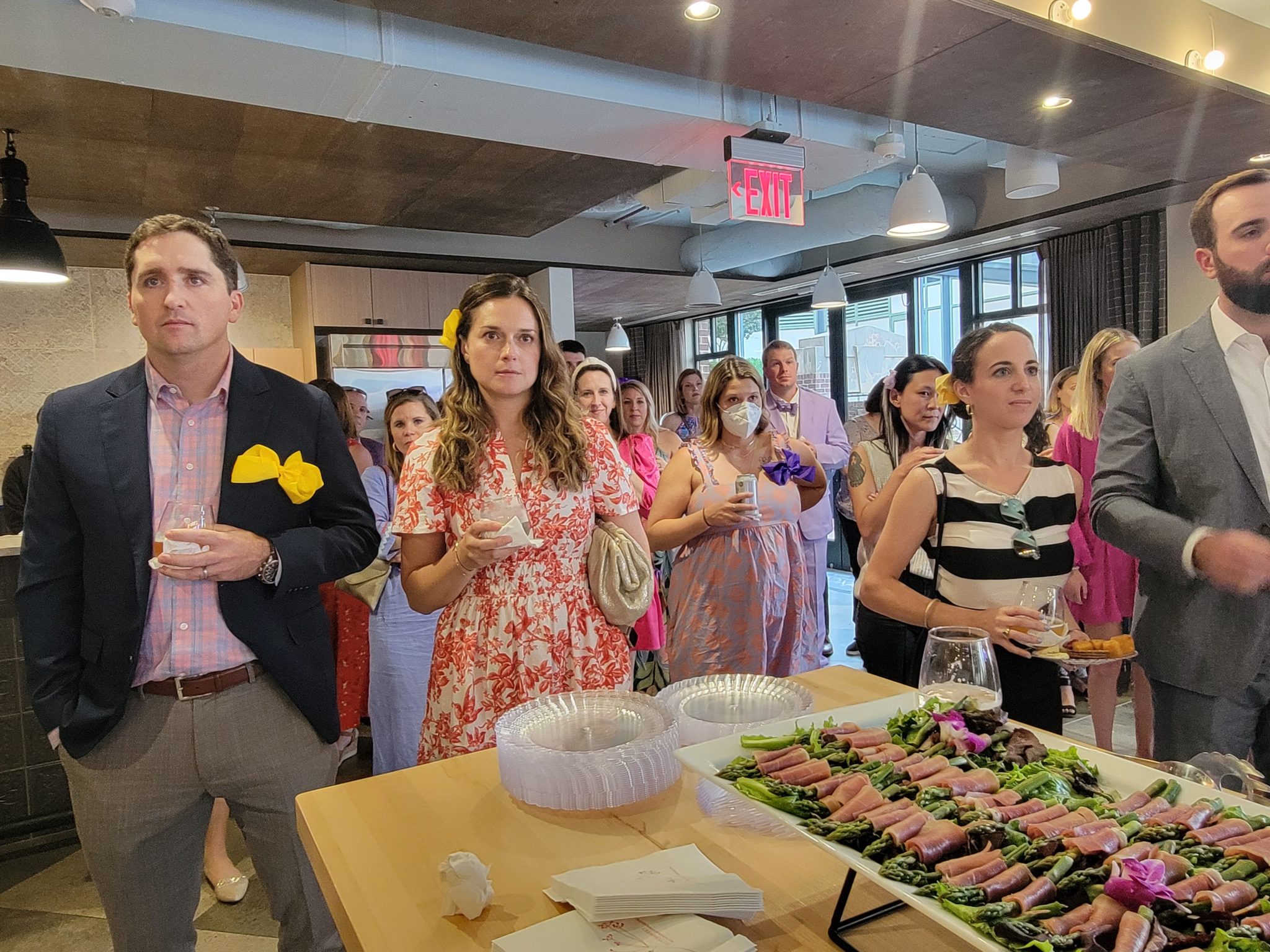 That night, ALX Community was adorned with sparkly decorations. Finger food was served. And on a table sat assorted meats, fruits, and crackers. And there were bows all around. You couldn't miss them. That's because baby Madelyn loved bows. She and her twin sister,  Hannah, always wore them. 
 One hundred people attended. Young parents dotted the crowd, many sporting a bow  for the evening. Bows in their hair, on their lapels, on their shoes. Even bow ties. All in memory of baby Maddy.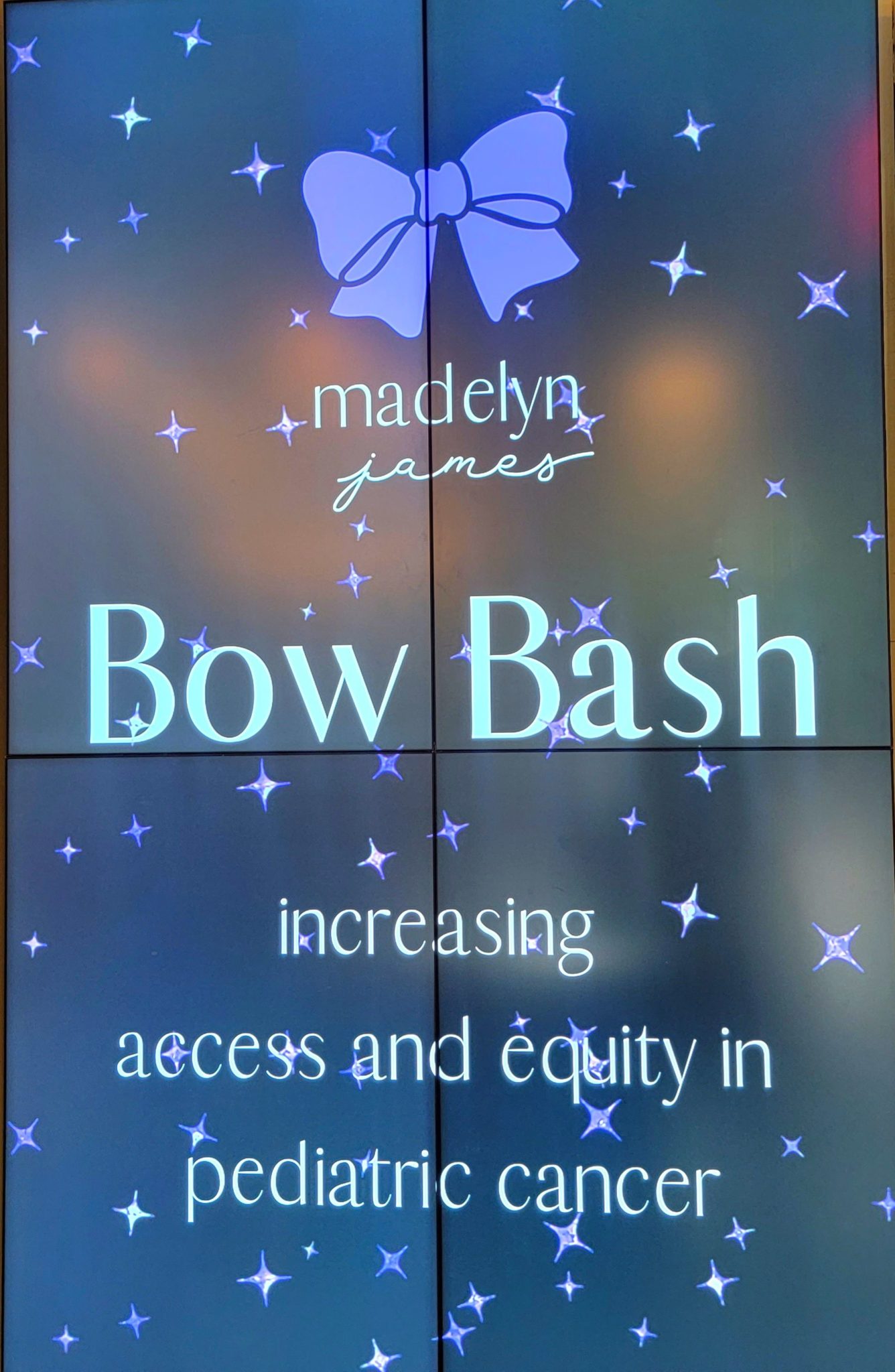 "We were walking back from Children's Hospital with Maddy one day and we started to talk about how we wanted to create a non-profit that would help families who had kids with cancer," Jackie Didio, Co-founder of the Madelyn James Pediatric Cancer Foundation, told the audience. "Throughout Maddy's journey, we've been overwhelmed with gratitude."  
 With Father's Day near, Jackie thanked her husband Dan. Generous medical insurance from Dan's employer Johnson & Johnson enabled the family to obtain treatment at a top children's hospital.   [SEE ALSO: Alexandria Parents Create Pediatric Cancer Foundation]
Baby Madelyn
Madelyn was just four months old when diagnosed with infant leukemia. So Dan and Jackie journeyed to seek the best care, ultimately finding Children's Hospital of Philadelphia. 
"We wanted to show how we can give families navigating pediatric cancer some of the opportunities and resources we were blessed with," Dan said, "and provide some light at a very dark time." 
Jackie explained the purpose of the foundation is "to increase access" to and promote the "equity" of pediatric cancer treatments. 
She told attendees that 15,000 children are diagnosed with cancer in this country every year. Of those 15,000, 4,000 live in poverty.  
"Imagine your survival rate is dependent on how much money you make or where you live," Jackie said.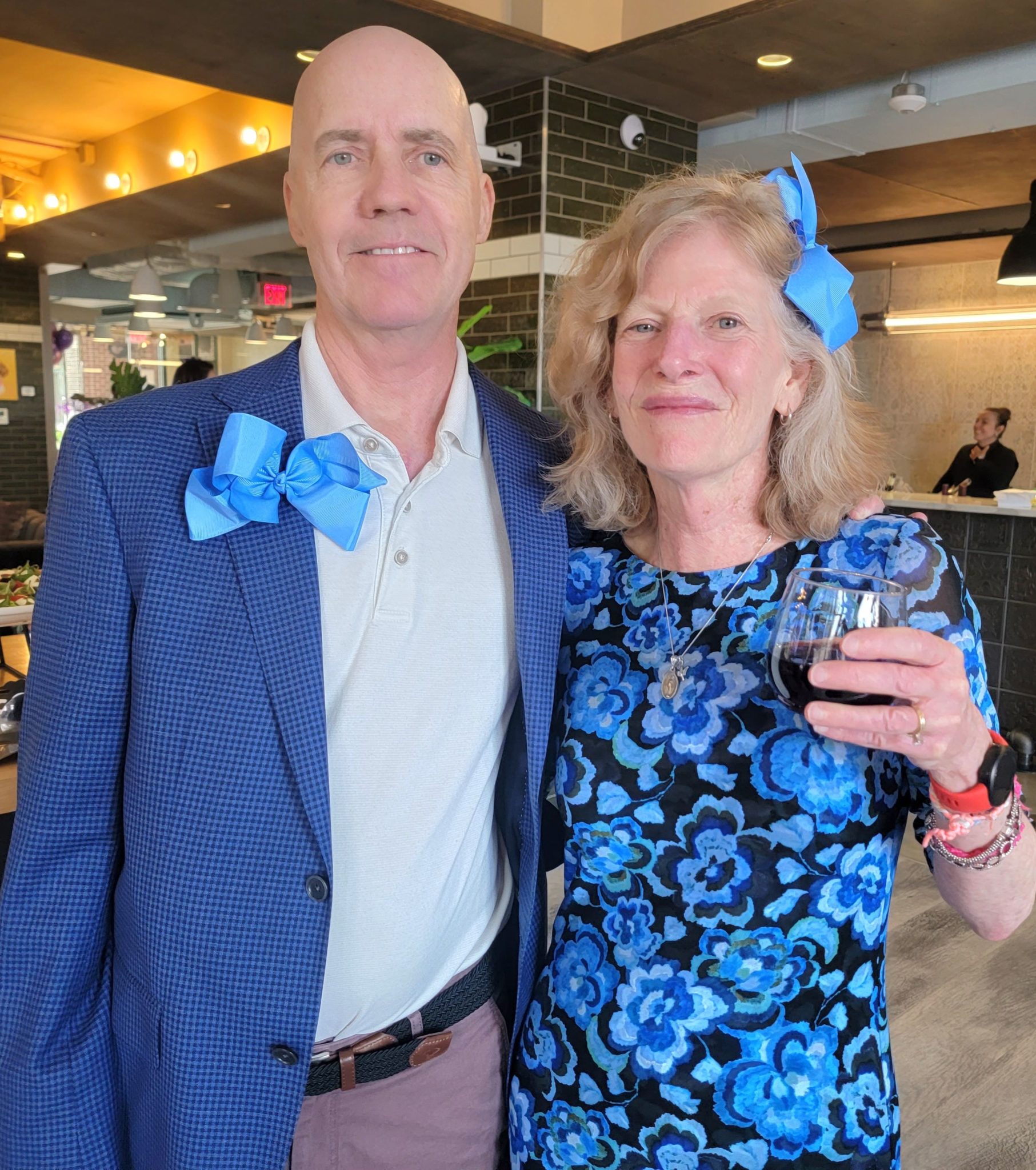 Laurie Horstmann, Jackie's mother, reminisced about the couple's early years. She described Jackie and Dan's storybook romance and their wedding on the banks of the Finger Lakes in Upstate New York. Laurie and her husband, Jim, were overjoyed to learn they would be grandparents to twins. Four months after Madelyn and Hannah were born, joy turned to sorrow.  
"We were absolutely devastated," Horstmann said, when she recalled learning of the baby's leukemia. 
As months of treatment continued, a sudden bright spot appeared. 
"Maddy was making progress," Horstmann recounted. "But then it shifted from very good news to very bad news very quickly. We thought Maddy was on a really good path for a bone marrow transplant."  
The crowd listened intently as Jackie and Dan showed a video of the two babies their foundation now supports. Violeta and Zane each have infant cancer, and their  parents already struggle to make ends meet.  
'Compassion and Love'
Pleased with the success of the fundraiser, Dan Didio spoke to The Zebra as guests drifted toward the exits.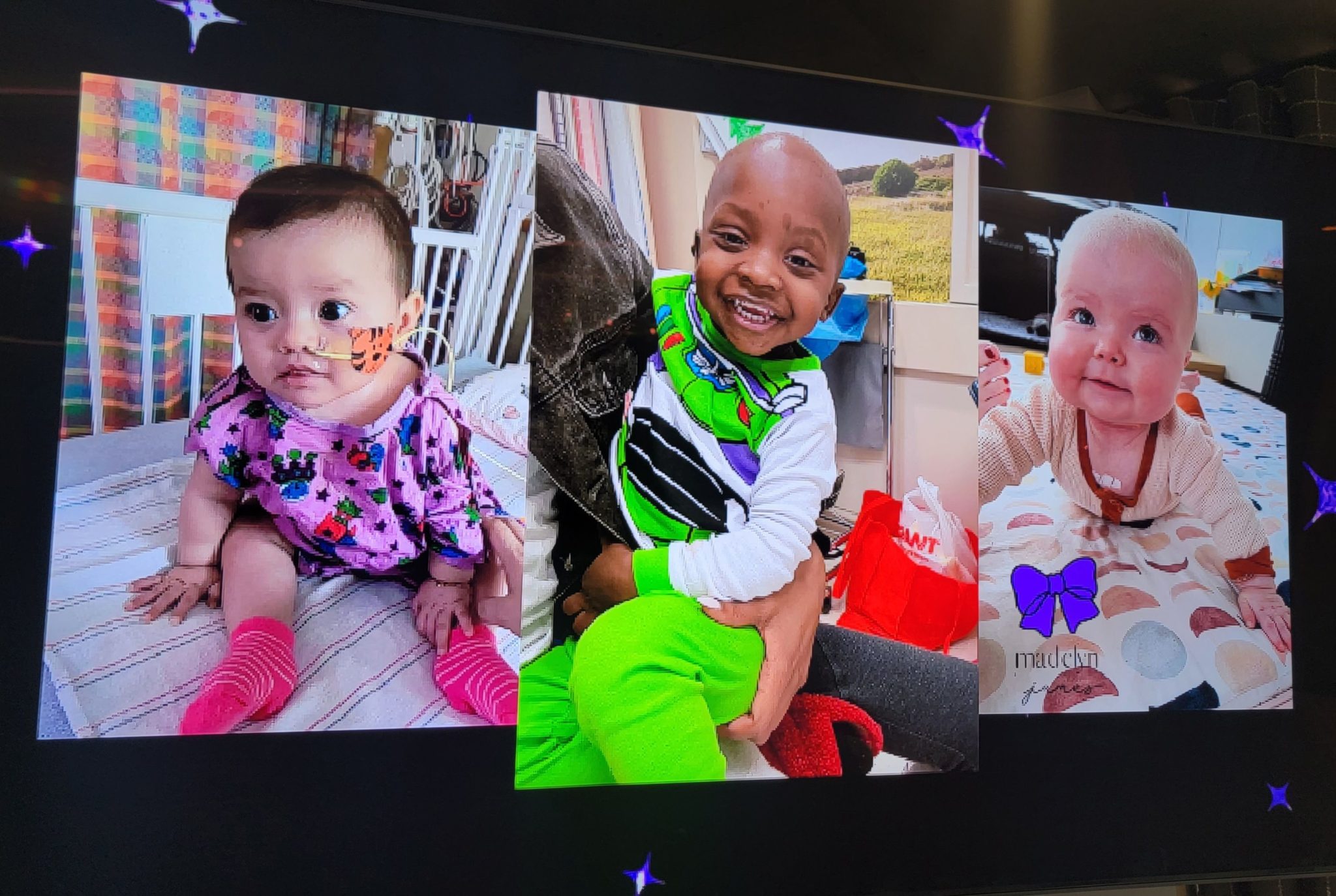 "We came to [the] realization when it was mid-treatment," he said "and we were so overwhelmed by all the compassion and love we were getting, that we thought, 'If we are experiencing all this love and support, and all we're thinking about is our little Maddy, there has to be others that don't have what we have and are in need of what we have.'
"What we're trying to do now," he explained, "is bring that love and compassion together again to help other families like Violeta and Zane."  
Madelyn James Didio passed away August 13, 2022 at 13 months.  
Her parents plan to host another event next spring. They will also launch one this fall in Philadelphia, keeping Jackie's words to the audience in mind: "We imagine a world where no family has to decide the fate of their child based on where they live, how much money they make or how they identify. Every child has an equal right to a cure. Every family has the right to stay together."  [MORE ZEBRA:'Tales from the Neighborhood Cafe' Puts Alexandria's St. Elmo's Coffee Pub on the Movie Map]