Zebra Misc
Someone in Alexandria Has Million Dollar Lottery Ticket!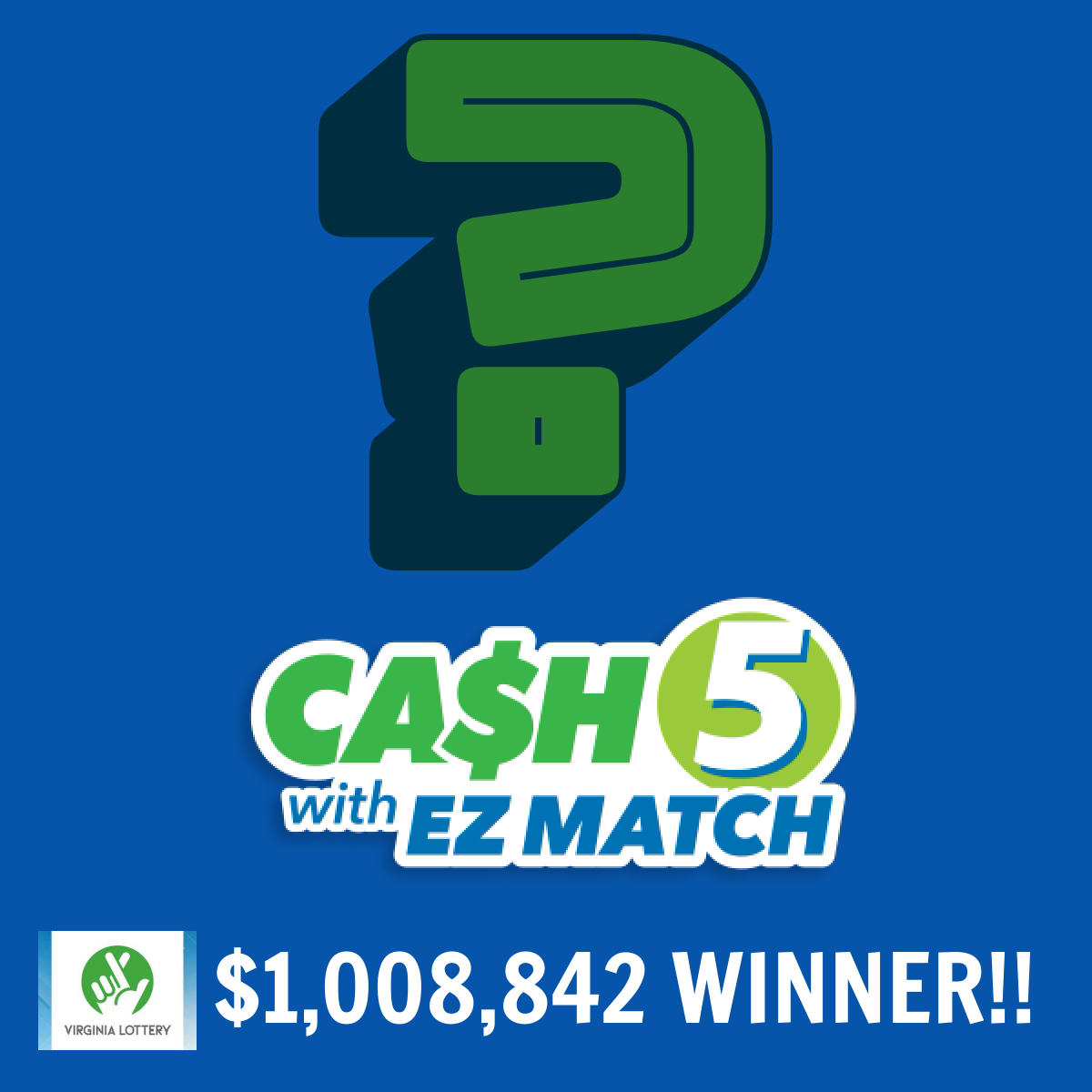 ALEXANDRIA, VA — "Someone bought a Cash 5 with EZ Match ticket for Sunday's drawing that is now worth a record $1,063,690. The winning ticket was bought at the 7-Eleven at 2800 Beacon Hill Road in Alexandria," says a press release sent out yesterday by the Virginia Lottery.
The million-dollar question now is: Who has that ticket?
The five winning numbers in that drawing were 1-20-24-26-35. This ticket was the only one in the June 18 drawing to match all five numbers.
This is the largest prize ever won in the Cash 5 with EZ Match game, and only the second time the jackpot has grown past the $1 million mark. The only other time was in January 2022, when a $1,008,842 jackpot was won and split by a group of seven friends in Virginia Beach.
Whoever has this ticket has 180 days from the drawing date to claim the prize. The Virginia Lottery advises that before doing anything else, the winner should immediately sign the back of the ticket to establish ownership. When the person is ready to claim the million-dollar prize, he or she should contact the Virginia Lottery.
 Cash 5 with EZ Match is a Virginia-only drawing game, featuring a rolling jackpot, starting at a minimum of $100,000. If nobody matches all five winning numbers, the jackpot increases for the next drawing. Each play costs $1. The odds of matching all five numbers to win the jackpot are 1 in 749,398.
MORE GOOD NEWS IN ALEXANDRIA: St. Elmo's Cafe is in a New Film–See Story Here