Mount Vernon Matters
After 40 Years, The Residences at North Hill Brings Affordable Housing to Hybla Valley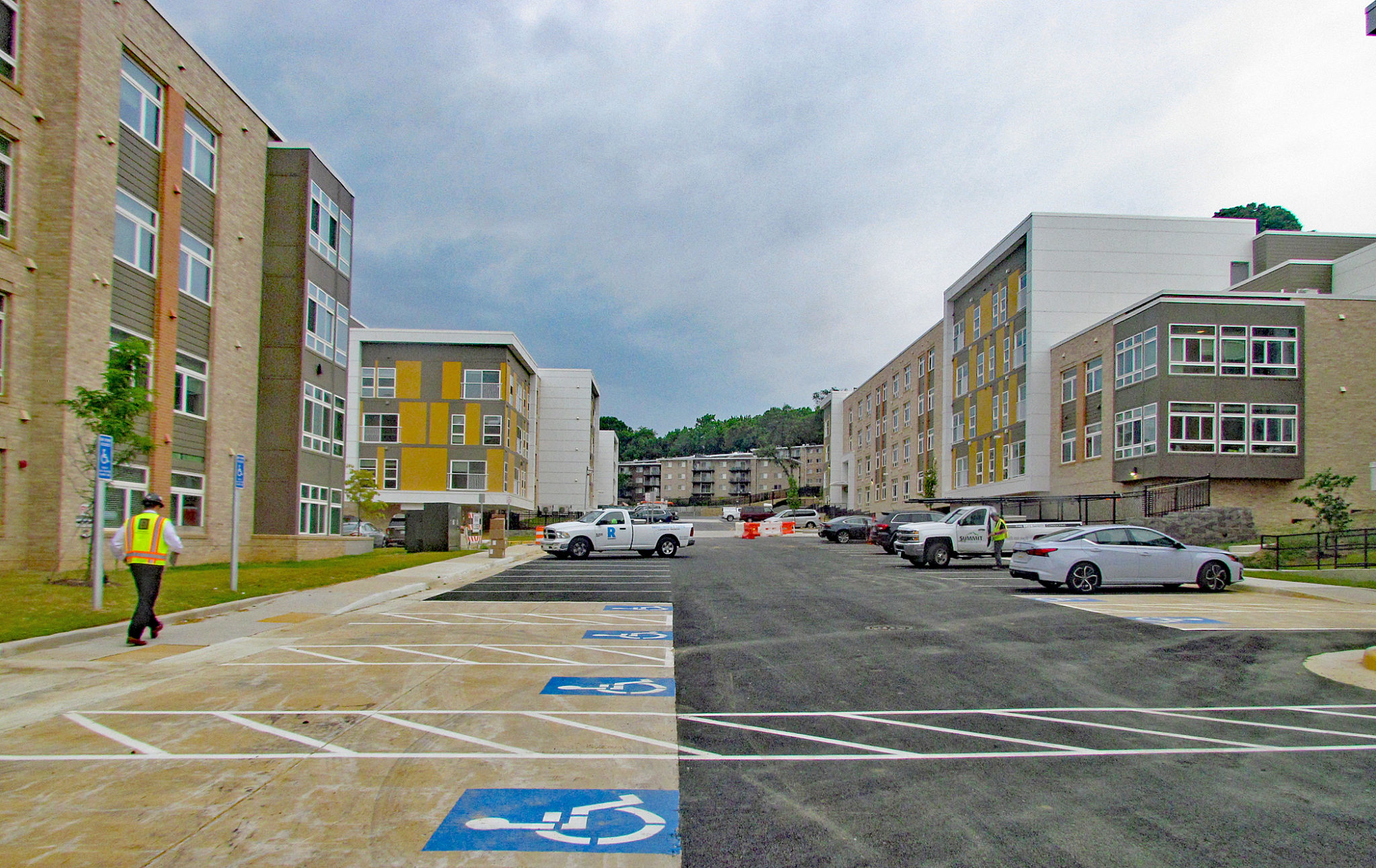 Alexandria, VA – If not for Ruth Nesselrodt, Fairfax County and state elected officials, present and past, along with dozens of affordable housing advocates, would not have gathered on June 14 to celebrate the grand opening of the Residences at North Hill.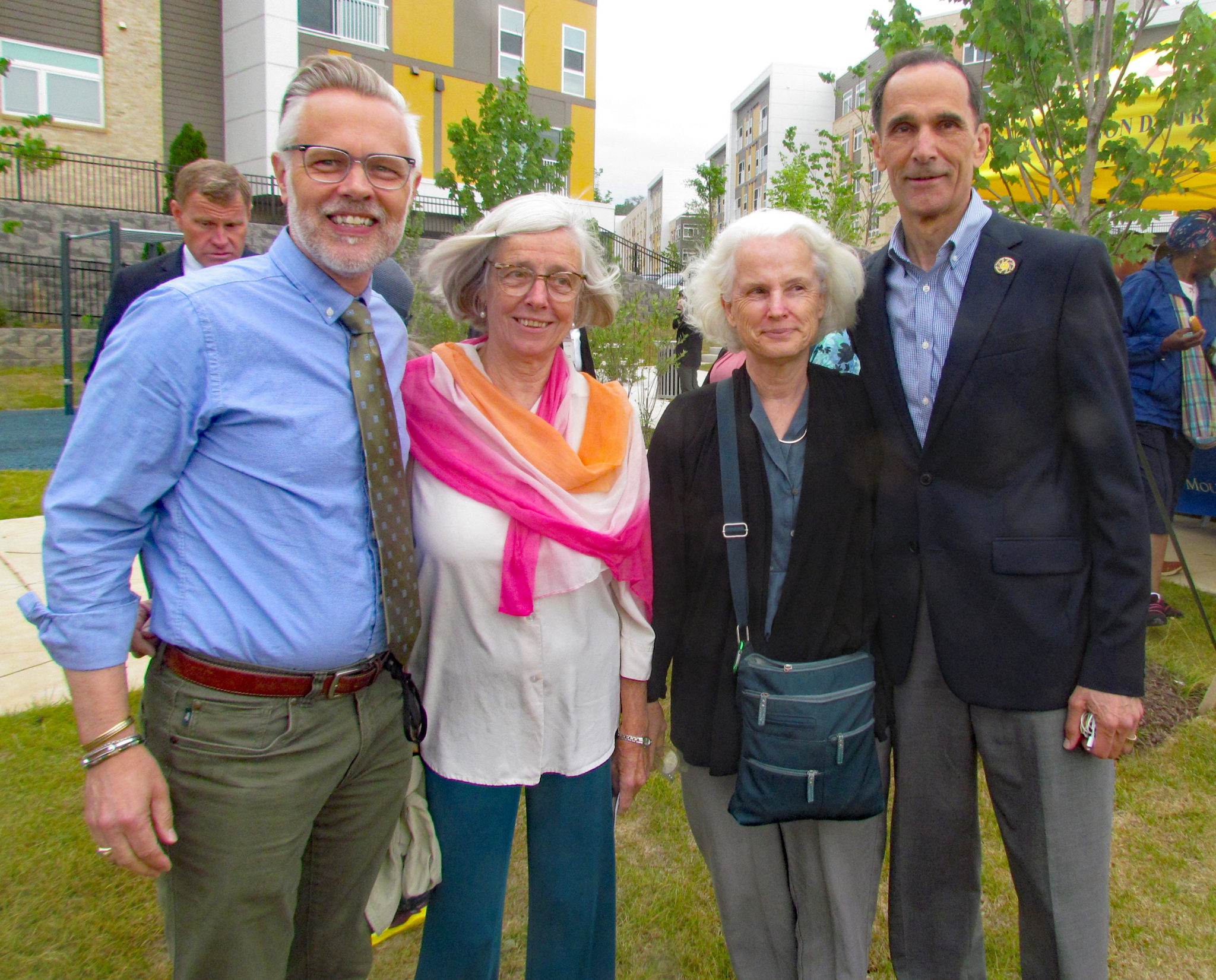 Ruth is a community leader and resident of the Woodley Nightingale Mobile Home Park on the corner of Richmond Highway at Dart Drive. Mount Vernon Supervisor Gerry Hyland credited her with telling him in the early 1980s that the "powers that be" intended to break a commitment. The commitment was to use the wooded land known as North Hill to expand the adjacent mobile home park.
"They're not going to do what they promised," Hyland recalled Ruth telling him in that first phone call. "That's wrong," Hyland responded. "We'll see about that."
That was years before he was elected to the Fairfax Co. Board of Supervisors to represent the Mt. Vernon District for 28 years (1988-2015). Hyland told the crowd that with Ruth, who mobilized her community by his side, he made it his mission to ensure that the Fairfax Co. Redevelopment & Housing Authority (FCRHA), which had acquired the property for $5 million, kept its commitment to redevelop the park.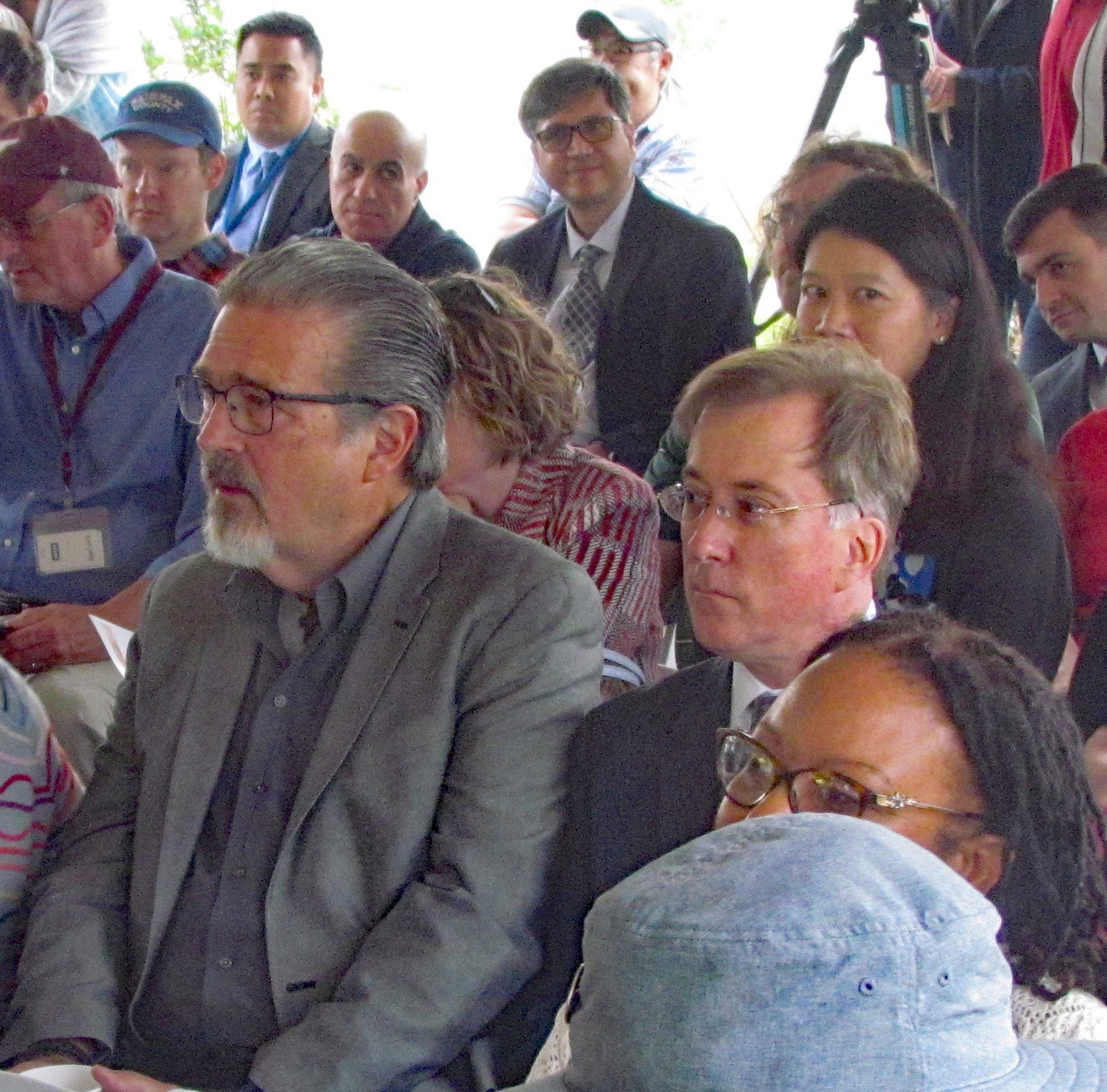 Four decades later, Gerry Hyland witnessed that that promise had been kept with the grand opening of the Residences at North Hill. This 279-unit affordable housing community was developed through a partnership between Pennrose, LLC and Community Housing Partners.
Fairfax Co. Board of Supervisors Chairman Jeff McKay, who grew up in the Groveton area a short distance from North Hill, described the process to get here as "a long and winding road." He recalled meeting some kids who'd lived in the mobile home park, saying, "I wish they were here today to see this."
McKay noted that it took 14 funding sources to make the project a reality. "This is not easy stuff," he said, adding that the county could stretch its dollars much further through partnerships with businesses, nonprofit organizations, and state and federal agencies.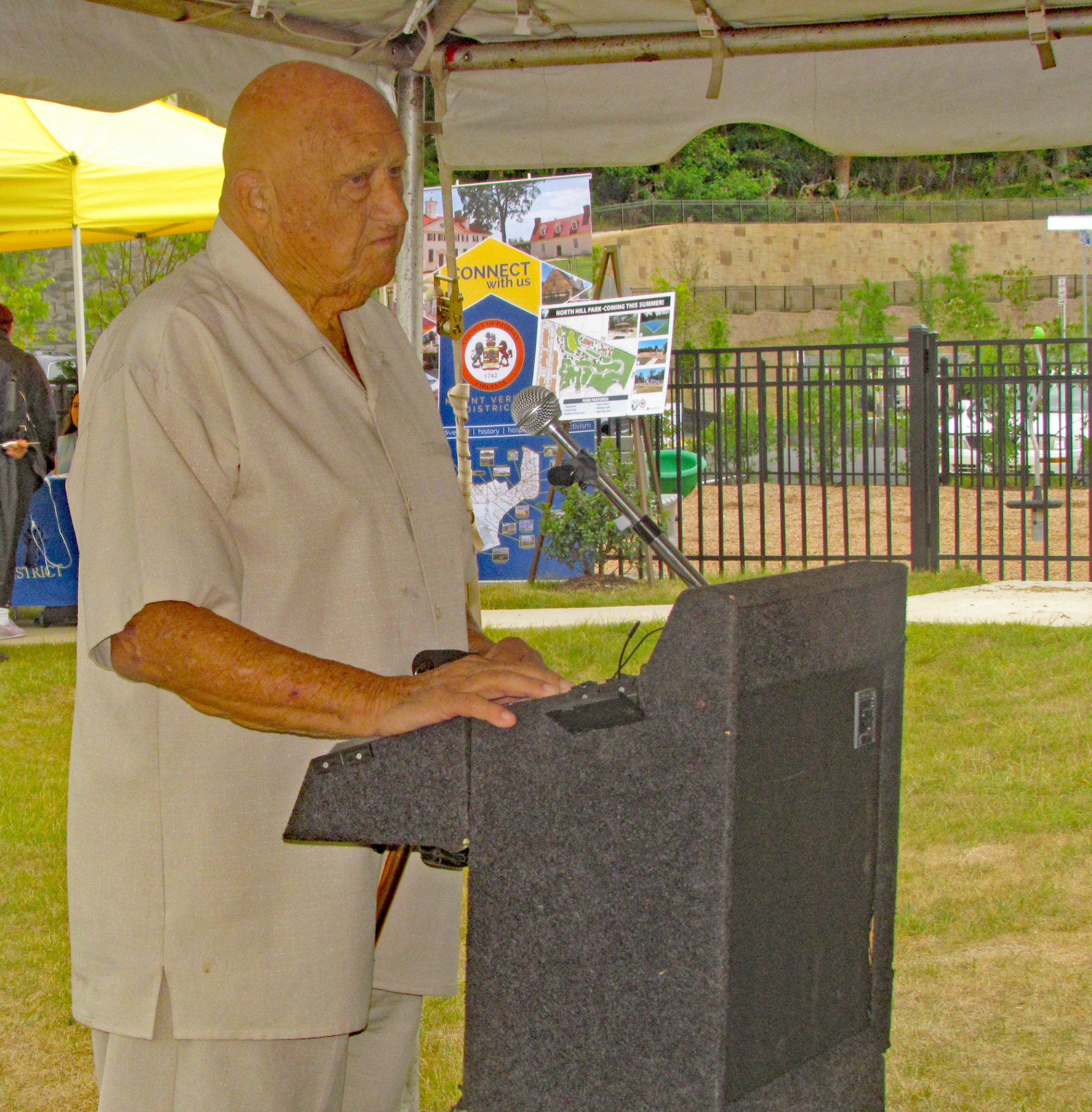 Mt. Vernon Supervisor Dan Storck said he is proud that the site includes affordable housing and green space, a $113 million investment. "This is a key part of how we make the community livable," he added.
"And while the opening of the Residences at North Hill is a remarkable achievement, we don't stop here," Storck said, citing other affordable housing developments coming to the corridor from Huntington to Fort Belvoir. "We're not done."
Elisabeth Lardner, Mt Vernon representative to the FCRHA, described the grand opening as "a celebration of an investment in ourselves" and recognized Del. Paul Krizek (D-44th), her predecessor on the FCRHA, for his effort in the early years.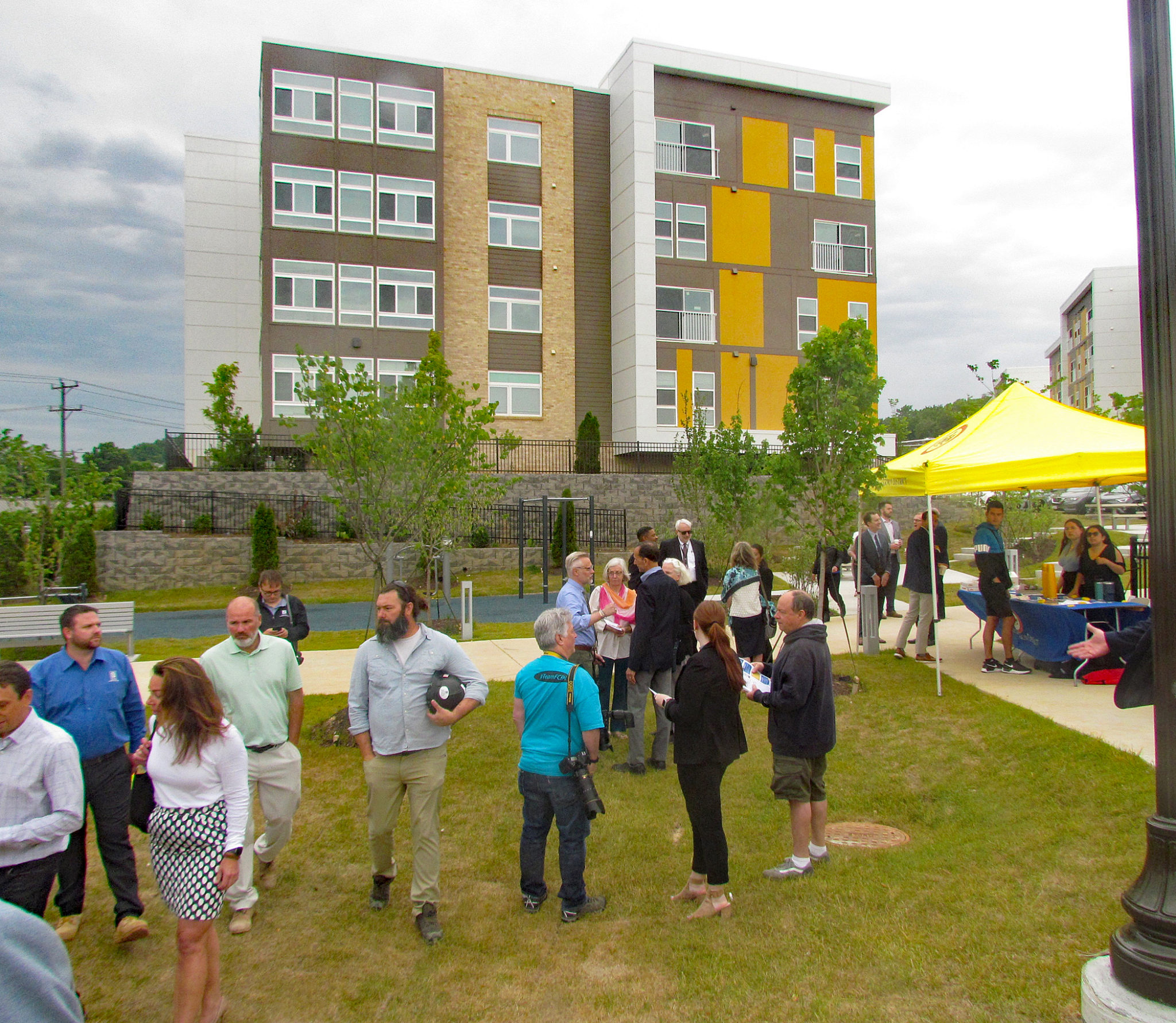 She also recognized former Rising Hope Mission Church Pastor Rev. Keary Kincannon and former New Hope Housing executive director Pam Michell who could always be counted on to "bring a busload" of affordable housing advocates to speak at county government public hearings.
Along with the affordable multifamily homes, the development is home to 175 for-sale townhomes, a 12+ acre public park, and many amenities. Five garden-style buildings include a mix of one-, two-, and three-bedroom apartments affordable for households at or below 60 percent of the Area Median Income. Sixty-three homes are specifically designed for adults 55 and older.
ICYMI: Old Town Alexandria's Ace Hardware Expanding With 5,000 Square Feet of Retail