Seniors
Lifelong Learners Head Back to School at The Landing in Alexandria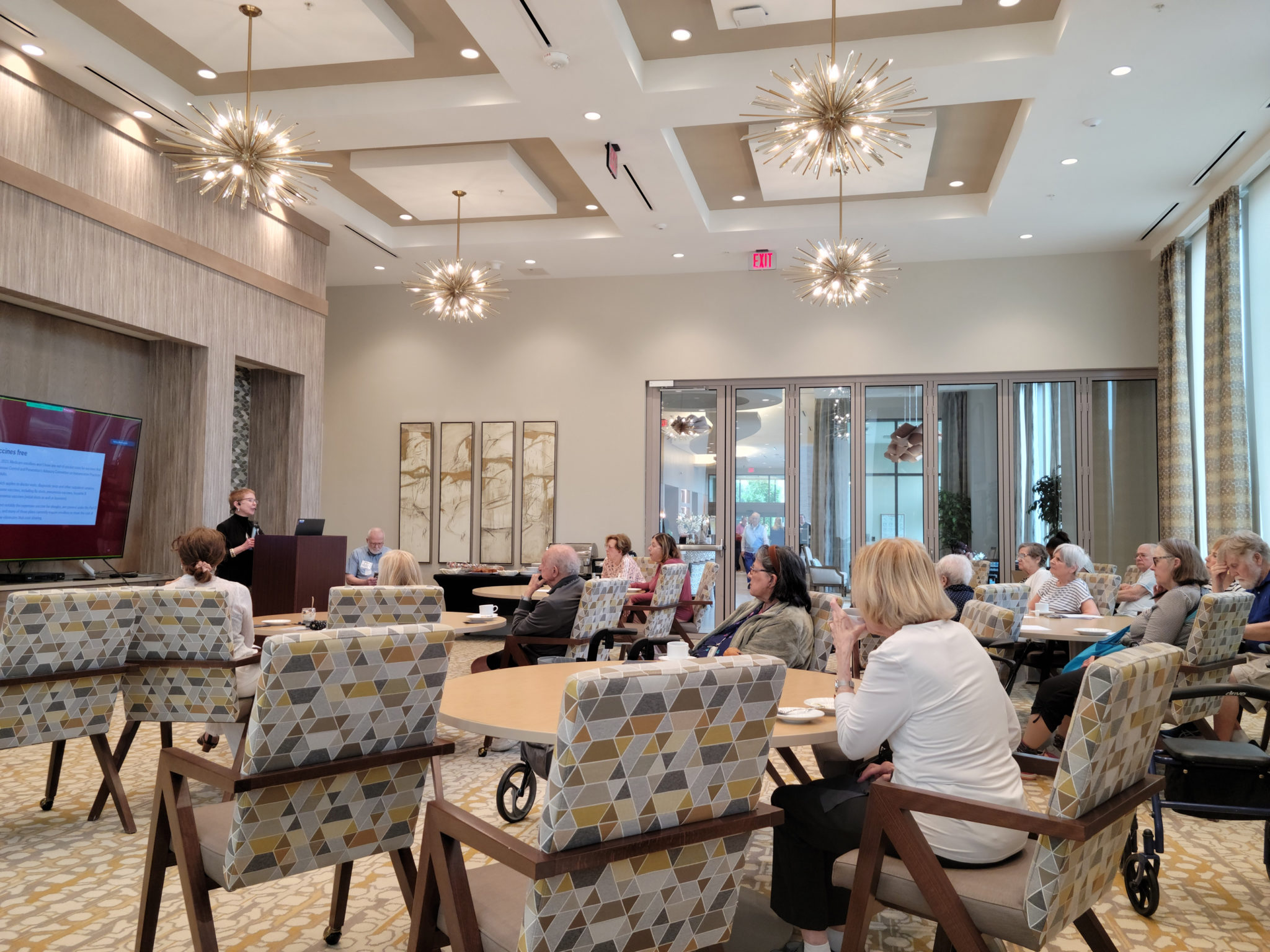 Alexandria, VA – As Dr. Michele Romano, a retired family physician, lectured about the changes to Medicare Part B, vitamins, and overseas pharmacies, 15-20 attendees listened intently, took notes, and peppered her with questions, including how best to dispose of prescription medications, how long drugs stay in the system, and whether the FDA regulates over the counter medications.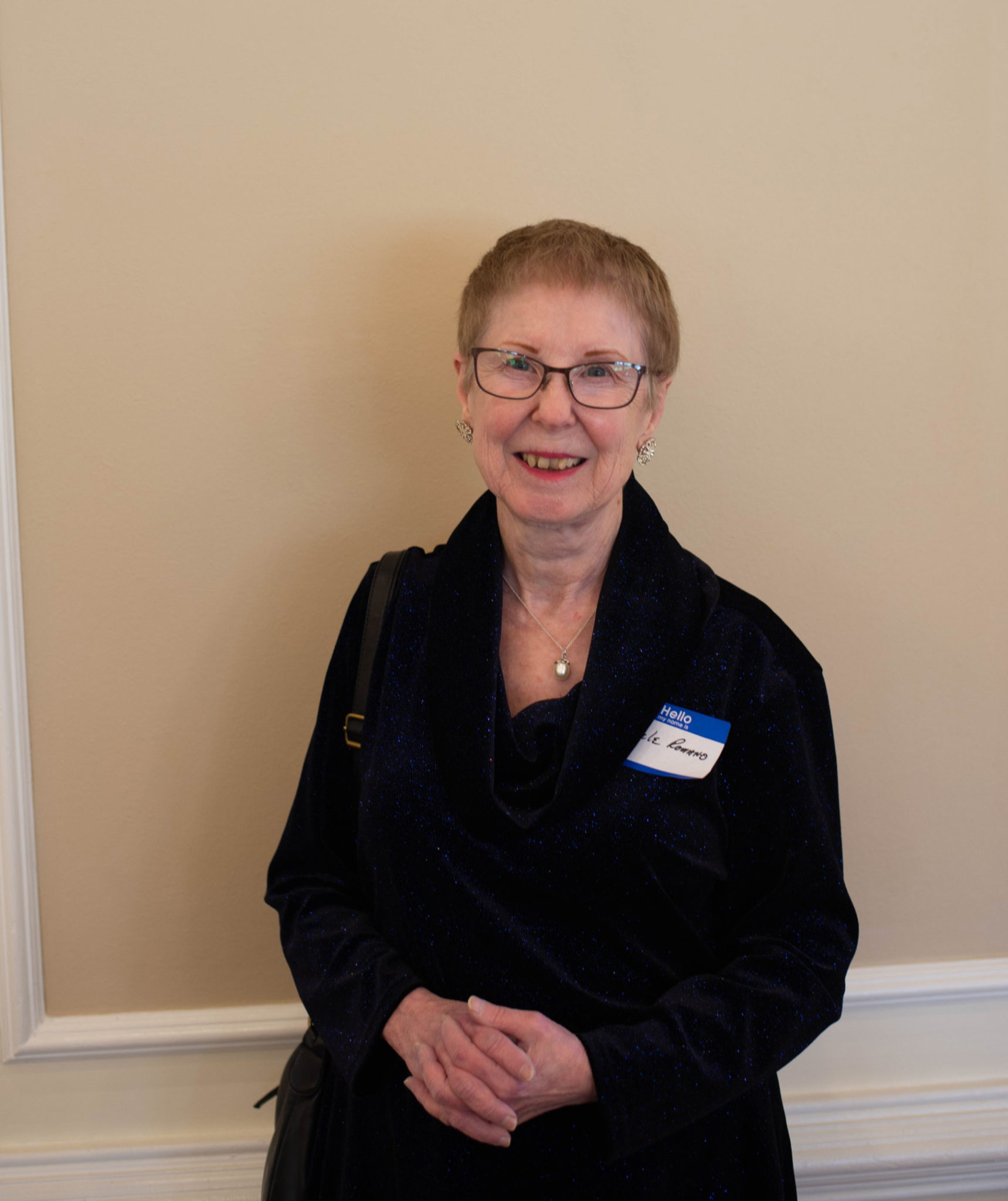 But the familiar interactions did not take place in a university classroom. They instead occurred in a large conference room at The Landing Alexandria as part of a unique partnership between George Mason University and three local senior living communities to offer a year-long lecture series via George Mason University's Osher Lifelong Learning Institute (OLLI) on topics ranging from the future of U.S. Foreign Policy to the importance of Davey Crockett to our National Story.
Jonathan Garber, Managing Director for the three area senior living communities participating in the partnership, explained that the OLLI classes aim to satisfy the residents' thirst for knowledge. "Part of our commitment is to provide a vibrant environment for our residents," Garber said. "This is a highly educated population that lives in our community. They are always looking for ways to continue to learn and to be stimulated. This is another opportunity for that to happen."
During Friday's 75-minute lecture, which was titled "Yeah, There's a Pill for That," Dr. Romano,  a former associate professor of Clinical Medicine at Virginia Commonwealth University, discussed a variety of important and timely topics, including the most popular over-the-counter medications and vaccines, expiration dates, informational websites, probiotics, scams, pharmacy discount drug plans, and drug interaction websites. Approximately 30 residents at the two other senior living communities watched the lecture via a live stream. They were able to ask questions through an interactive chat function.
This was the first of three lectures that have been scheduled thus far. On June 23, Zachary Teich, a former State Department Foreign Service Officer and former negotiator at State's Nonproliferation and Disarmament Fund, will lecture on "Continuity and Change in American Foreign Policy" at The Providence in Fairfax. The following week, on June 30, Glenn Kamber, a retired U.S. Department of Health and Human Services senior executive, will lecture about expanding knowledge and appreciation of modern society's challenges at The Seneca in Rockville, Maryland. The public will be invited to attend the live, in-person sessions. The next series of lectures is scheduled for this fall.
"There's no expiration date on the desire and ability to learn and grow," said George Mason University President Gregory Washington in a press release. "For more than 30 years, OLLI has helped the university reach into our community and serve a valuable role for lifelong learners. OLLI champions the thrill of learning for all of our students."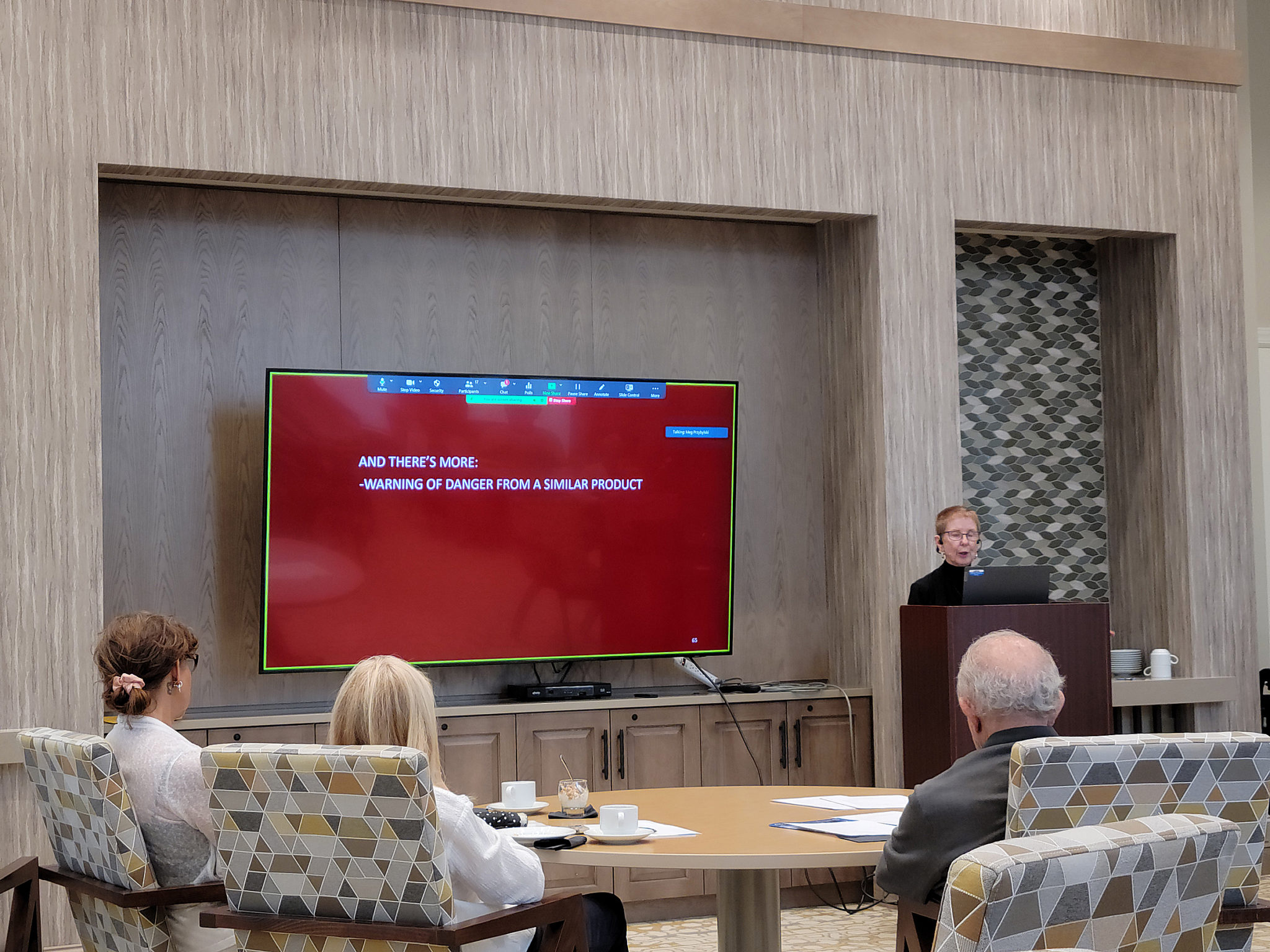 Ron Shell certainly fits the lifelong learner description. After attending Dr. Romano's lecture, The Landing resident explained that he was generally interested in the subject, specifically "drug interactions, vitamins, and minerals." He added that the lecture was "fantastic" and that he enjoyed the presentation and the opportunity to interact with others.
The socialization aspect, Garber said, is particularly important. "In addition to having access to distinguished professors, academics, and thought leaders, we believe these programs will provide our residents another opportunity to be part of something educational and intellectual and a chance to socialize with others in a learning environment." As the attendees at Friday's lecture showed, you are never too old to go back to school and continue your education.
ICYMI: Alexandria's Goodwin Living Selected As Top Workplace by The Washington Post