Seniors
Alexandria Honors 25 Residents for Reaching 100 and Beyond; Five Present for City Hall Ceremony Sept. 12
How are these men and women living so long? Loving family is the common answer
ALEXANDRIA, VA-"Old age hath yet his honour and his toil." Alfred Lord Tennyson (1809-1892)
They came last night. Five older Alexandrians who have reached the milestone of age 100 and over. There they sat, four women and one man, in the front row of Vola Lawson Lobby at City Hall, flanked by family, waiting patiently for the ceremony to begin. The weight and honor of their years reflected in their faces; the experience, knowledge, and wisdom of having lived for a century.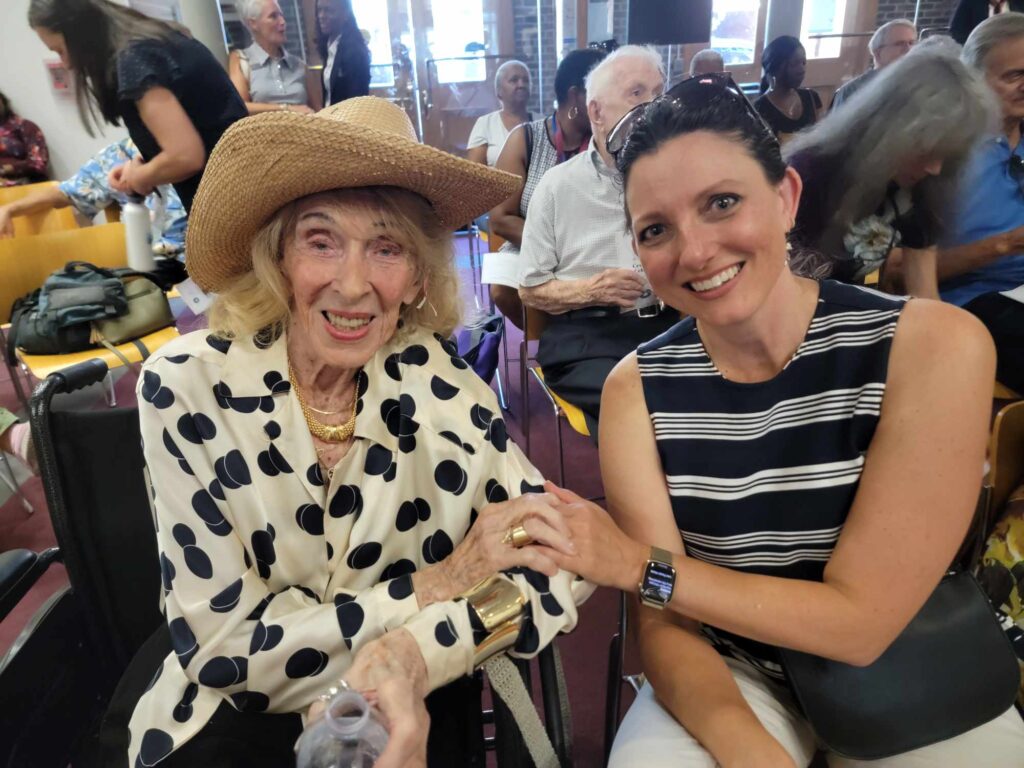 "I'm astounded! It's hard to believe," a beaming Eve Capps told The Zebra about the honor. Mrs. Capps arrived in Alexandria 55 years ago with her husband and two children. She thought back over half a century when she moved from California clear across the country to a house in Old Town. "It was a very placid, quiet city. The main street was nothing but broken-down houses. It was just a mess. And we loved it! We didn't care."
The City of Alexandria, together with the City's Successful Aging Committee, celebrated National Centenarian Day on Tuesday September 12 at City Hall.
Mayor Justin Wilson warmly greeted the assembled older Alexandria residents.
"This is a neat event. Not just because we are recognizing folks who have reached an impressive milestone," the mayor began. "It's not about numbers. It's about the contributions that all of you have given to the city for so many years, so many decades, generations, to our community. It's about the rich legacy that you all have created. A legacy of family, a legacy of service. You all have seen such incredible change."
Kate Garvey is Director of the Department of Community and Human Services, which oversees several city aging programs. Before taking the stage to welcome the honorees, she spoke to The Zebra about the contributions these older residents have made to the community.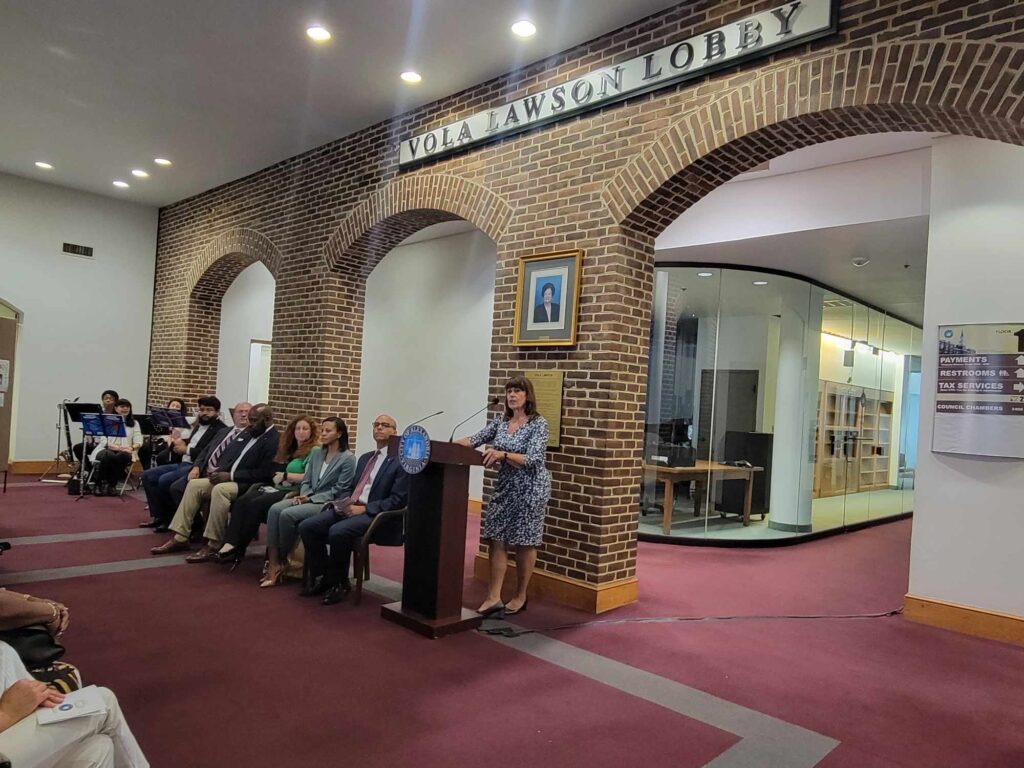 "We have 25 centenarians this year! It just shows that older adults can thrive here in the city. The other piece is to really capture the history of this city, what these individuals have seen here is remarkable," she said. "We think of all the changes that they have seen. I do believe this is a city that does really honor its history and learn from it. To be able to bring people together and say we value you and what you have experienced informs us as we go forward."
As the city tackles housing zoning reform, The Zebra asked Garvey how the proposed measure would benefit its older population.
"The city has been very cognizant of special populations across the city. We also have several programs in place to assist seniors. Senior rent relief and mortgage tax relief programs," she said. "How do we make sure you can actually stay in this community that you have been part of for so long? And also working with [Alexandria Redevelopment and Housing Authority], because they have many older adults with low incomes."
City Council will vote on the Zoning for Housing initiative on Nov. 28.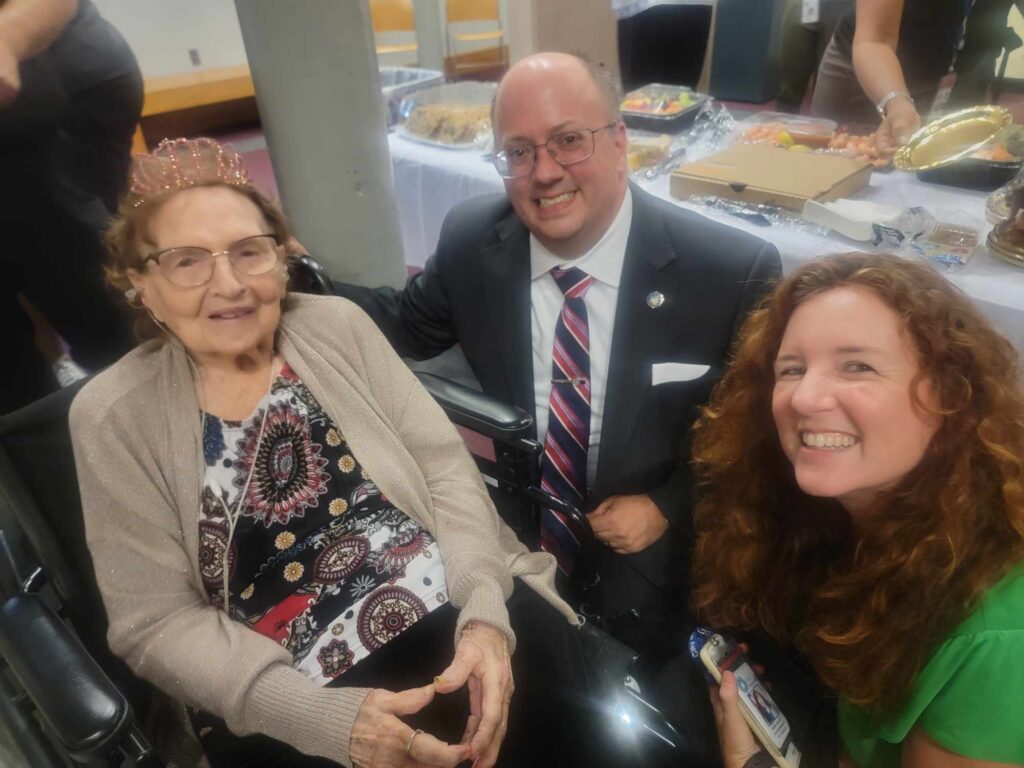 What is the secret to these women and men honored last night? To what do they attribute their longevity?
"I ate good, lived good, ran good, played good, spoke good. I haven't had a problem my whole life," 100-year-old Eve Capps shared with a smile. "My only problem was my husband died. Other than that, I have lived a good life!" (Her husband passed away in 2011.)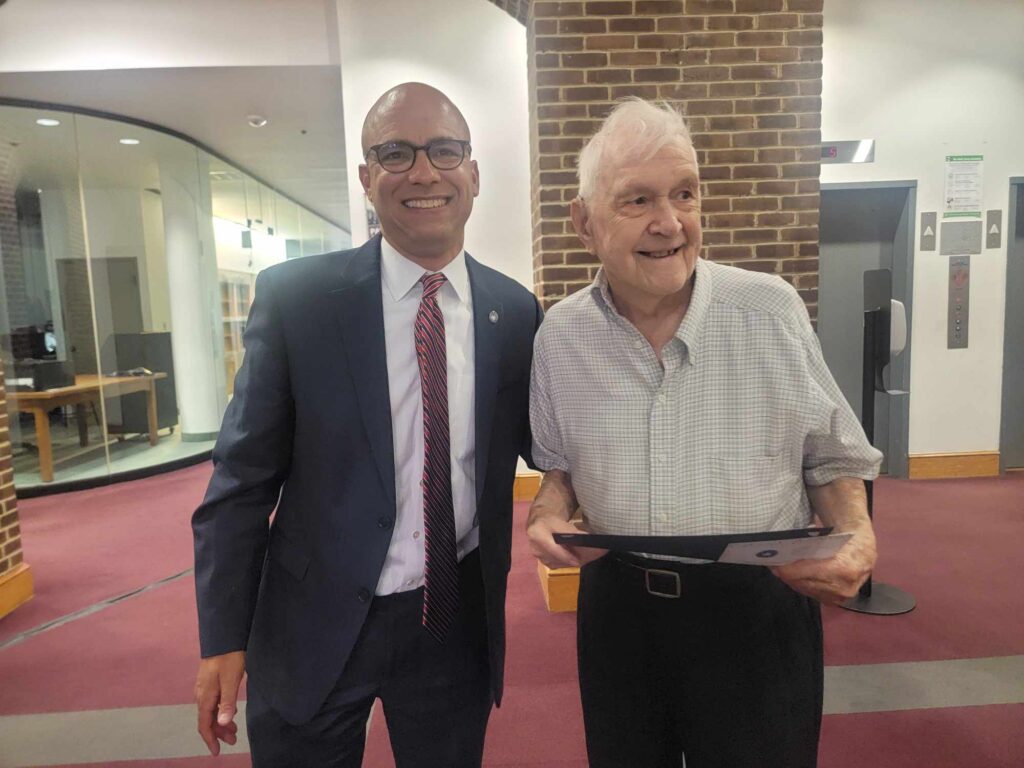 Walter Hammersley grew up on Payne Street in Old Town. He attended last night's recognition with his daughter, Kathleen Walters, and her husband. On Oct. 8, Hammersley will celebrate birthday number 102. He is certain family is what keeps him going.
"I have a wonderful family! My children take great care of me. And I also take good care of them!" Hammersley has two children and several grandchildren. "Because as young people," he continued, "they need somebody to guide them and watch over them."
City officials attending Tuesday night's ceremony included most councilmembers, Sheriff Sean Casey, Police Chief Don Hayes, and City Manager James F. Parajon. Wilson took a good-natured jab at Parajon, saying "If you walked to city hall every day, you'd live to be 100 too!"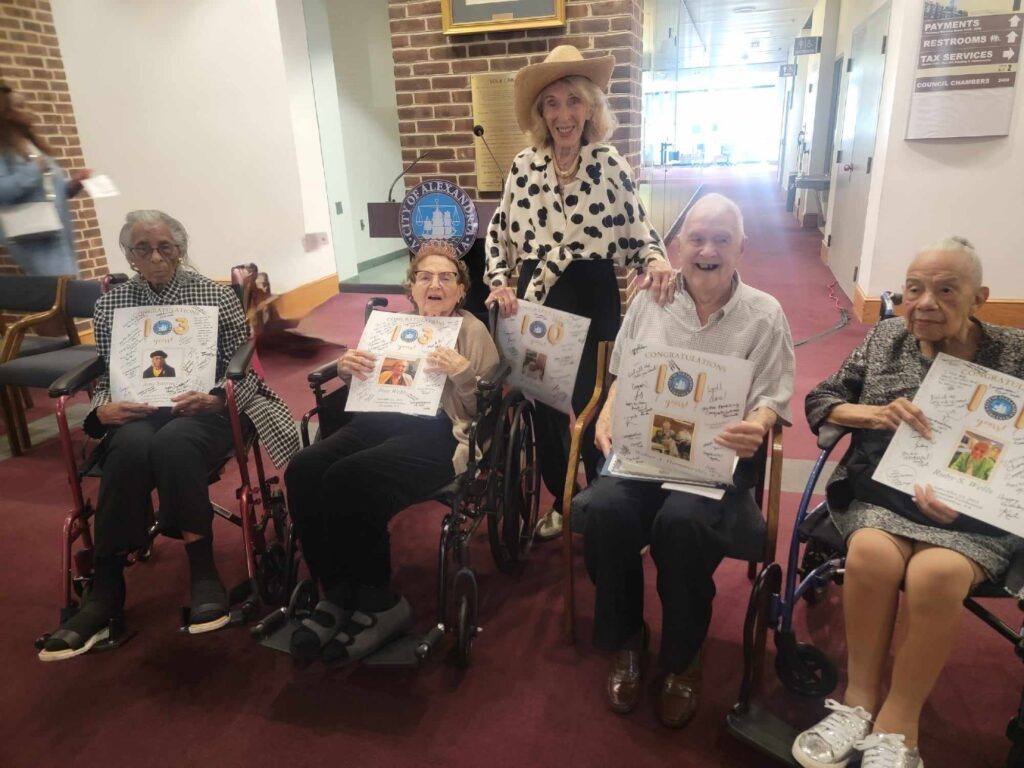 All five centenarians present during the presentation received a certificate honoring their lifetime experiences and achievements.
The Aging and Adult Services Division serves seniors and adults with disabilities, giving special attention to low-income residents. Visit  alexandriava.gov/Aging  to learn more.
This report has been updated. An earlier version contained an incorrect link to Senior Services of Alexandria.  SSA is not under the purview of DCHS. [SEE ALSO: Trick-or-Treat at George Washington's Mount Vernon]