Community News
Alexandria Dedicates a Granite Bench to Dr. Martin Luther King at the George Washington Masonic National Memorial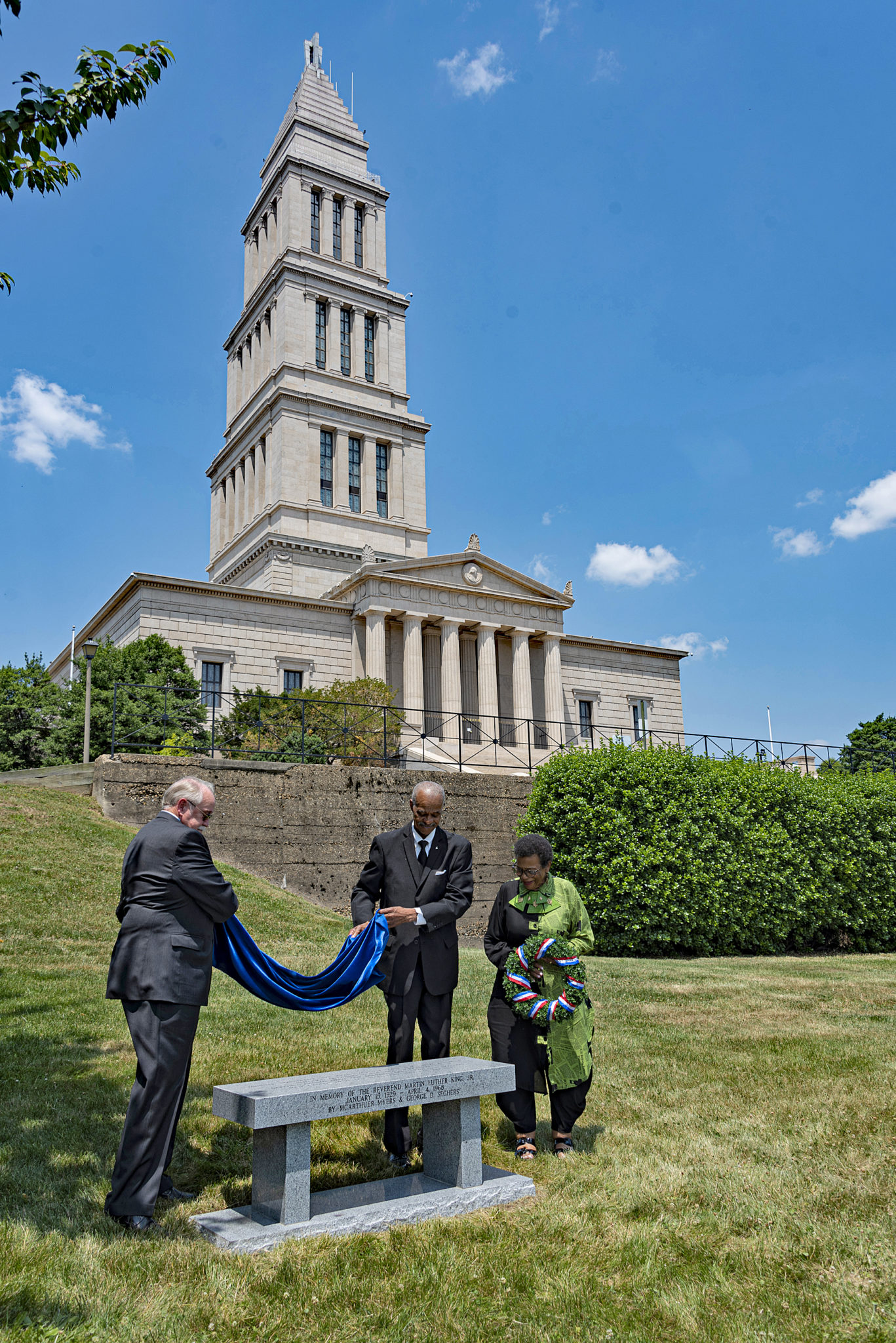 Alexandria, VA – On June 10, a granite bench was dedicated to the memory of the Rev. Dr. Martin Luther King, Jr. in a ceremony in the auditorium and on the grounds of the George Washington Masonic National Memorial.
The Memorial's Executive Director George Seghers and Alexandria resident and Living Legend McArthur Myers unveiled the bench. Among others participating in the ceremony were Alexandria Vice Mayor Amy Jackson, Chair of Alexandria's MLK Jr. Memorial Planning Committee Rosa Byrd, Third Baptist Church Pastor James Jordan, and Alexandria City Manager James Parajon.
Two proclamations were presented during the ceremony. First, the Memorial Proclamation was given by Mr. Seghers, who spoke of Rev. King Jr's leadership during the South's "nonviolent protest against racist Jim Crow laws." The second was a City of Alexandria proclamation presented by Vice Mayor Amy Jackson on behalf of Mayor Justin Wilson.
Many city residents do not know that until June 10, Alexandria had no tangible memorial to honor Dr. King's life and work as leader of the U.S. Civil Rights movement from 1955 to his assassination in 1968.
"This is a momentous occasion for Alexandria because up until now, the City of Alexandria had nothing named in honor of Dr. Martin Luther King Jr.," said Rose Dawson, director of the Alexandria Library. "You will find there is no street, no building, there is nothing, and it has been a mission of Mr. Myers to change that."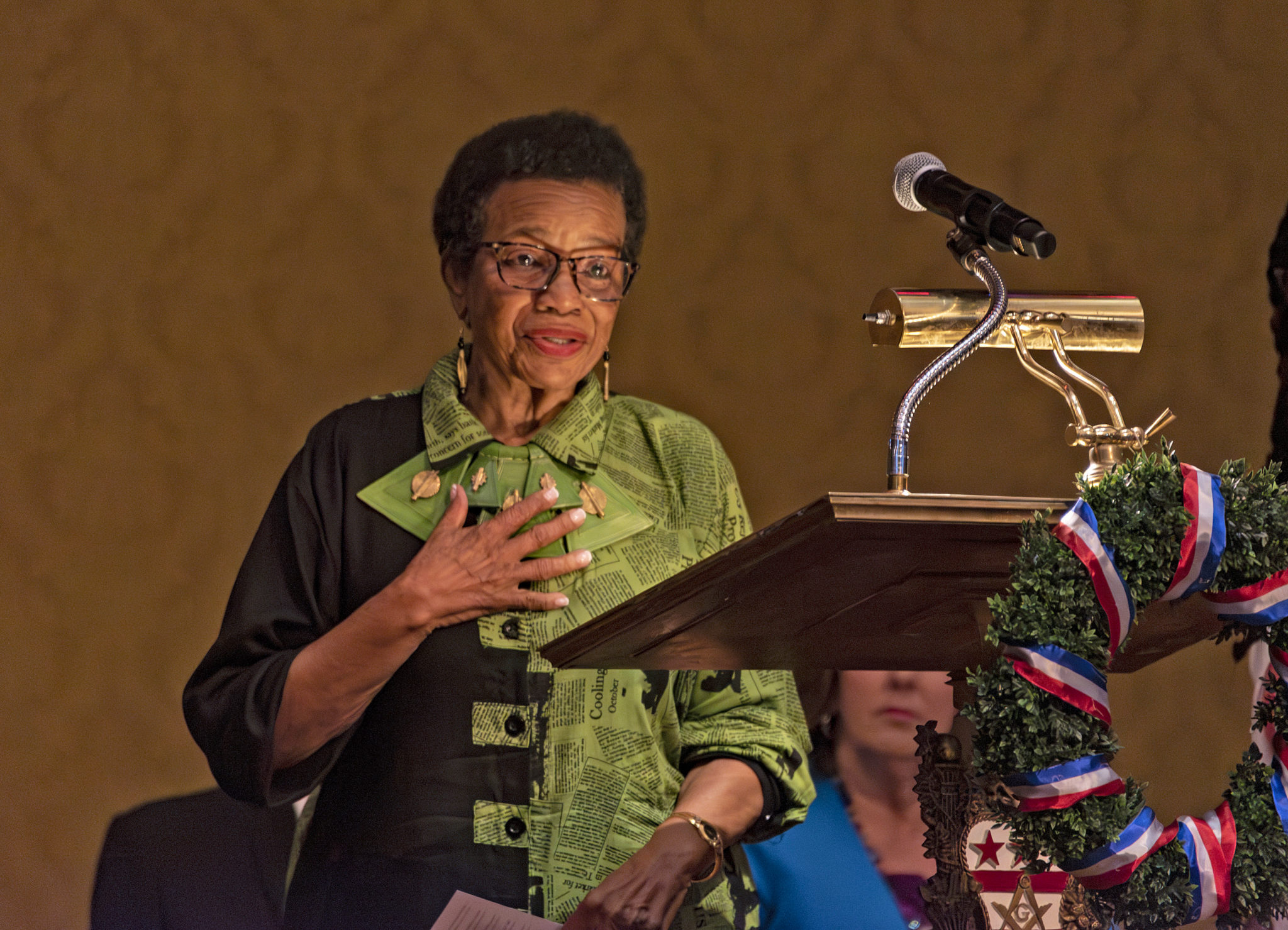 McArthur Myers spoke of walking the National Memorial's grounds with Mr. Seghers to identify the right location for the bench. Mr. Myers, a historian, shared details of Alexandria's African American history from 1749 when Alexandria was Port City, a place of plantations and the slave auction on Duke Street, the Christmas Day Riot of 1865, and the lynching of young Joseph McCoy in 1897. Mr. Myers spoke of the centuries past to help those present to understand the significance of a granite bench on National Memorial land today.
Despite recent health concerns, Mrs. Rosa Byrd, also an Alexandria Living Legend, was determined to take part in the historic dedication of the bench. Expressing Mrs. Byrd's heartfelt words, her daughter-in-law made a point to say, "Martin Luther King Jr. wouldn't want us to sit for too long. Dr. King would say, "Whatever you do, you must keep moving forward."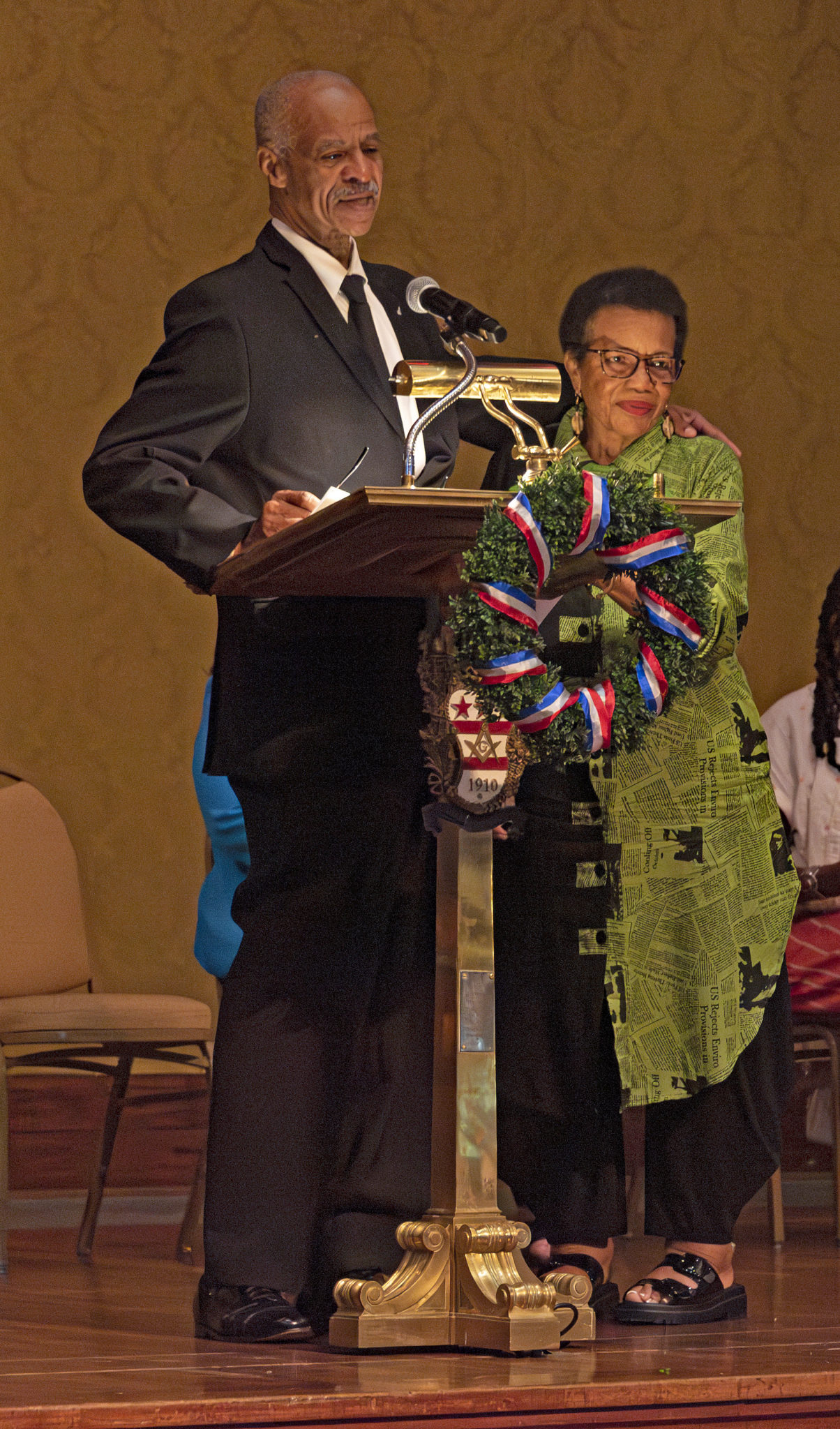 City Manager James Parajon spoke of the importance of educating children about Dr. King's life and work, saying, "All our kids need to be taught about Martin Luther King Jr. and his struggles, and that means every child, regardless of your state. Rev. King stood for a model we should all try to emulate. I don't think we can, but we should all aspire to."
Parajon recalled a recent trip to Alabama with 160 community members, including students, that gave him a message to share at the dedication: "Unconditional love will erase hate, but it must be unconditional. It doesn't come with conditions but from your heart, the passion you feel for someone else, that they understand your circumstances, or you understand their circumstances. Unconditional commitment to trying to help someone else."
Before heading outside to unveil the memorial bench, Pastor James Jordan, who identifies as a child of segregation, read a 1959 quote from Dr. King in the ceremony program: "Make a career of humanity. Commit yourself to the noble struggle for equal rights. You will make a better person of yourself, a greater nation of your country, and a finer world to live in."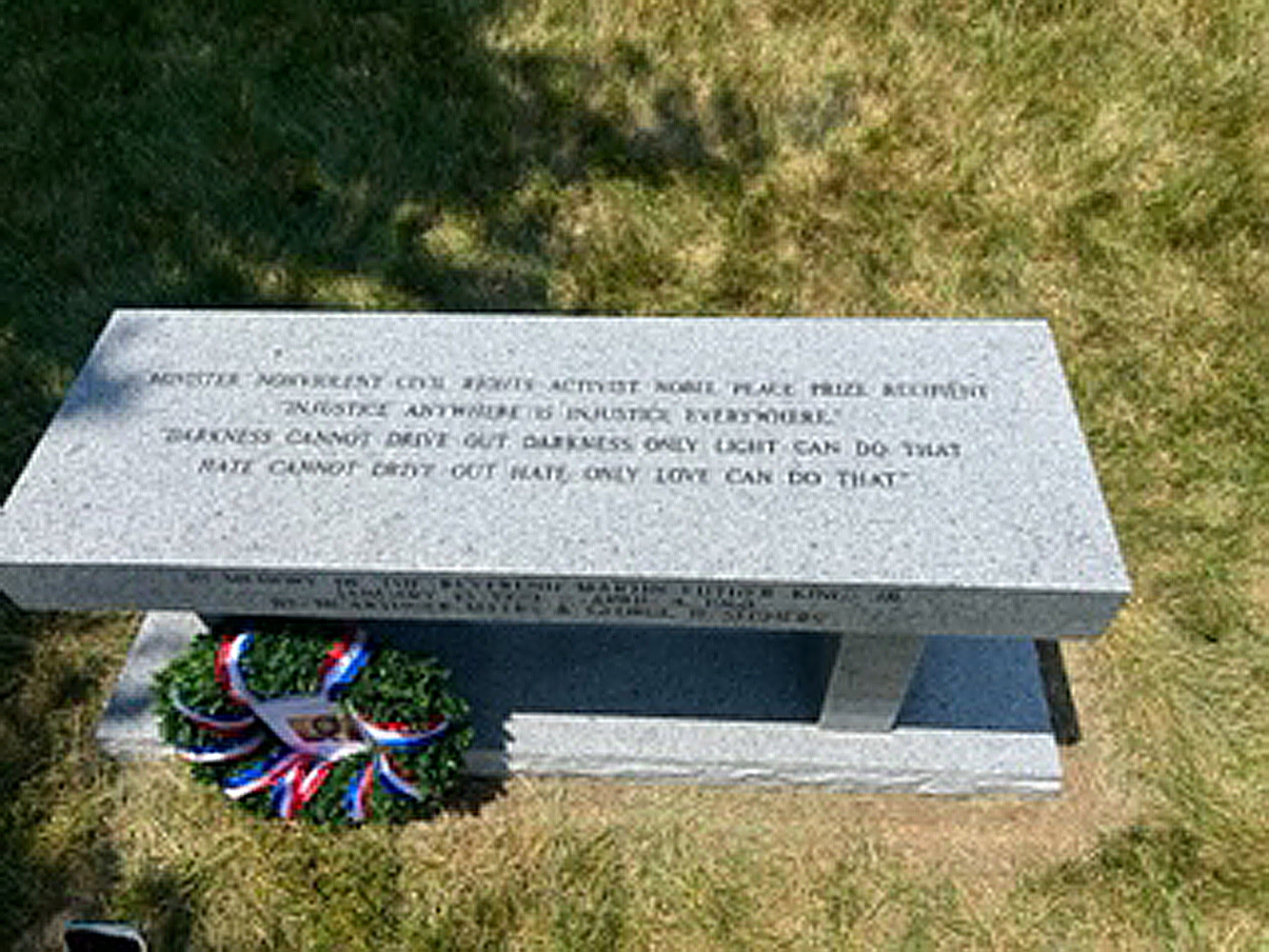 Pastor Jordan presented a choice to accept Rev. King's challenge, saying, "We do so by dedicating our lives to making the American dream equally available to all citizens and making this world a finer place to live in. If we are going to change America, we have to accept the challenge and be part of the fight. Change requires you! It is not enough to commemorate. Accept the challenge and choose to bring about change."