Zebra Misc
Memories and Musings – On We Try Harder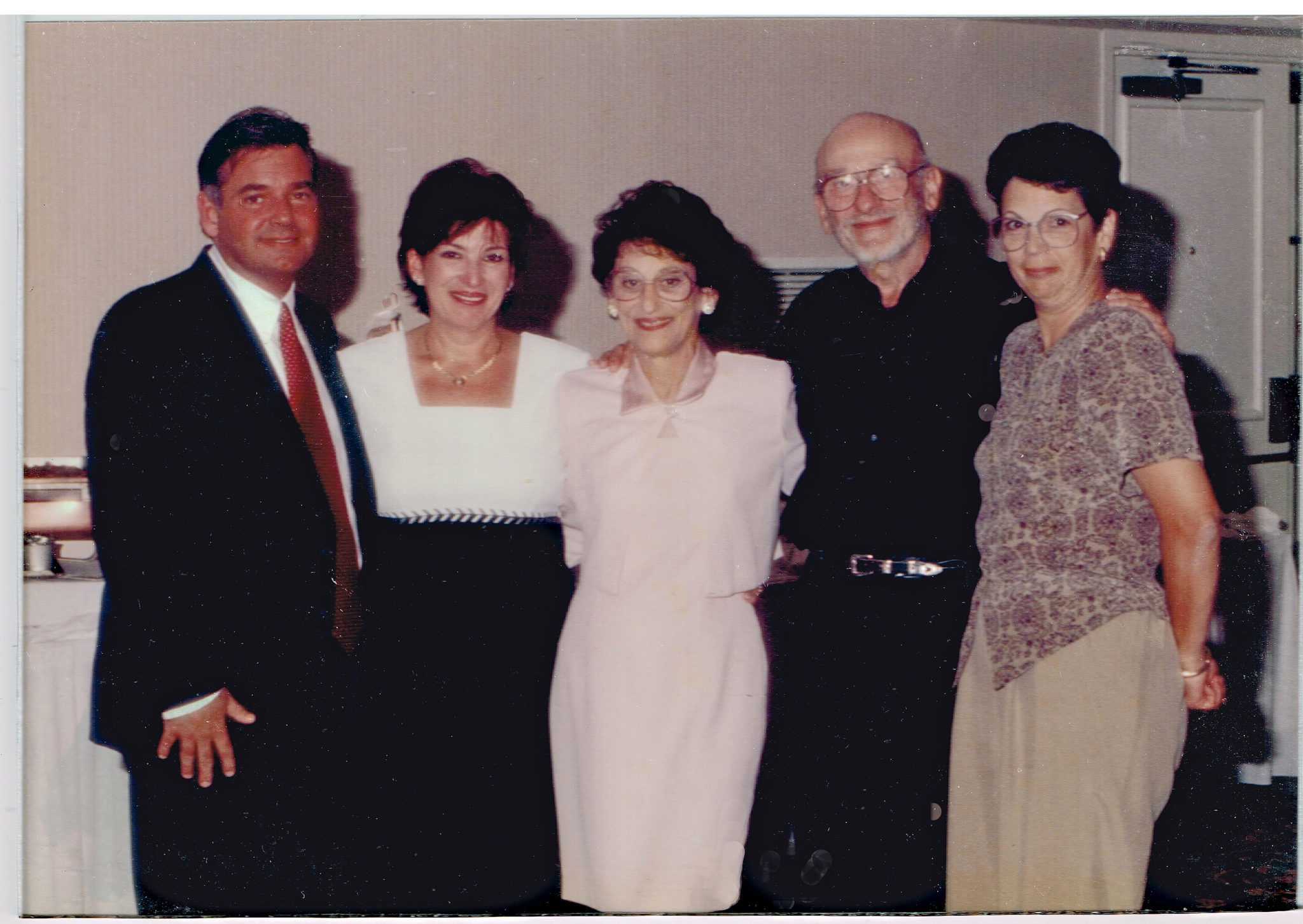 Alexandria, VA – "We Try Harder," per Microsoft Bing, is a slogan created by rental car company Avis in 1962 that soon became an advertising classic. The campaign addressed Avis's position in the industry behind Hertz, stating that "when you're only number two, you try harder."
I identify. I was number two, the middle child, and I tried harder.
My brother, Murray Tinkelman (1933 – 2016), five-and-a-half years older, was a superb artist, illustrator, and educator. In 1970, the Graphic Arts Guild named him Artist of the Year. An avid baseball fan, his work was presented in a rare solo exhibition in 1994 at The National Baseball Hall of Fame and Museum. He was awarded gold medals by the New York Art Directors Club and by the Society of Publications Designers. Murray Tinkelman – Wikipedia.
My sister Gwen, 12 years younger, was (and still is) beautiful inside and out. She is very smart and a very good, kind woman. She can be and is depended on to do what needs to be done. For many years until our mother's death, Gwen and her husband were her primary caregivers. I am forever grateful for that.
I chose a different path. I left home as soon as I turned 18, relocated to Washington, D.C., and married within a year. In six years, my husband and I had four children. A few years later, we separated and were later divorced and I needed to return to work to help support the children.
I didn't even consider a career in art because I lacked two things my brother had: his brilliant creative talent and his wife, Carol. Carol was not only a wife and soulmate; she was, in important ways, his business partner. She did the operational stuff he either couldn't do or didn't want to do.
Murray died unexpectedly. Carol had died just 15 days before. I think he died of a broken heart.
As a single parent, when things were tough, as the middle kid, experience had taught me that I would find a way through the problem. I would try harder.
A 2012 article in Psychology Today, "The Secret Powers of Middle Children," by Lynne Reeves Griffin, R.N., M.Ed., referred to a study by Katrin Schumann that said middle children have been "considered to be neglected, be resentful, have no drive, have a negative outlook, and feel like they don't belong…."
Griffin counters that "Middles are not embittered wallflowers — they are social beings and great team players. If middles are so resentful and bitter, why are they more cooperative and trusting in their friendships? And why are they such successful leaders? Fifty-two percent of our presidents have been middles. Martin Luther King Jr., Abraham Lincoln, and Madonna — all are visionary middles with strong leadership qualities.
"Although middles are neglected, both by parents and researchers, they actually benefit from this in the long run. They become more independent, think outside the box, feel less pressure to conform, and are more empathetic. This gives them great skills as employees and also makes them excellent team players and partners….They are trailblazers, like Charles Darwin and William Dell1. Middles are more likely to effect change than any other birth order. This is because their combination of risk-taking and openness to experience leads to a willingness to try new things…."
Maybe that helps explain why I left home at 18, something young women didn't do at the time except to go to college or get married. Perhaps it explains why I divorced early, why I left a decent-paying job and started my own business, or why I founded Living Legends of Alexandria.
Ever since I was a kid, I've thought there might be a better way to do things and that I could find that way. The big difference between then and now is that I have less energy to make it happen.
Whether or not it explains why, I like Schumann's version of the middle child. I identify. I try harder.
1William Dell (c.1607–1669) was an English clergyman, Master of Gonville and Caius College, Cambridge, from 1649 to 1660, and prominent radical parliamentarian. en.wikipedia.org/wiki/William_Dell
Mosaic Artist/Photographer Nina Tisara is the Founder of Living Legends of Alexandria.
ICYMI: Alexandria Resident Col. Paris Davis, Medal of Honor Recipient, Honored by Community