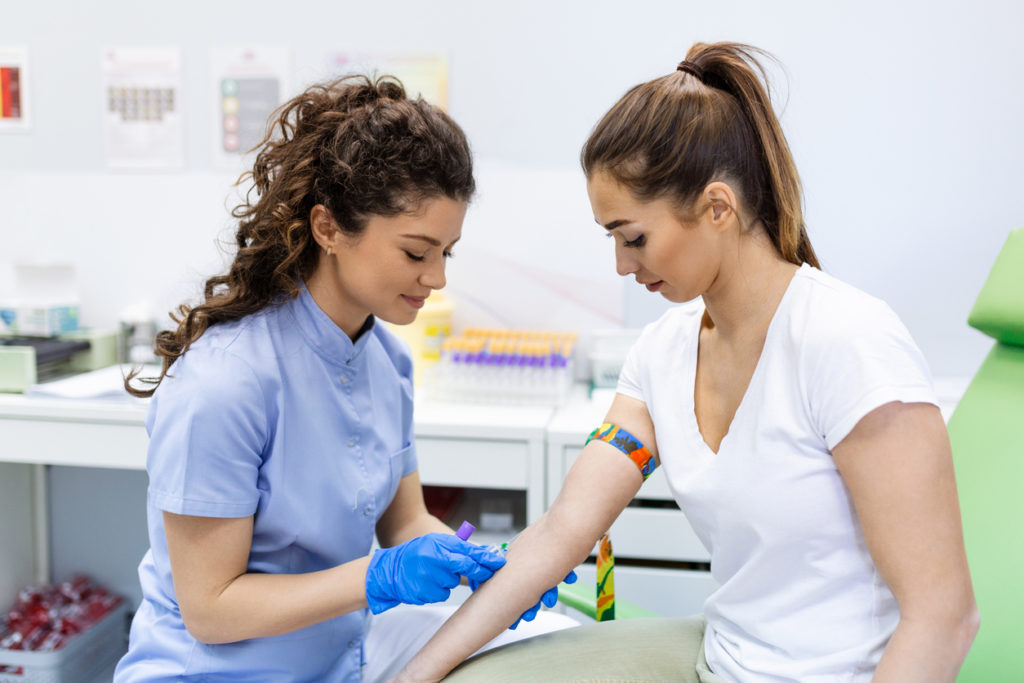 ALEXANDRIA, VA – Our community is currently experiencing a critical shortage of blood. There's no substitute for blood; it can only come from a volunteer blood donor. If you're eligible, join us and make a lifesaving donation.
Sign up to donate blood at the INOVA Blood Drive held at Good Shepherd Lutheran Church (100 West Luray Avenue), on Tuesday, July 18, from 2 pm – 6 pm. Schedule your appointment at
https://bit.ly/GSLC0718.
Donating blood is easy to do and makes a real difference!  Every donation has the potential to save the life of up to three patients in this local community.  Sign up to donate if you can!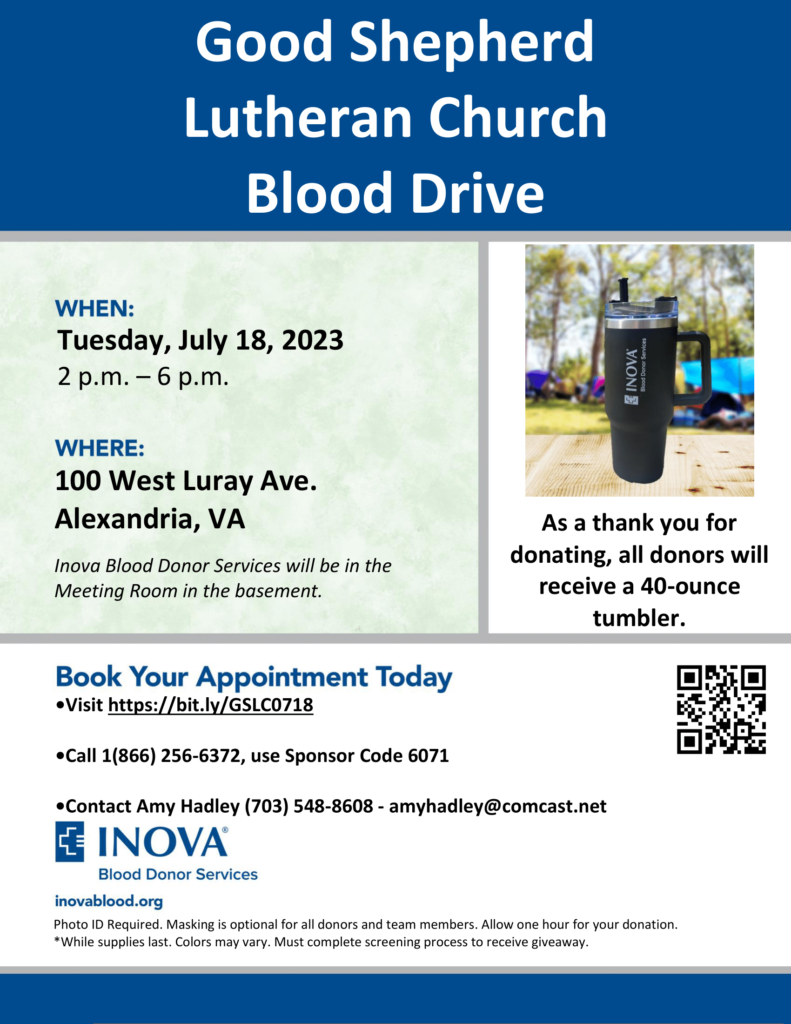 As a thank you for donating, all donors will receive a 40 ounce tumbler.
Please spread the word to your friends and neighbors. Contact Amy Hadley at
[email protected]
if you have any questions.