Community News
Alexandria's Morocco Day Celebration Comes to Market Square on July 16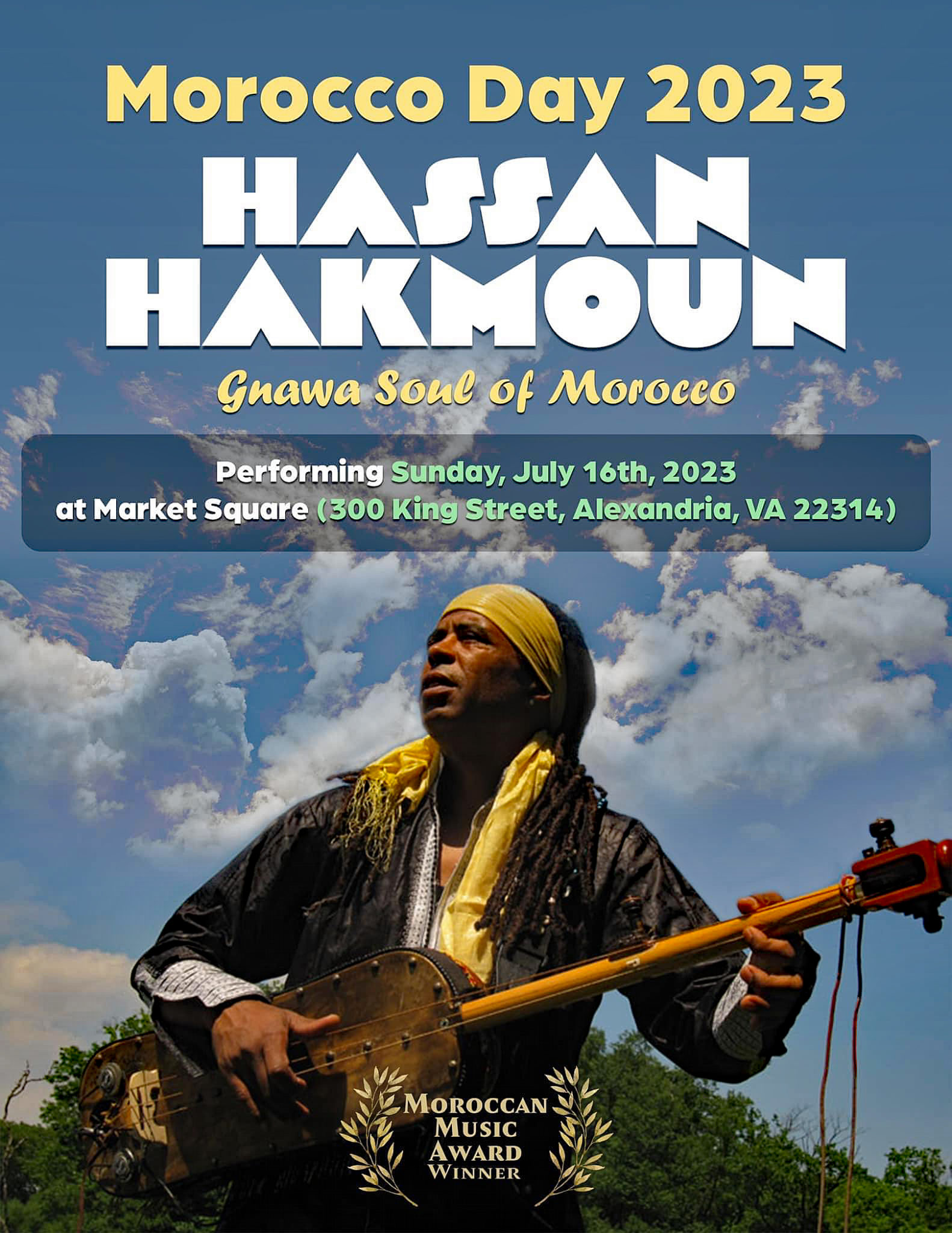 Alexandria, VA – On July 16, 2023, the exotic sounds and culinary aromas of Casablanca will fill the air in Alexandria's Market Square as the city celebrates Morocco Day. The festival will embrace the long relationship between the United States and Morocco and the Moroccan Americans who call Alexandria home. It will also honor Mayor Justin Wilson's recent proclamation that July 15, 2023, be officially observed as Morocco Day in Alexandria.
Morocco formally recognized the United States by signing a treaty of peace and friendship in 1786, a document that remains the longest unbroken relationship in U.S. history, according to the U.S. Department of State.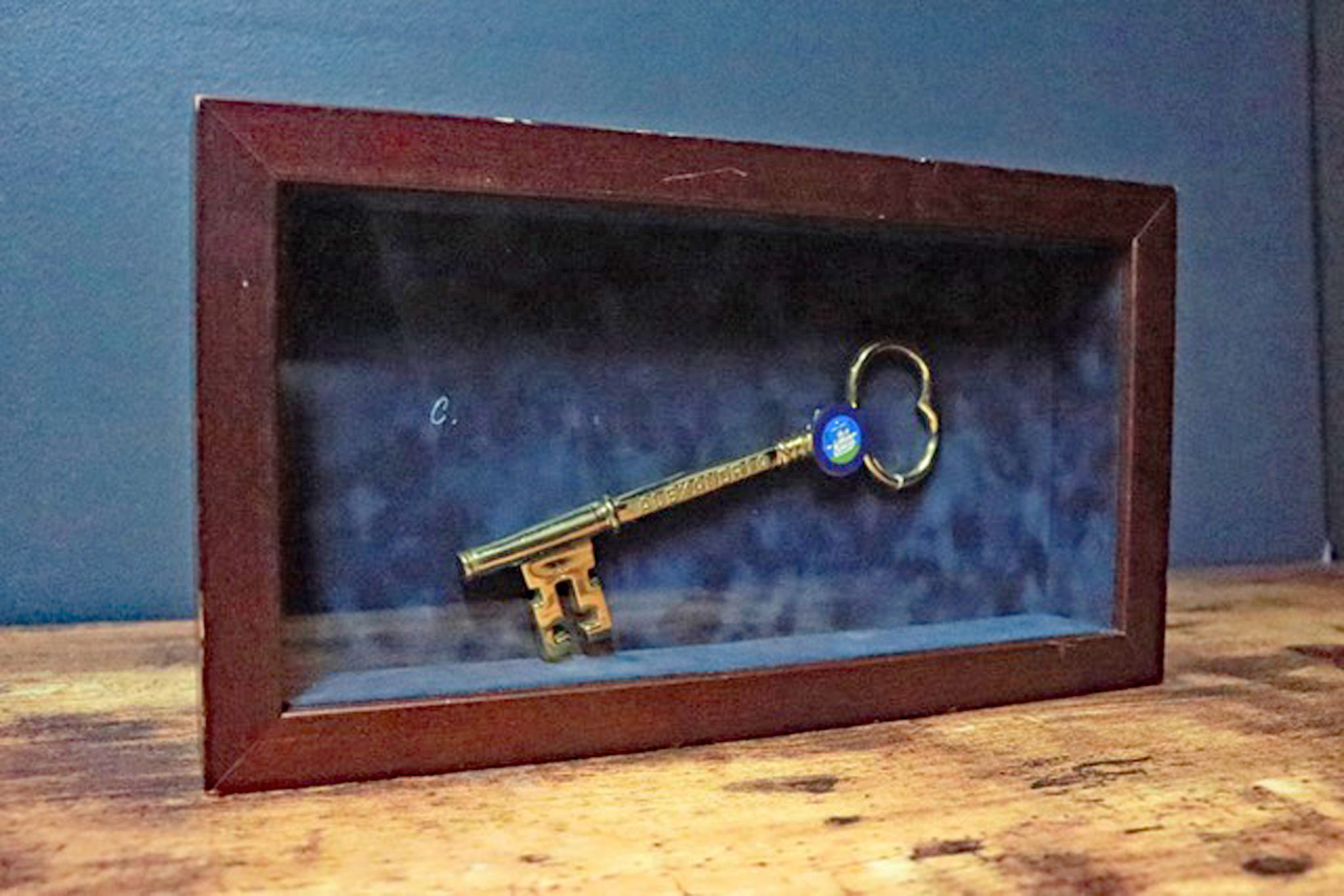 The festival is being organized by longtime Alexandria resident Mohamed El Hajjam, the president and founder of the Alexandria-based Moroccan American Network. According to El Hajjam, approximately 3000 Moroccan Americans reside in Alexandria.
The Moroccan American Network was founded to promote business and cultural events among the Moroccan community. "The network is designed to change how immigrants are viewed," said El Hajjam. "Moroccan Americans are honored to live and do business in the City of Alexandria. They are loyal and want to contribute to the community." In 2014, Mr. Elhajjam received a Key to the City of Alexandria from then-Mayor William Euille.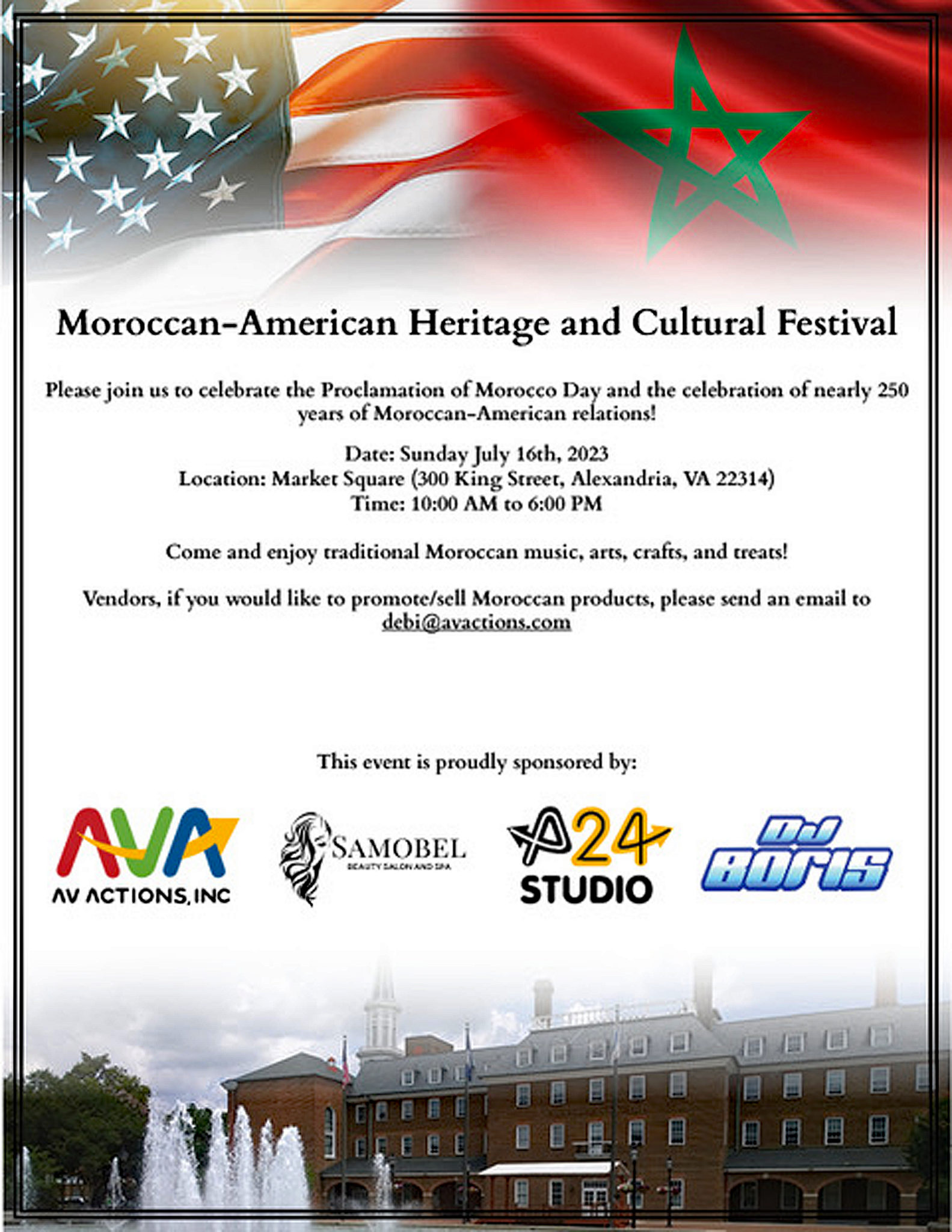 The Morocco Day festival will include local vendors providing tasty Moroccan dishes and local artisans displaying arts and crafts. DJ Boris and Hassan Hakmoun will be on hand to provide the music. Hakmoun specializes in Gnawa music, a musical style that focuses on Moroccan religious songs and rhythms. See more info on Eventbrite.
ICYMI: High Jinks and Hilarity With an All-Black Cast in 'The Nacirema Society' at The Little Theatre of Alexandria