Pets
Pawfectly Delicious Dog Treats Are Made with Love for Your Four-Legged Friends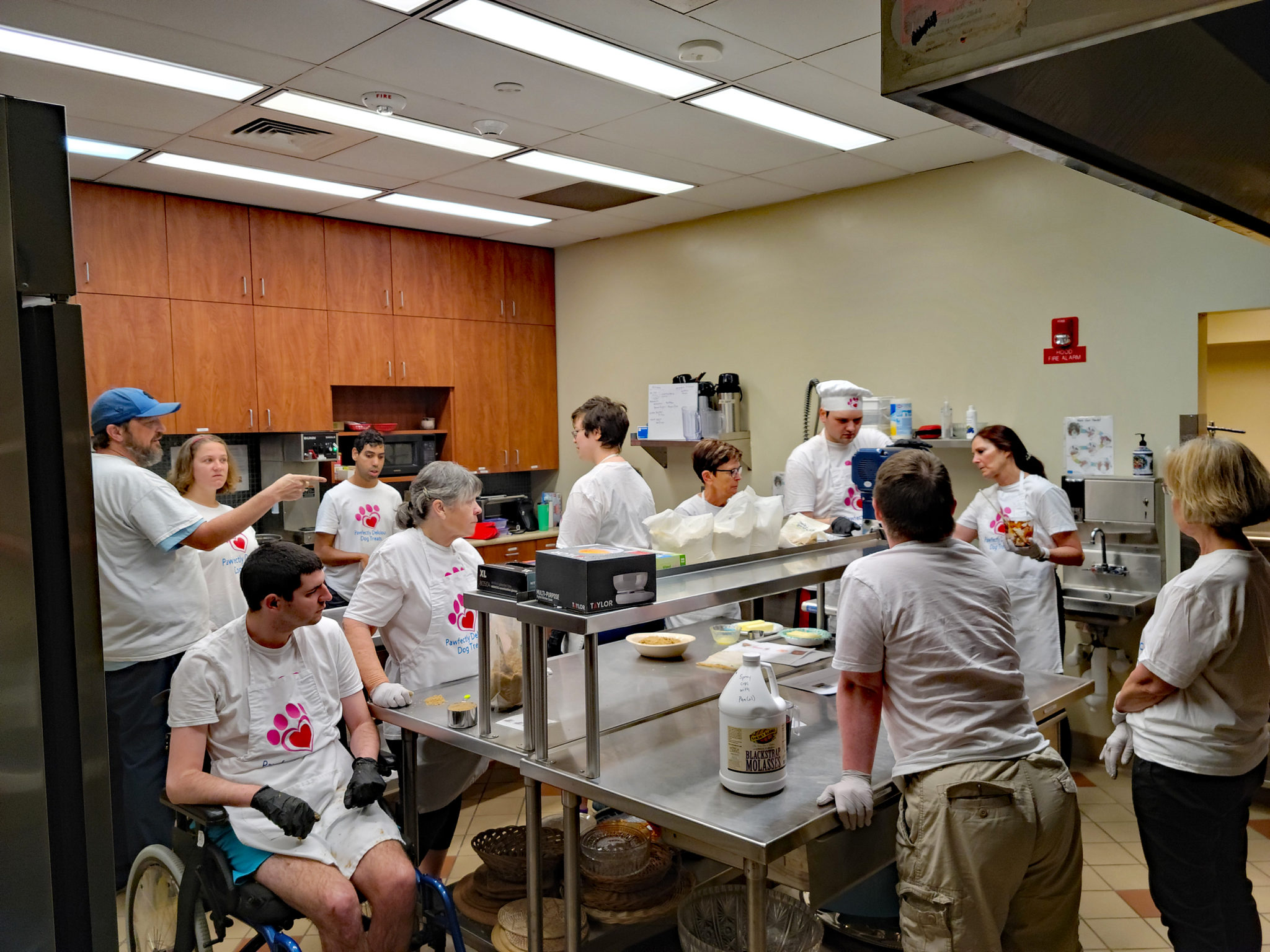 Alexandria, VA – Anne Tuccillo fully understands and appreciates the phrase "necessity is the mother of invention." When her son Bryan, who has Mitochondrial Disease, a degenerative neurological condition, was aging out of special education services within his school district, Anne wondered how he was going to find meaningful employment.
"My friend Holly knew Bryan very well, and we were commiserating about what Bryan would do," said Anne. "Holly said I should consider building a business and letting him work at it. Holly made these amazing ginger cookies that she warned me that dogs also loved. One day, she said, 'How about using the ginger cookie recipe to make dog treats, and Bryan can sell them?'"
Those conversations and that idea led to Pawfectly Delicious Dog Treats, an Alexandria-based not-for-profit with twin missions. To provide young adults with disabilities the opportunity to engage in meaningful work and job training in an inclusive environment that celebrates their varying talents and connects them with the community. And to make amazing natural dog treats. Mission accomplished.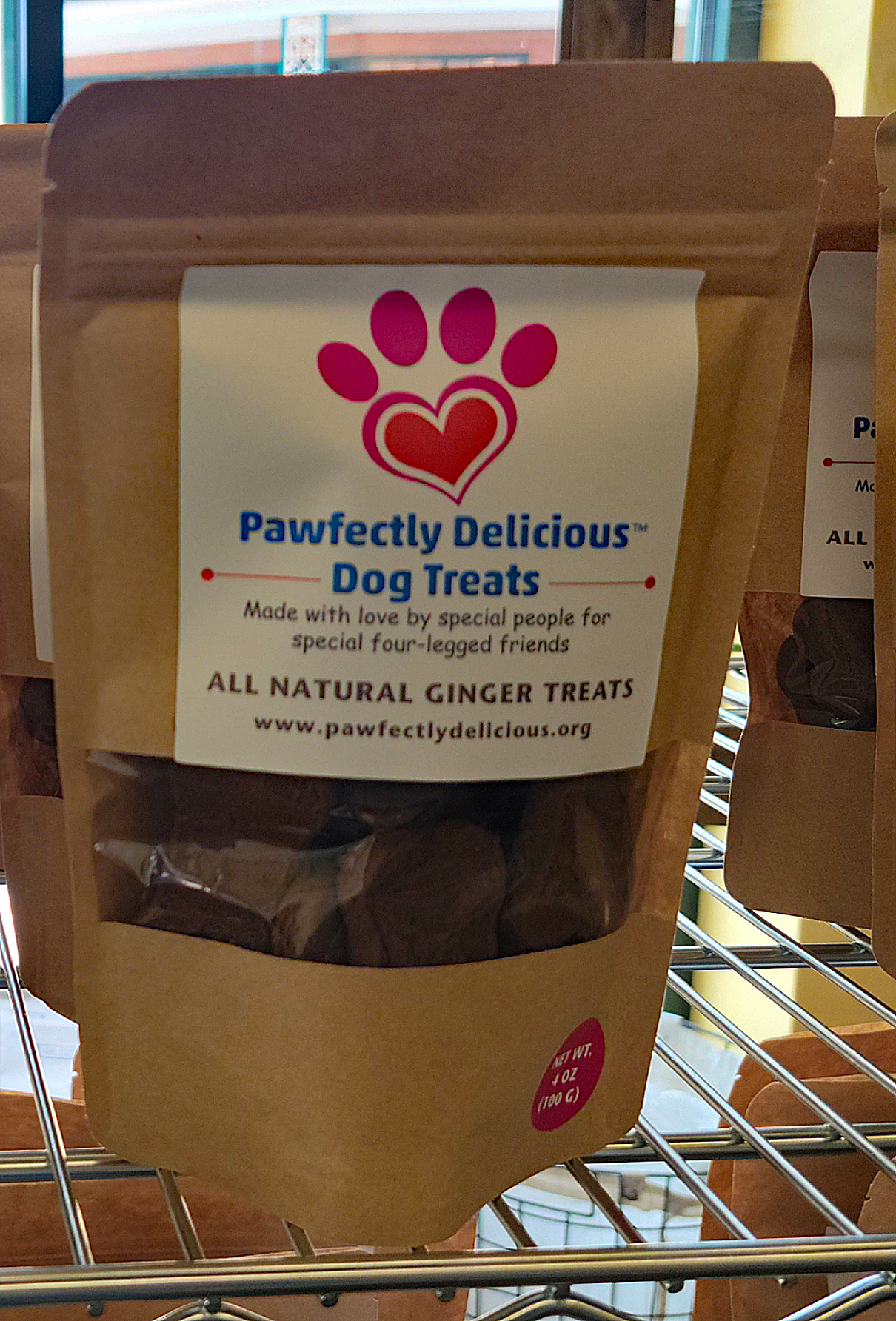 "We've been selling them for a couple of years," said Chris Gabriel, one of the owners of Nature's Nibbles on Fort Hunt Road, which has been repeatedly voted Alexandria Zebra Readers' Choice Best Pet Food Store. "We love that they are a local business, and we believe in the mission. And dogs love the treats." Jasper Thomson, a customer at Nature's Nibbles, added that he appreciated the all-natural ingredients compared to typical dog treats filled with preservatives.
In addition to offering owners the opportunity to feed their dogs all-natural treats, Pawfectly Delicious Dog Treats is a shining example that people with disabilities can be an important and valuable part of the workforce. According to the Department of Labor, the employment rate for persons with disabilities is a fraction of that for persons without disabilities. And even when persons with disabilities find work, they are often underpaid: a recent study found that American workers with disabilities earned an average of 74 cents for every $1 made by non-disabled workers in 2020.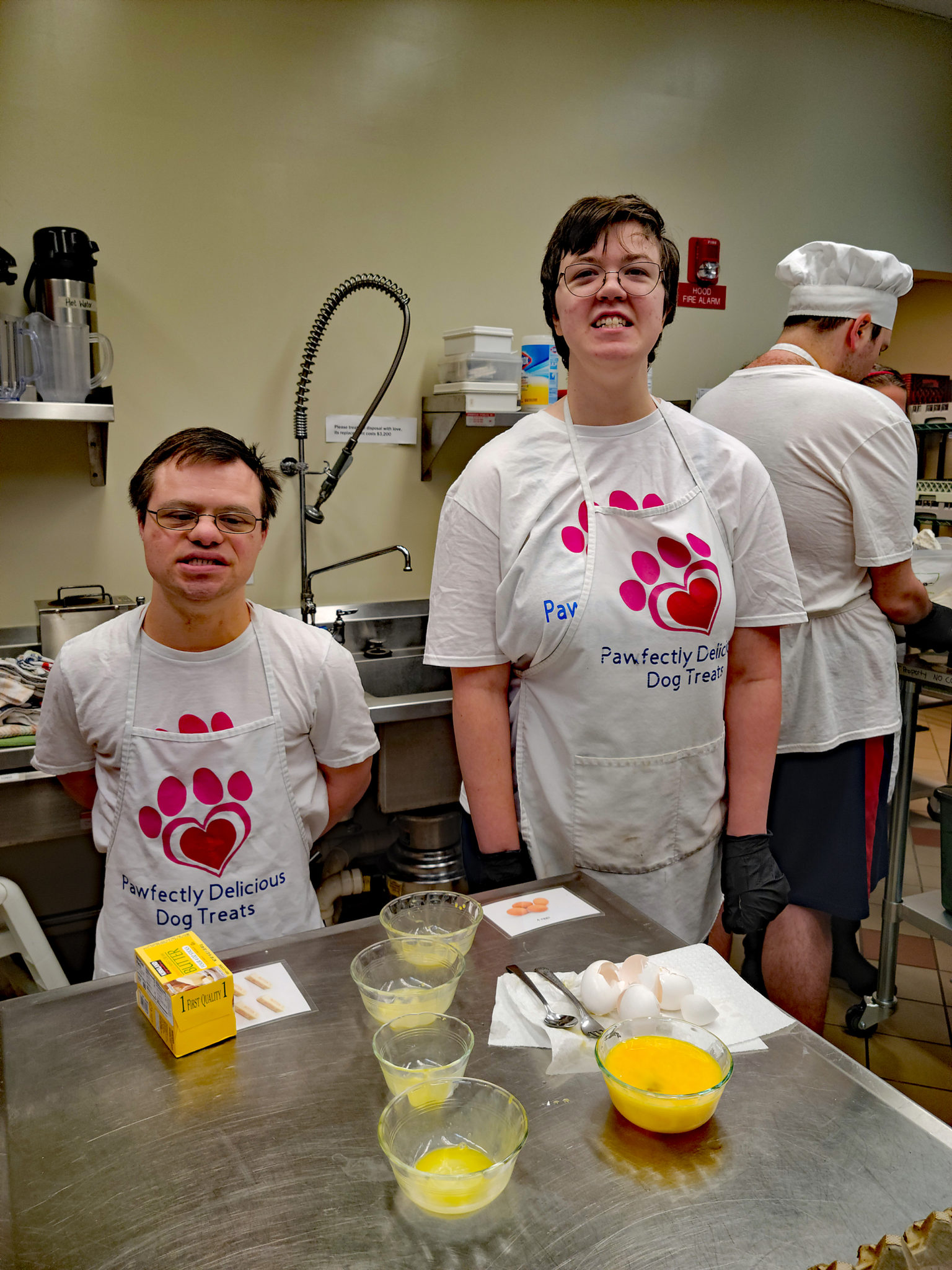 Anne said employers ignore a valuable resource when they overlook persons with disabilities: "They have so much to offer. Their talents and their abilities. They want to feel included. We've been able to create and offer them an inclusive work environment that celebrates their talents and uniqueness. Our employees are reliable. They do what they're told. They never complain. The larger workforce would benefit from having them join their workforce."
Bryan Tuccillo remains involved in the business as its co-founder and the self-appointed director of marketing. "Bryan loves to talk about the business and the treats to anyone he meets," said Anne. "Although he has difficulty standing and with his vision, he works in the kitchen with a volunteer to cut out treats. He's a very motivated individual and has always been my inspiration for almost everything I do because he's just a really good human being."
In addition to Anne and Bryan, the family's nine-year-old Whoodle played an integral role in the development of the business. "Mr. Friday was and is our official treat tester," Anne explained. "We got him a little before we launched the company. As a result, there were many treat batches that Mr. Friday had to sample for us."
Pawfectly Delicious Dog Treats remain ginger-based, which has anti-inflammatory properties and should not harm dog stomachs. Additionally, the treats are "human grade," meaning they can be consumed by kids (or adults).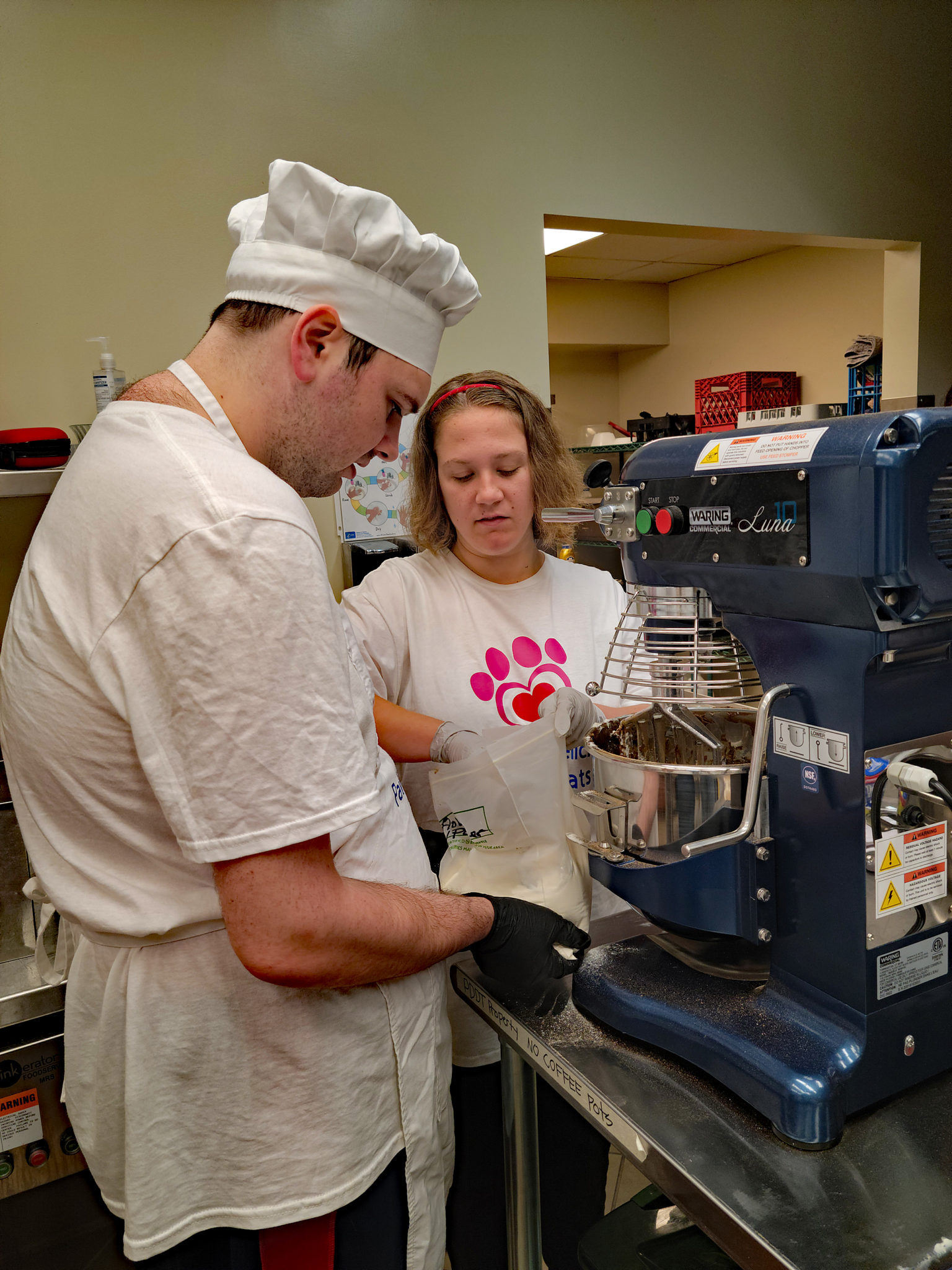 Pawfectly Delicious Dog Treats employs eight people with disabilities: four who work in the kitchen, rolling out the dough and cutting it into shapes, and a separate four-person packing team that fulfills orders (neither Anne nor Bryan takes a salary). While students in a culinary arts vocational program for differently abled adults at Pulley Career Center make the dough during the school year, the Pawfectly Delicious staff make it themselves during the summer months.
As such, they gathered in the kitchen of St. Luke's Episcopal Church in Fort Hunt on a recent Thursday. Students worked at different stations where they separated eggs, softened butter, measured brown sugar and molasses, and mixed the ingredients in a large commercial mixer into a dark brown ginger dough, all under the watchful eye of Anne and other adults.
Anne's greatest joy comes from seeing young men and women making meaningful contributions despite their disabilities: "I always tell people: what we do is make dog treats. But we do it to give this community of people who work for us a sense of meaning, purpose, and a job that pays. The treats are the means to the end. To see how much pride and joy the young men and women have when they are given the opportunity to get paid for a job well done. It's the best feeling in the world."
Pawfectly Delicious Dog Treats are available at a variety of local businesses, including Barkhaus, Barkley Square, Fontaine Café, Grape & Bean, From Head to Tail grooming spa, Made in ALX, Nature's Nibbles, and Whole Dogz. Further, treats are provided to guests with dogs at the Pendry Hotel. They are also available for individual purchase or through a subscription at pawfectlydelicious.org/shop. In addition to the ginger dog treats available year-round, Pawfectly Delicious produces specialty cookies around holidays and for special events, including birthdays.