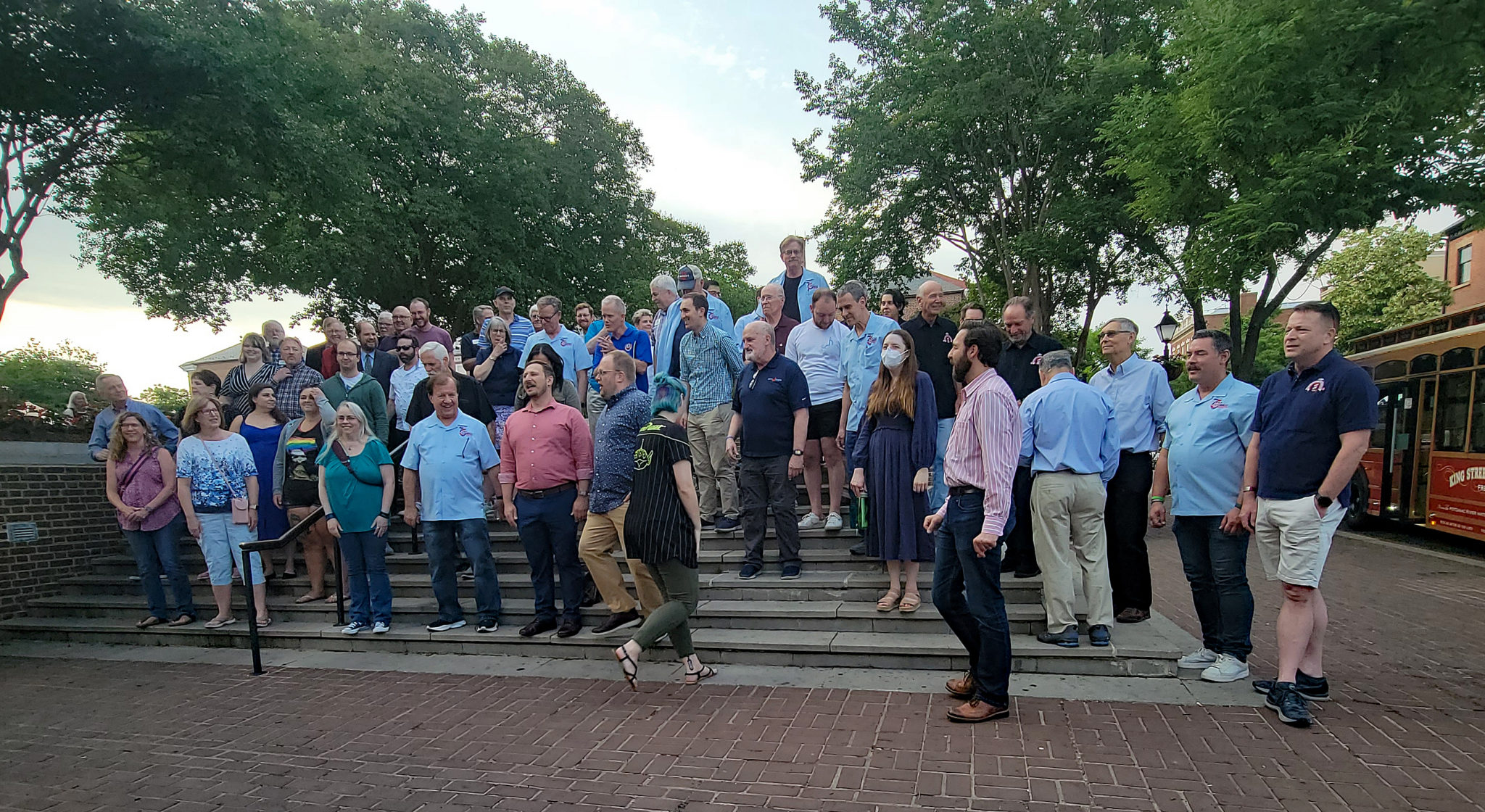 Alexandria, VA – The Alexandria Harmonizers enlivened City Hall last Tuesday with their performance of "Why We Sing." In a room packed with singers from the group, councilmembers and attendees alike picked up their phones to record the occasion.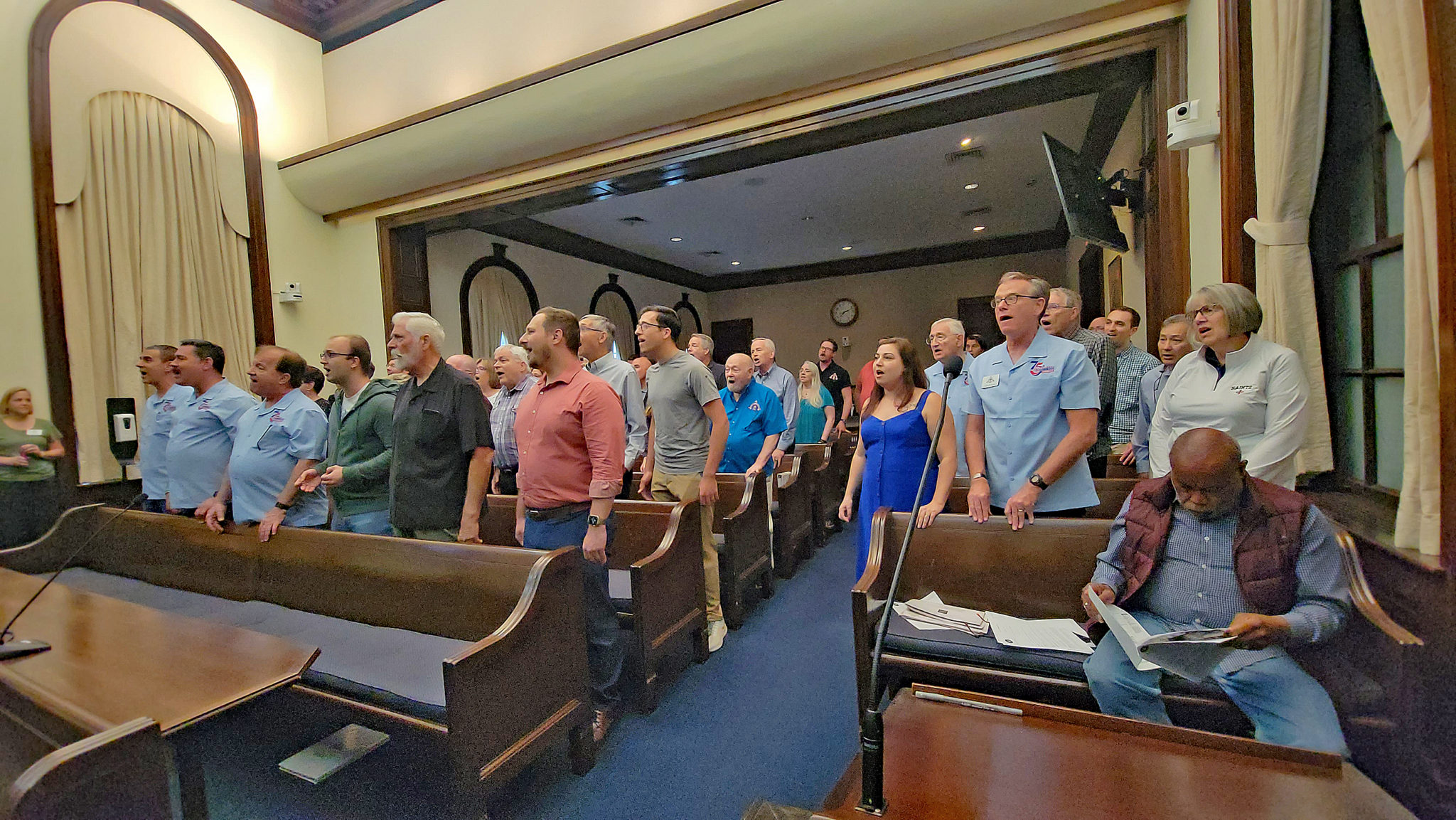 The group came to the Alexandria City Council as they were being recognized with a mayoral proclamation celebrating their 75th anniversary. Councilmember Sarah Bagley presented it on the council's behalf.
Established on June 19, 1948, the Alexandria Harmonizers "have represented Alexandria while winning twenty medals at international competitions, including four first-place gold medals, and performing at Wolf Trap, the Kennedy Center, Strathmore Music Center, the White House, the U.S. Supreme Court, and Carnegie Hall, as well as in China, France, Germany, and Canada," according to the proclamation.
"That was amazing and beautiful. As ambassadors for the City of Alexandria," says Mayor Justin Wilson, "this is what you bring to our community all year long and around the world."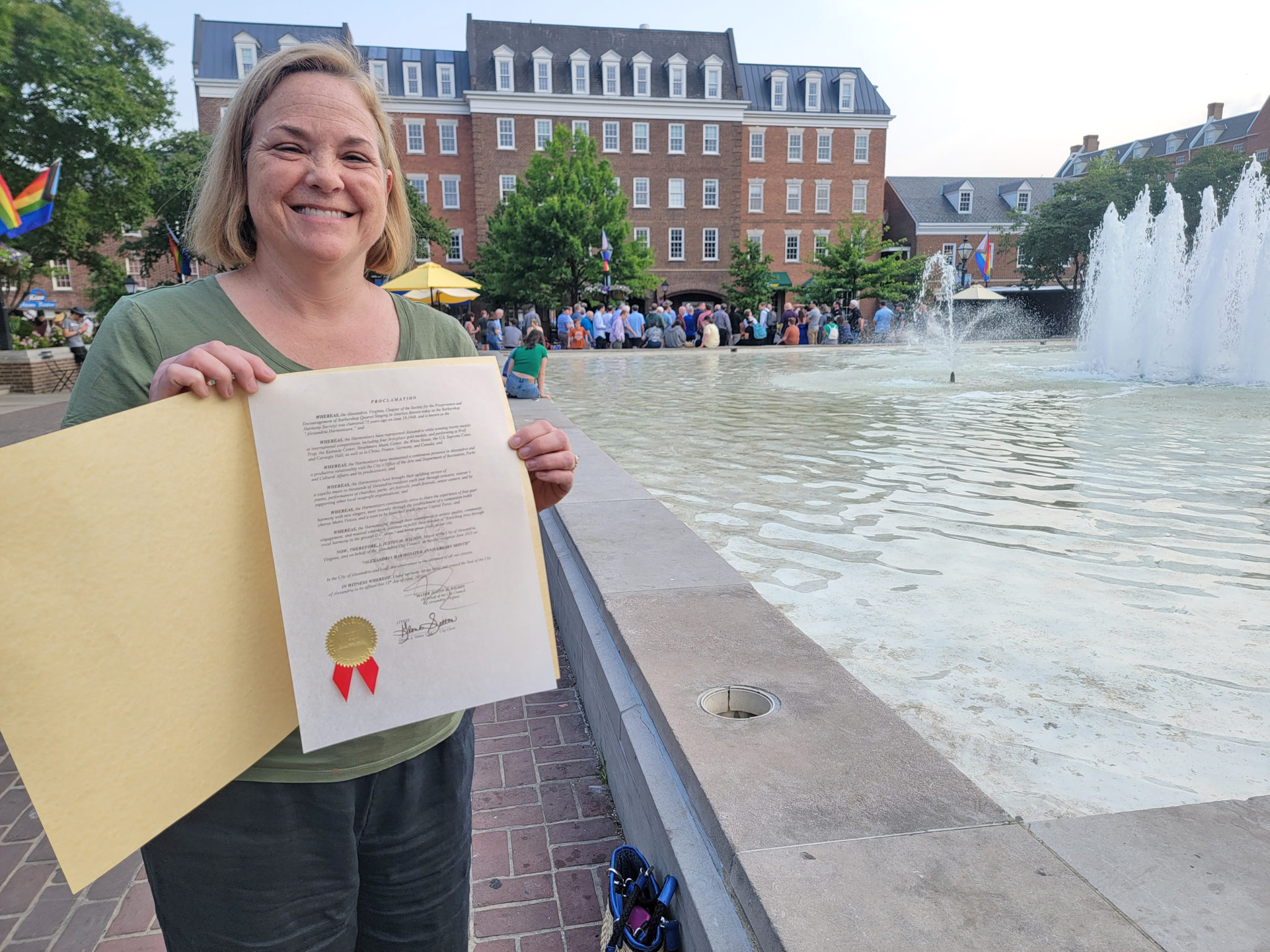 Alexandria Harmonizers General Manager Susan Fitzpatrick voiced her appreciation for the council's recognition of the group. "I think it's wonderful," says Fitzpatrick. "I think what they've said is true. I've only been with the Harmonizers for a year, but they've had 75 years representing Alexandria. They've done a lot of international traveling, a lot of shows, so they do try very hard to be ambassadors for the city."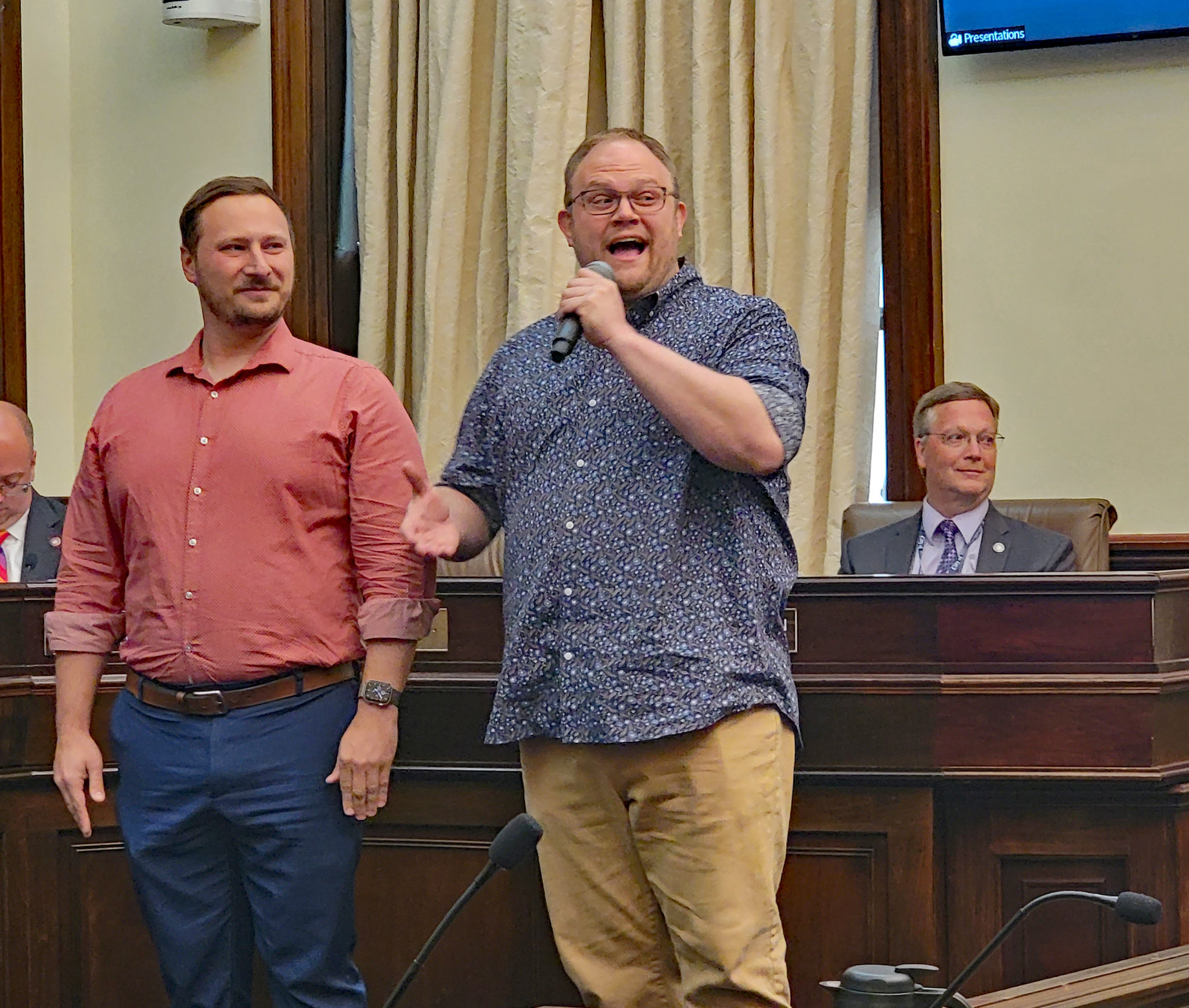 Fitzpatrick praised the dedication of the group members. "They rehearse every Tuesday night or at least most Tuesday nights," says Fitzpatrick, "at the Scottish Rite temple on Braddock road, and they're open auditions, so we invite anyone interested to come."
Joe Cerutti, the group's artistic director, echoed Fitzpatrick's sentiment. Having served in the role since his early twenties, he said the group took on an enormous risk when they got him on board. Cerutti is immensely grateful for having been a part of the Harmonizers for so long. He added that the group plans to perform more this year, including the 75th-anniversary show at Schlesinger Concert Hall on September 9.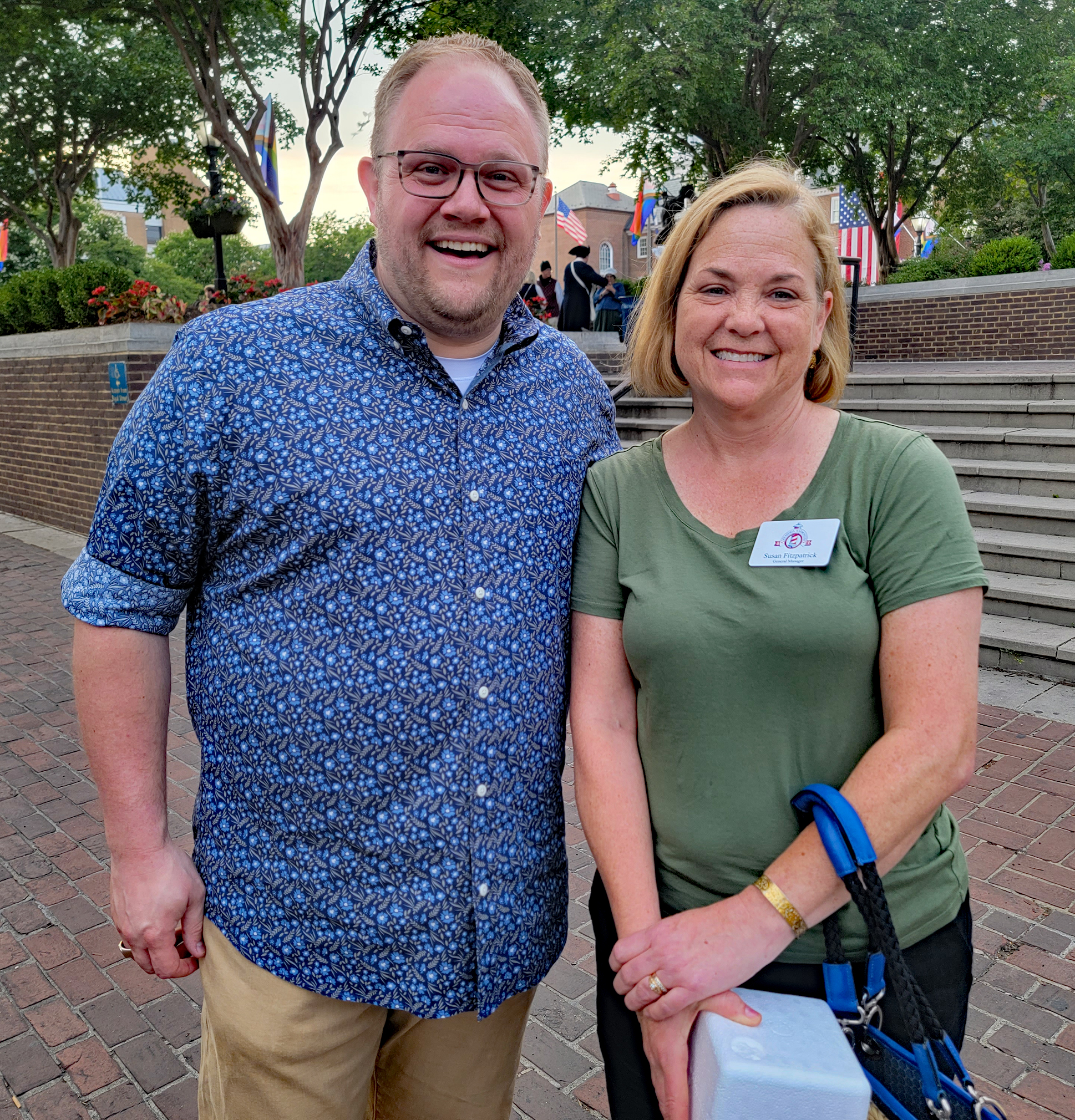 The Harmonizers finished the event by singing "Why We Sing" one more time outside City Hall. "I just wanna point out you just made the two lawyers cry," says Bagley. "Really, that was beautiful."
ICYMI: 898 Alexandria City High School Grads Participate in June 3 Commencement Ceremony