Mount Vernon Matters
Critical Illness Recovery Hospital Opens Within Inova Mt. Vernon Hospital, the First of Its Kind in the Area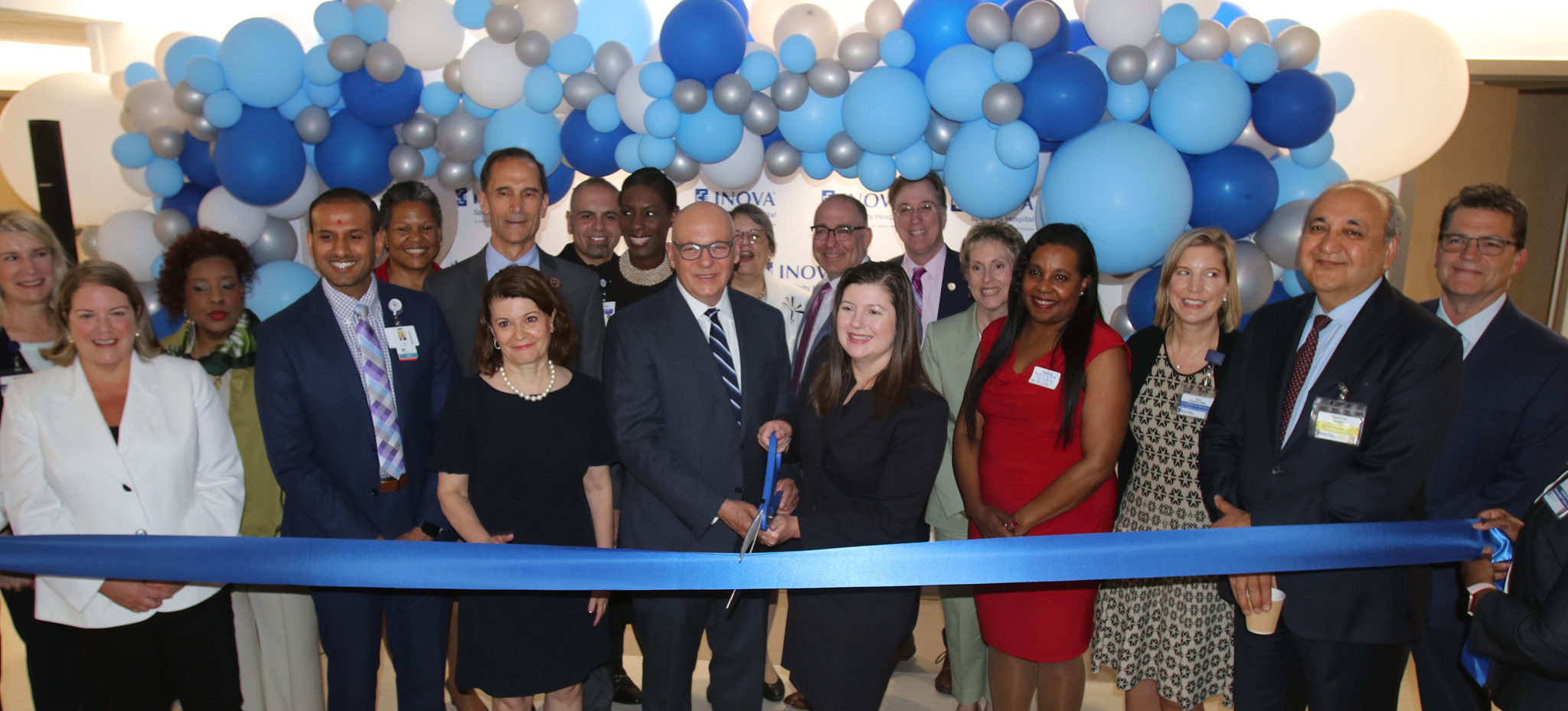 Alexandria, VA – On May 16, in the second major milestone for Inova Mount Vernon Hospital in a matter of weeks, Inova Health System announced the grand opening of its new Select Speciality Hospital located within IMVH.
The 32-bed Critical Illness Recovery Hospital (CIRH), a joint venture between Inova and Select Medical, is the first in Northern Virginia. CIRH offers specialized treatment for critically ill patients who require an extended stay but no longer need intensive care in an acute care hospital.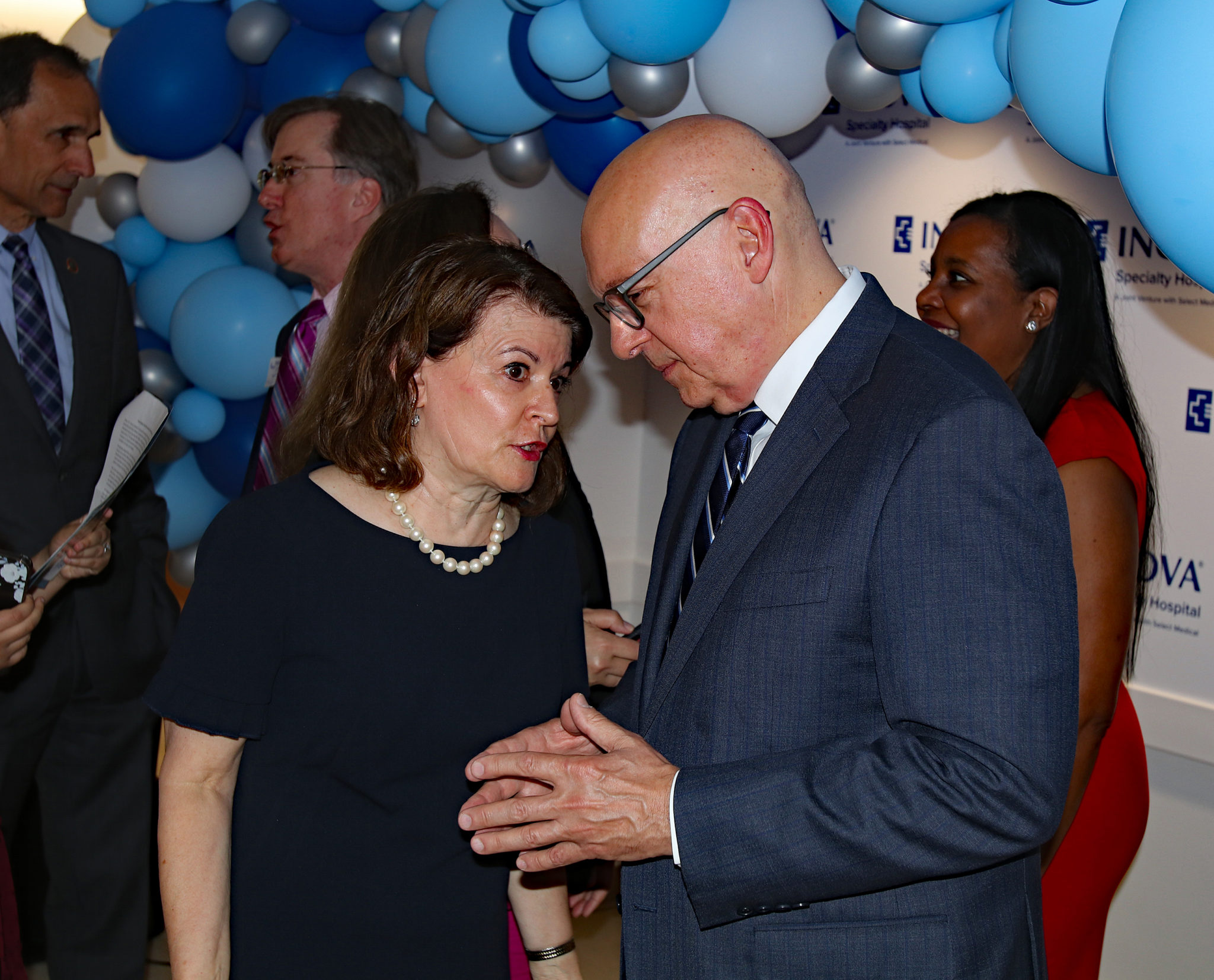 In attendance at the ribbon-cutting ceremony were Inova President and CEO Stephen Jones, MD; Karan Patal, interim CEO of Inova Speciality Hospital; Del. Paul Krizek (D-44th); State Sen. Barbara Favola (D-31st); Mount Vernon District Supervisor Dan Storck; and other elected officials and guests.
Patel described the new specialized facility as "a hospital within a hospital" where patients work to regain their ability to speak, eat, and even breathe as they work toward their long-term goal of leaving the hospital and successfully returning to their family and community.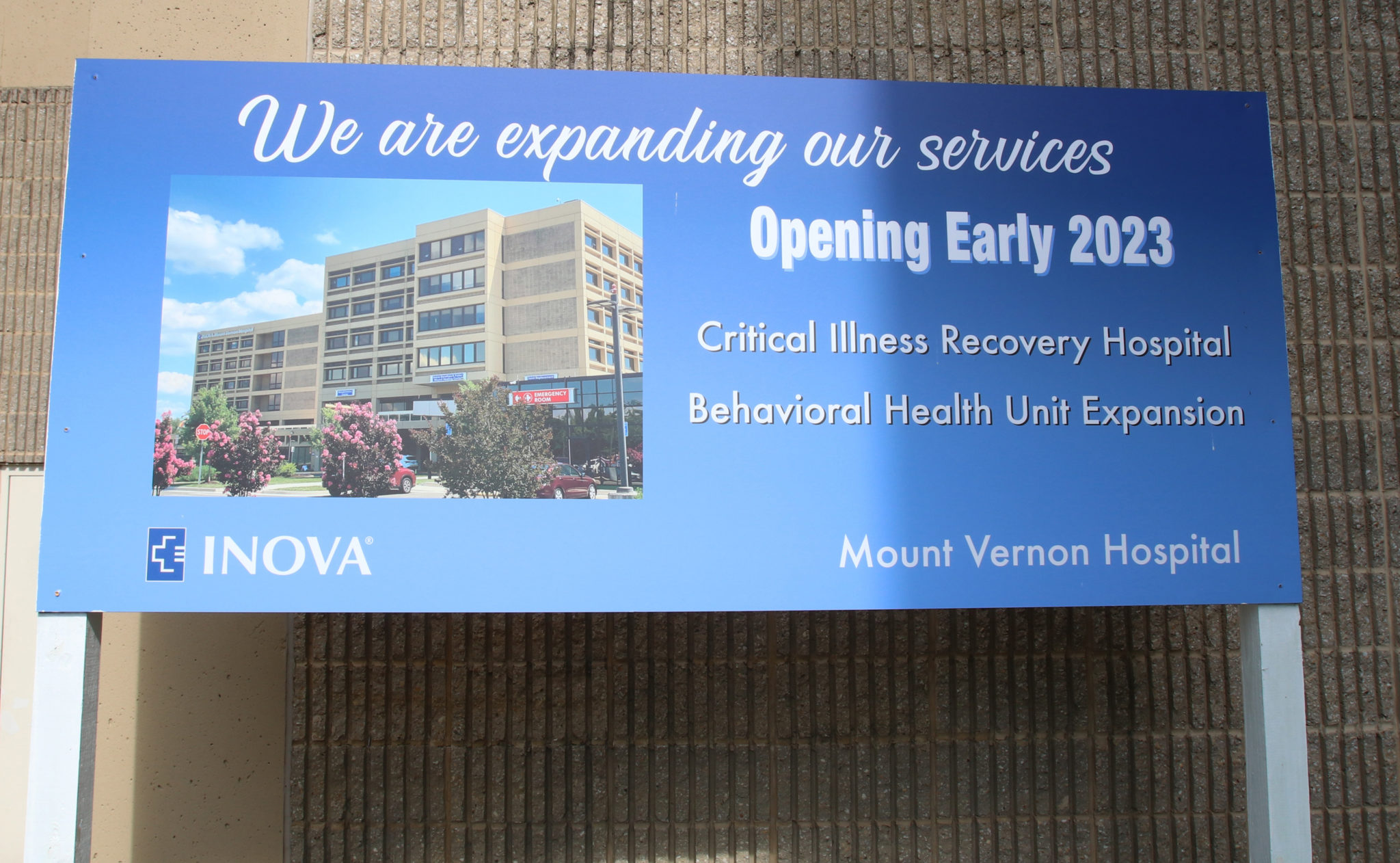 In his remarks, Krizek noted, "Inova Mount Vernon Hospital has been a cornerstone of our community for nearly 50 years, providing exceptional care, excellent job opportunities, and economic vitality.
"In partnering with Select Medical to bring the Critical Illness Recovery Hospital to our community, more people here and beyond can receive the right care, at the right time, close to home," Krizek said.
"The investment and leadership in Inova Mount Vernon Hospital in recent years has put our community hospital on a new path to serve as a regional leader while at the same time not losing its roots — first and foremost caring for our neighbors here in our community."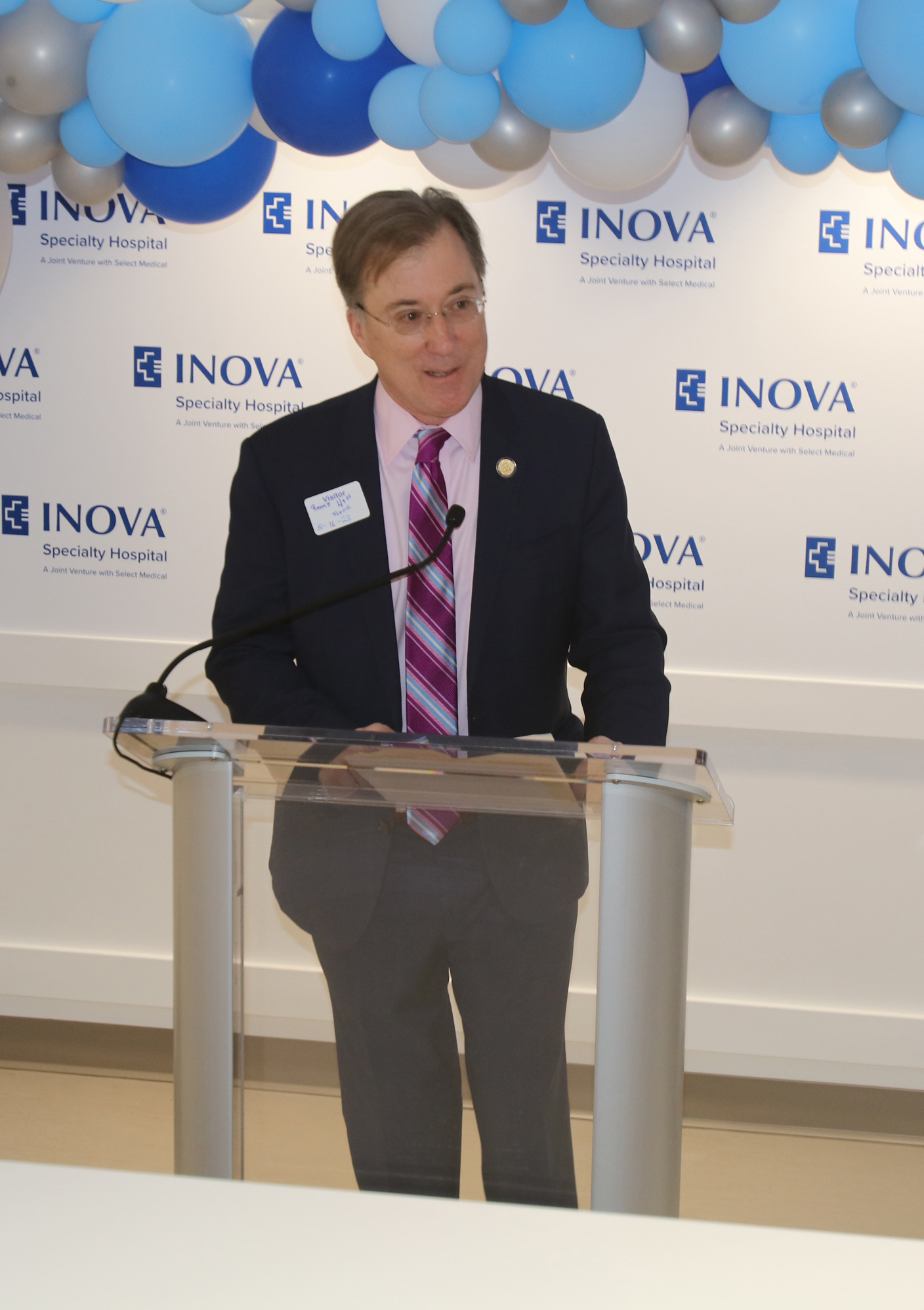 Storck, on behalf of the entire board of supervisors and Chairman Jeff McKay, said he was pleased to once again have the opportunity to celebrate the impact IMVH is making in the community.
That recent investment, Storck said, amounts to some $40 million, and "I'm okay with that," and added that it is this commitment by Inova to IMVH "that is keeping this hospital alive."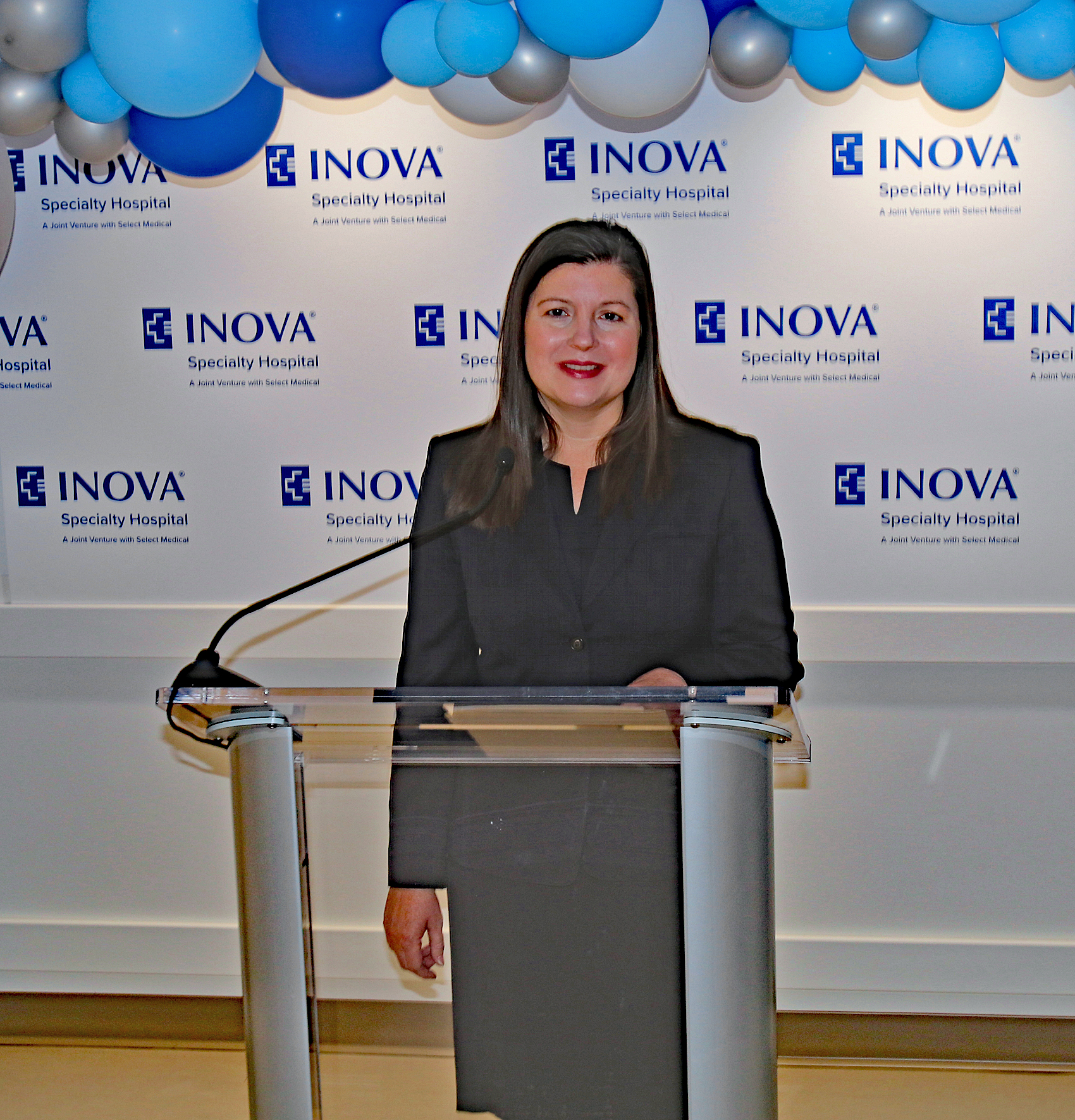 As for Jones, who commented at the hospital's behavioral health unit expansion just a couple of weeks ago that he loves attending ribbon-cutting ceremonies, his feelings could be summed up in five words: "It is a big deal. We need long-term care specially targeted to local needs." He noted that previously, patients needing the type of care now offered at IMVH had to travel as far as Richmond or out of state. "No more."
The new Inova Select Speciality Hospital cares for individuals with needs that include post-ICU patients recovering from chronic, critical illnesses such as infectious diseases, surgical complications, and conditions including orthopedic, wound care, or post-trauma.