Foodie Newz
Dolce & Bean Spreads Kindness and European Desserts on Mt. Vernon Avenue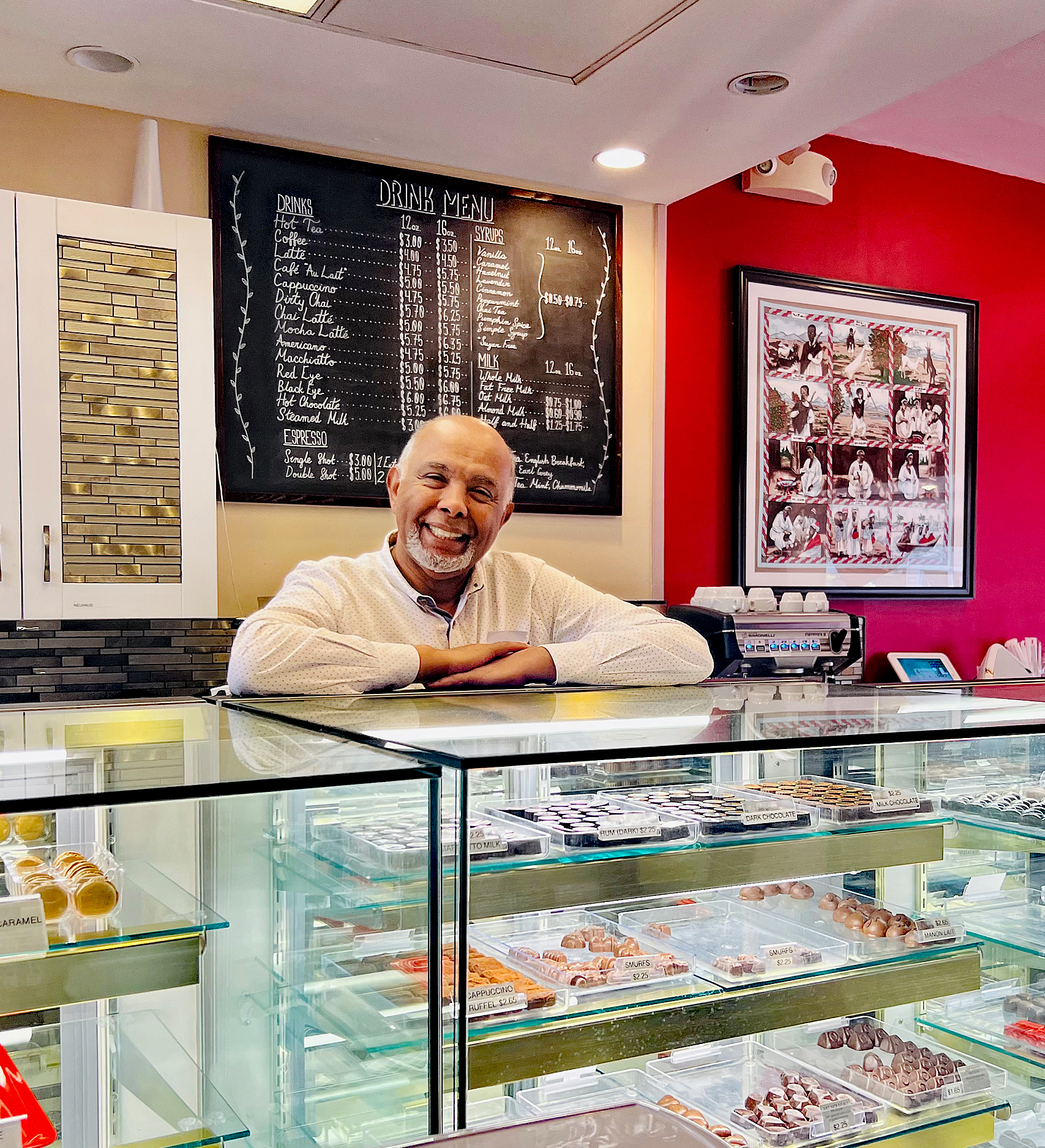 By Ashley R. Wood
Alexandria, VA – Six years ago, then-Alexandria Mayor Allison Silberberg cut the ribbon at the grand opening of Dolce & Bean, a European dessert shop owned by Petros Grebre-Egziabher at 2003 Mt. Vernon Ave.
With the childlike feel of Roald Dahl's classic movie Willy Wonka and The Chocolate Factory, Dolce & Bean works to spread kindness throughout the community. Dolce, the Italian name for sweet and soft, serves favorite desserts to local families while building lasting relationships. With Neuhaus Belgian Chocolates, French-made macarons, hot and cold lattes, and other pastries and drinks, Dolce & Bean has created a tradition for the neighborhood kids who come in for "dessert before dinner." The entire family will enjoy the sweet and soft Gelato made by award-winning Italian Chef Gianluigi.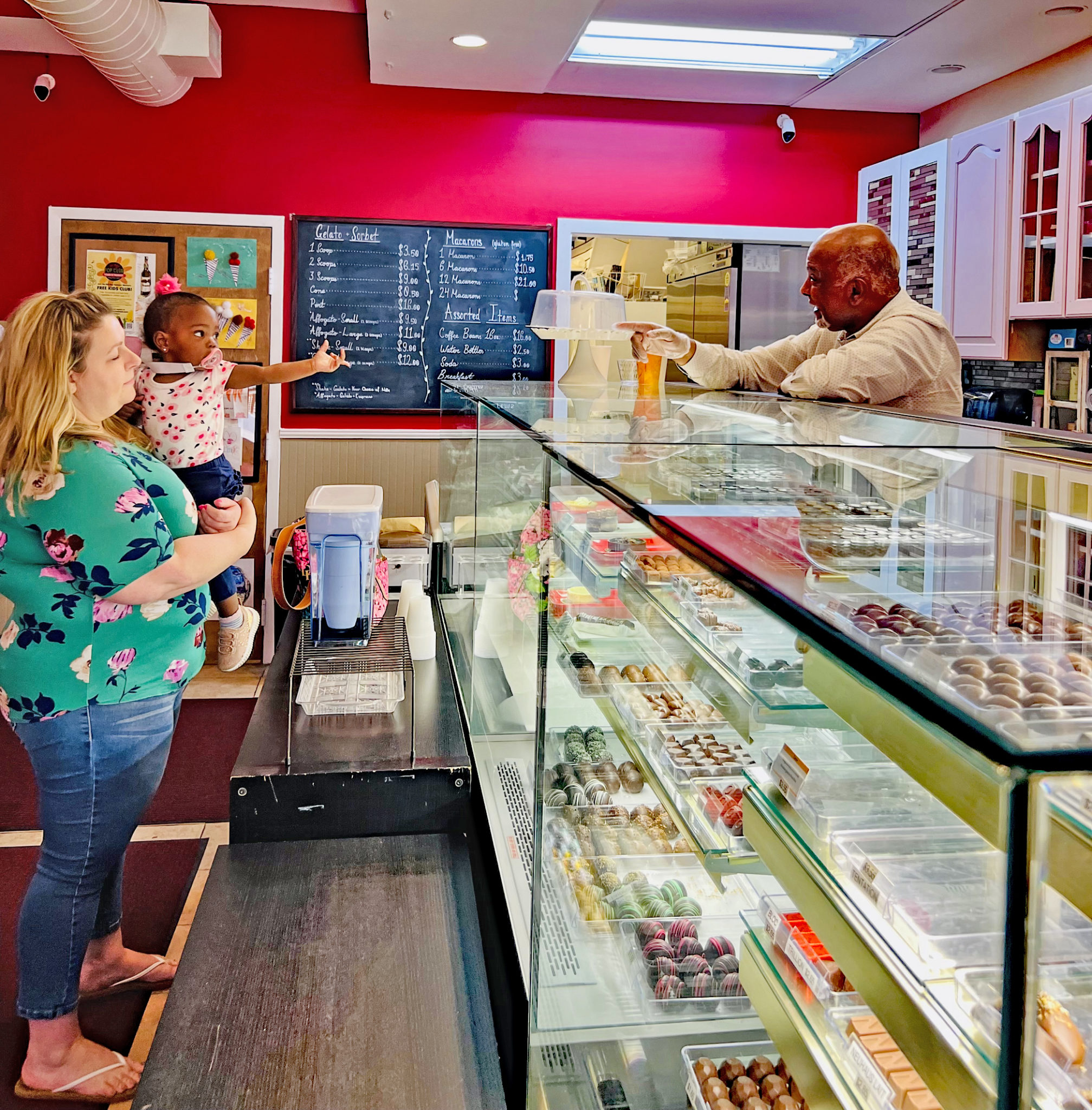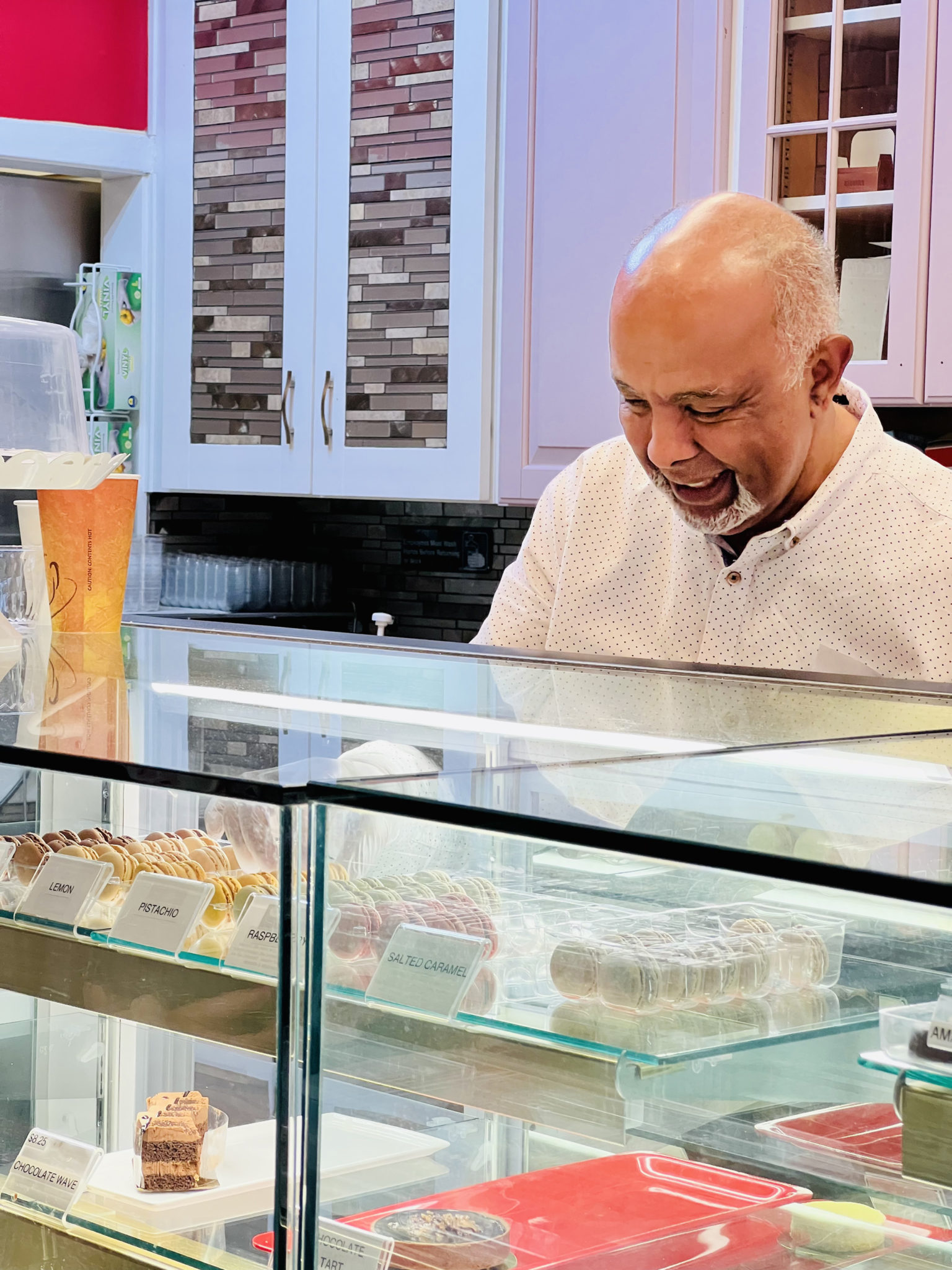 Petros Grebre-Egziabher was born in Cairo, Egypt, and raised in Ethiopia, the son of Christian parents. As a boy, Petros learned essential values at home: respect your elders, sacrifice, work hard, and serve others. He brought these to the University of Minnesota to major in French Literature.
Mr. Petros lived in the U.S. for years, then returned to Ethiopia early this century. He says Ethiopia has changed from "the Ethiopia I grew up in. Ethiopia right now is very different, different generations." While he saw improvement in the economy, some cultural things had disappeared, referring to the origin of the Ethiopian coffee trade as displayed on the wall of the dessert shop.
Mr. Petros' good friend and neighbor Linda Johnson, owner of The Purple Goose, a Children's Boutique next door, was a key player in making Dolce & Bean a reality. As he and his then-wife brainstormed about opening a business, Linda told them the location on Mt. Vernon Avenue, formerly an ice cream polar, was available. It didn't take long for Mr. Petros to make a mark in the community. In 2021 he won The Heart of Del Ray, an award given to the business representing the heart and soul of the community.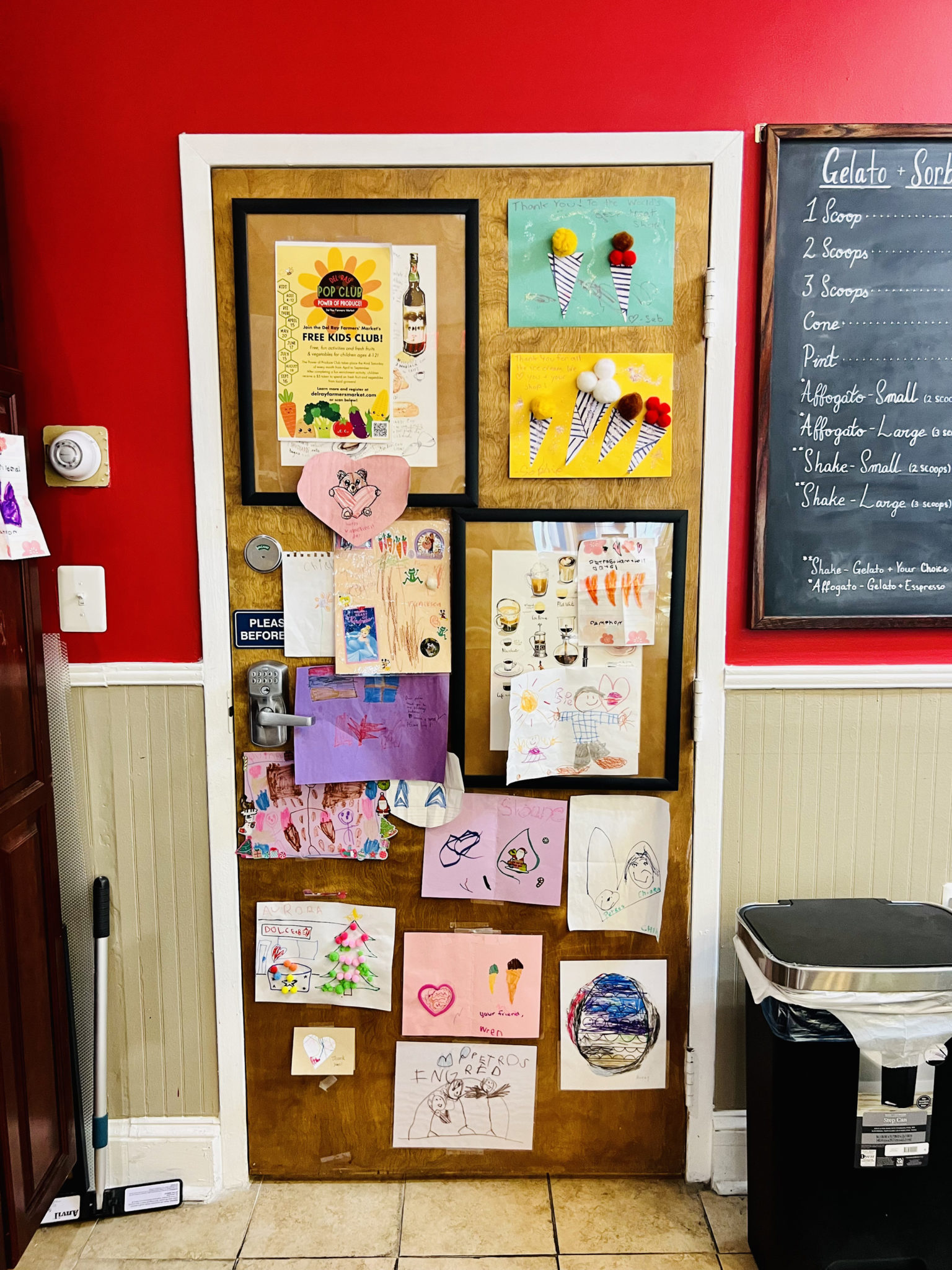 Mr. Petros values relationships with mentors, neighbors, and his landlord Dennis Reeder, who was a tremendous help during the Covid-19 pandemic. Reeder supported the business and was flexible with lease payments when Mr. Petros had to limit hours of operation as traffic slowed during the pandemic. "(Dennis) was very supportive during that time," he says, "I really owe him."
With help from his Belgian suppliers Marc and Meg Oremiatzki, Mr. Petros learned the dessert business, from presentation to attracting customers, reducing waste, and developing supplier relationships. "I am still a student," he says and expresses gratitude to his coaches because the help he's received has enabled him to stay optimistic in business and life. "Because of the valleys I've gone through and struggled with, I know hope will pull you to the next station, little by little, until you start to climb."
With six years in the neighborhood, Mr. Petros finds joy in building relationships with his customers, spending leisure time with friends and family, and enjoying a nice meal and a relaxing evening. "It doesn't take a lot to be content. In life, there are more valleys than peaks. You have to be ready for it. You get to appreciate the peaks instead of taking them for granted."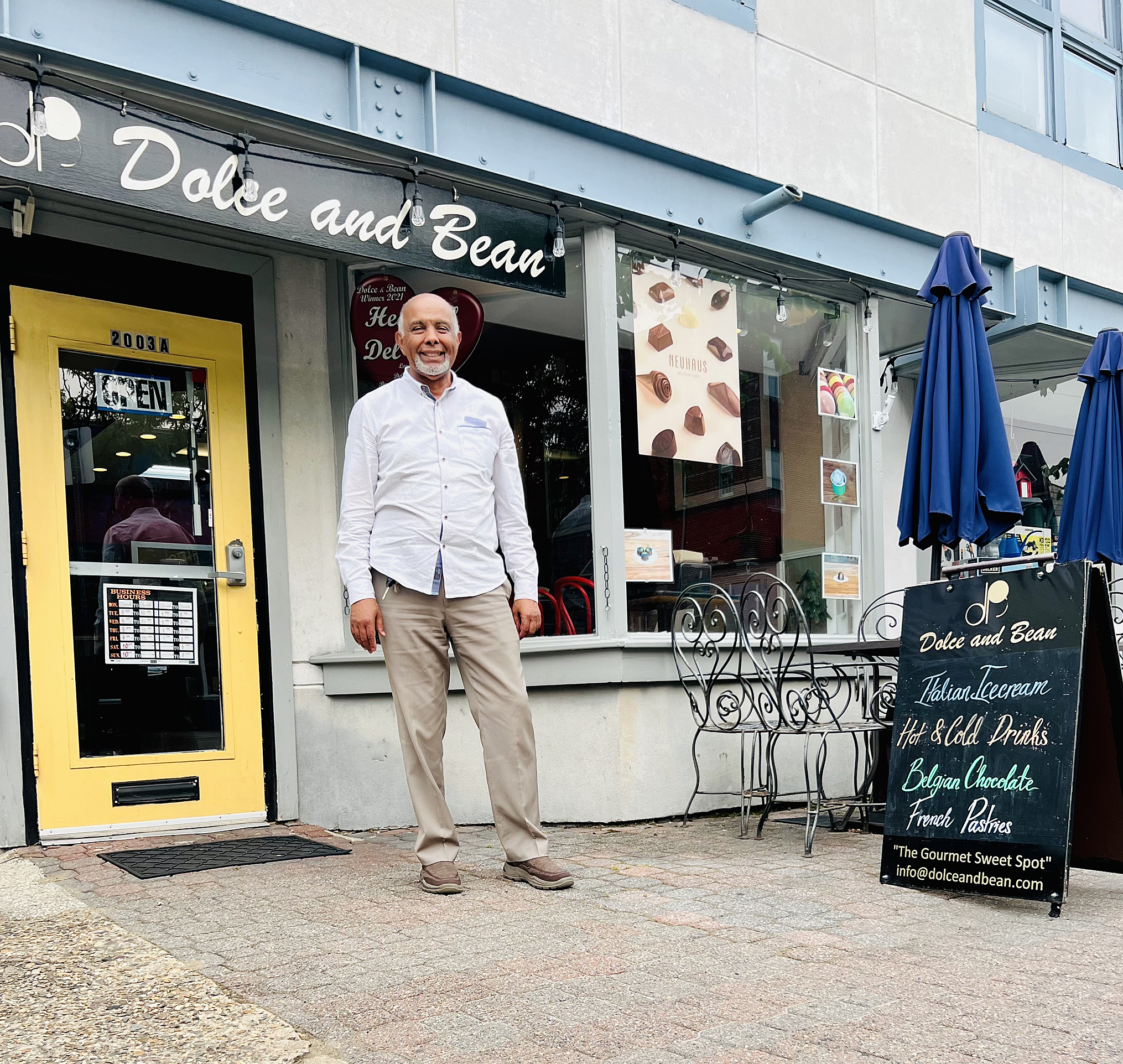 Mr. Petros has an office in the back of the shop but has created a workspace in the front window where he can smile at passers-by, say hello to his neighbors, and play with the kids. "This is where I can do my work and be in touch with my customers," he says. "To go to my office in the back completely isolates me. This way, I am productive and present with my people."
Mr. Petros's mission is to spread kindness, whether with a smile, extra chocolate for your grandmother, or one of the popular key lime tarts in the display window. It shows in how he cares for his neighbors, and they care for him. With the display of child art and holiday photos throughout the dessert shop, you can see "the family space" Dolce & Bean is making in the community.
ICYMI: Experience the Culinary Delights of the City With Alexandria Food Tours