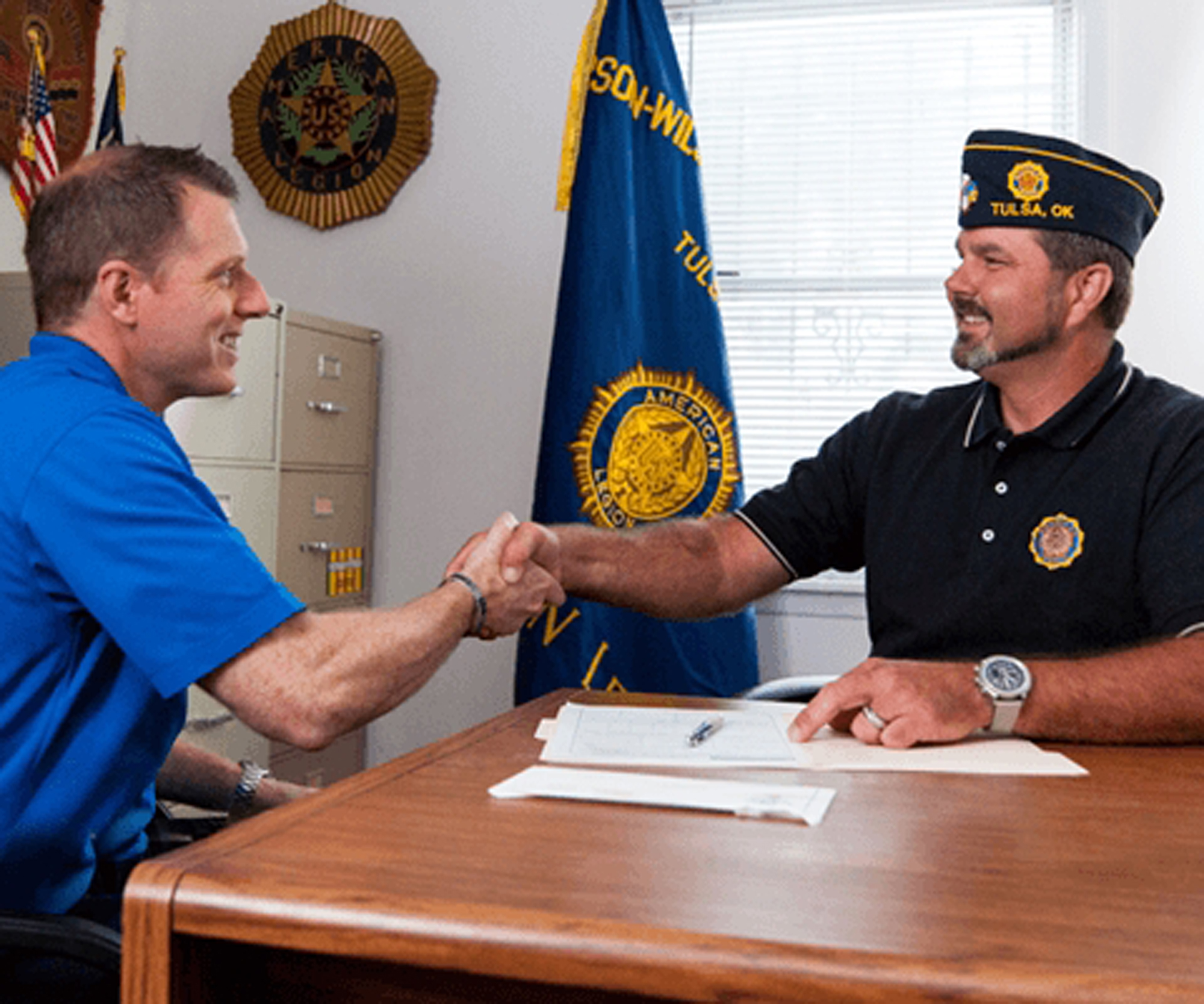 Alexandria, VA – As a veteran or family member of a veteran, you may already be familiar with or have worked with a Veterans Service Organization (VSO). Many people think of VSOs for the submission of disability claims. However, there are hundreds of VSOs ready to help veterans in various circumstances, and the services offered vary depending on the organization's focus and other factors.
Knowing how a VSO works and how it can help you as a veteran or family member will help ensure you don't miss out on significant assistance with veteran benefits, making claims with the Department of Veterans Affairs (VA), and much more. So what is a Veterans Service Organization?
While there is no uniformly applied statutory definition, a VSO is an organization meant to serve veterans by helping them understand and claim VA benefits, seek employment, and readjust to civilian life. VSOs are not federal agencies, and those who work for them are not federal employees. They may be nonprofit organizations or state, county, tribal, or local government agencies.
VSOs may fall into one or more categories: Congressionally chartered, chartered and recognized by the VA, not chartered but recognized by the VA, or neither chartered nor recognized but authorized to prepare and present claims. A federal charter is not necessarily an endorsement. Still, to some, it indicates that the agency has a track record with the VA.
Recognized VSOs are allowed to "legally represent" a veteran, service member, dependent, or survivor for VA claims and services, according to the VA official site. Non-recognized organizations and individuals can provide information but cannot serve in the same capacity as an accredited representative.
Veterans Service Organizations offer various services for veterans, service members, dependents, and survivors. In addition to claims, some may provide programs in their communities, such as job fairs; others may organize events to raise money for a select group of veterans, such as housing for homeless veterans. And some provide resources, support, education, and advocacy for veteran rights and benefits.
Some VSOs have Veteran Service Officers trained and accredited by the VA or other recognized organizations who can assist veterans, their dependents, and survivors in applying for federal and state benefits. Some are full-time employees; others are part-time volunteers. Veteran Service Officers can help gather information to support a benefits claim, write and submit the claim to the VA or appropriate agency, and once filed, help track the claim through the system and, if accredited, help file appeals for denied claims.
Also note that VA-recognized VSOs and their representatives always provide their benefit claims services for free. However, VA-accredited agents and lawyers may charge fees for representation when appealing or requesting an additional review, but only after the VA has issued an initial adverse decision on the claim.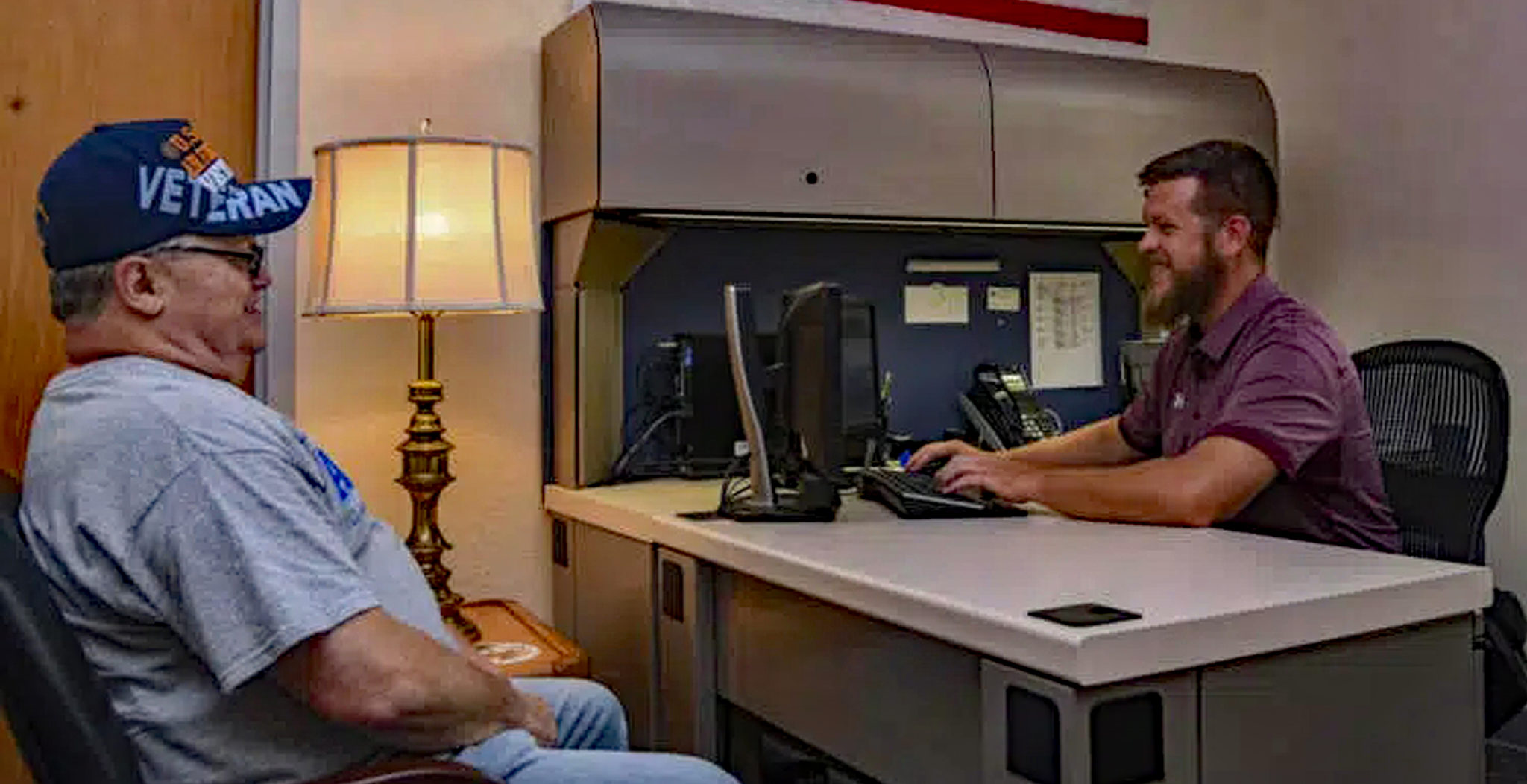 These organizations have Veteran Service Officers nationwide. You do not have to be a member to use their services.
American Legion
Veterans of Foreign Wars (VFW)
Amvets
Vietnam Veterans of America
Disabled American Veterans
Paralyzed Veterans of America
Visit the National Veterans Foundation website at nvf.org for direct links to the major national VSOs, or call 888-777-4443 to locate a Veteran Service Officer near you.
Additionally, every state provides Veteran Service Officers. They can help with VA claims and identify benefits from the State government, such as reduced property taxes or educational or family and caregiver benefits. The Virginia Department of Veterans Services has full-time VSOs working in Springfield. Go to dvs.virginia.gov/dvs/locations/springfield-benefits-office for hours and appointments.
Locally, two VA-accredited VFW national Veteran Service Officers work at Fort Belvoir (Building 1017). Cody Mangold ([email protected], 202-480-0662) handles pre- to within one-year-of-discharge claims. Keith Garrison handles claims that are more than a year after discharge. His email is [email protected].
American Legion Post 24 has a VA-accredited Veteran Service Officer and several trained volunteers. The Post will host quarterly claims workshops starting September 24 at its 400 Cameron St, Old Town location. Email [email protected] or call 703-683-5564 for information, to register, or to make an appointment.
Finding the appropriate VSO and working with a Veteran Service Officer will help ensure you are aware of all the benefits available to you and help to avoid the delays that missing paperwork or improperly completed claims can cause.
If you are a veteran, a veteran's family member, or know a veteran who needs help, go to Virginia Board Veterans Services at dvs.virginia.gov/dvs; dss.virginia.gov/community/211.cgi; contact American Legion Post 24 Veteran Service Officer at [email protected]; or check out the Resources List on the Post 24 website at valegionpost24.com. For crisis intervention and suicide prevention services, dial 988 and Press 1, or text 838255, for the Veterans Crisis Line.
ICYMI: Alexandria's First Responders' Valor Award Winners of 2023