Veteran's Corner
The Medal of Honor is Our Nation's Highest Military Award, With An Interesting and Prestigious History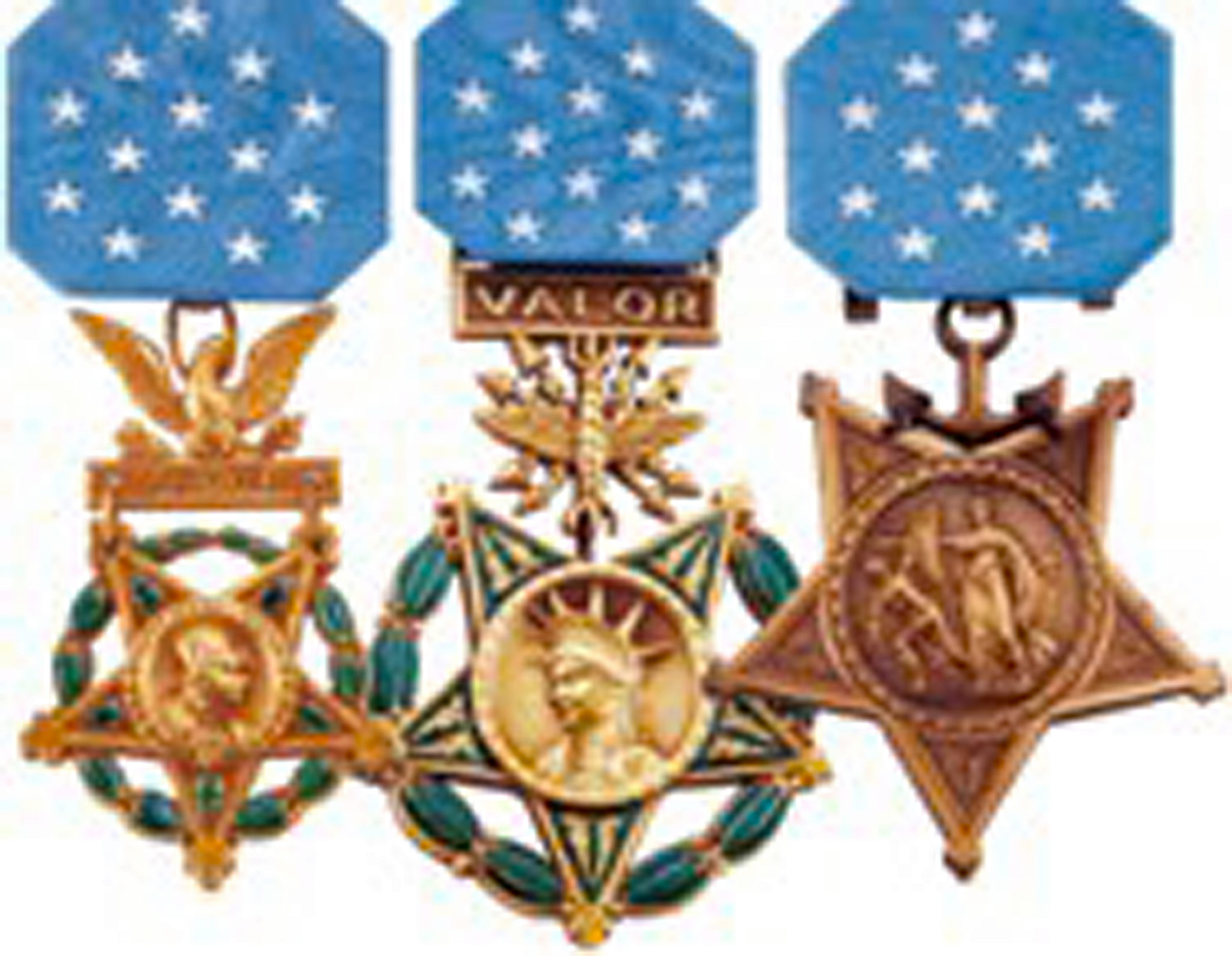 By Donna Reuss
Alexandria, VA – In June, I was honored to attend the reception for the nation's most recent Medal of Honor recipient, retired Army Colonel Paris D. Davis. While I knew the Medal of Honor is the United States' highest award for military valor in action, the event sparked my curiosity about this prestigious award.
The correct name is Medal of Honor. It is sometimes mistakenly referred to as the Congressional Medal of Honor. It was created by Congress and is presented by the president in the name of Congress, but it is purely a military award. Those receiving it prefer to be called recipients, not winners.
The Medal of Honor was established during the Civil War. President Abraham Lincoln signed legislation creating the Navy Medal of Honor on 21 December 1861, followed by the Army's on 12 July 1862. Initially, the medal was to recognize, as President Lincoln described, "…such noncommissioned officers and privates as shall most distinguish themselves by their gallantry in action, and other soldier-like qualities." The Army expanded eligibility to officers in 1863; Navy officers remained ineligible until 1915. The US Air Force received Congressional authorization to create its own design in 1956.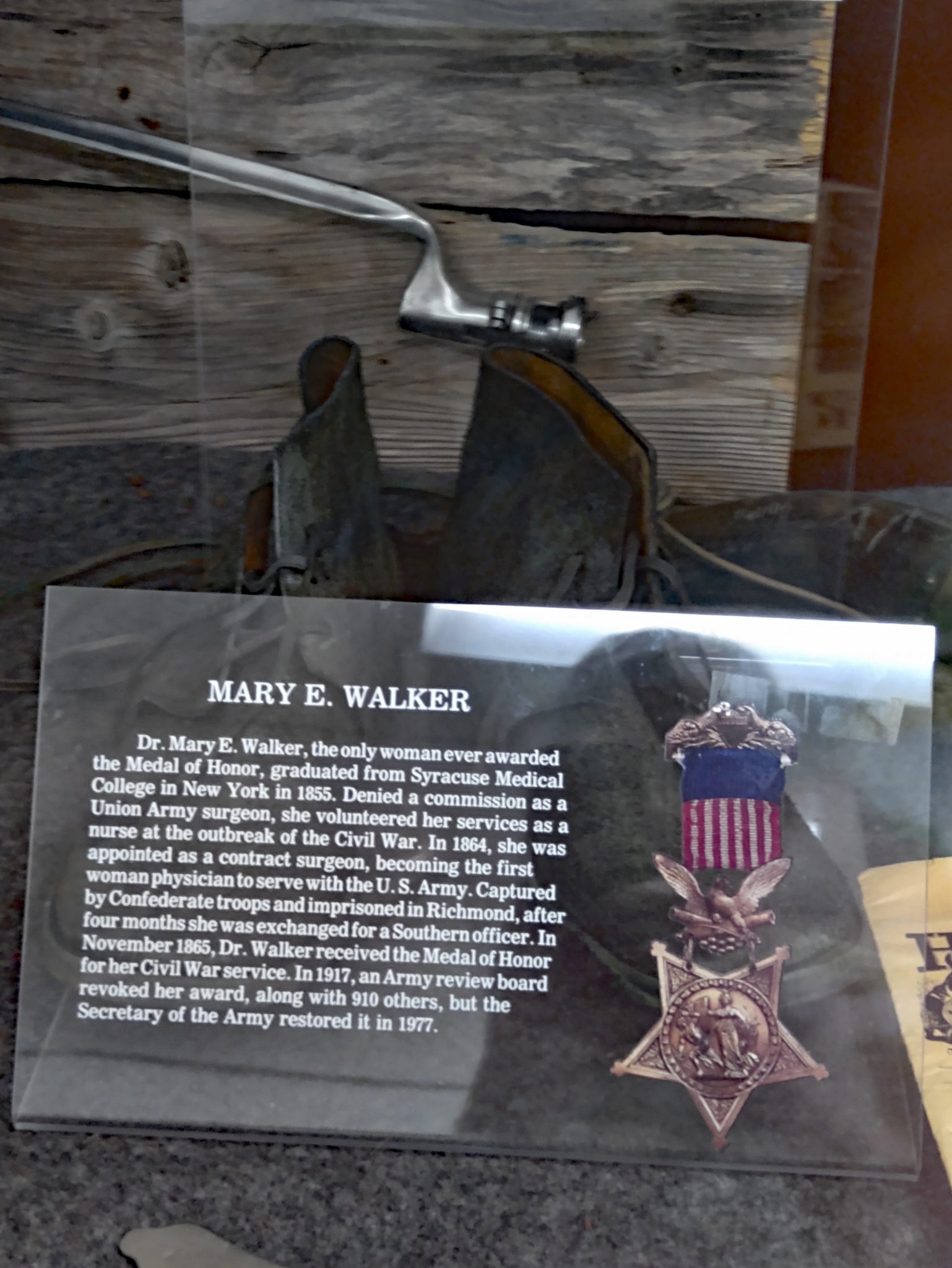 In 1905, President Theodore Roosevelt signed an Executive Order decreeing that the award must be presented in a formal ceremony. Before this, recipients could receive this highest of honors at a military muster or simply through the mail!
The standards to award the Medal of Honor have evolved, as did the designs. But by law, only US service members who distinguish themselves "through conspicuous gallantry and intrepidity at the risk of life above and beyond the call of duty" can receive the medal.
During the Civil War, the Medal of Honor was the only award available for recognizing a significant act of military heroism. In some cases, however, its award appeared questionable. In 1916, Congress called for a review of all medals awarded to that point to ensure they met the high standards required for the honor. The result was the revocation of 911 medals deemed to have been awarded without proper merit. Later, the Army reinstated six awards to civilians who served alongside US troops.
Since first introduced, there have been 3,516 Medal of Honor recipients; 65 are still living. A total of 1,523 medals were awarded during the Civil War, the largest number of any conflict. World War II was next, with 472. The Army has awarded the most of any service, and New York has the most recipients accredited to any state.
Army Private Jacob Parrott, a member of Andrew's Raiders, received the first medal ever presented on 25 March 1863. The youngest recipient was William "Willie" Johnston, a Civil War drummer who earned the medal just before his 12th birthday.
Gen. Douglas MacArthur and 1st Lt. Arthur MacArthur were the first father and son to receive the Medal of Honor. As a four-star general, Douglas is also the highest-ranking recipient. The second duo was the Roosevelts: President Theodore Roosevelt was the only US president to receive the medal, and his son, BGen.Theodore Roosevelt, Jr. received the medal for his actions on Utah Beach on D-Day. Both received their awards posthumously.
Recipients include 94 African Americans, 33 Native Americans, and 35 Asian/Pacific Islanders. Nineteen service members have been double Medal of Honor recipients. Dr. Mary Edwards Walker, a contract surgeon during the Civil War, remains the only woman to have received the award.
All four US Unknown Soldiers buried at Arlington National Cemetery were presented a Medal of Honor in recognition of their sacrifice as well as the sacrifices of all who serve the country.
A recipient has to serve in the US military but does not have to be a US citizen. There have been at least 764 foreign-born recipients. However, following World War I, Congress passed special legislation allowing the Medal of Honor to be presented to the Unknown Soldiers of some US allies from that war. The Unknown Soldiers of Belgium, France, Great Britain, Italy, and Romania are listed as recipients of the Medal of Honor.
Medal of Honor recipients enjoy a number of benefits and privileges, including a special tax-free monthly pension in addition to any military pensions or other benefits for which they may be eligible. Others include invitations to all presidential inaugurals; priority Space-A travel; uniform allowances; dedicated on-base parking spots; military academy appointments for dependents; a special, gold-fringed flag that recreates the distinctive Medal of Honor design; and full military burial honors.
In 1990, Congress designated March 25 of each year as National Medal of Honor Day to "foster public appreciation and recognition of Medal of Honor recipients." To read their stories or for more information, check out the Congressional Medal of Honor Society website (Congressional because it's Congress's society!) at cmohs.org.
If you are a veteran, a veteran's family member, or know a veteran who needs help, go to Virginia Board Veterans Services at www.dvs.virginia.gov/dvs; dss.virginia.gov/community/211.cgi; contact American Legion Post 24 Veteran Service Officer at [email protected]; or check out the Resources List on the Post 24 website at valegionpost24.com. For crisis intervention and suicide prevention services, dial 988 and Press 1, or text 838255, for the Veterans Crisis Line.
ICYMI: Sgt. Michael Rossiter of the Alexandria Police Department Receives Award for Leadership and Community Outreach