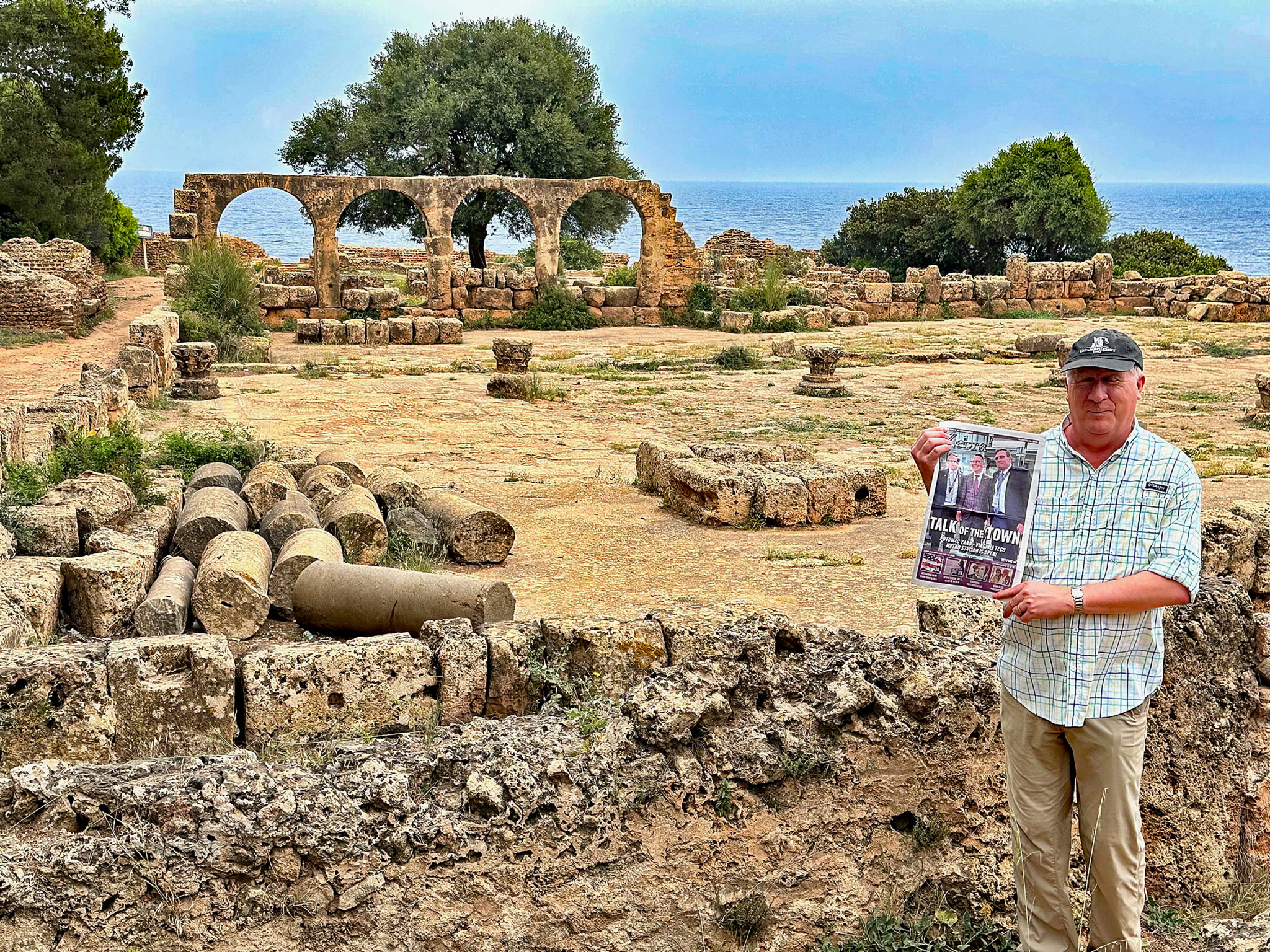 Alexandria, VA – On the first day of a 28-day trip covering Algeria, Tunisia, France, and finally Spain, Alexandrian Norman Daily visited the World Heritage archeological site of Tipasa in Algeria. Here he takes a break with Zebra at the former Basilica, circa 4th Century AD, overlooking the Mediterranean Sea.
Send us your photos from around the globe, and we will publish them in the next issue.
Next time you take a trip, domestic or international, snap a pic and send it to [email protected]. With ZEBRA AROUND THE WORLD in the subject line, along with a descriptive caption.
ICYMI: Giant Food Launches World-Famous Ben's Chili Bowl In Stores