Pets
Adopt Champ: Puppy Loves to Play With Kids and Adults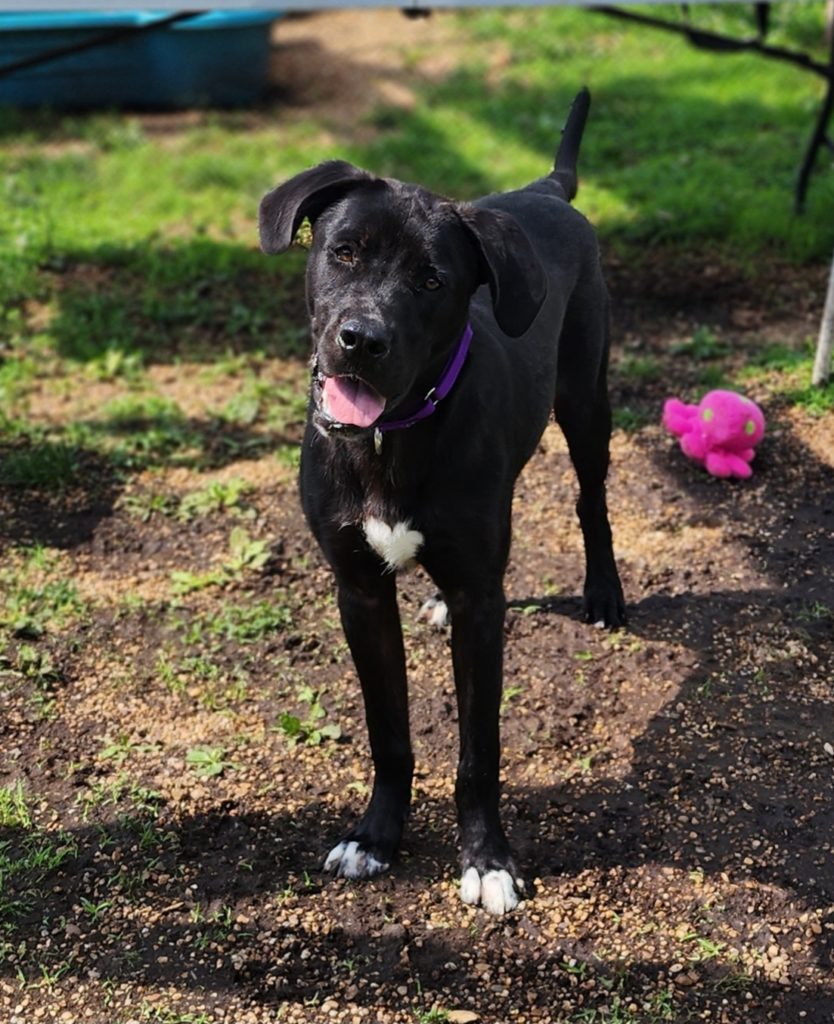 ALEXANDRIA, VA – Champ is a 1-year-old male dog with a silly, loveable personality. As a young pup, he has an energetic zest for adventure. His goofy playtime yard sessions are a sight to behold as he gallops all around the yard playing with sticks, toys and whatever else intrigues him. Picture an uncoordinated baby giraffe. He can be a little shy meeting new people, but warms up quickly. Once he does, he's an affectionate dog who will make an excellent companion. Champs' new family would be willing to take him on walks, runs, hikes or other adventures to keep him active.
A few weeks ago, the Alexandria Animal Welfare League's Summer Campers fell in love with Champ; AWLA thinks the feeling was mutual. Champ really enjoyed the kiddos ability to throw toys endlessly! One particular camper take a strong liking to Champ. She even purchased him a toy with her own money and brought it to the shelter for him. She also included him in her artwork.
To see Champ in action (with Campbell), click HERE.
The AWLA is located at 4101 Eisenhower Ave. Founded in 1946, the AWLA has supported and served as a resource for homeless animals. The organization remains an integral part of the community by providing opportunities for adoption, spay and neuter assistance, education, and outreach. To learn more, visit alexandriaanimals.org. [SEE ALSO :Elections Office Seeking Feedback Additional Precincts]