SPORTS
Alexandria Aces Sweep Their Way Into Third-Consecutive Championship Series
Game 1 Wednesday, July 26 at Mann Field. Opponent will be the winner of Bethesda-Olney contest tonight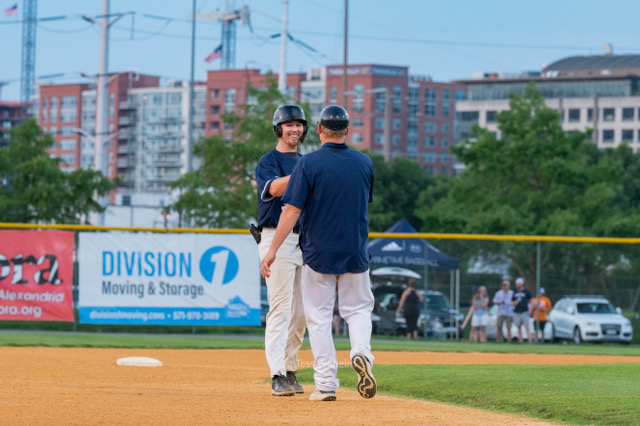 ALEXANDRIA, VA – The Alexandria Aces swept Silver Spring-Takoma in a two-game series Sunday and Monday to advance to the Cal Ripken League Championship Series, which starts Wednesday, July 26.
The Aces won Game 1 against SS-T, 18-4, at Frank Mann Field. The offense totaled 17 hits, scoring half of their runs in the sixth inning. Ryan Reich earned the win, throwing 44 strikes on 72 pitches with two strikeouts. Left fielder RJ Hamilton went 2-4 with a double, scoring three runs. Gavin Miller, playing third base, went 3-4, hitting a home runs and scoring twice.
Game 2 was an 11-inning contest at Blair Stadium, which the Aces won, 6-5. Ethan Houghtaling, the Aces' starter threw six strikouts in five innings. Reliever Cameron Keshock earned the win, pitching three. First baseman Jonah Oster went 2-5 with two doubles and two RBI. Hamilton had a second good game, stealing two bases on three attempts. Tim Nicholson, playing catcher and right field, walked twice, scored one run, and drove in a run. Miller, batting .714, went 2-3 and scored two runs.
The Aces next opponent is the winner of the Bethesda-Olney game tonight (July 25). That series will be best of three. Game 1 is scheduled to start at 6:30 p.m.
Game 2 will be away, and if necessary, Game 3 will be played Friday at Mann Field.
"A championship is so much fun to play for- win or lose – because it takes a full roster to win it," said Head Coach Chris Berset.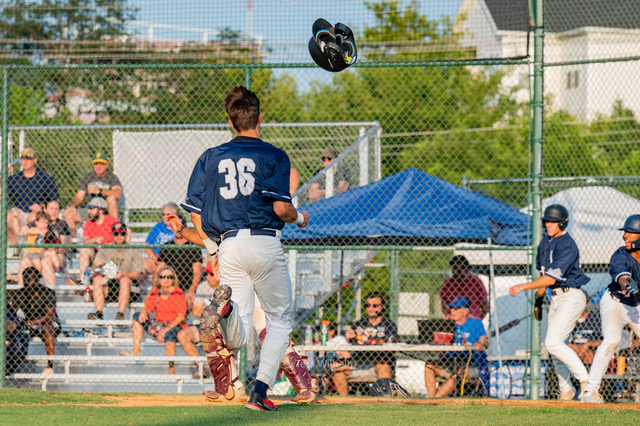 Mann Field is located at 3700 Commonwealth Ave. Tickets are available at the gate. Fans can purchase with either cash or credit card. The cost is $5 for each adult and $3 for each child, eight years and younger. Parking is free at Cora Kelly Elementary School.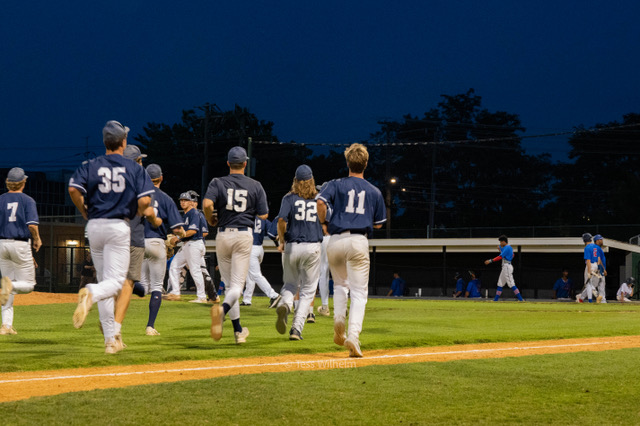 "We encourage all Alexandrians to come to the ball park on Wednesday night to cheer on the team. We have enjoyed phenomenal attendance thanks to expanded seating and have room for a big crowd, " said Aces president Frank Fannon. "A second championship would position Alexandria as a premier place for the finest college players in the country to play summer baseball." [SEE ALSO: Alexandria Aces Bound for Playoffs With 30-Win Season]