Arts
On Exhibit: Work of Local High School and College Students Featured at Nepenthe Gallery Until August 1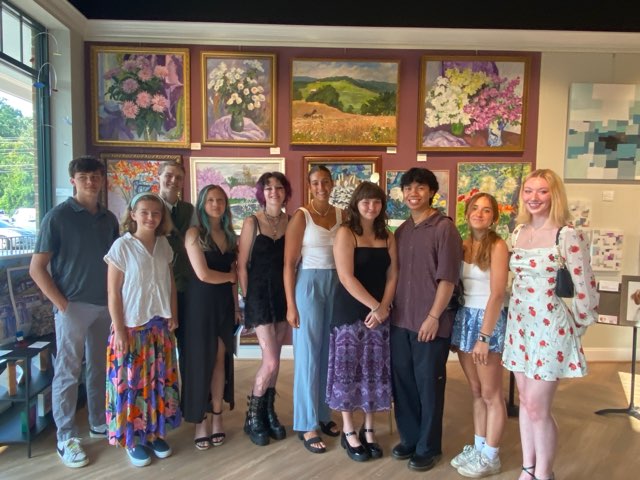 ALEXANDRIA, VA – Friends, family and the Alexandria community filled Nepenthe Gallery recently to celebrate their collective creativity at the opening night of the 2023 Student Art Anthology.   
Pieces by fifteen local high school and college art students are on exhibit now through August 1, 2023.
Emmett Cook – University of California at Berkeley
Elizabeth Crawn – NOVA
Noah Elshami – College of Charleston
Brady Gage – Auburn University
Lila Garwood – Alexandria City High School
Leanna Grimes – Orange County High School
Reese Haggerty – VCU
Olivia Myers – VCU
Alexandra Nanis – West Potomac High School
Roland Payabyab – George Mason University
Margo Semancik – Home School
Juliana Skopp-Cardillo – Montclair State University
Kaela Smith — VCU
Hunter Valentine – NOVA
Nina Weaver – Garrison Forest
Nepenthe Gallery, open Tuesday through Saturday 11a.m.-6 p.m., is located at 
7918 Fort Hunt Road Hollin Hall Shopping Center, Alexandria, Virginia 22308.