SPORTS
Alexandria's Chinquapin Wahoos Dominate CSL White Division Championship Meet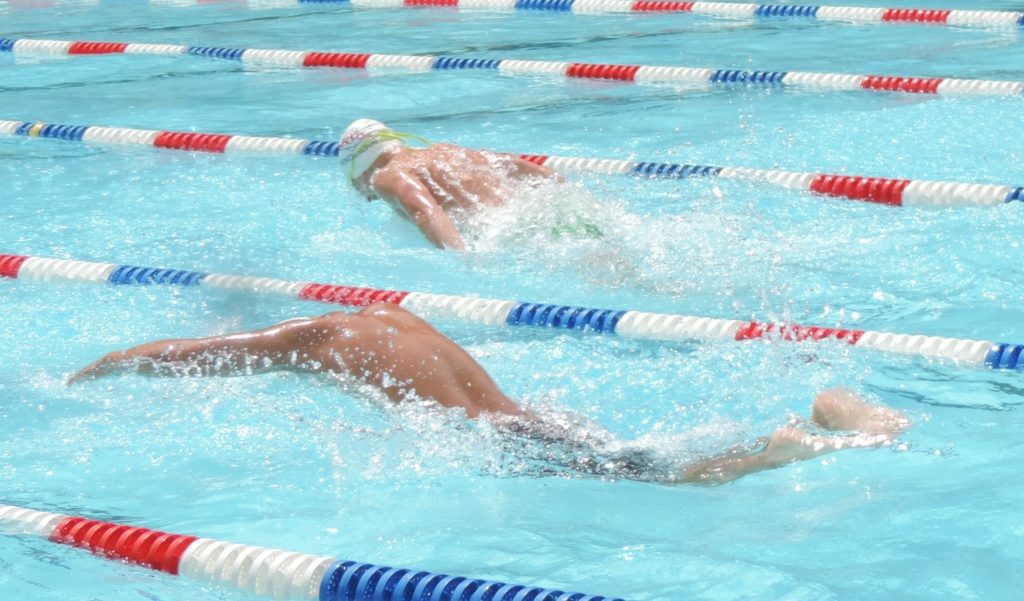 By Marisha Goldhamer
ALEXANDRIA, VA – The Chinquapin Wahoos captured two age group titles and six individual wins at the Colonial Swim League's White Division championship meet on July 22.
The Burke Centre Stingers were named the overall division champions with a 3-1 record, but Alexandria's only public swim team brought home the trophies for most points earned in the 8 and under and 15-18 boys age groups.
The youngest Wahoos dominated the division in 2023 with ten swimmers – Bennett Sherry, Chase Conjura, Derrick Grajkowski, Max Postow, Daniel Freinberg, George Proud, Santiago Madalo, Mateo Lorenzen-Schmidt, Andrew Gross and Lawson Blais – contributing points across the season.
For the 15-18 boys, Mikal Helms, Bodie Lauinger, Jolan Foronda, Jonathan Ramsdell and Blake Conjura each put up points.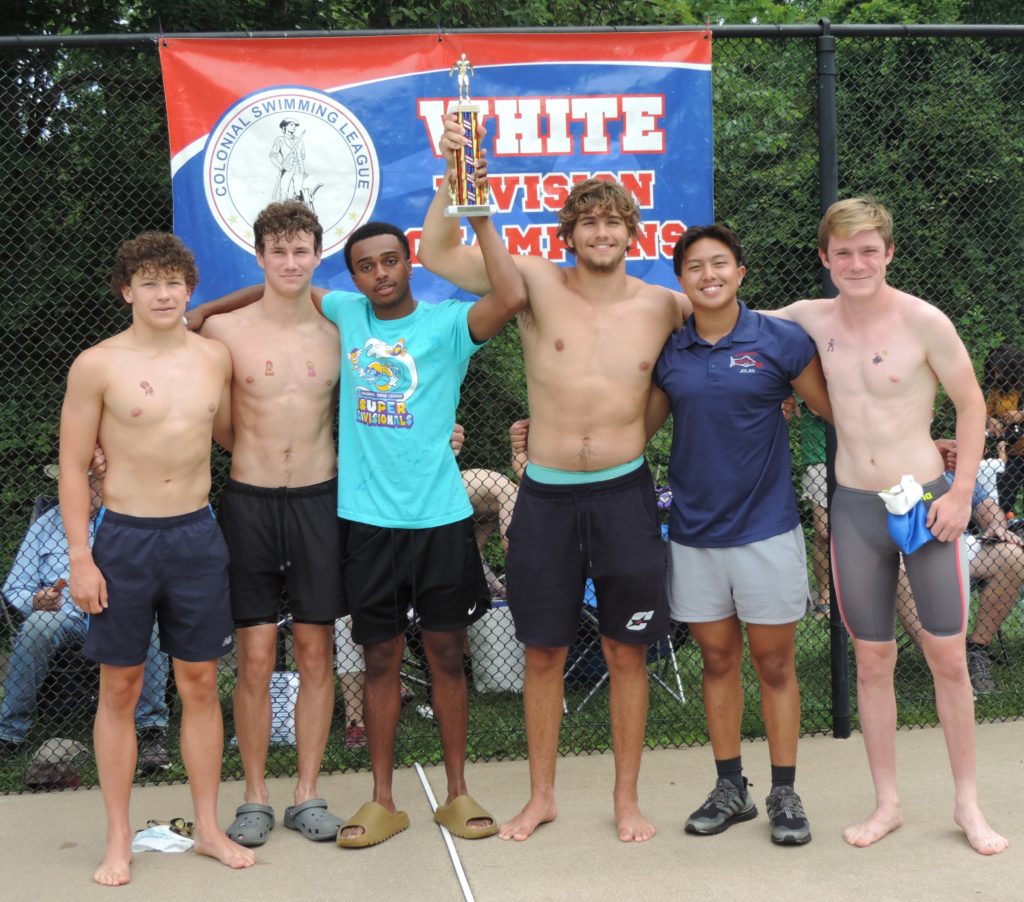 In the individual competition, the five white division teams were allowed to bring three male and female swimmers in each age group to compete for the division title and a spot in the CSL all-star meet.
The Wahoos saw 28 swimmers make their all-star roster – posting one of the 26 fastest times across the league in either freestyle, backstroke, breaststroke, butterfly or the 100-meter individual medley (IM).
"[The] Wahoos were outstanding and almost everyone with a chance made all stars," said head coach Dennis Burstein. "Our team motto is 'be the best you can be,' which showed itself during every heat."
Sherry entered the meet as the top seed in the 8 and under group and rose to the pressure, winning the 25-meter backstroke, breaststroke and the 100-meter IM.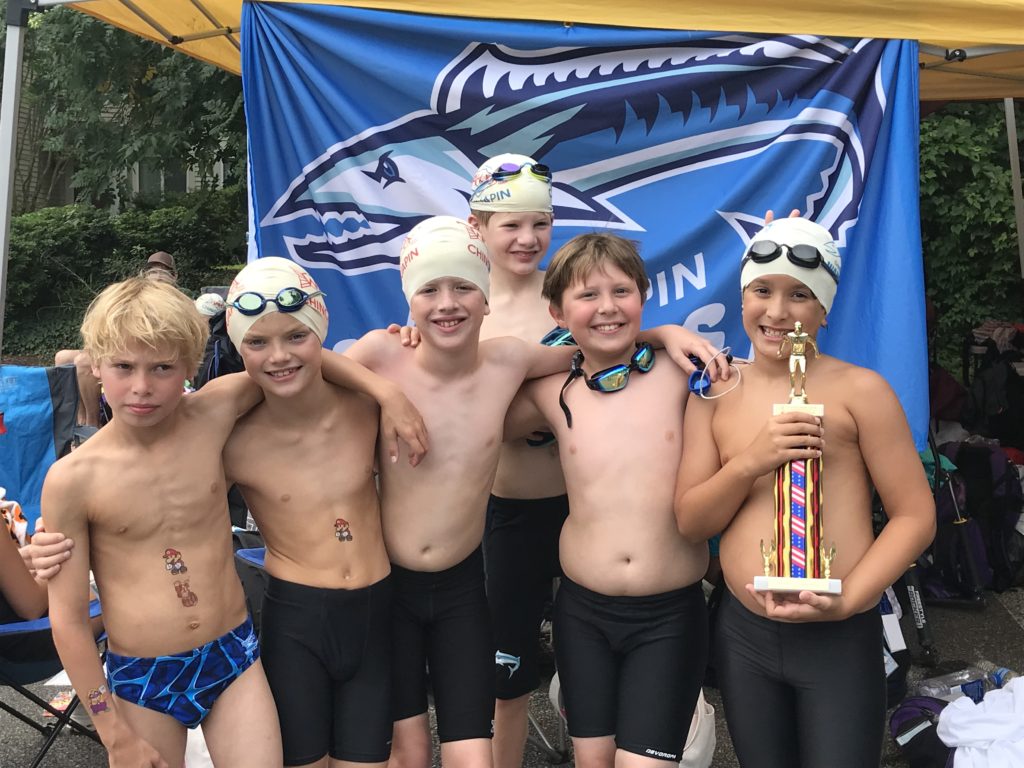 Chase Conjura dropped 3.5 seconds and nearly won the breaststroke – just 0.03 seconds separated the boys at the wall. They also finished 1-2 in backstroke. Sherry's 21.26 second win was the fastest backstroke by an 8-year-old in the CSL this season.
In the IM, Sherry won in a league-leading time of 1:43.78, with Postow third (2:20.89) and Freinberg fourth (2:22.60).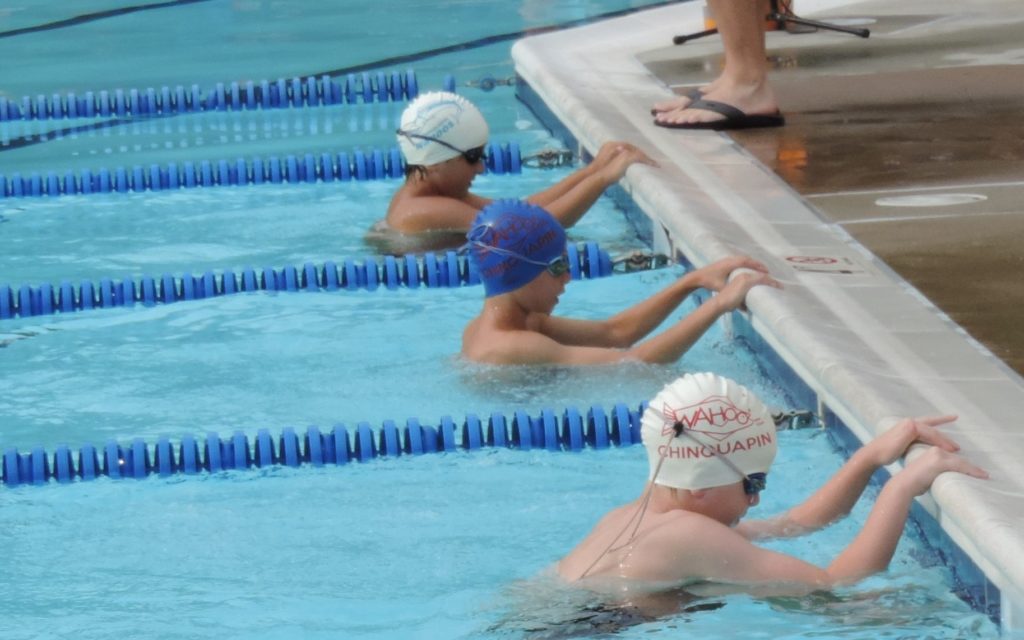 Grajkowski won the 25-meter freestyle in 19.14 seconds, just ahead of Conjura who touched in 19.56 seconds.
The Wahoos also factored in the 25-meter butterfly with Grajkowski second (22.14), Postow fifth (27.04) and Proud sixth (27.06).
Burstein said it was the first time he could remember six swimmers from his boys 8 and under squad qualifying for all stars.
Showing they planned to leave it all in the pool, seniors Helms and Lauinger led off their day with a 1-2 victory in the 50-meter freestyle. Helms was 0.16 seconds ahead of Lauinger for a time of 25.08 seconds. Blake Conjura touched fifth in 26.79 seconds.
Helms (28.11) and Conjura (29.21) also made the podium with fourth and sixth place finishes in the 50-meter butterfly.
Ramsdell finished on three podiums. He was fifth in IM (1:05.96), touched sixth (30.77) in the 50-meter backstroke and he and Helms finished 3-4 in the 50-meter breaststroke – 0.74 seconds separating Ramsdell from Fort Myer's winner Cyrus Beauvais.
An additional division win came from Karon Moten, who swam a league-leading 34.72 second 50-backstroke in the 11-12 age group. Moten was also second in the 50-meter butterfly (34.25) with Rodney Gardner fifth (38.05).
Christopher Billips (44.18) and Gardner (47.56) finished fourth and sixth in the 50-meter breaststroke.
On the girls 15-18 squad, Elisabeth Carroll set a new team record in the 50-meter backstroke, just one week after claiming the same record in yards. Her 33.71 second swim scored her second place in the division. She also set a new team record of 38.59 seconds with her fifth-place finish in the 50-meter breaststroke. Carroll rounded out her day with a second place in the 50-meter freestyle (29.03).
"Elisabeth has such smooth strokes and makes it look easy, but she gives her all each time she competes," Burstein said.
Teammate Maria McLemore had what Burstein called her "best meet of the season" scoring three podiums with a third in butterfly (33.31), fifth place in freestyle (30.33) and sixth in breaststroke (39.31).
The girls had three other triple podium swimmers. Madison Forde placed second in the 8 and under 25-meter butterfly (26.14), third in the 100-meter IM (2:09.72) and fifth in 25-meter backstroke (25.84), just ahead of teammate Winnie Cloninger (26.61).
In the 9-10 group, Isabel Martorana was third in the 100-meter IM (1:41.03), fifth in the 25-meter butterfly (19.94) and sixth in 50-meter freestyle (39.16).
Grace Wittmer touched second in the 11-12 50-meter freestyle (33.01), fifth in the IM (1:26.15) and sixth in backstroke (41.46).
In the 13-14 age group, Ansley Godfrey came in fifth in the 50-meter freestyle (33.54).
For the 9-10 boys, Sawyer Blais turned in three excellent swims taking third in 50-meter breaststroke (52.66), fourth in IM (1:41.91) and fifth in freestyle (38.95). Max Kessler-Gowell snagged sixth place in both backstroke (49.78) and the 25-meter butterfly (20.30).
Additional double podium swimmers were Eleanor Medina who placed third in 11-12 50-meter butterfly (34.68) and fifth in freestyle (35.55), Alex Guevara who touched third in 13-14 50-meter backstroke (33.37) and fourth in breaststroke (37.68) and Ryan Shaw who was fourth in the girls 8 and under 25-meter butterfly (28.38) and sixth in freestyle (22.11).
The Wahoos all-stars also include Freya Montes de Oca who placed sixth in 11-12 girls 50-meter breaststroke, Alex Wittmer who was sixth in the 13-14 boys 50-meter butterfly (33.30), Abigail Altenburg, Caleb Gartner and Dominic Grajkowski.
The Cory Young All-Star meet will be held July 29 in Ashburn
[SEE ALSO: The 3 Winners of the Alexandria Community Beautification Award Are…]