Foodie Newz
Summer Alexandria Restaurant Week is Set for August 18-27
Good deals in Old Town, Del Ray, Carlyle, Eisenhower and the West End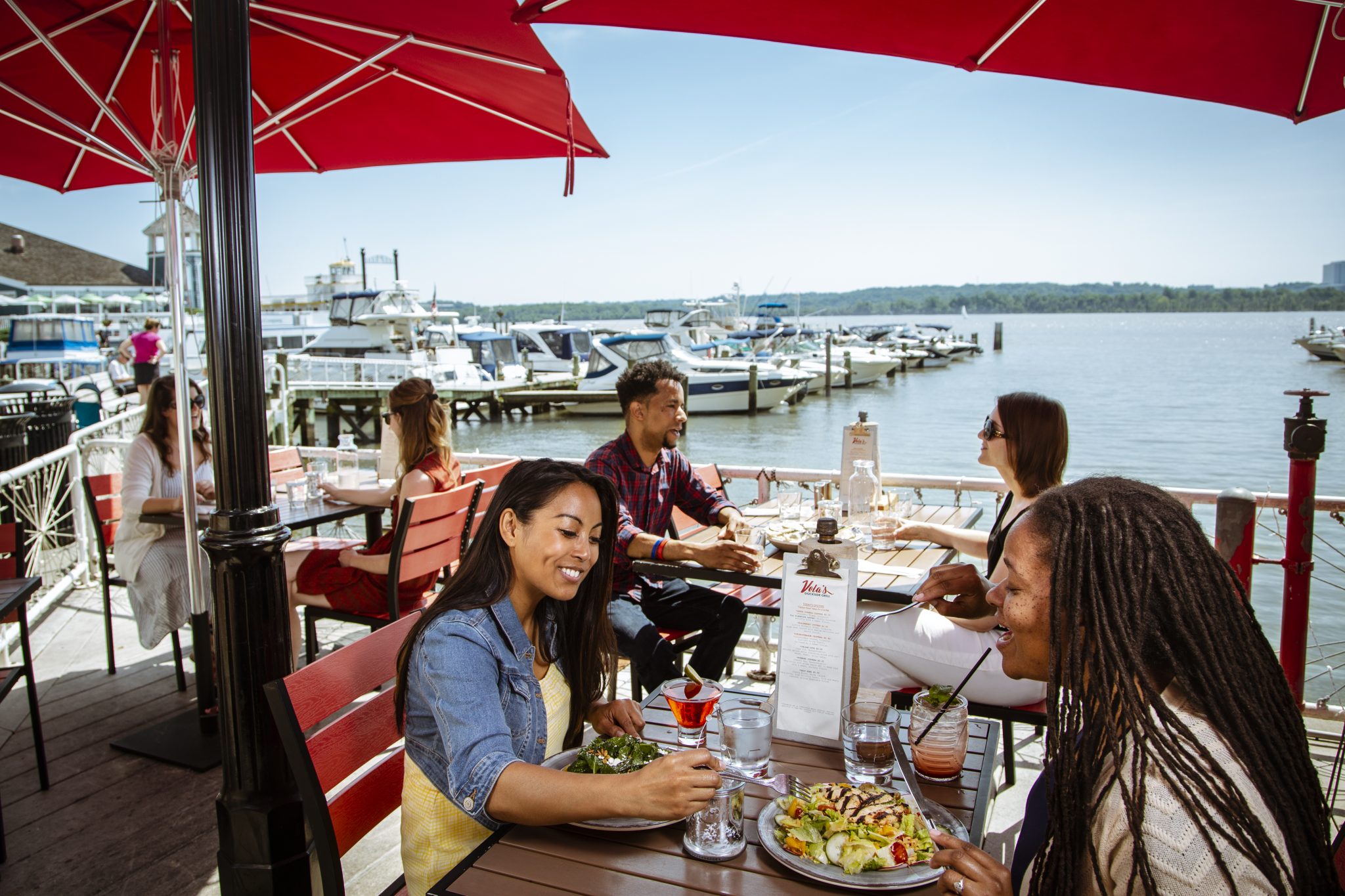 ALEXANDRIA, VA – For 10 days and two weekends, nearly 70 restaurants in Alexandria, Virginia, will offer a $25, $35 or $45 per person prix fixe dinner during Alexandria Restaurant Week, August 18-27, 2023. Special menus are available in-person at participating restaurants throughout Alexandria's neighborhoods, including Old Town, Del Ray, Carlyle and Eisenhower, and the West End. The three-tiered pricing structure reflects Alexandria's spectrum of offerings from fast casual to fine dining. The online menu book makes it easy to browse delicious selections from special menus.
Try out first-time Restaurant Week participants, from the Mediterranean flavors of Elaine's to the rich pasta dishes of Thompson Italian to the New Haven-styles slices of Frank Pepe Pizzeria Napoletana. Plus, experience eateries debuting rebranded restaurant concepts, such as Jula's on the Potomac (formerly Café 44) in Old Town North and Alexandria Bier Garden (formerly Village Brauhaus) on King Street. Or, enjoy Parisian plates in a lush courtyard at Josephine, the new concept from Neighborhood Restaurant Group in the former Columbia Firehouse space.
View our menu flip-book and explore participating restaurants at AlexandriaRestaurantWeek.com.
Alexandria Restaurant Week Menu Highlights:
Settle into Oak Steakhouse in Old Town North for a luscious Italian burrata starter followed by mouthwatering steak Diane, priced at $45 per person.
Carlyle favorite Tequila & Taco's $35 menu lets you choose between sizzling fajitas or nachos paired with four tacos of your choice, and a sweet finish of tres leches or key lime pie.
Just-opened Josephine off King Street lets you choose your own adventure with its $45 menu offering French-infused flavors like foie gras mousse, duck confit and cardamom crème brûlée.
At $25 per person, Junction Bakery & Bistro in Del Ray offers your choice of one small plate and large plate options including a vegan coconut curry bowl.
Take your taste buds on a trip to Alexandria, Egypt, when you explore new Old Town eatery Elaine's $45 Mediterranean-inspired menu.
Beloved West End eatery Clyde's at Mark Center offers hearty plates such as New England clam chowder, chicken fettucine and bread pudding, set at $35 per person for three courses.
WHAT:      Alexandria Restaurant Week
WHEN:     10 days and 2 weekends, August 18-27, 2023
WHERE:    Neighborhoods throughout Alexandria, Virginia, including Old Town, Del Ray, Carlyle and Eisenhower
                    and the West End
HOW:       $25, $35 or $45 prix fixe dinners for one person
INFO:        AlexandriaRestaurantWeek.com [SEE ALSO: ALIVE! in Alexandria Welcomes New President Rolf Blank]