SPORTS
Alexandria's Chinquapin Wahoos Win Three League Titles at All-Star Meet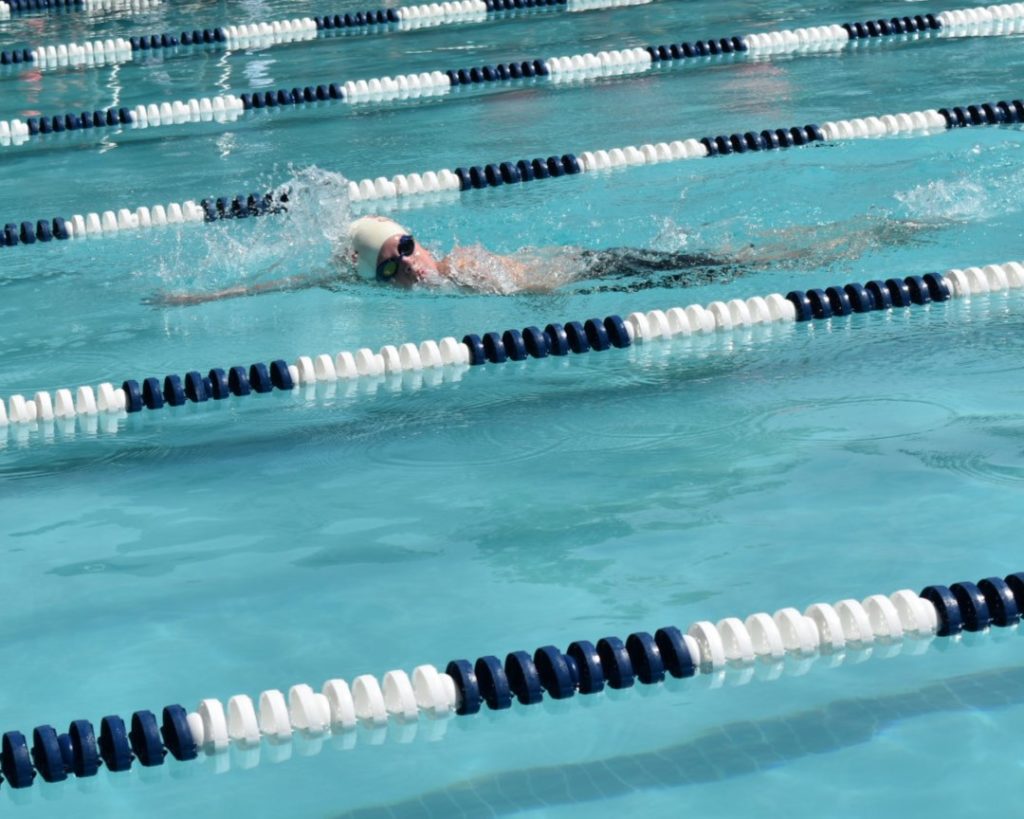 By Marisha Goldhamer
ALEXANDRIA, VA – The Chinquapin Wahoos brought three league titles home to Alexandria from the Colonial Swim League's Cory Young All-Star meet in Ashburn on July 29.
Bennett Sherry won the boys 8 and under 25-meter backstroke in 21.25 seconds and topped the league in the 100-meter individual medley (IM), finishing more than 12 seconds ahead of the field in 1 minute 40.66 seconds.
With just 0.03 seconds separating Sherry and Chase Conjura coming into the meet, the 25-meter breaststroke was the race of the day for the Wahoos.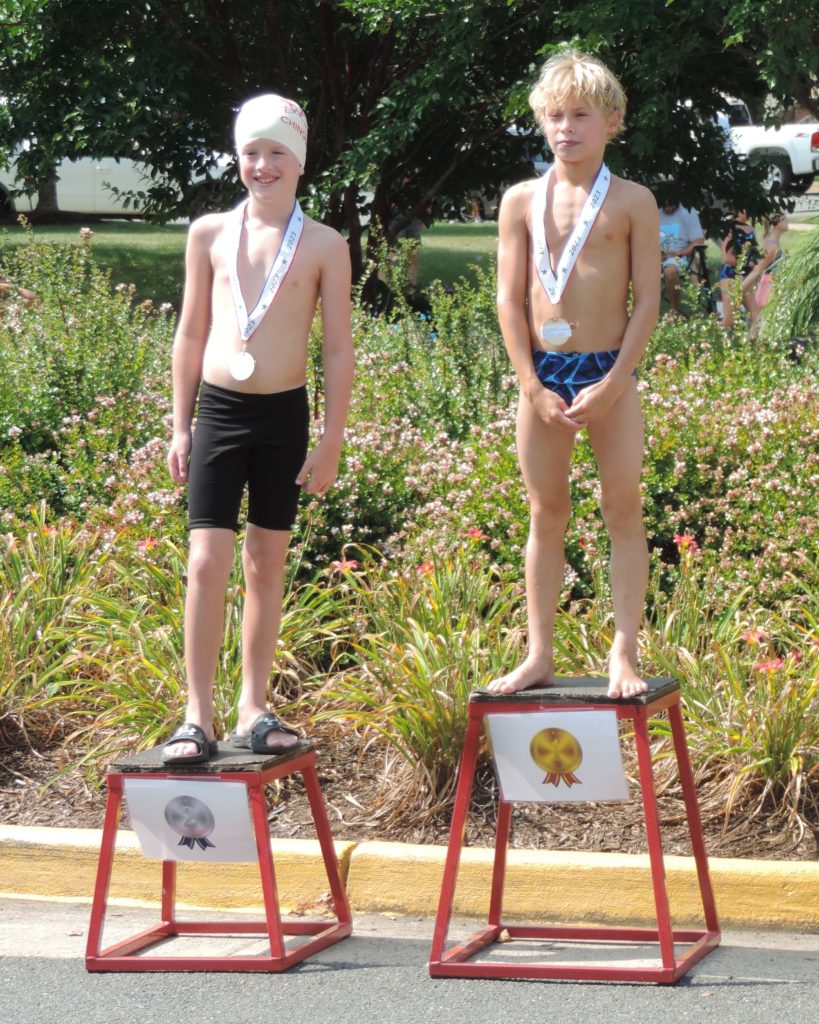 Conjura had a great start and led throughout the race. Sherry turned up the pace in the final meters, but he was unable to catch his teammate as Conjura won the league in 22.01 seconds, 0.66 seconds ahead of Sherry and almost 3.55 seconds ahead of the third-place finisher Larry Talley III of Chantilly Highlands.
Conjura also placed third in the 25-meter freestyle (18.85) and fourth in backstroke (22.92).
Coach Dennis Burstein called his youngest swimmers "simply outstanding," congratulating the league champions, but also 8-year-old Derrick Grajkowski who dropped time in all three of his races to place third in butterfly (21.14), and fifth in freestyle (19.05) and tie for fifth in backstroke (23.93).
He also pointed to 8 and under swimmer Max Postow who beat his seed time in all of his events, including a four second drop in the IM (2:16.00) and Daniel Freinberg who shaved 1.79 seconds off his IM time (2:20.81).
Five other Wahoos swam onto the podium.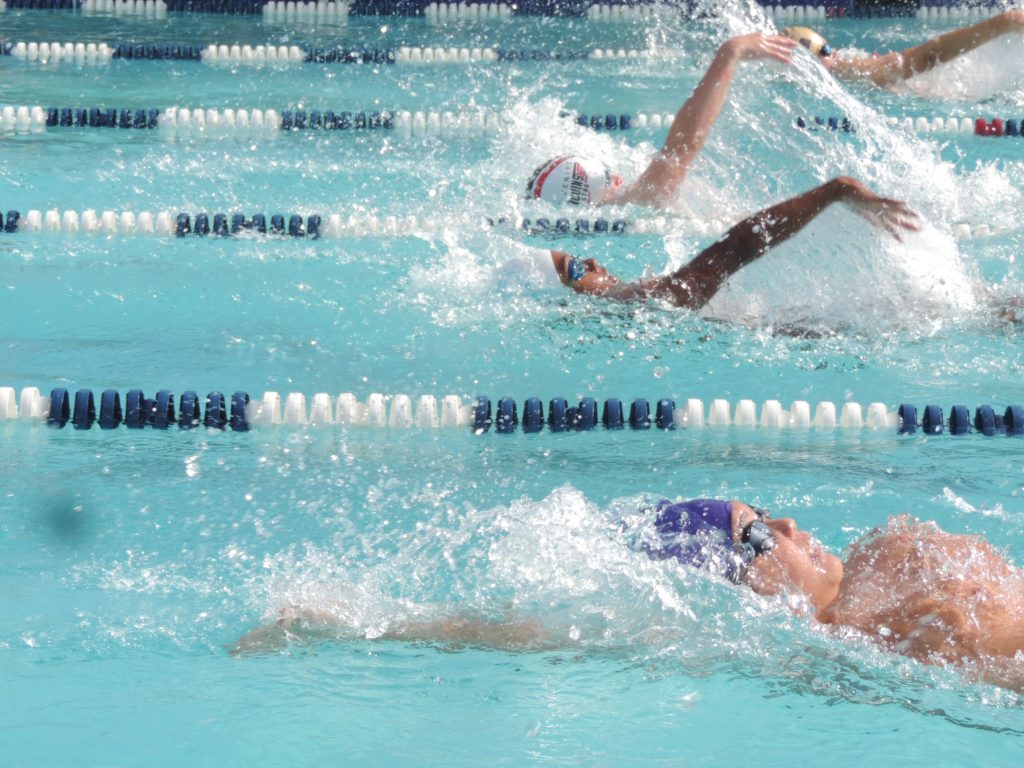 After dominating the 9-10 age group in 2022, Karon Moten demonstrated aging up would not keep him out of the mix. He placed second in the 11-12 50-meter backstroke, touching just 0.19 seconds behind Jake Sim of Armfield Farms and captured fifth in the 50-meter butterfly (34.38).
Jonathan Ramsdell also continues to be one to watch, qualifying in two strokes at age 15 and lowering his time to 32.66 seconds to win sixth place in the 15-18 50-meter breaststroke.
The 11-12 girls were represented on the podium by Grace Wittmer who dropped time to capture sixth place in the 50-meter freestyle (32.73) and Ellie Medina who touched sixth in the 50-meter butterfly (35.03).
Senior Mikal Helms grabbed a final podium with a sixth-place finish in the boys 15-18 freestyle (25.09). Fellow senior Bodie Lauinger placed tenth (25.64) in the fastest race of the day where just 1.68 seconds separated the top 11 swimmers.
"The season was great. There were a lot of ups and downs, but, you know, it all came together in the end," Helms said.
He said it was emotional to bid farewell to the team he joined at age six. Lauinger also said it felt "unreal" to be swimming his final meet after being on the team since age five.
Lauinger said the Wahoos have a spirit that creates a special bond between teammaTes to keep swimmers coming back summer after summer.
Burstein praised his team for putting up multiple personal best times in the final meet of the summer, pointing to Sawyer Blais of the 9-10 age group who dropped almost five seconds in the IM to finish just off the podium in seventh (1:37.33). Blais also cut time in the 50-meter freestyle (37.72) and breaststroke (50.52).
Several other Wahoos finished off the podium, but put up season best times including Isabel Martorana in the 9-10 50-meter freestyle (37.88), Max Kessler-Gowell in the 9-10 25-meter butterfly (19.82), Rodney Gardner who dropped 1.93 seconds in the 11-12 50-meter butterfly (36.12) and Dominic Grajkowski in 11-12 50-meter backstroke (40.43).
The Wahoos All-Star squad also included George Proud, Madison Forde, Alex Guevara, Alex Wittmer, Blake Conjura, Elisabeth Carroll and Maria McLemore.
The Wahoos offer stroke clinics throughout the school year at the Chinquapin Aquatics Facility. Registration information is available through the Alexandria Department of Recreation. [MORE SPORTS: Errors Doom Alexandria Aces in Loss, Ending Repeat Bid]