Giving Back
City-Wide Food Drive Collects Over 33,000 Pounds of Food for Alexandria's ALIVE!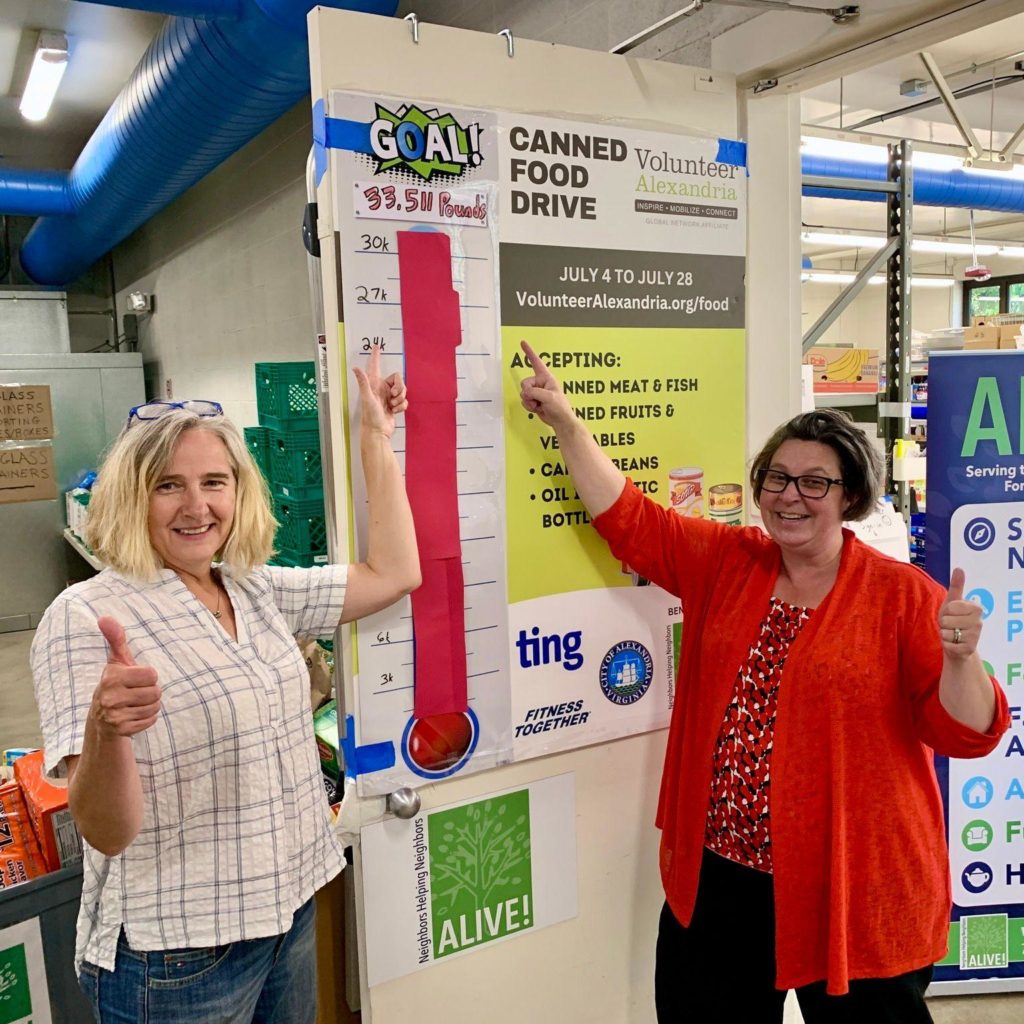 ALEXANDRIA, VA – In July, Volunteer Alexandria hosted the first city-wide food drive for ALIVE! It was a success, collecting more than 33,500 pounds of canned food over the entire month.
"We are thrilled to have exceeded our goal by over 3,000 pounds for our first community food drive and thank everyone who was able to help in some way," said Marion Brunken, the executive director at Volunteer Alexandria. "It was an easy decision to host it again in 2024."
Thirty-eight drop-off locations – including City Hall, Beatley Library, YMCA Alexandria, and Fitness Together – were one of the many reasons the drive was successful. Local businesses like McEnearney Associates and Ting Internet were also helpful in spreading the word about the drive.
"At Ting, we firmly believe in the power of giving back. We're thrilled to support this year's food drive," said Ting's Nicole McNally. "It's been truly remarkable to see the community come together to stock the warehouse with food, "
Lisa Groover of McEnearney Associates, who personally took part in the collection of food for the drive, said she was honored to participate. "Living in a neighborhood that truly values the concept of 'Neighbors Helping Neighbors,' and working for a company that is committed to supporting the community we call home means the world to me," she added.
All of the food collected was donated to ALIVE!'s food program, which aids individuals and families experiencing food insecurity.
Thanking Volunteer Alexandria for hosting the drive ALIVE!'s Executive Director Jennifer Ayers said, "Donations like the ones we've received go a long way to keeping our costs down and provide a healthy variety of food to people who need help." [SEE ALSO: ALIVE! Welcomes New President Rolf Blank]