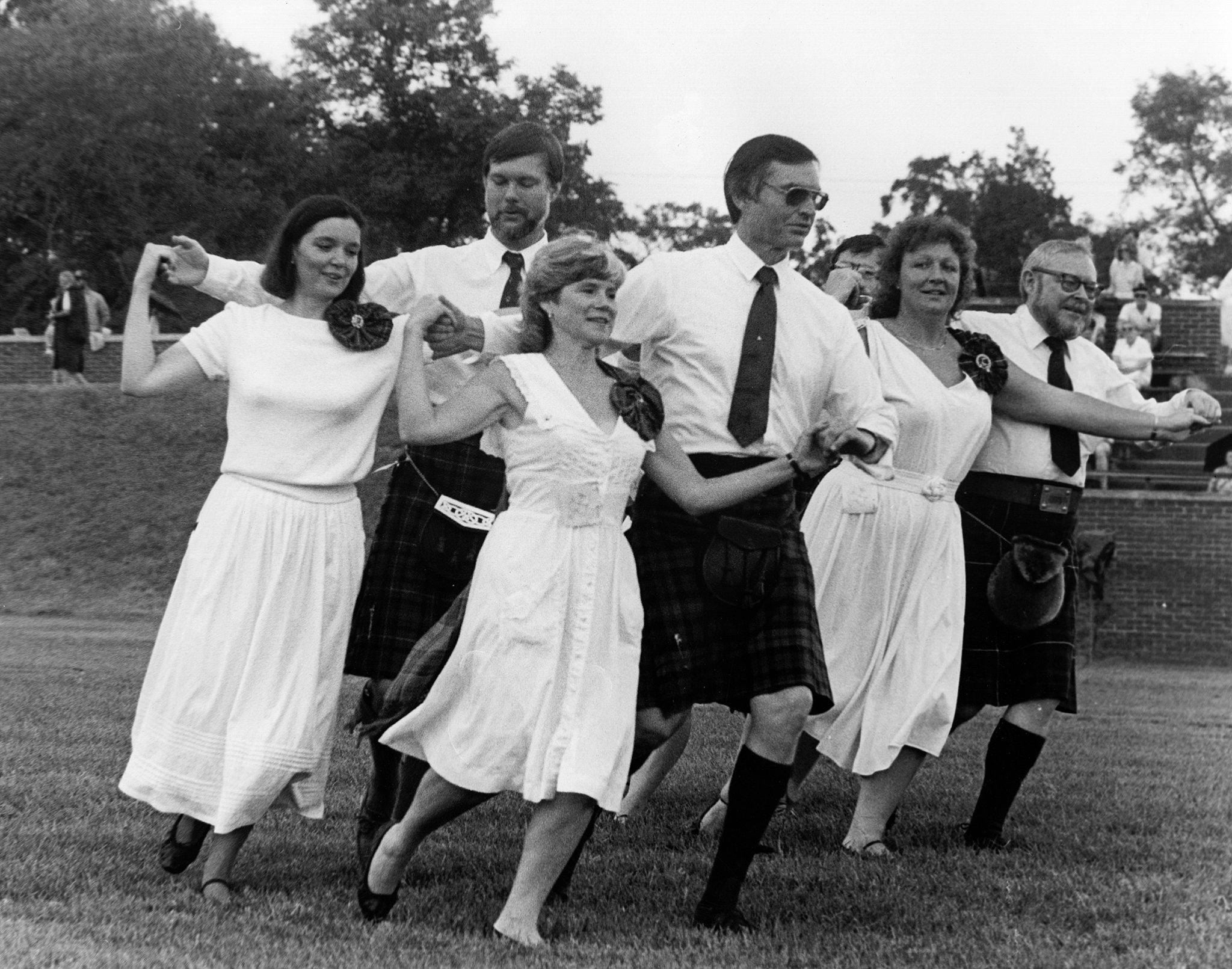 Alexandria, VA – Guilty. I am guilty of the very thing I caution you about.
From 1981 through 1987, I photographed the Virginia Scottish Games held on the grounds of Episcopal High School on Braddock Road. Being hired to photograph the games was like throwing a rabbit into the proverbial briar patch.
Do rabbits really like briar patches? Yes, according to midwestoutdoors.com, rabbits love briar patches because they're a major food source. Since rabbits don't hibernate, they need to find food every day.
But this is not about rabbits. This is about my being hired to photograph an exciting, many-faceted event. I was in my "photo heaven" and got some photos that I considered good.
What I didn't do, what I was guilty of, was not talking to the participants, not asking them to tell me their stories.
And now that I want to write about my experience with the Scottish Games, what was I to do? First, I went to Wikipedia, which said that the "Highland games are events held in spring and summer in Scotland and other countries with a large Scottish diaspora, as a way of celebrating Scottish and Celtic culture, especially that of the Scottish Highlands…."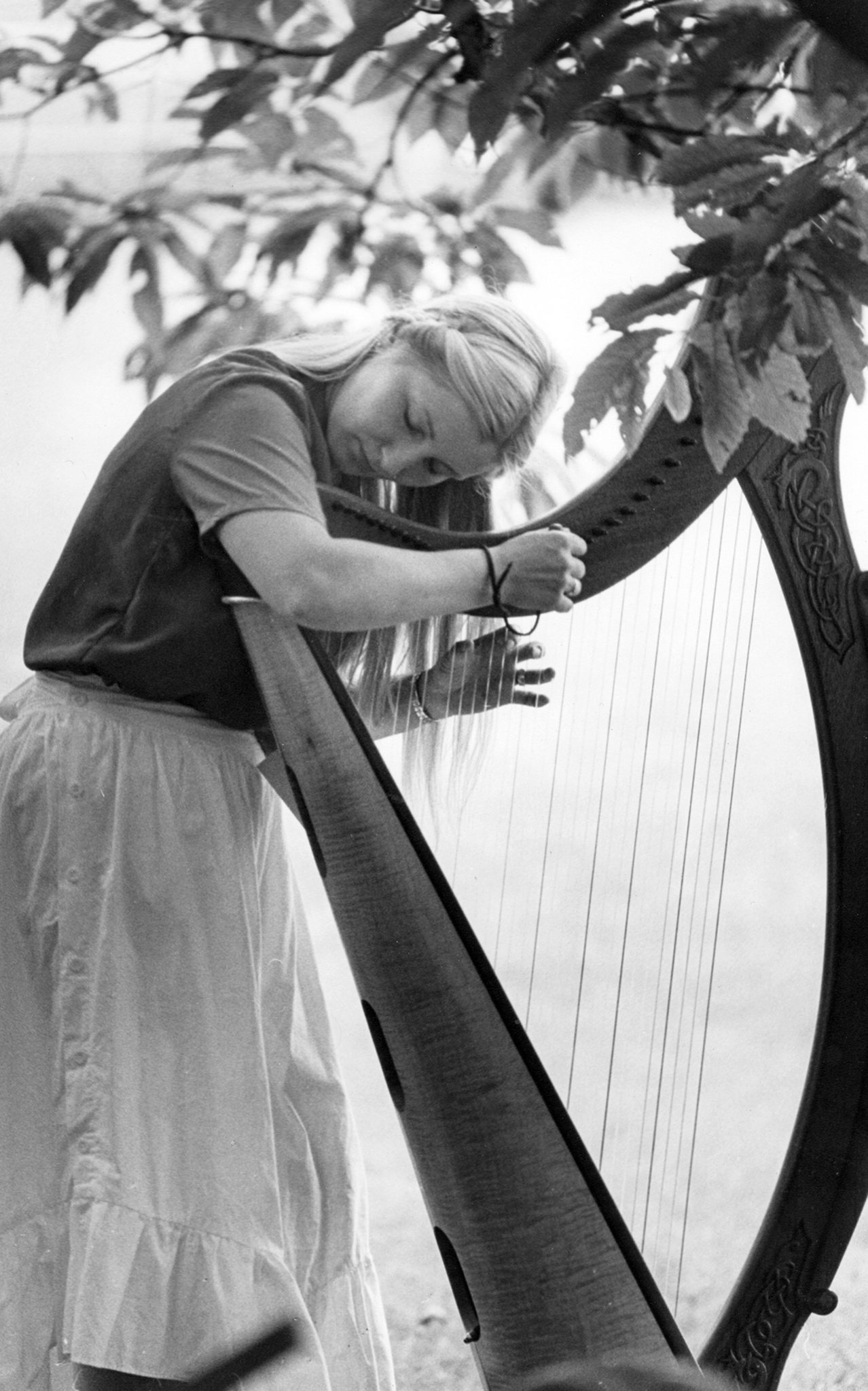 Then I searched online for Virginia Scottish Games (vascottishgames.org). I sent a message through their site and was pleased to receive a response from Alex (Alexandra) Duncan, "So good to hear from you, Nina! I still have the last set of headshots you did for us. Thanks for all the pictures you have done over the years."
These are photographs I took some 40 years ago. All I can say is, "Wow!"
Duncan directed me to the Virginia Scottish Games Facebook page, where I was happy to find many of my black-and-white photographs of the games. I recommend that you check out the site, especially a post by Richard Wright, to learn more about the games. According to his post, "The Scottish Games were established in 1974 as part of the Alexandria Bicentennial celebration as thousands of enthusiasts gathered on the grounds of Episcopal High School to participate in athletic and musical competitions…in 2007 the games moved westward…." The games now take place in The Plains, Va.
Duncan gave me contact info for David McKenzie, who graciously made time to talk to me. McKenzie confirmed my strongest impression of the event – as much as it is a competition, with as many spectators it draws, it is mostly like a big family reunion.
McKenzie's father and grandfather were members of the St. Andrews Society of Washington, D.C. According to the Saint Andrews Society website, "Founded over 250 years ago, we are a fraternity of Scottish descendants from around the Nation's Capital who celebrate our Scottish culture and heritage."
McKenzie remembers, as a young child, his family made annual four-day pilgrimages to Grandfather Mountain in western North Carolina. They rented cabins with kitchens. The women did the cooking – until – "tired of packing pans and other stuff, the ladies revolted," and in ­­­­time, the games were started at Episcopal High School. He started "throwing" when he was 15.
One of McKenzie's favorite memories is of one competitor, short in stature, who tried and tried throwing a 56lb. weight. Finally, when he was about to give up, he set a personal best record for distance "and just stood there and cried (with joy)." McKenzie reports they have remained close.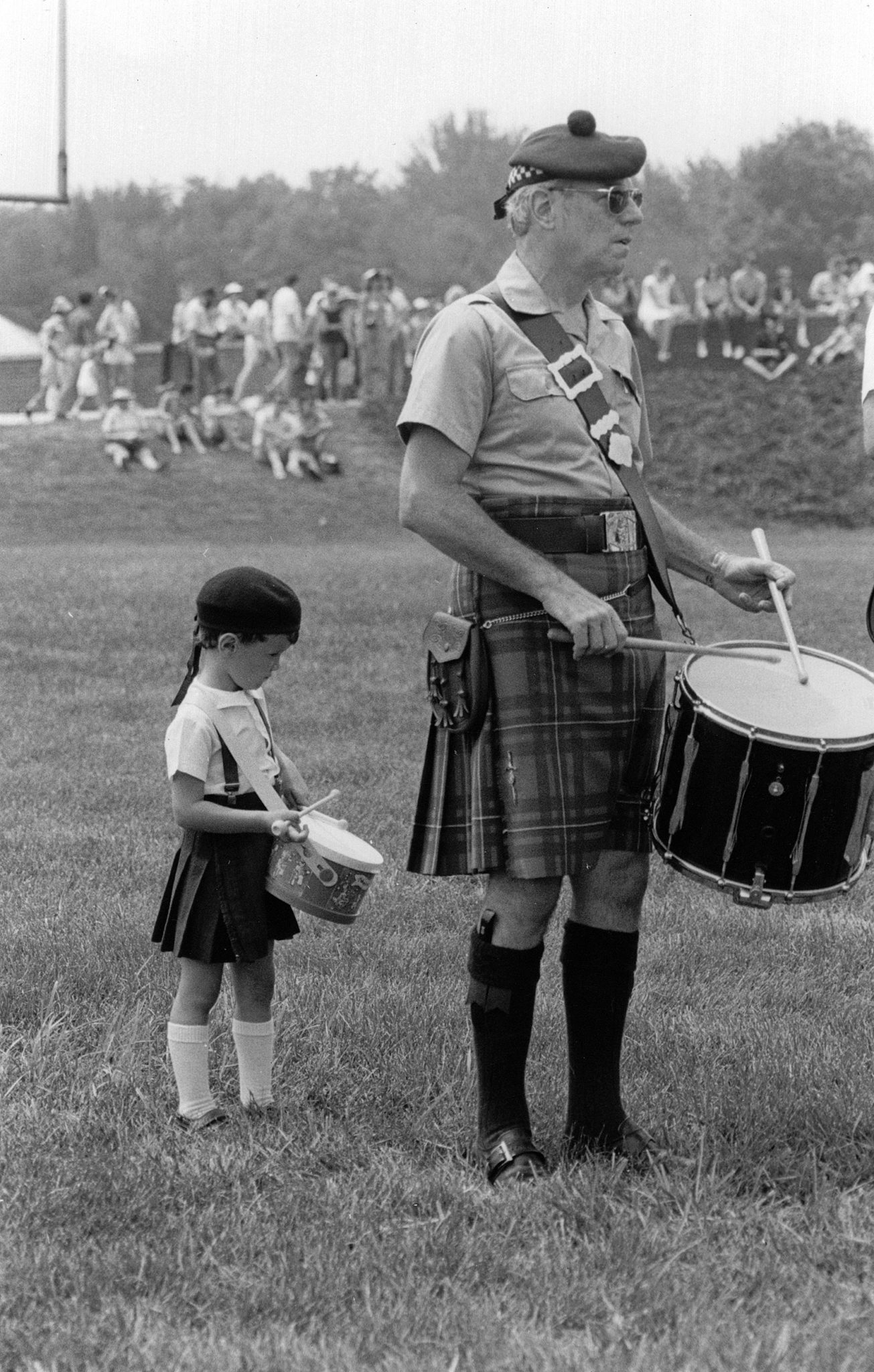 Maria Ward wrote, "I have collected people's memories about the Virginia Scottish Games at Episcopal High School, specifically from the country dancers. Many dancers remember first falling in love with country dancing because of their experiences at the games. Dozens of dancers from our region would fill the stadium to dance in the large country dance demonstration. To our (fragrant) amusement, we often followed the sheepdog herding demonstrations, so we would have to choose our steps wisely on the field. Sometimes we would perform a smaller demonstration on the stage that the highland dancers used for their competitions. This was a wonderful way to showcase our dancing, but the black dancing surface often absorbed the heat all day, so our feet would get quite warm! Of course, occasionally we'd experience cold rain, so we'd feel as if we were in Scotland….
"While those of us who live in Alexandria miss the ease and convenience of visiting Episcopal High School, the games continue a proud tradition — our 49th year! — at Great Meadow in The Plains. The Royal Scottish Country Dance Society is celebrating 100 years this year, and we are planning special dances for all at the games this Labor Day weekend…."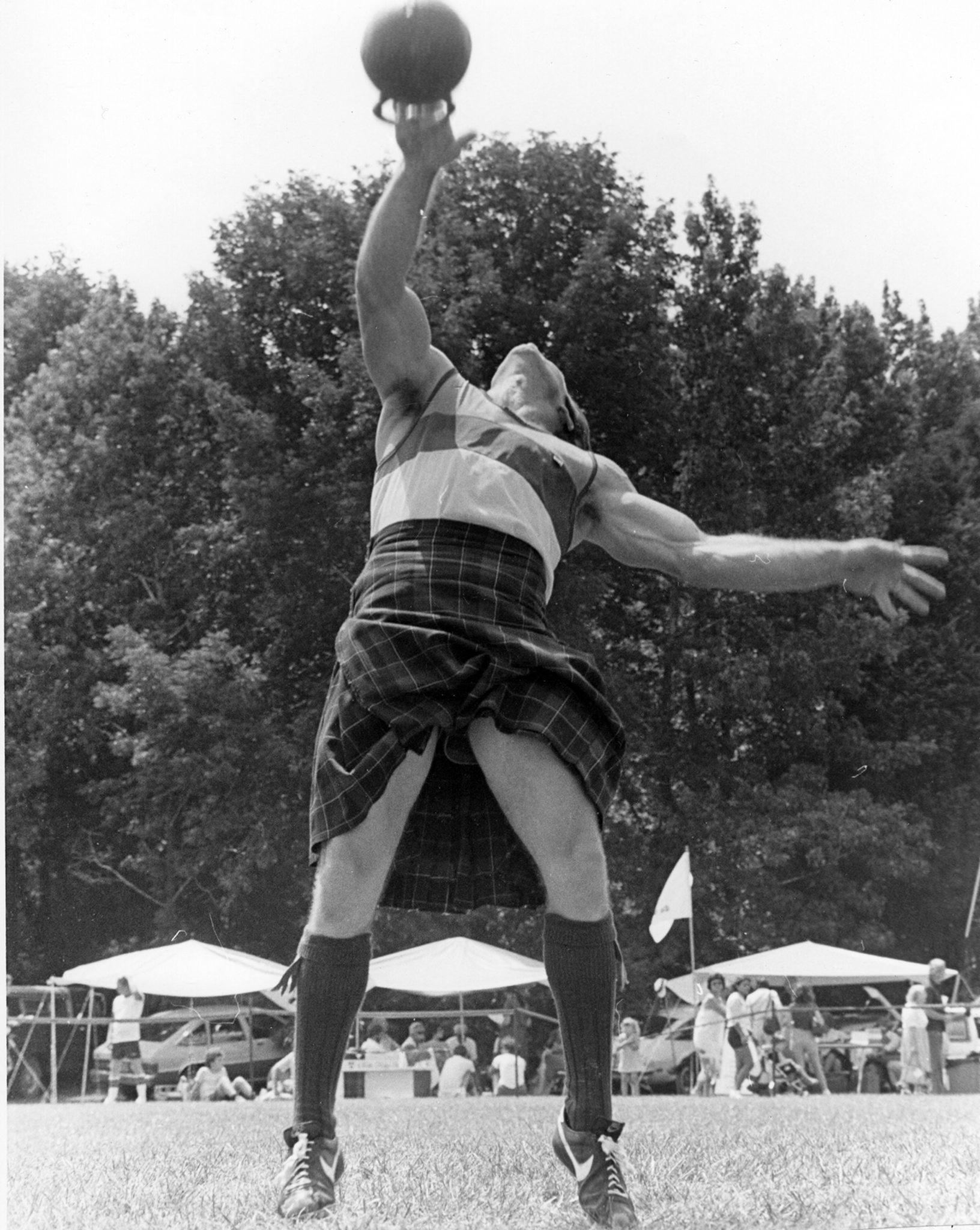 The 49th Virginia Scottish Games will take place on September 2nd and 3rd this year in The Plains, Virginia. That sounds like a very good day trip to me, a way to revisit some good memories. For tickets, go to vascottishgames.org.
Mosaic Artist/Photographer Nina Tisara is the founder of Living Legends of Alexandria.
ICYMI: The 3 Winners of the Alexandria Community Beautification Award Are…