Eatz
Visit a Little Slice of Cuba at Havana 151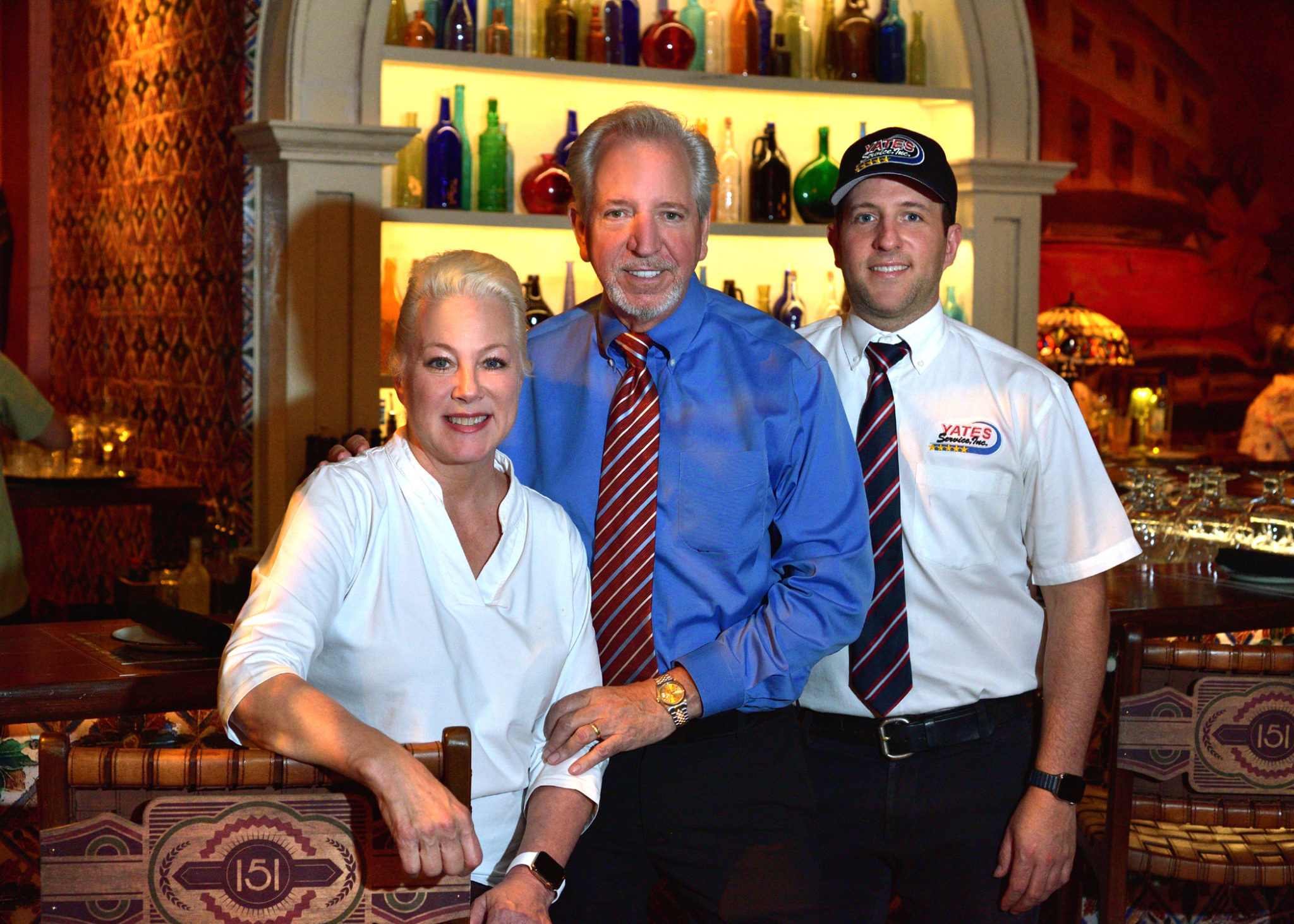 Alexandria, VA – The door closes and you find you are no longer in Alexandria. You are enfolded in the deep rich colors of Cuba. The elevator door opens and beckons you into a time machine that transports you back to the lush golden age of Havana. The only thing missing is the smell of a good Cuban cigar. You've arrived in the "sultry, elegant supper club with a Latin/Cuban flair that features rich and decadent decor with a unique take on an Old Havana luxury hotel of the 1940/50s." You are surrounded by palms and fountains, dark, and indulgent. No detail has been left to remind you of today, you are back in the arms of warm and sultry embrace of the Caribbean. Nestle into a comfortable chair or deep plush sofa and prepare yourself for an evening of the pure wonder of food and drink reminiscent of another day and time.
The newest iteration of The Loft at Lena's Wood Fired Pizza & Tap experience is Havana 151 at 401 E. Braddock Rd.  The Yates family has brought their latest creation to the Loft with a dining experience in old Havana. The menu reflects the times and tastes of another era that is long gone but remembered still. The exclusive menu will take you back to the islands. You may also order from the Lena's Wood Fired Pizza & Tap.
Where do you begin. Order from the exclusive beverage list. It is filled with excellent wine and beer choices but focus on the specialty cocktails. The signature Havana 151 Punch for two is shareable but you won't want to have any more than the two of you sipping on this amazing flavorful indulgence served in a large stemmed glass and filled with light rum, 151 proof rum, gin, brandy, banana liqueur, blackberry liquor, fresh lime juice, passion fruit, house-made grenadine, and garnished with pineapple and an orchid. Another must have is the Cuba Libré made with Havana Club rum, Cointreau, and the 'original,' Mexican Coca Cola from a glass bottle, and garnished with fresh lime. Does it bring back memories of our youth? The Spicy Pineapple +Jalapeño Margarita made with house-made pineapple infused tequila, Cointreau, fresh lime, fresh lemon, passion fruit, and jalapeño syrup. Wow. I'll have another please. Try one of the mojitos ranging from classic to pineapple to mexcalito.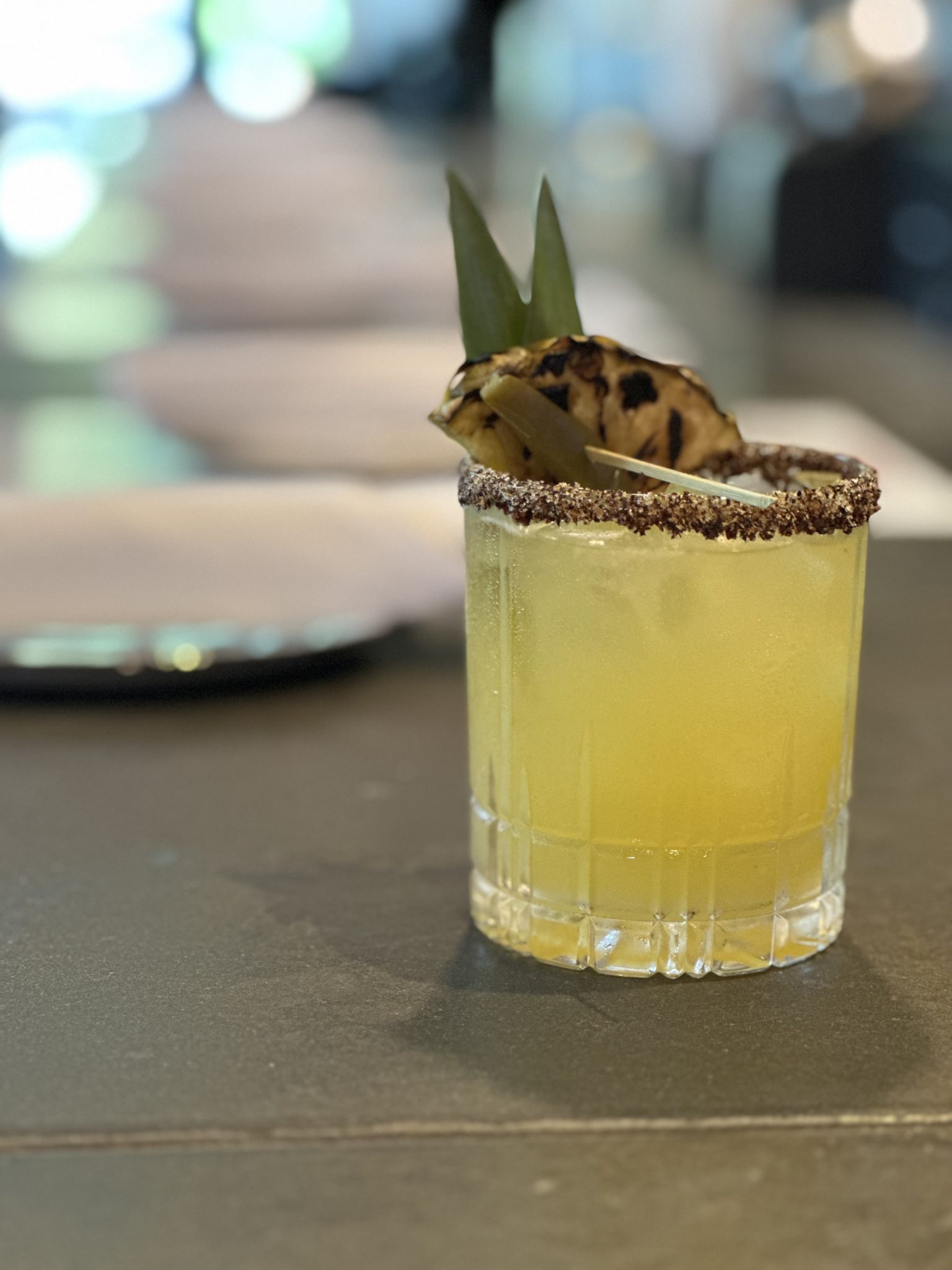 We focused first on the starters. I highly recommend the ceviche. This starter is true to its roots, filled with shrimp and white fish, marinated in a biting citrus marinade of lemon and lime juice with thin slices of red onion and touched with jalapeño and garlic. There is little to be said after your first and second and third bites other than sighs of pure joy. Served with lightly salted plantain chips, it is also shareable, not that you would want to. More seafood adorns the menu. The Havana Mussels are nestled into a seemingly simple broth of white wine, garlic, and butter yet it is so much more than that. The mussels are fresh, cooked just to tenderness. You'll want to ask for more of that toasted ciabatta bread to sop up all of the broth. I would be satisfied with just these two dishes but there is so much more. Everyone will delight in the Grilled Peach Salad made with gilled peaches on top of mixed greens, pecans, feta, prosciutto, mint, heirloom tomatoes with a honey lemon vinaigrette. Or indulge in the Dos Dips of Tropical Salsa and Guacamole. This dish is vegetarian heaven. Enjoy the house-made guacamole and mango salsa served with tortilla chips and fried sweet plantains.
Dinner proceeded with the Birria tacos are some of the best I have eaten. Three warm corn tortillas wete filled with gently, slow cooked shredded beef and accompanied with pickled onion, pico de gallo, sour cream, and Mexican corn, all we expect for a taco. The Birria gravy, thick and rich, made each bite luscious. The Seafood Paella with shrimp, calamari, mussels, sausage, saffron rice, cooked in a spicy seafood broth is another must order dish. The rice was so well seasoned and tender and the dish was loaded with seafood and sausage. Another entrée to order is the Grilled Fresh Catch. We were lucky enough to be served one of the tastiest and best cooked piece of swordfish ever. The deftness of the cooking resulted in a tender and well-seasoned swordfish that could not have been better. The accompanying rice and garlic mashed potatoes were wonderful, enhancing the delectable fish. Meat eaters can indulge in a 14 oz. Grilled Ribeye served with garlic mashed potatoes and sauteed mushrooms in a demi-glace. It's another 10 for everyone!
Desserts are another star performer on the menu. All are made in house. The Coconut Rum Cake is amazing. Wonderful does not even begin to describe this gorgeous slice. The name of the dessert is such an understatement. The yellow cake screams of coconut and rum. Did I say wonderful once? I could say it a dozen times if I could. The Chocolate Cake is another scrumptious choice. I love chocolate and I love this cake. The dollop of whipped cream was its crowning glory. Another choice is the Caramel Flan. The custardy dessert is so true to its roots, it's hard not to want to lick the plate.
This is an experience you don't want to miss.  You'll keep coming back for more. The Loft welcomes you from Mon-Thurs: 11am – 10pm (last seating 9pm), Fri: 11am – 12am (last seating 11pm), Sat: 10am – 12am (last seating 11pm), and Sun: 10am – 10pm (last seating 9pm). Brunch is served on Sat & Sun: 10am – 3pm.
Would you like your restaurant reviewed? Contact [email protected]
ICYMI: Around the World Cultural Food Festival Returns to Oronoco Bay Park in Alexandria Saturday, Aug. 26