Community News
DONATIONS NEEDED: Alexandria Computer School Serving Low-Income Residents Asking for Monitors, Laptops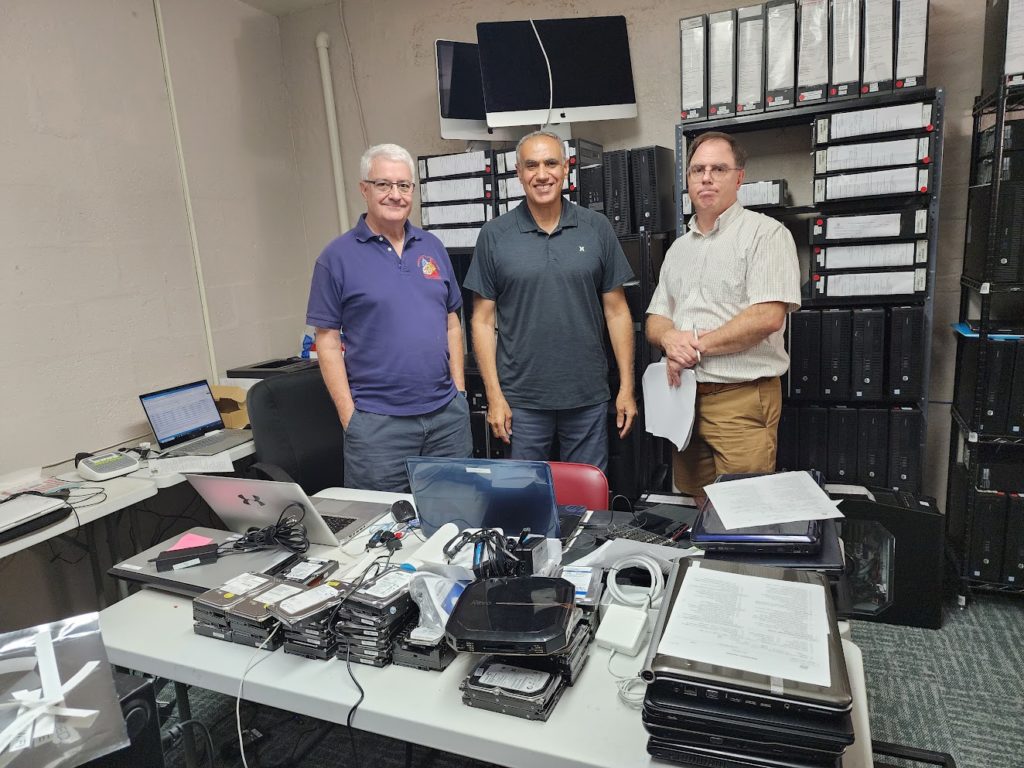 ALEXANDRIA, VA – At the end of a long, dim hallway in a cramped room, three men are hunched over circuit boards. They look at their beeping computer screens in the basement of Fairlington Presbyterian Church. The room is filled with computers, cables, wires, parts, and long work tables. For these men, it is a labor of love. All are certified Microsoft computer refurbishers, and they clearly enjoy fixing and upgrading older CPUs.
Lonnie Henley is the lead refurbisher at what is dubbed Lonnie's Lab. He is a retired defense intelligence officer and now spends his days refurbishing older computers. He has no formal training, [I've] just been doing this since I built my first computer in 1983," Henley said. Brian Wolfe describes himself as a computer hobbyist. Jameel Al-Ahmad has a background in computer science.
All volunteers, their job is to refurbish older desktops and get them ready to give to students. Computer CORE receives donations from individuals and companies that are upgrading their systems and wish to dispose of the older models.
"This is the lab where we take computers that people have donated to us and get them in condition for us to donate them to our students," Henley explained. So we get a lot of donations from companies. "We do an inventory of the donated computers, see what kind of condition they're in, see if anything is broken, any hardware that needs to be upgraded in order to make it run Windows 10."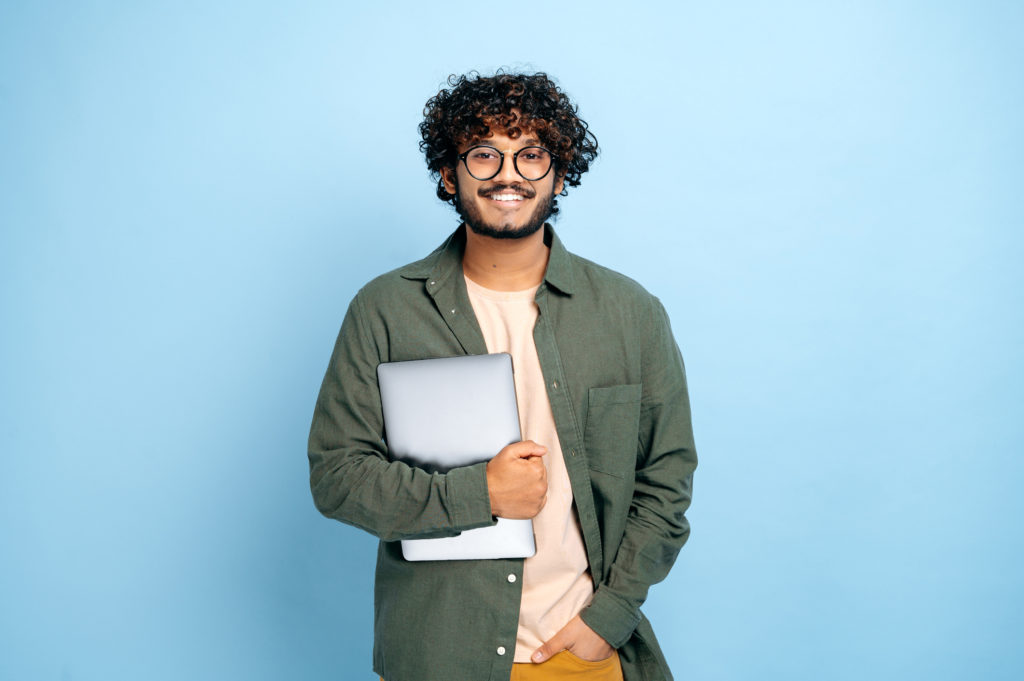 Computer CORE's Mission
Computer CORE prepares underserved adults to enter the work force with digital and professional skills. It offers free online computer classes to low-income residents anywhere in Virginia, including a large immigrant population, with limited to no computer skills.
"Right now the critical need is monitors," said CORE's Executive Director Donna Walker James. "Most students prefer a laptop but we have all these donated CPUs our refurbishment team has been working on, and we need monitors so that we can donate the desktops to our students who need them."
But that's not all. They also need PC and Mac laptops, keyboards, mice, and power and HDMI cables.
Next year, the organization will mark its 25th anniversary.  A gala is being planned.
CORE's Origin
Computer CORE started in 1989 . Founded by Alexandria Living Legend Deb Roepke, who ran a program for her college where people learned to use computers, she was inspired to create a similar one when she moved to here in 1988.  Then a new member at Fairlington Presbyterian, she shared with the pastor how difficult it was for her to assimilate to the area, but said how impactful her computer classes had been.. The pastor simply answered, "I have a check for $10,000 and a basement." The dream was hatched.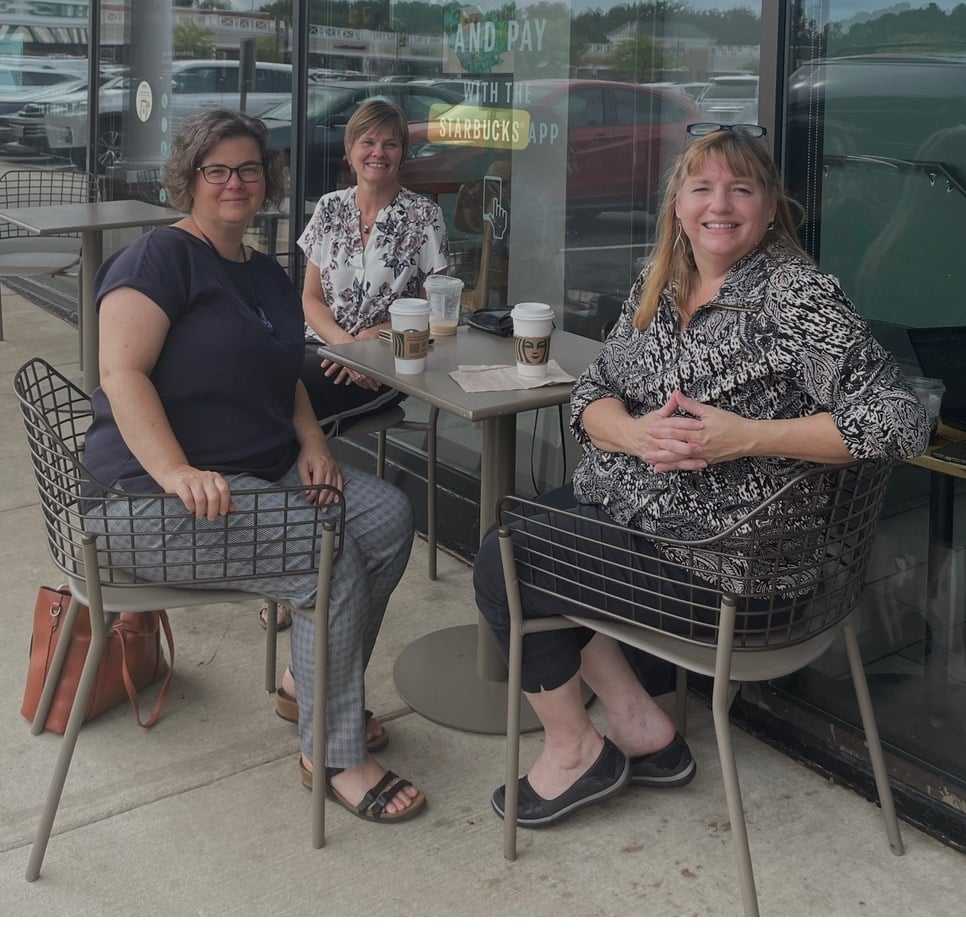 James Walker says 95 percent of Computer CORE students are immigrants.
"This place has been a great opportunity for me to give back to the community," Al-Ahmad said. Henley added the lab is an ideal place to hone IT skills and use what you've learned to be employed in the field.
The Benefits of CORE
What happens to students after they finish their Computer CORE classes? "This is always the million dollar question, difficult for any workforce to [answer]," James admitted. "During covid, nearly 100 percent of our students lost their jobs.
"We have many success stories primarily of our adult students going back to work in slightly higher level and better paid positions or getting promotions,"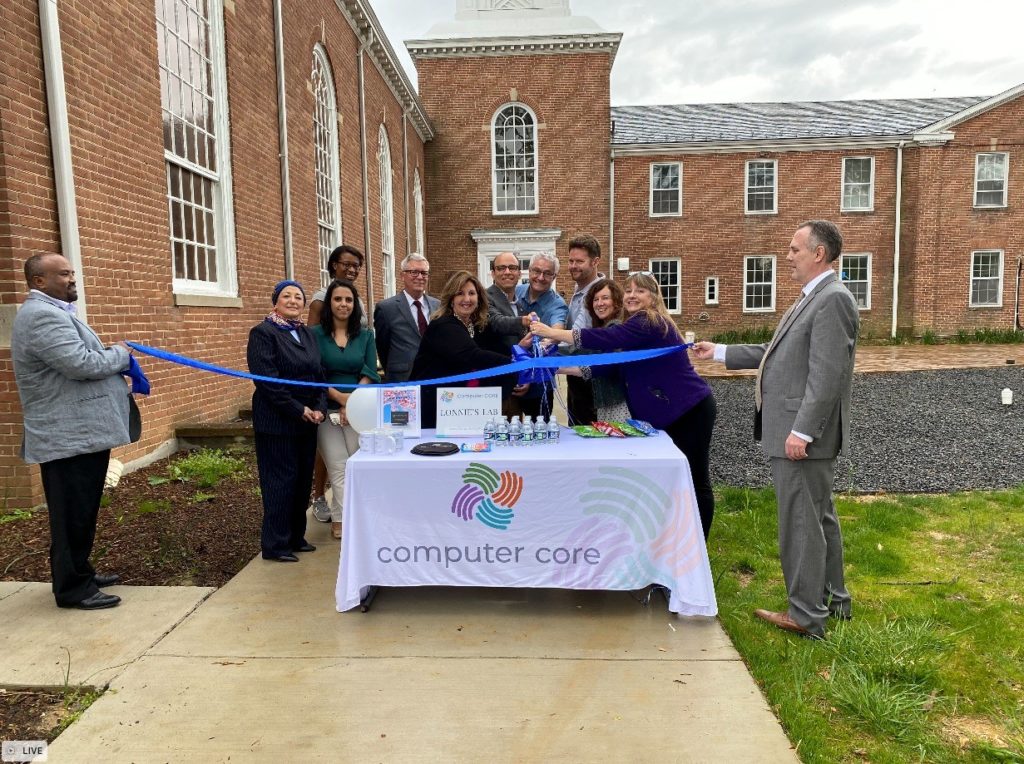 Read the stories of people who have had their lives changed by Computer CORE HERE. Have an old flat screen monitor you don't need? Donate HERE. [SEE ALSO: Hundreds Attend 'Best of the West' Event in Alexandria Aug. 5]