THEATRE
Glitz and Glamour Exude at the Kennedy Center in 'Moulin Rouge'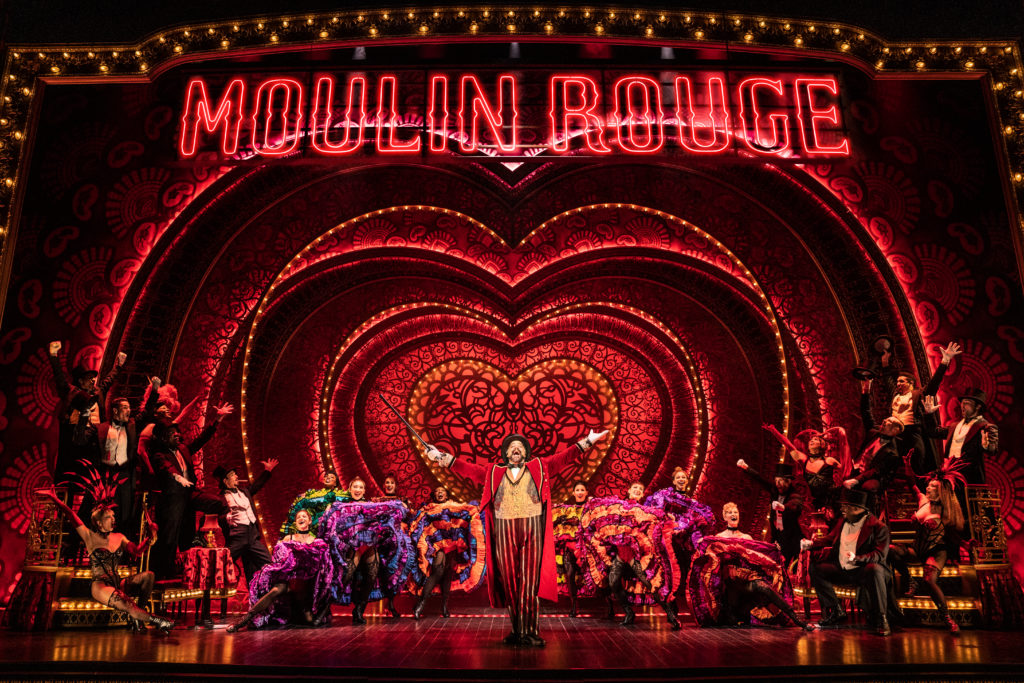 WASHINGTON, DC- "Moulin Rouge! – The Musical" is a maximalist's dream. Glitz and glamour exude in this celebration of Paris's bohemian underworld. The best way to enjoy this glorious extravaganza is to surrender to its magnificent excess, of which there is plenty. Directed by Alex Timbers with lavish costumes by Catherine Zuber and eye-popping sets by Derek McLane, this explosive production stuns even the jaded eye. A massive blue elephant and the famous Moulin Rouge windmill frame the stage, while the Eiffel Tower and Paris's glittering night sky form the evocative backdrop.
Apart from the Champs Elysees boulevardiers, whose lives entangle with Montmartre gigolos and prostitutes, the production's glitz comes in the form of megawatt circus atmosphere lighting design by Justin Townsend, and flouncy petticoats and sexy dancewear set to vivid choreography by Sonya Tayeh. Add an erotic, jaw-dropping tango, as well as the iconic cancan, and you have a grand theatrical fantasy.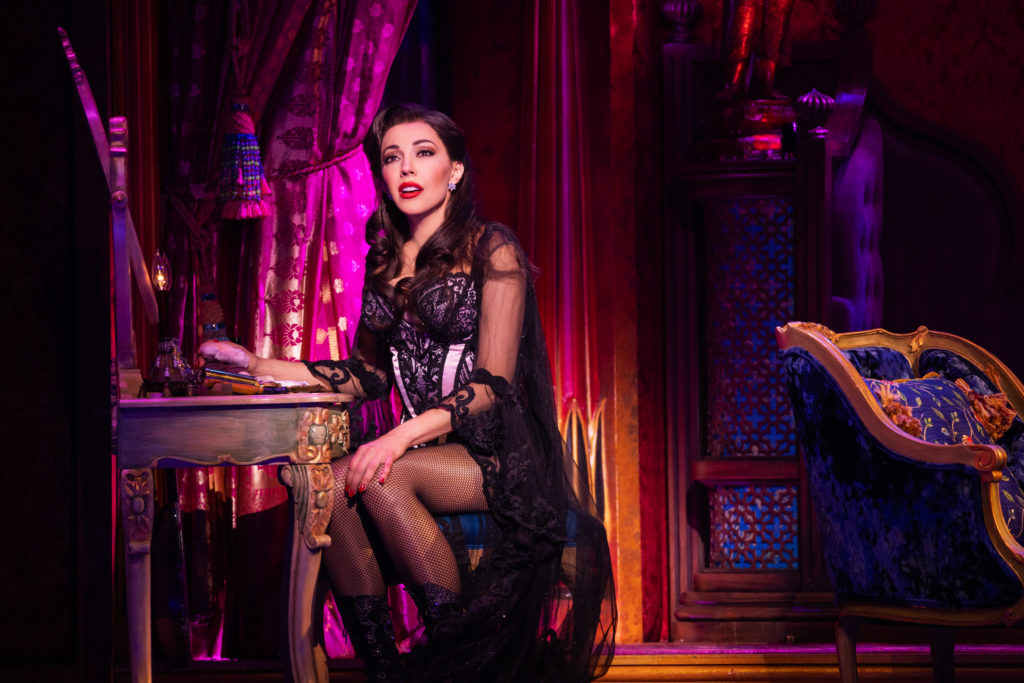 Leading lady Satine's (Yvette Gonzalez-Nacer) illicit lover, Christian, (John Cardoza) writes a rock opera to woo her. It is the start of their amour as well as the musical pop rock snippets that weave in and out of the dialogue. It's a spectacular tribute to lyricists everywhere. The playbill lists none of the musical numbers – over a dozen, mostly in snippets. Their rhythms and arrangements are reimagined and delivered to the recipients as dialogue. I recognized most of them, and you will too. The night I saw the play, the audience reveled in "Burning Down the House," "Let's Dance," "Lady Marmalade," "Royals," "Diamonds Are Forever," "Rolling in the Deep," "Material Girl," "Firework," "Bad Romance," "Chandelier," "Your Song," and "Sympathy for the Devil." The latter was performed for the cruel Duke of Monroth (Andrew Brewer), whose aim is to control Satine and keep her as his lover.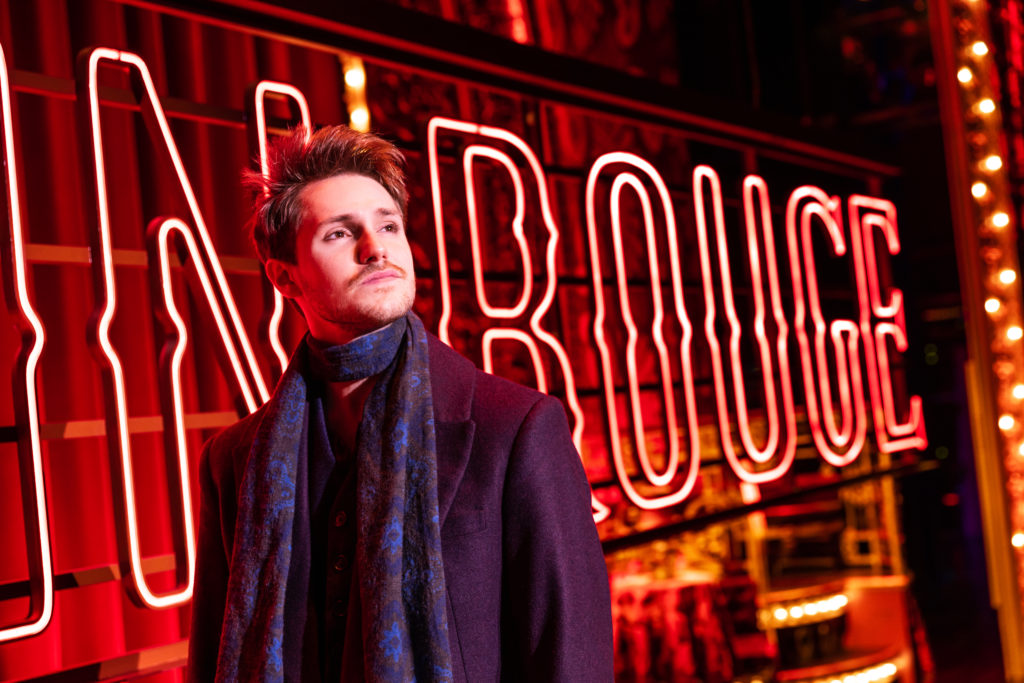 Themes of La Boheme and Cabaret weave in and out of this glamorous den of iniquity. Think Satine as Mimi, but based on famed French cancan dancer Jane Avril, celebrated in Toulouse-Lautrec's famous posters promoting the venue and its star performers.
Harold Zidler (Austin Durant), as the ringmaster of this circus of chanteuses and chanteurs. touts the ambiance as a place where dreams come true and carnal desires are realized. Drawn from Baz Luhrmann and Craig Pearce's eponymous motion picture, it tells the love story of Satine, the nightclub's leading lady and Christian, a poor (yet extremely handsome) budding American songwriter who comes to Paris to cavort among the revolutionaries. It is where he falls in league with Toulouse (Nick Rashad Burroughs. (The night I saw it, the character was played beautifully by Denzel Tsopnang.) Toulouse and Santiago (Gabe Martinez) are struggling to write a musical, so they join forces with Christian. Soon the trio pitches his musical to Satine at the Moulin Rouge, where love blooms.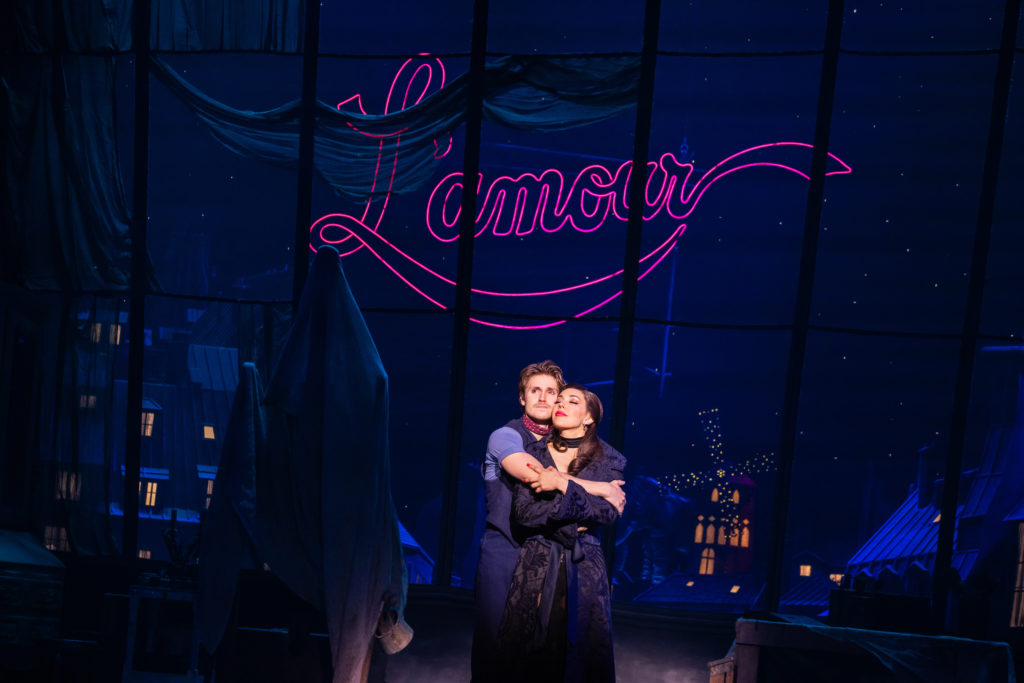 I would like to personally thank both John Cardoza and Yvette Gonzalez-Nacer for their magnificent voices. And they should personally thank me for not running up to the stage at curtain to hug them both.
Book by John Logan, With Nicci Claspell as Arabia; Kamal Lado as Pierre; Gabe Martinez as Nini; Harper Miles as La Chocolat; Andrés Quintero as Baby Doll, and a bevy of extraordinary dancers!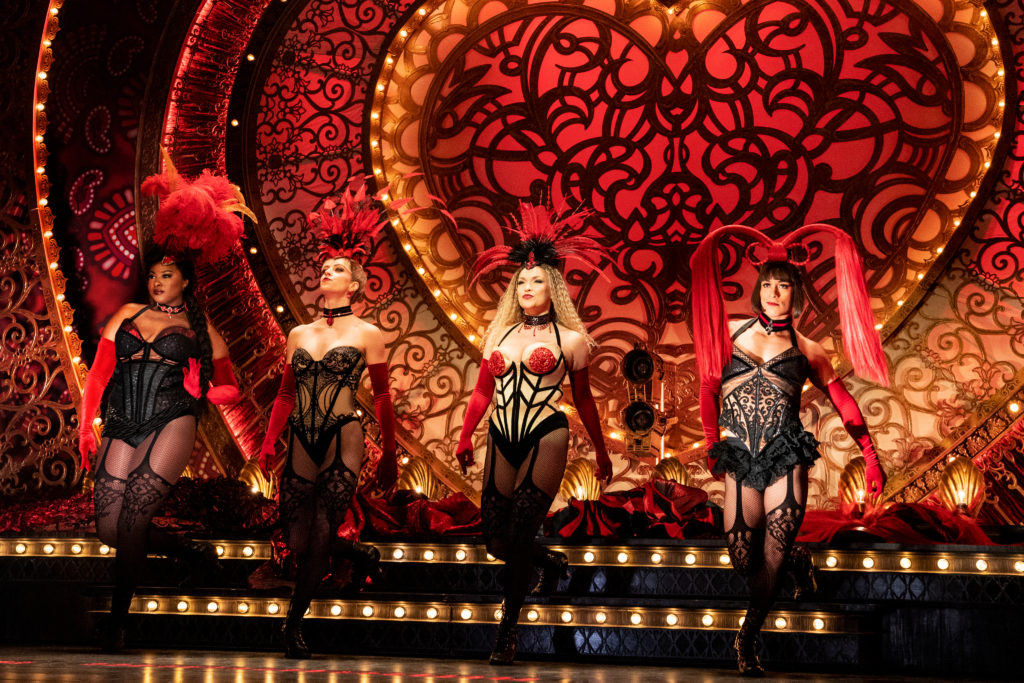 Highly recommended. C'est fantastique!
Through Sept. 24 at The John F. Kennedy Center for the Performing Arts, 2700 F Street NW, Washington, DC 20566. For tickets and information visit www.Kennedy-Center.org or call the box office at 202 467-4600. [SEE ALSO:Alexandria Area Ultraswimmer Denis Crean Successfully Swims the English Channel]