Community News
Recognized for Excellence in Operations, Alexandria Sheriff's Office Earns Reaccreditation
'We are proud to have earned ACA accreditation and to know that our policies and practices continue to meet their rigorous standards,' says Sheriff Sean Casey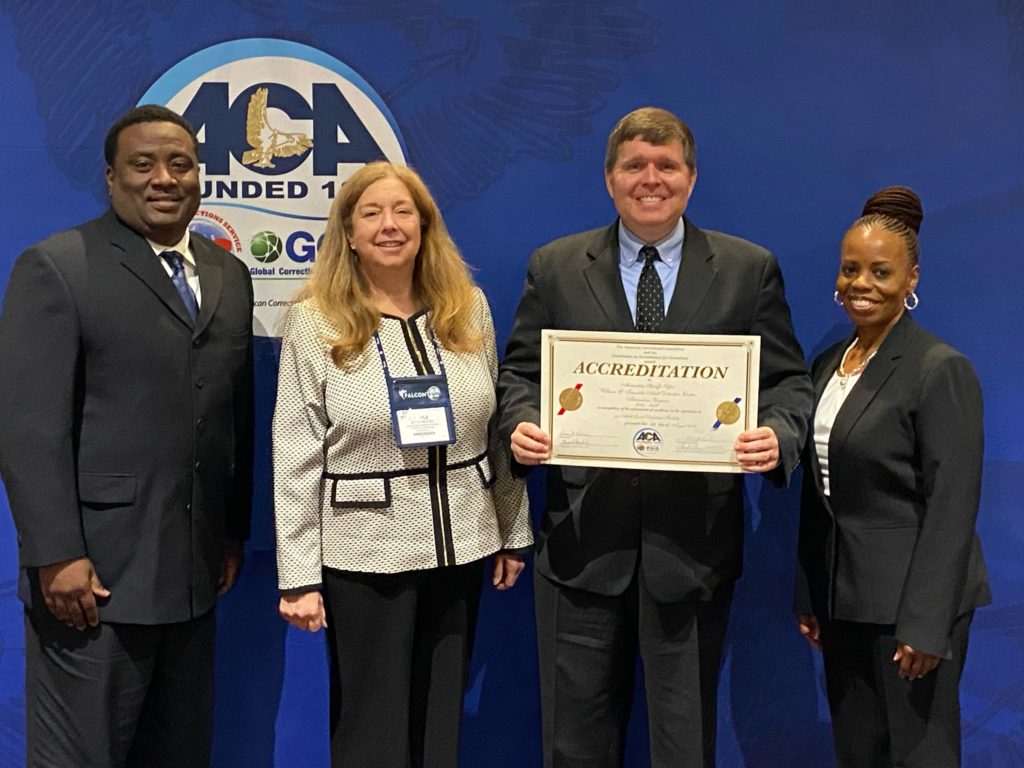 ALEXANDRIA, VA – The Alexandria Sheriff's Office and William G. Truesdale Detention Center recently earned reaccreditation from The American Correctional Association's Commission on Accreditation  The commission also recognized the Sheriff's Office for excellence in jail operations.
"We are proud to have earned ACA accreditation and to know that our policies and practices continue to meet their rigorous standards," says Sheriff Sean Casey. "This is also a very positive reflection on our staff and I thank them for their commitment, professionalism and compassion."
He accepted an official certificate for the achievement during the ACA's annual conference Aug. 11 in Philadelphia.
The accreditation review examines every aspect of jail operation. Areas include administration and management,  institutional operations and services, and inmate programs. (Three inspectors visited the sites in February.)
Following the inspection and review, the Sheriff's Office was found have a perfect compliance rating.
With reaccreditation, the Office has maintained the Triple Crown Award from the National Sheriff's Association. It has also earned the National Commission on Correctional Health Care and the Commission on Accreditation for Law Enforcement Agencies, holding continuous accreditation since 1989. [SEE ALSO: Tons of Trucks Returns Sept. 9]