Art
Alexandria Receives National Endowment Grant to Support Arts Programs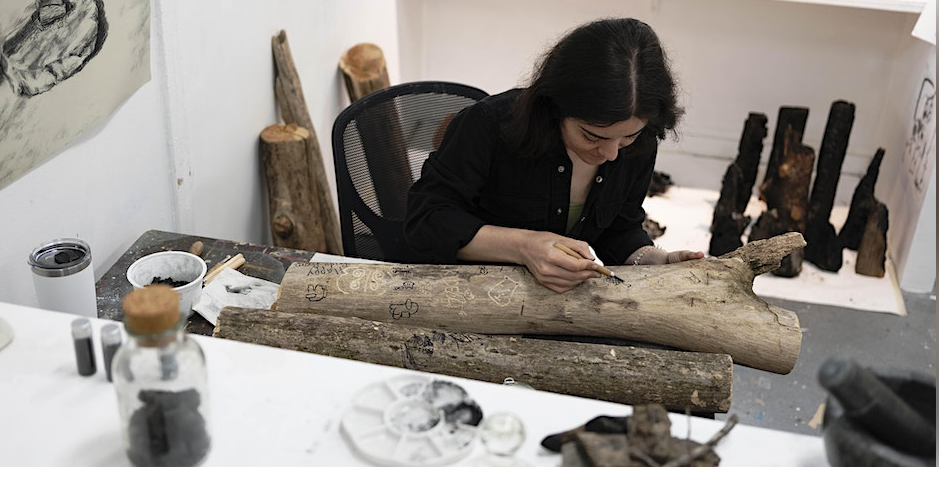 ALEXANDRIA, VA – The city's Office of the Arts has been awarded a grant from the National Endowment for the Arts. This marks the second time the Office of the Arts has received such a grant, and it will be used to fund the Artist Residency Program. The grant amount is unavailable.
An Alexandria eNews bulletin states that the program "integrates visual and performing artists in the community to conduct interactive art engagements" at various locations throughout the city.
Besides supporting exhibitions at the Alexandria Waterfront and the Torpedo Factory Art Center, the funding will also be used to bring art to new locations such as senior centers, libraries, and hospitals.
See below for some upcoming residency engagements. (All information provided is directly from the eNews bulletin.)
Torpedo Factory Art Center – Post Grad Resident Artist
Lianna Zaragoza "Traces of Us: Etched in Wood"
Tuesday, August 22, at 4 p.m., Chinquapin Park Pavilion (Chinquapin Dr.)
Join artist Lianna Zaragoza for summer art activities like drawing with charcoal and carving into wood sculptures! Event is free, however, reservations are encouraged. Register HERE.
Site/See Residency Performances
Since 2019, the Site See installations have played an important role in the success of Waterfront Park, providing engaging and interactive visual anchors that received accolades from the public and the press.
As part of the Artist Residency Program, two performers were selected to bring movement works inspired by the Site See artwork to the Waterfront Park space during the period of September to November:
Jane Franklin Dance
Based in Arlington since 1997, Jane Franklin Dance is a company of movement artists who work in partnership with additional dance professionals, guest choreographers, and partnering organizations. Jane Franklin Dance has been recognized by Virginia's Governor's Award for Excellence in the Arts and the company tours for the Virginia Museum of Fine Arts Paul Mellon Arts in Education Program and the Virginia Commission's Tour Directory.
Ronya Lee-Anderson
A Caribbean-American folk-soul singer-songwriter and dancer-choreographer from Washington, DC. She is currently on Dance Faculty at American University and is an Artist in Residence at Dance Place. Her work has been commissioned by the University of Virginia, Duke University, the Maryland State Arts Council, and the John F. Kennedy Center for the Performing Arts.
The Mobile Art Lab Residencies
A call for artists is currently out for eligible artists in the DC/Maryland/Northern Virginia area, until September 1 at 11:59 p.m. Six artists will be selected to conduct two artist engagements each in various locations in Alexandria through the rest of 2023 through the Mobile Art Lab, Alexandria's very own art truck.
Additional information
To learn more about Office of the Arts programs and receive call for artists notifications, contact [email protected] or visit alexandriava.gov/arts. [SEE ALSO: Speed Cameras Near School Zones in Alexandria Active Sept. 18]