Alexandria News
Obituaries
OBITUARY: Community Leader, Altruist, Educator, and Golfer, Roberta "Bobbie" Shaw Thomas, 88, Dies
"She spent her adult life in Alexandria and enjoyed opening her home and heart for charity"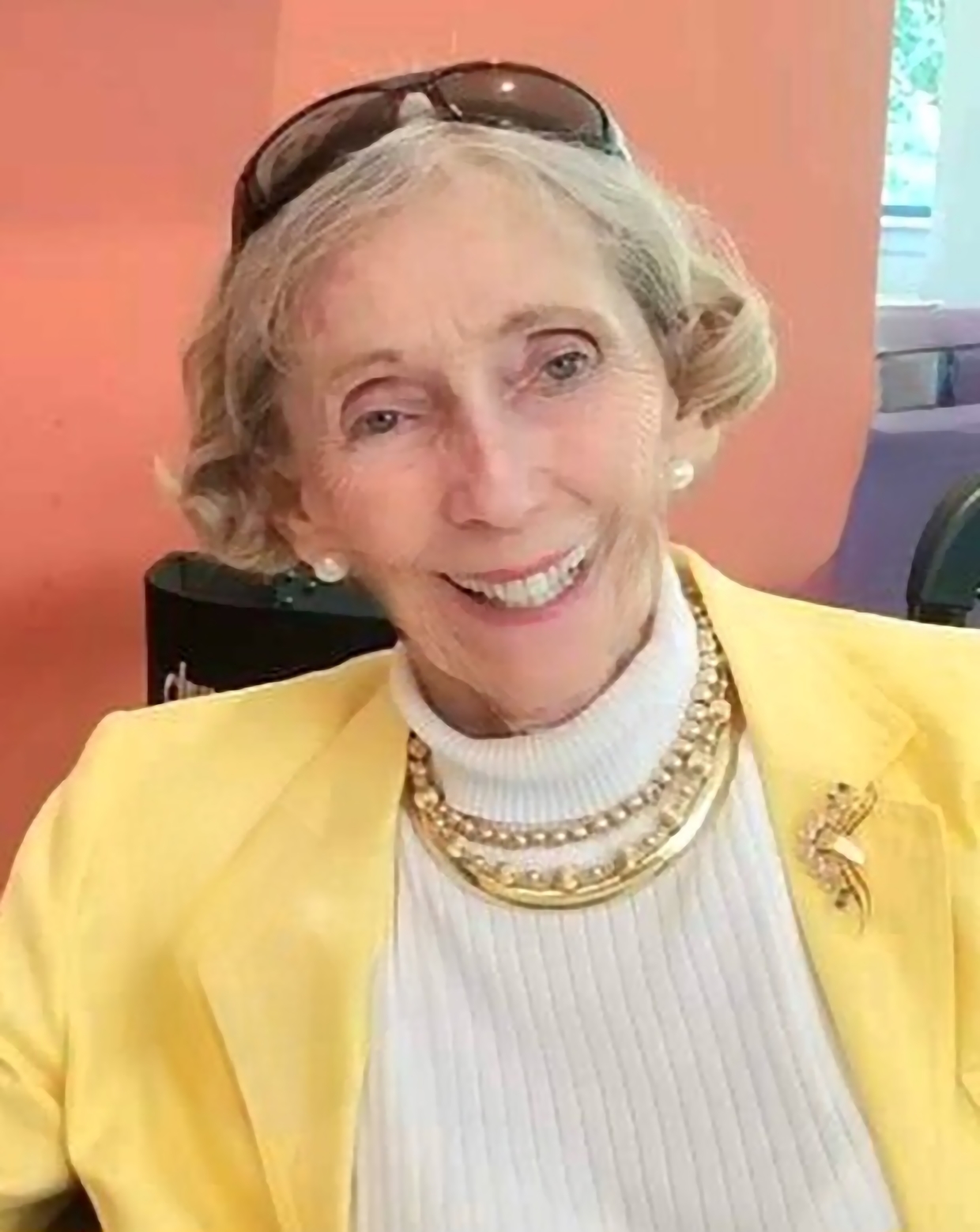 ALEXANDRIA, VA — Roberta "Bobbie" Shaw Thomas died peacefully in her sleep on August 22, 2023 at Goodwin House Bailey's Crossroads, in Falls Church, Virginia. Bobbie was born March 25, 1935, in Greenville, Mississippi, to Ruth Levings Shaw and raised by loving parents Jane Bartholomew and Robert H. Shaw. She was 88.
Bobbie Thomas graduated from The College of William and Mary, where she was a member of Pi Beta Phi and married her first husband, Henry Alexander Thomas, the day after she graduated. She was a member of the first graduating class of George Mason High School, Falls Church, Virginia. She spent her adult life in Alexandria and enjoyed opening her home and heart for charity and social gatherings and she especially enjoyed New Year's Eve.
People and philosophy were her passions. She was known for her positive and inspirational personality, which was infectious. She touched the hearts of many friends. She died as she lived, with grace and boundless love. Bobbie taught us how to live in the moment with kindness, service, and love.
She played tennis and later golf, where she met her current husband, William Twyman Williams, at one of her early golf clinics. She began her golf career late in life and practiced hard and played with dedication. By 2004, she won the Belle Haven Country Club Nine Hole Ladies Golf Invitational and followed that in 2007 by winning the two-day BHCC Memorial Tournament taking home the Natalie Olmi Trophy. She and Will have been together for over 25 years and played many courses from Virginia to California and from Maine to South Carolina.
Early on, Bobbie taught school in Richmond and Alexandria public schools. She was president of the University of Richmond Law School Wives Association. She continued serving as president of Alexandria and Virginia legal auxiliaries and served on the same National Board. She held offices in several PTA's and was active in Girl and Cub Scouts. Bobbie served as president of William Byrd Young Democrats in Richmond. She was an active Twig, later a sustaining member. Bobbie belonged to Riverport Garden Club and was secretary of Hunting Creek Garden Club, Junior Friends, secretary of Kiwanis Auxiliary, and a lifelong blood donor. She was a long-time Immanuel Church on the Hill member, where she taught Sunday School for over a decade. She belonged to Belle Haven Country Club since 1958 and belonged to The University Club and Farmington Country Club. She opened a small business, "Roberta's," specializing in color consulting and specialty advertising. She also worked in real estate with her daughter, Anne.
She is predeceased by first husband Henry Alexander Thomas, daughter Anne Alexander Thomas, and grandson William Seth McClelland. Surviving is her beloved husband William Twyman Williams of Alexandria, Virginia, her sons, Robert Griffith Thomas of St. Petersburg, Florida, Henry Shaw Thomas of Denver, Colorado, grandchildren, Carter Robinson Thomas and Mary Page Thomas, sister Sally Shaw Wyckoff, brothers, Peter B. Shaw, Robert H. Shaw, Jr., sister-in-law, Suzanne F. Thomas and all their families which include nieces and nephews.
A memorial service will be held at 11 a.m., Monday, September 18th, 2023, in the Zabriskie Chapel, at Immanuel Church-on-the-Hill, 3606 Seminary Rd, Alexandria, VA 22304. In lieu of flowers, donations may be sent in memory of Bobbie Thomas to Immanuel Church-on-the-Hill Memorials, 3606 Seminary Rd, Alexandria, VA 22304.
TRENDING IN ALEXANDRIA NEWS: Alexandria's Noah Lyles Is World's Fastest Man, Runs 100m in 9.83 Seconds at World Championships