School News
Lance Harrell Named New Campus Administrator for Alexandria Schools' Minnie Howard Campus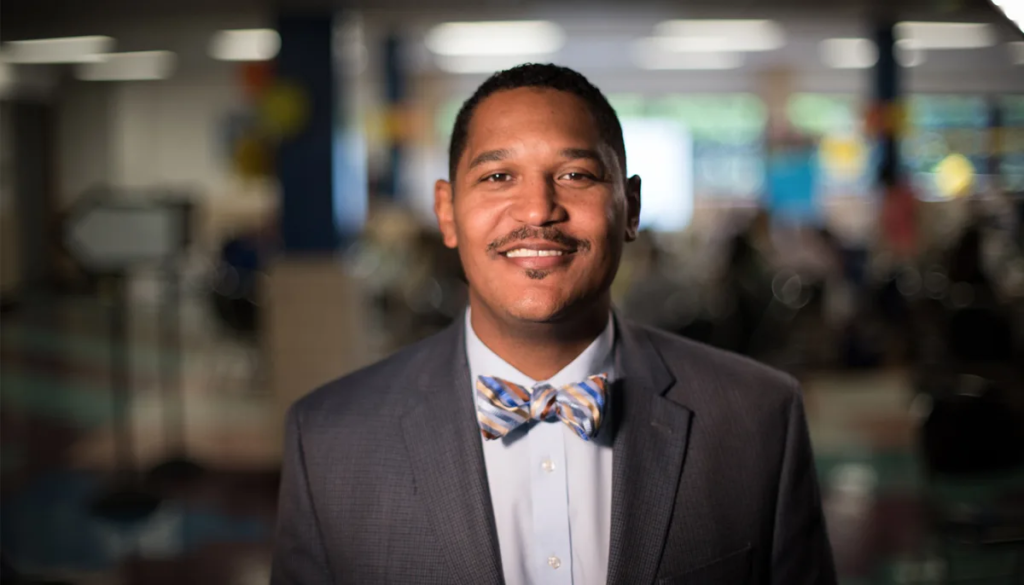 ALEXANDRIA, VA – Lance Harrell has been named the campus administrator for the Minnie Howard Campus of Alexandria City High School (ACHS). In the role, Harrell will act on behalf of Alexander Duncan III, ACHS Executive Principal and lead Minnie Howard.
Due to start Aug. 28, he will ensure the campus follows its instructional program and adheres to the school division's regulations for curriculum design and assessment, promotes the curriculum, and provides the best instruction possible for the success of students.
"I am excited to welcome Mr. Harrell as campus administrator of Minnie Howard. I have worked with him for years and I know he will be great," Duncan, III said. "He maintains student achievement, school culture and staff morale as essential focus areas of his work, and I am confident that he has the background and skills to successfully take Minnie Howard into its newly constructed campus."
Harrell arrived at ACHS in 2014, serving as an academic principal at George Washington Middle School. Most recently, he was the lead administrator of operations and student support at Minnie Howard.
He holds a B.A. in elementary education from Southern University and A & M College in Baton Rouge, Louisiana. He earned a M.Ed. in educational leadership from Southeastern Louisiana University. [SEE ALSO: First Day of School at George Mason Elementary in Alexandria]