Alexandria News
Watch Live: Alexandria's Patrick Henry K-8 Principal Ingrid Bynum Goes for Mrs. America Title August 26
Alexandria Educator was Crowned Mrs. Virginia in June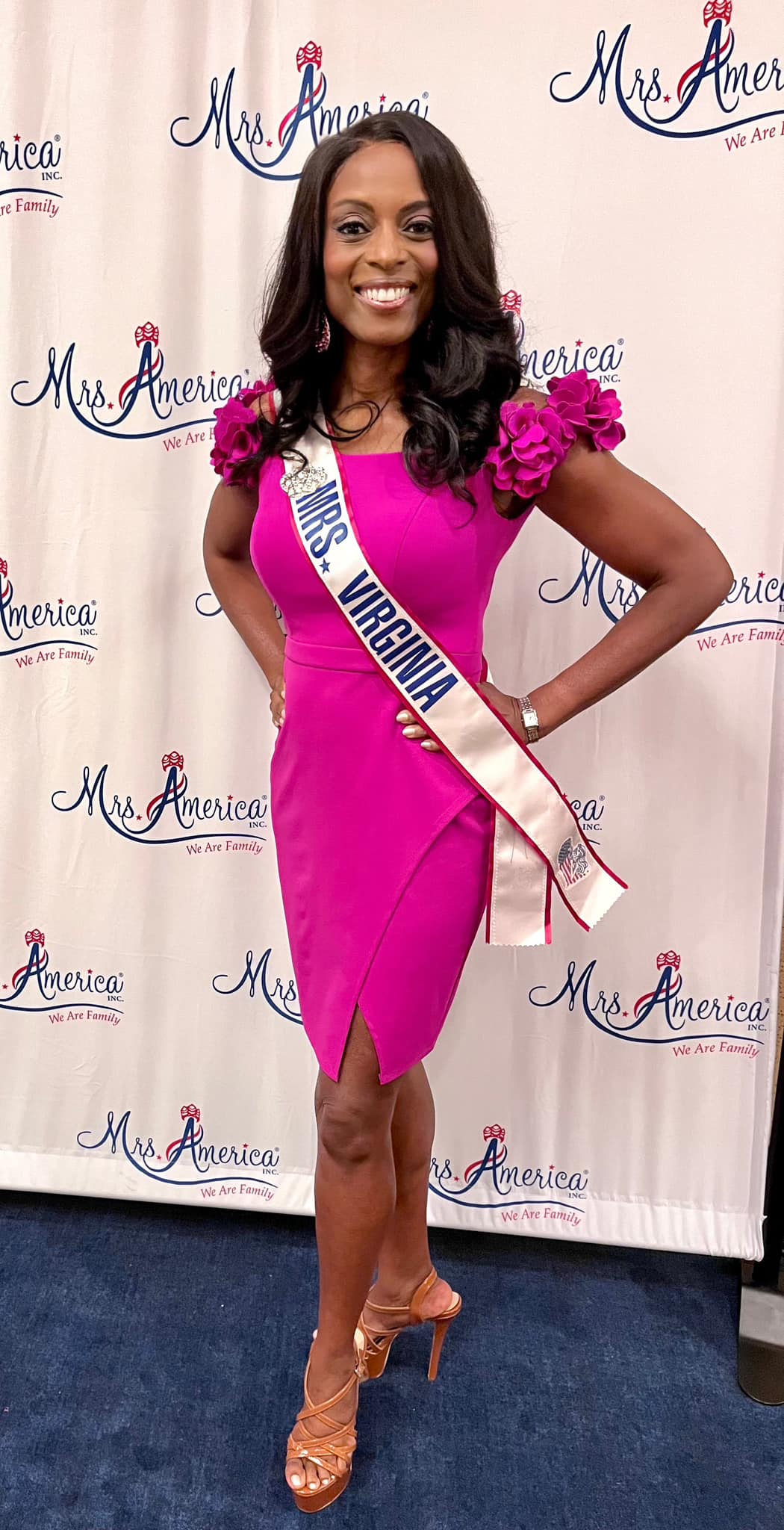 ALEXANDRIA, VA – Ingrid Bynum, the principal of Patrick Henry K-8, has a lot to tell the kids about how she spent her summer.  In June she was crowned Mrs. Virginia, and in August she traveled to Las Vegas for an 8-9 day intensely competitive process hoping to capture the Mrs. America crown.
The University of Maryland graduate who was Washington Post's Principal of the Year in 2016 is using her new platform to spotlight student literacy, particularly the Success for All Foundation, a program that she has implemented at Patrick Henry.  Bynum told her social media followers, "I loved meeting the judges and having an opportunity to talk about [my] passion for every child having at least one book!"
Bynum told the Alexandria Times, "It's difficult for parents nowadays, especially post pandemic. To have to make decisions between basic essentials for just living such as rent and gas and food, and then go to purchase a book for their child. There's a library, but we find oftentimes that our parents are also working during the hours that the library is open," Bynum said.
Bynum said she had a "lightbulb moment" that she could do some good with the pageant.
Time management has been an issue, but her family is with her all the way, and she regrets missing the first day of school ever.  Bynum has been principal at Patrick Henry for 12 years, and as she told the Times, "I'm sad because I love the excitement and the sheer joy on the children's faces when they come in for the first day. But, I'll be back on the [August] 28th and hopefully I'll be back with the Mrs. America crown."
The Mrs. America pageant will be livestreamed on Saturday, August 26, at 8:00 p.m.  Tickets to access the livestream are $24.99.
The Mrs. America Pageant is a beauty competition that was established to honor married women throughout the United States of America. Each of the contestants representing the 50 states and the District of Columbia ranges in age from their 20s to 50s and earns the right to participate in the national event by winning her state competition. These state events are under the direction of Mrs. America state directors. The winner goes on to compete in the Mrs. World pageant.