SPORTS
Alexandria's Everett Stack Launches Into Formula 3 at 16 Years Old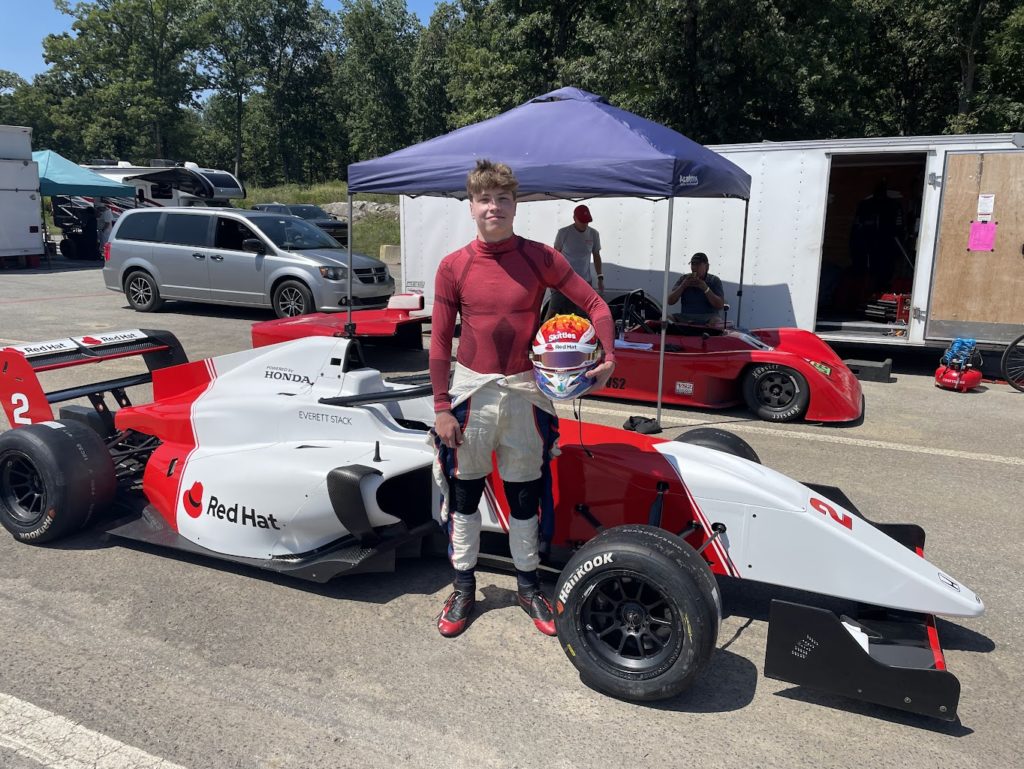 SUMMIT POINT, WV – When most teenagers are clocked going 160 mph their story ends in police lights. For Everett Stack, it ends in a photoshoot and (non-alcoholic) champagne. Stack is a 16-year-old racecar driver from Belle Haven, Alexandria, and a good one at that. This season, he makes his debut as a Formula 3 driver after (literally) speeding through Formula 4 in 2022. Eric Jensen, his coach and sponsor, says there's really only one word to describe Stack's progress: "meteoric."
That word certainly seemed fitting on Aug. 19, when Everett roared by onlookers at the Summit Point Motorsports Park in West Virginia. While this specific race was not part of the official Formula Regional Americas Championship, it was important for Stack to get experience in his new F3 Ligier car.
His promotion to Formula 3 comes with increased stakes and the hardware to match. He now races in a faster, heavier car. and against far more experienced racers.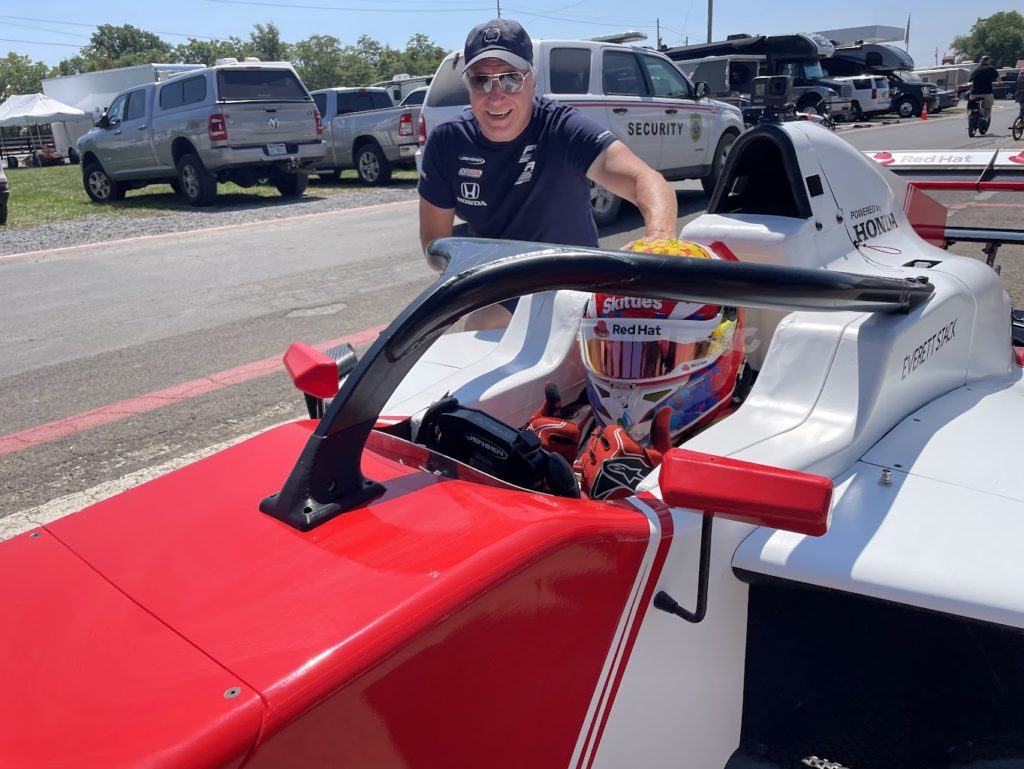 The race at Summit Point was a 22-lap event, which involved various classes of cars, increasing the difficulty of his F3 debut. This meant there were faster and lighter cars which could speed past Stack on straightaways and jam him up on the turns. The young driver, despite persistent attacks, defended his position well and focused on incrementally shaving his lap time down.
While some of the F3 races are held on the actual Formula 1 tracks that boast large paddocks and impressive technology, this course was a bit more rustic. Instead of watching the race from screens, Jensen climbed up on a wooden platform and observed from a hill, like a general from atop a parapet. Despite the unconventional style of the race and its unique rules, Stack took second place on the podium for the Atlantic Championship division.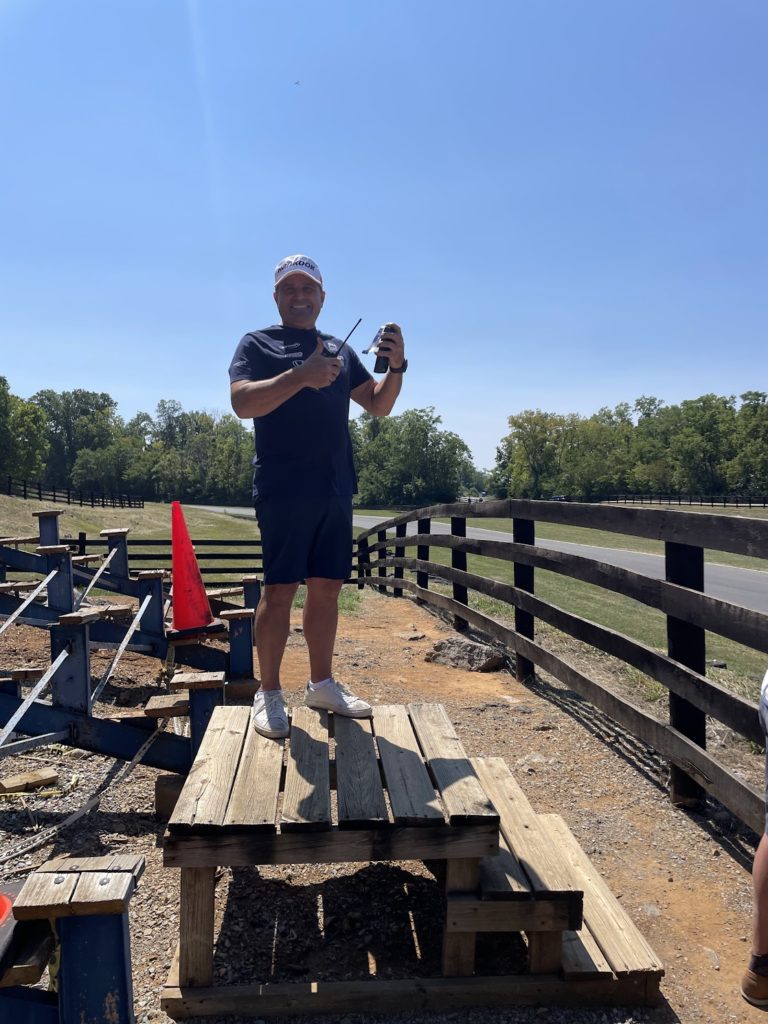 Larry Stack, Everett's father, travels with his son to each race. He sees Everett's success as "a double-edged sword."
"Naturally, it is exciting to see your son excel at their passion but the sport of racing does carry real risks," he continued. "It's not like striking out or missing a basket."
Robust improvements in safety technology have made the sport much safer today than in decades past. If anything, Larry joked, at least all the racing will prepare him for driving in the DMV.
The teenager is the opposite of his car. It is loud and aggressive on the track; Stack is humble and kind. While gracious in victory he admitted his performance "could've been better."
After the race, the young driver will go through race footage with his team to see what skills need developing and look for any areas of weakness.
It is his quiet desire to improve that gives him the makings of a champion. That is not to say he does not enjoy the thrill of it all. Stack acknowledges his favorite part of racing is probably the rush.  But he told The Zebra that the sport of racing is about more than just one track.
"Consistency is key," he said. Steady improvement and hard work have led to success.
As Stack's opponents improve, he says the real battle is mental, "I have to keep my cool. It's easy to get overwhelmed," he explained, "so I just have to stay calm and keep assuring myself I can keep up with them."
His entourage agrees. "In six months from now, he'll be well known," Jensen said with a smile.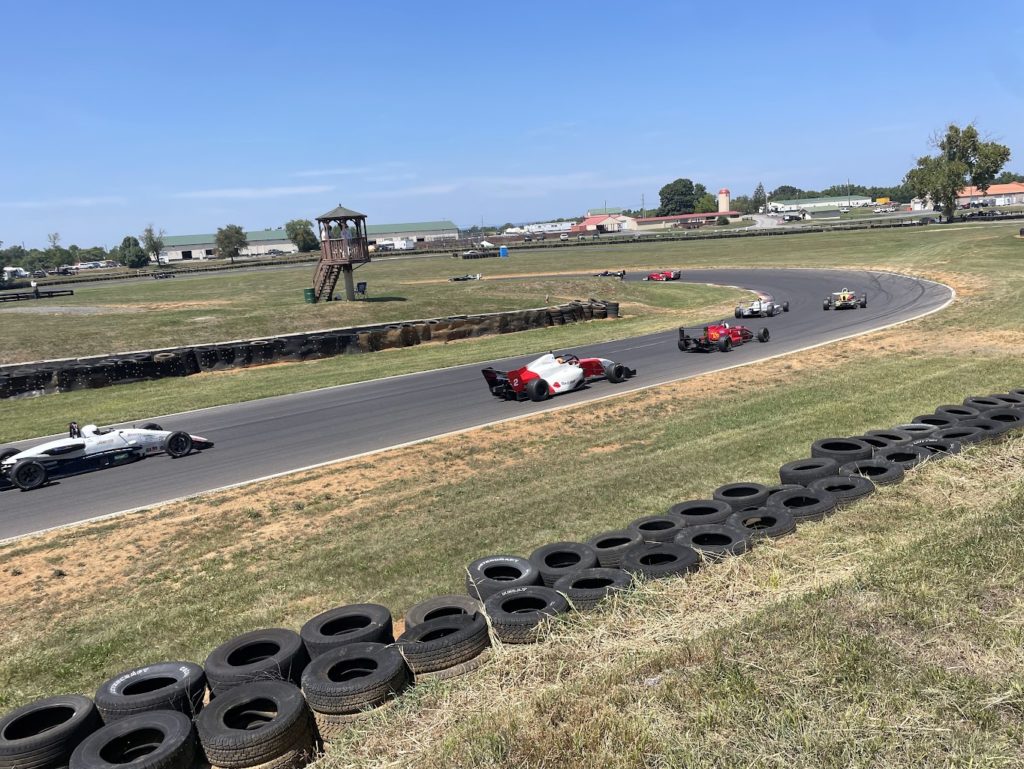 To the outside observer, the situation might seem odd. Stack was racing before he had his learner's permit. Additionally, most professional racers start even earlier than Stack did.
His late start to the sport last year is quite unconventional. While he played other sports like lacrosse, baseball, and football, his competitors raced in even younger leagues, in souped-up boxcars and "glorified go-karts," he recalled.
Nevertheless, he caught up quickly. After successfully completing a two-day tryout, Stack signed with Jensen Global Advisors, a firm that develops and manages young drivers. Eric Jensen, the founder of the firm (and Everett's coach), was a successful racer. He has developed the careers of nearly 200 drivers, including Lance Stroll, a current F1 racer for Aston Martin.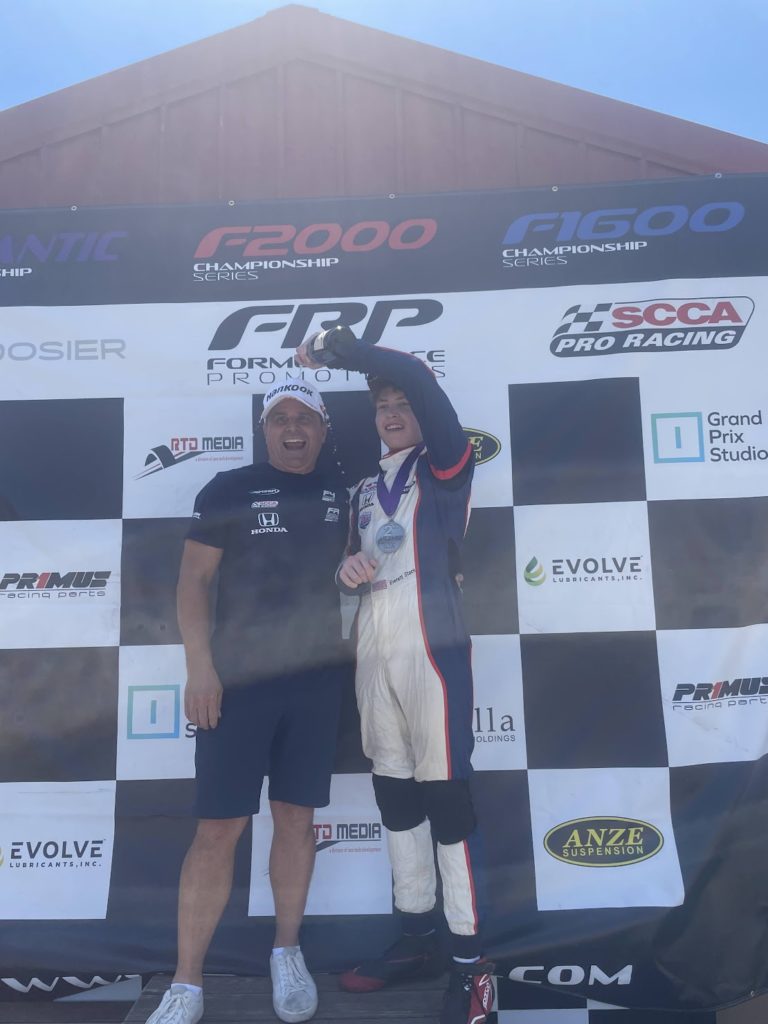 Stack reached F3 after just eight months of racing in F4. He is the minimum age for the league, competing against drivers in their twenties.
Being that young, though, has drawbacks. A rising high school junior, he did admit that it can be challenging to balance school and racing.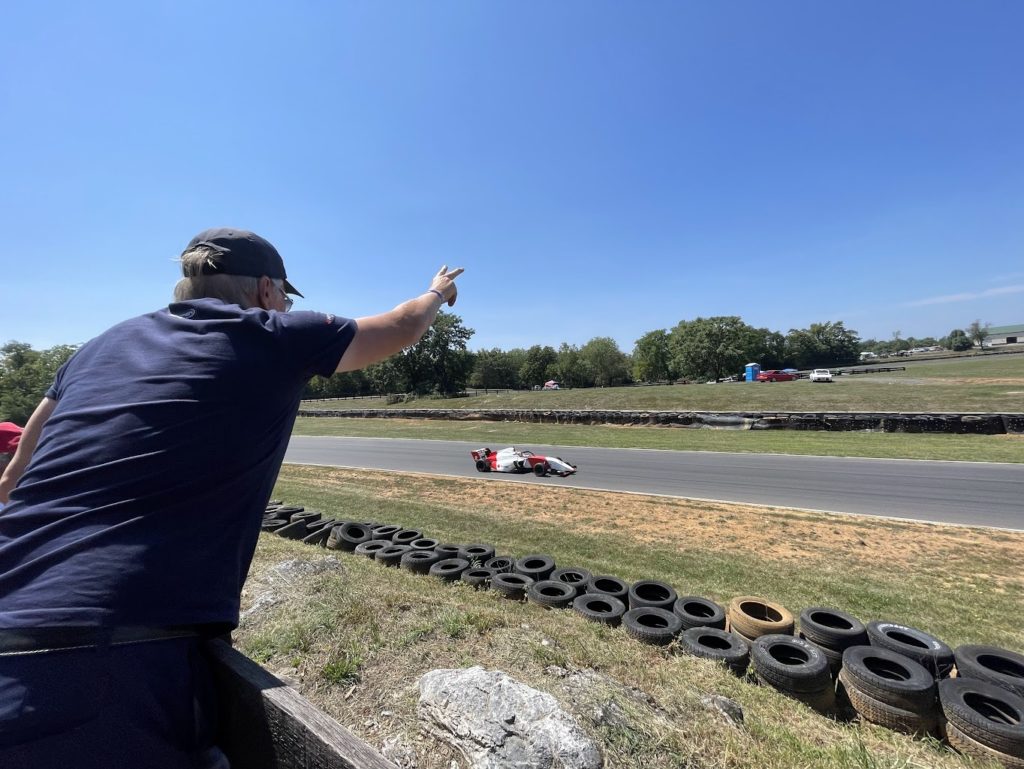 "It keeps me busy," he said, laughing.
The popularity of Formula racing has exploded in the U.S. in recent years, thanks in part to Netflix's popular "Drive to Survive" docuseries. It chronicles the behind-the-scenes excitement that goes into every Formula 1 race. Stack would like to join those racers one day.  Sebastien Vettel, a driver for Aston Martin, is his favorite.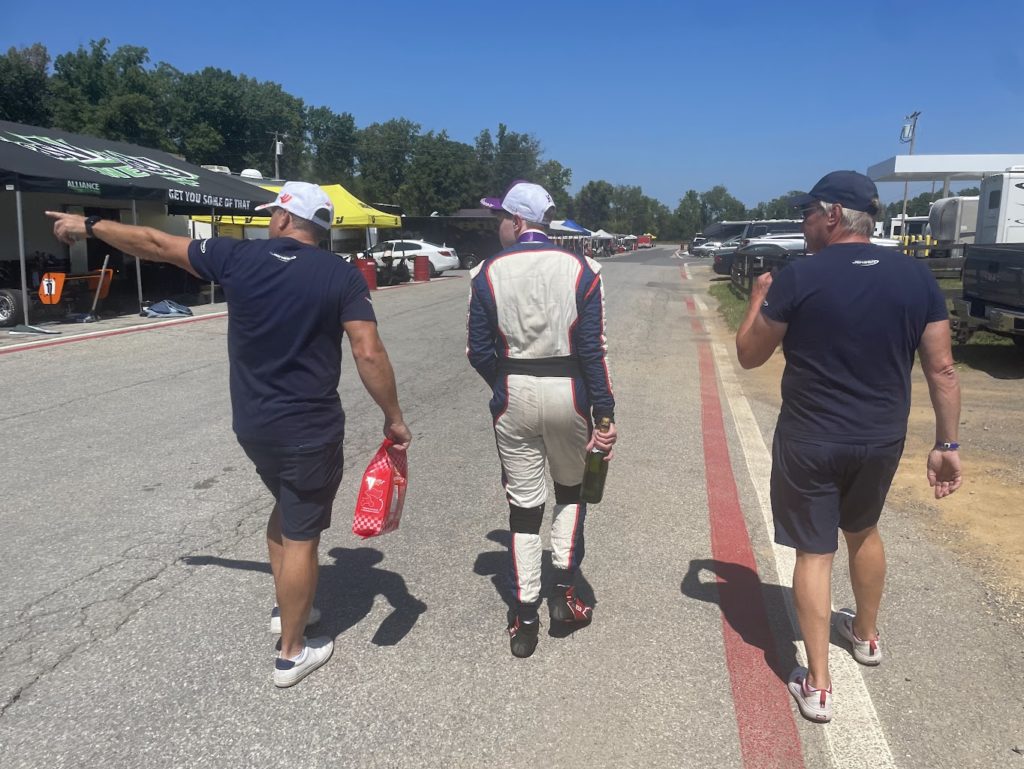 At 16, Formula 1 is still a long way away, But with how fast Everett drives, nothing is far away for long. [SEE ALSO: Jones Point in Alexandria Hosts DC Triathlon Club]