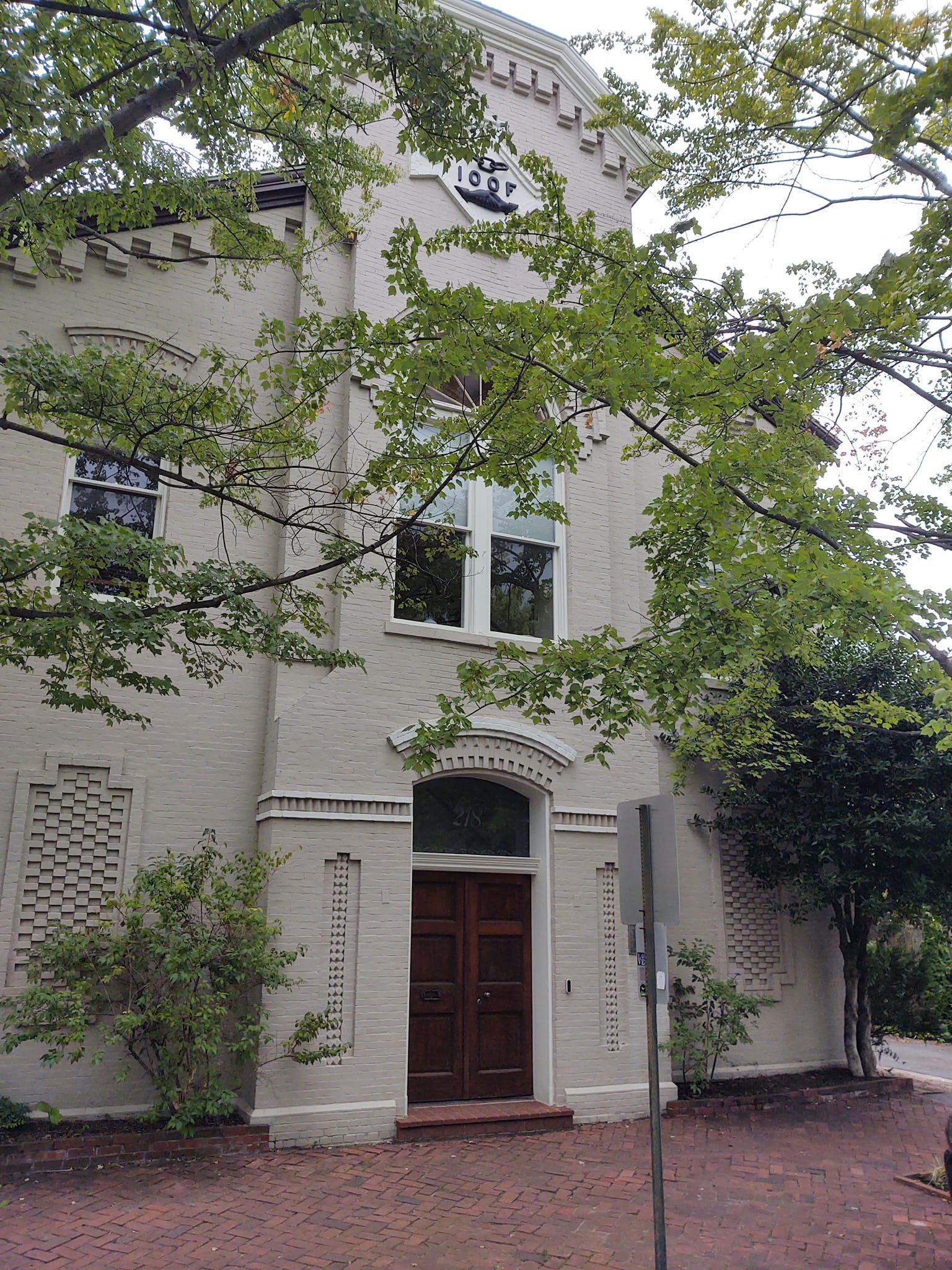 ALEXANDRIA, VA – Old Town has its own secret symbols, like something out of a Dan Brown novel. Notable among these is the "IOOF" lettering high up the façade of the elegant townhome at 218 N. Columbus St. Most passersby never notice it, and the few who do, do not know its significance.
The building, now a private residence, has an astonishingly varied history. The land there was once owned by John Alexander, for whom Alexandria is named. The original structure dates from the War of 1812 and was endowed in part by relatives of George and Martha Washington. Its purpose was to host the very first female free school in Virginia.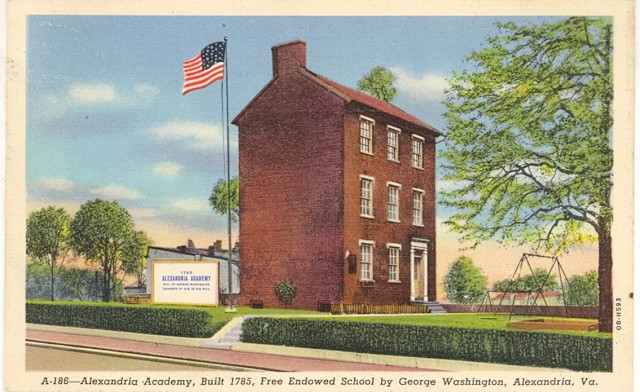 The Washingtons, Martha and George, were big believers in education for their hometown. For example, George endowed the Alexandria Academy on 418 S. Washington St., a grammar school where both Robert E. Lee and black children studied. That school charged nothing for poor children, and $10 a year for others, according to the Historic Alexandria Quarterly.
The N. Columbus St. site expanded in 1841, with the placement of a second story atop the original floor. The builders belonged to the Independent Order of Odd Fellows, or IOOF. In Old Town, IOOF was known as a black fraternal organization for African Americans that helped bolster their work and social contacts during a time of slavery and social separation.
During the Civil War, the place became a stable for Union Army cavalry, as well as a prison for pro-Confederate citizens, and one of the many military hospitals in town, like the Carlyle House of Mercy Street television fame. Ironically, or perhaps fittingly in a town that was largely pro-Confederate in sympathy, it served after the war as a meeting place for rebel veterans.  And later, an African-American Methodist church would be organized there.
After the "Late Unpleasantness," the building morphed into a meeting hall for the St. John's Academy, a well-regarded military school, with many of its graduates enrolling in the University of Virginia. In the 1940s it was an office of the War Price and Rationing Board, and after that conflict, it became a dance school.
The historical plaque on its front wall reads in part, "Dedicated to…friendship, love, and truth."
Only in America. Only in Alexandria.
Move over, Dan Brown. Old Town has its own secret signs!