Zebra Misc
Neither Rain Nor Storm Can Stop the National Center of Women's Innovations from Celebrating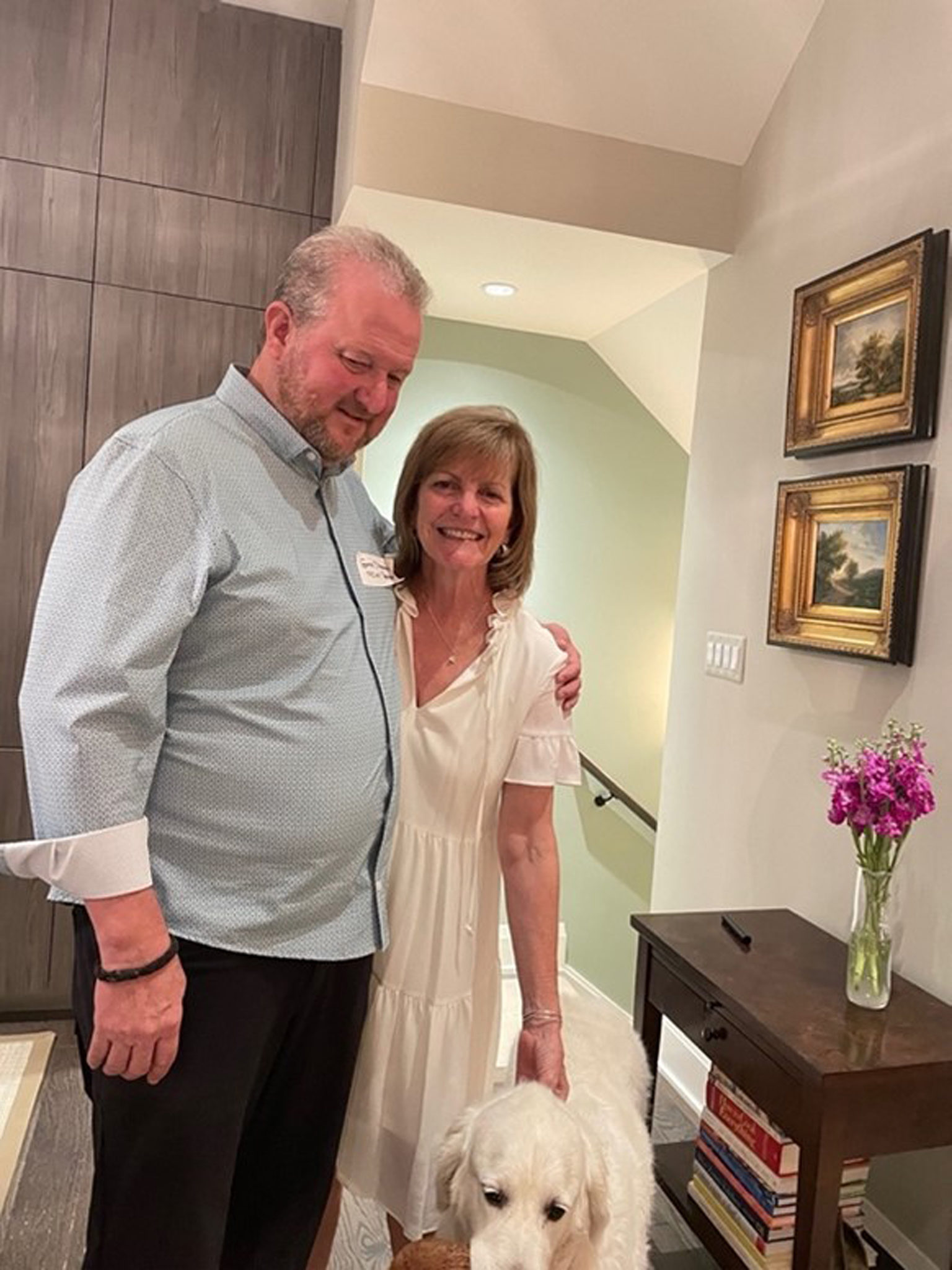 By Jane Plitt, Board Founder/Chair, National Center of Women's Innovations
Alexandria, VA – August 7 was the date set to celebrate the National Center of Women's Innovations' (NCWI) transformation from a catalyst fund of the ACT for Alexandria into an independent 501(c)(3) national charity. That seemed like a simple goal until Alexandria weather went on high alert! Tornado threats loomed, and torrential downpours were expected just when our party was scheduled. The government closed early. Regrets started pouring in from local leaders, including ACT for Alexandria staff, whom we particularly wanted to thank for their expertise and support during our initial months of operations.
But Julie Chapman, vice chair of the National Center of Women's Innovations and founder and chair of the ALX Dog Walk, had spent the day making delectable appetizers, including mouth-watering mints, and her husband Greg was ready to tend bar. Sally Gardner, ACT bookkeeper, persevered and appeared, along with Vice Mayor Amy Jackson, NCWI volunteers Helena Bailey, Ann Kaupp, Jim Bruen, and Greg Chapman, as board members Julie Chapman, Lucelle O'Flaherty, Jennifer Ferrara, and Jane Plitt warmly applauded all.
Leeann Napoleon, development program manager for ACT, sent these encouraging words of congratulations. "We're amazed at all you have accomplished and honored to be a part of something really special not only for women but for our youth. With your leadership, we look forward to celebrating more of NCWI's successes." Just like Susan B. Anthony declared, "Failure is Impossible." NCWI is blazing forward, knowing not even a storm could slow us down. Onward to our national launch – the October 27 gala. www.womensinnovations,org. Join us!
ICYMI: Senator John Warner Maritime Heritage Center Open for Visitors on the Alexandria Waterfront